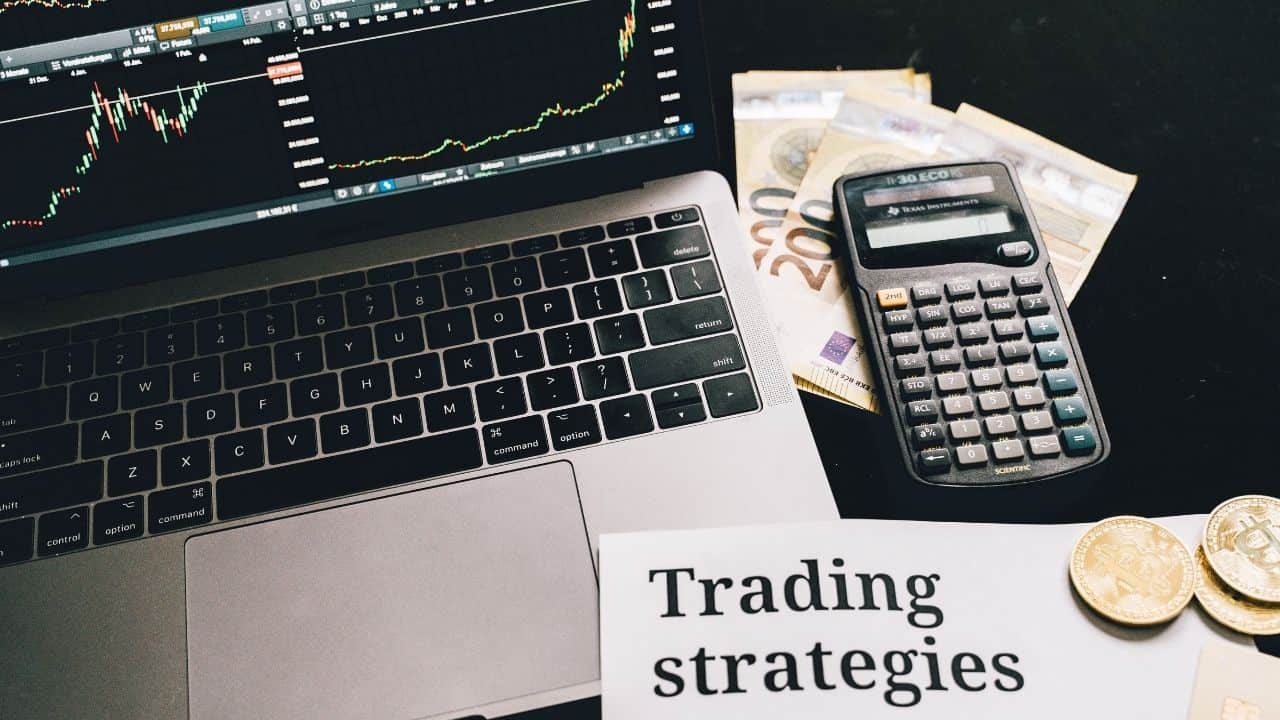 Disclaimer
We only endorse products that we truly believe in. Some of the links below may earn us some extra guac at no additional cost to you. Please pass the chips & thank you for feeding our habit.
I spent many years feeling confused about how to invest my money, and it led to inertia and missed financial opportunities until I finally met with a financial advisor. The good news is there are plenty of options for someone who has minimal investment experience yet still wants to earn passive income on their portfolio.
Index funds are one way to ensure that you can diversify your portfolio to help mitigate risk while earning good returns with low fees. Index fund typically out perform the average market return, and invest in multiple different assets all at once.
There are many different index funds available to you to choose from, so there is certain to be something that matches your personal investment style.
Even better, you do not necessarily need a financial advisor to help you select the right index funds for your goals. With a little bit of know-how and some research, you can select your own investments.
For those who want to start generating passive income, index funds could be the solution you have been looking for. Here is everything you need to know about this type of investment strategy.
What Are Index Funds?
If you are thinking about upping your investment game, then you need to know all of the types of investments that are available to you.
Index funds are one of the most popular ways to invest your money and earn passive income at the same time.
These types of investments are passively managed and are growing in popularity.
To simplify, it basically means that the holdings in your index fund track a particular segment of the market.
One of the most popular indexes is the Standard & Poor's 500 that consists of the 500 largest companies in the United States.
If you were to invest in an index fund that follows this index, the fund would purchase shares from all companies on this list.
You would then purchase shares of the fund instead of individual shares from each of the 500 largest companies.
The goal with index funds is not to outperform the market as you might try to do with other types of investments like stock picking.
Instead, they are meant to mimic the movement of the market as a whole, particularly within one individual segment.
It is a less risky way to invest your money while still yielding a good return.
Many people like index funds because they are a low-maintenance way to manage their portfolio.
It is inherently diversified which makes it less likely that you are going to lose all of your money on one bad investment.
Because the fund is not constantly rebalanced, it is also a hands-off way to start your investment portfolio or to grow an existing portfolio.
How Do Index Funds Work?
As mentioned earlier, index funds are a collection of assets that follow one particular index.
Many people have a preference for where they want to invest their money, and index funds are one way to do just that with minimal risk.
While the S&P 500 is one index that you could track with these funds, you may prefer to take a different route.
You will find lots of different index funds to follow whatever share of the market is most appealing to you.
Some people will want to focus on companies of a particular size such as those with small or large capital values.
Others prefer to select a sector of the market such as technology.
Depending on where you choose to invest, your holdings may have more or less diversification.
Some of the indexes will naturally contain a smaller number of companies.
However, you will still have more diversification than if you were to invest in just individual stocks from companies that catch your interest in one particular sector.
Your investments will follow whatever index you select, and most of the time they tend to yield good results.
Individual stocks tend to be riskier investments as they rise and fall with market trends.
If you choose to invest all of your money in the stocks of just one or two companies, you may be in for a shock when the market takes a turn.
Instead, index funds tend to be a safer investment.
For example, following the S&P 500 has yielded a return of almost 10 percent since the early 1900s.
You aren't likely to see sky-high returns, but you will likely see modest returns that are steadier than you would have found by investing in individual stocks alone.
How Do You Make Money Off Index Funds?
Now that you know how index funds actually work, you might be wondering how exactly you are supposed to make money from this investment strategy.
Index funds help you to score passive income by yielding a return on your investment.
They are formulated to equal the returns of the stock market index you select.
The actual index you select is fairly diversified, meaning that you have ownership of a large variety of assets.
This keeps you from experiencing significant losses from cherry-picking stocks.
Index funds tend to perform quite well, especially in comparison to more actively managed mutual funds.
One of the benefits of investing in index funds over an actively-managed mutual fund is the reduction in fees.
Most actively-managed mutual funds require a great deal of research, and the manager must spend a lot of time studying financial statements.
They have to make a call about which items need to be sold, which shares are good buys, and which positions they should hold for a little while longer.
Index funds are a more passive investment strategy which saves money.
They may have to rebalance the fund from time to time, but it requires less time and energy.
Investments are made to track the index which makes decisions about buying and selling much simpler.
For example, an index fund manager may rebalance their index every quarter as the index is updated.
How much money could you save by choosing to go with an index fund over a regular mutual fund?
You might be shocked at the difference between the two. Some index funds have expense ratios that range from 0 to 0.05 percent.
By comparison, an actively managed mutual fund may have an expense ratio of close to 1 percent.
Once you take the return and couple it with the low fees associated with this investment strategy, you should find that index funds can be quite a lucrative form of income.
How Do You Choose An Index Fund To Invest In?
There are a lot of different index funds out there to choose from. Knowing how to evaluate a potential investment opportunity is important if you want to yield excellent returns on your initial investment.
There are just a couple of items you may want to review prior to making your first foray into investing in index funds.
First, you should take a look at the long-term success of the fund.
You want to review at least five years of their performance, but you should always look at the performance in the long run when it is available.
Five to ten years of performance data should be sufficient to help you make your decision.
While analyzing the historical performance, pay attention to the year-over-year percentage return.
A good index fund should have a long history of increases. There may be some dips in their returns, but you should look to make sure it can be explained.
After you review the performance, you want to read the annual report for the fund.
While many people may find this to be a boring way to spend an afternoon, it is crucial to help you understand the direction that the index fund is heading toward for the future.
It may give you more insight into whether you really want to invest your hard-earned dollars this way.
While these two attributes should be your first considerations, do not underestimate the power of reviews from current investors.
What are they saying about their returns or the way that the fund is ultimately managed? Happy investors should be a sign that this is a good investment.
When you cannot find reviews from investors, be sure to do a quick search for news articles about the fund and its manager.
Stories with a negative slant may make you reconsider whether you truly want to invest in this particular index fund.
If your fund is squeaky clean and the investors are happy, you may not be able to dig up any recent news articles. In this case, no news may very well mean good news.
Keep in mind that you can find many different index funds that all track the same index.
There are several index funds that track the S&P 500, as well as other indexes. You need to do your research on each individual fund that you are considering investing in.
Weigh their returns alongside their fees to help you decide where your money would be put to work in the most effective way for you.
Another factor to consider when investing in mutual funds is the minimum investment.
While many of the most popular companies do not have minimum investments, some still do.
These may equal thousands of dollars which can be quite a hefty initial investment for someone who is just getting started.
This is why conducting your research on the fund you wish to invest in is so crucial. There are a lot of elements to consider to help you get the most yield per dollar invested.
How Much Passive Income Can You Make Off An Index Fund Investment?
Index funds are a great investment strategy to help you minimize risks in your portfolio and increase the passive income you could yield.
For many people, the ultimate goal is to become a millionaire through their investments with a hands-off strategy that does not take too much of their time or their money in fees.
Is this a possibility when it comes to investing in index funds?
The good news is that it is certainly possible to yield major returns with passive income on your index fund investments.
With time and patience, you could very well become a millionaire with just a modest monthly investment.
The best thing to do is to invest your money on a regular basis and give it plenty of time so that you have compounded returns.
To give you an example of how much you could earn through index funds, let's again consider the Standard and Poor's 500.
We know that it has historically delivered a 9 to 10 percent yearly return.
For the purposes of this illustration, we will take a look at the lower end of this return at just 9 percent.
The amount of money you choose to invest monthly makes a big difference in how much money you will have at the end of your investments.
Let's go with a relatively modest investment amount of just $300 per month.
In 25 years, those investments could be worth about $300,000 despite only having invested about $90,000.
In forty years, your investment would be worth a cool $1.2 million.
You would have invested about $144,000 at the given rate of $300 per month. You can really see how compounded returns can add up in this example.
Many people love the idea of being a millionaire, but they don't want to wait forty years to achieve that goal.
Index funds can still make this possible, but you will have to be willing to contribute more to your investment strategy on a monthly basis.
A $3,000 monthly investment in the same fund can yield $1 million in just 15 years.
Get Started Making Passive Income With An Index Fund Investment
Index funds are a great way to invest your money if you want something that is very passive and earns a decent return.
While each individual fund will yield a different result, most of them keep up with the overall trend of the market as a whole.
These specific types of mutual funds are low on fees, making them a wise use of your dollars that can have a big impact on your savings.
Make sure to do your research prior to investing in any one particular index fund.
You need to know the overall rate of return, its historical performance, any updates found in their annual report, and even reviews from other investors.
Always be sure to do a thorough search on the fund and its managers prior to making an investment selection.
If you are studious about consistently investing in index funds, you can yield huge amounts of passive income with compounding.
Even with modest monthly investments held over the long-term, you can easily become a millionaire in just forty years. Investing more each month can speed up this momentous event.
Don't let confusion surrounding selecting stocks leave you feeling paralyzed when it comes to your investments.
Index funds can make it easier for you to choose a specific investment strategy and stick to it without the help of a financial advisor.
Be sure to start your research so you can start earning passive income!