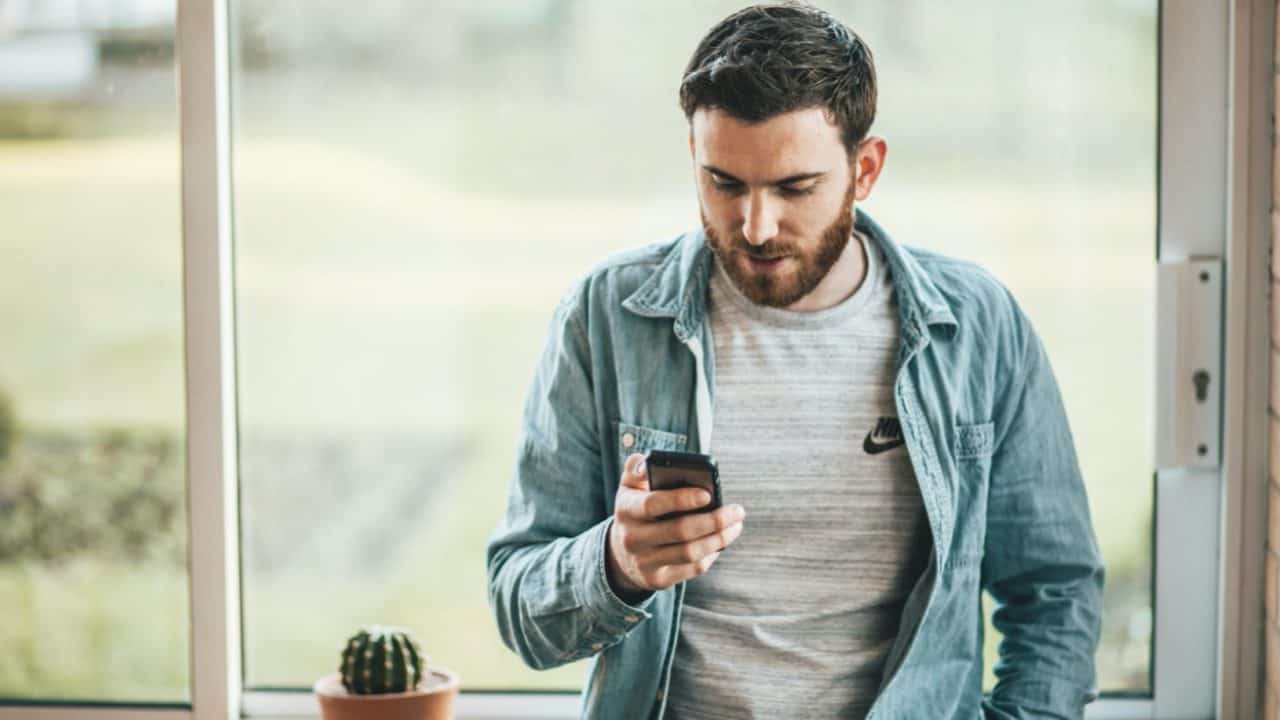 Disclaimer
We only endorse products that we truly believe in. Some of the links below may earn us some extra guac at no additional cost to you. Please pass the chips & thank you for feeding our habit.
My first mentor in the insurance business explained insurance rates as they applied to "careful people" and, of course, the opposite of careful people. He was a very careful person. I, at the time, was closer to the other category.
As his lessons slowly sank in, I became a more careful person. Being a father helped in that regard as well.
Now, when I see a truck grill gleaming in my rearview mirror on the highway, I switch lanes. Sometimes, I even pull over to let an aggressive driver pass. If another vehicle rear-ends my car because the driver is tailgating, I am not at fault. But that does not mean I could not have avoided the accident.
Switching lanes is the careful option. Avoiding the risk by letting the risk pass by is the careful choice.
To be fair, however, many times claims can't be avoided, and being careful (or not so careful) has little to do with the cause of the claim. Accidents can (and do) happen.
Often, a claim can lead to a rate increase at renewal. In some situations, an insurer can even choose to non-renew the policy. In other words, your policy coverage would end when the term expires if the insurer non-renews.
With a rate increase or a non-renewal, insurance companies aren't trying to punish policyholders who have a claim. Instead, they indicate a risk they cannot insure or cannot insure for the same rate you paid before. With a rate increase, insurance companies may be telling us we need to be more careful.
Here's what insurance can look like after you file a claim.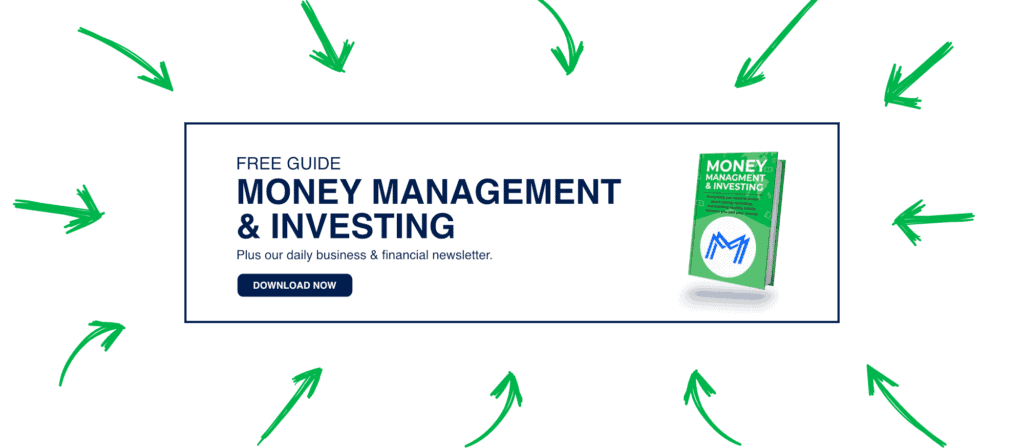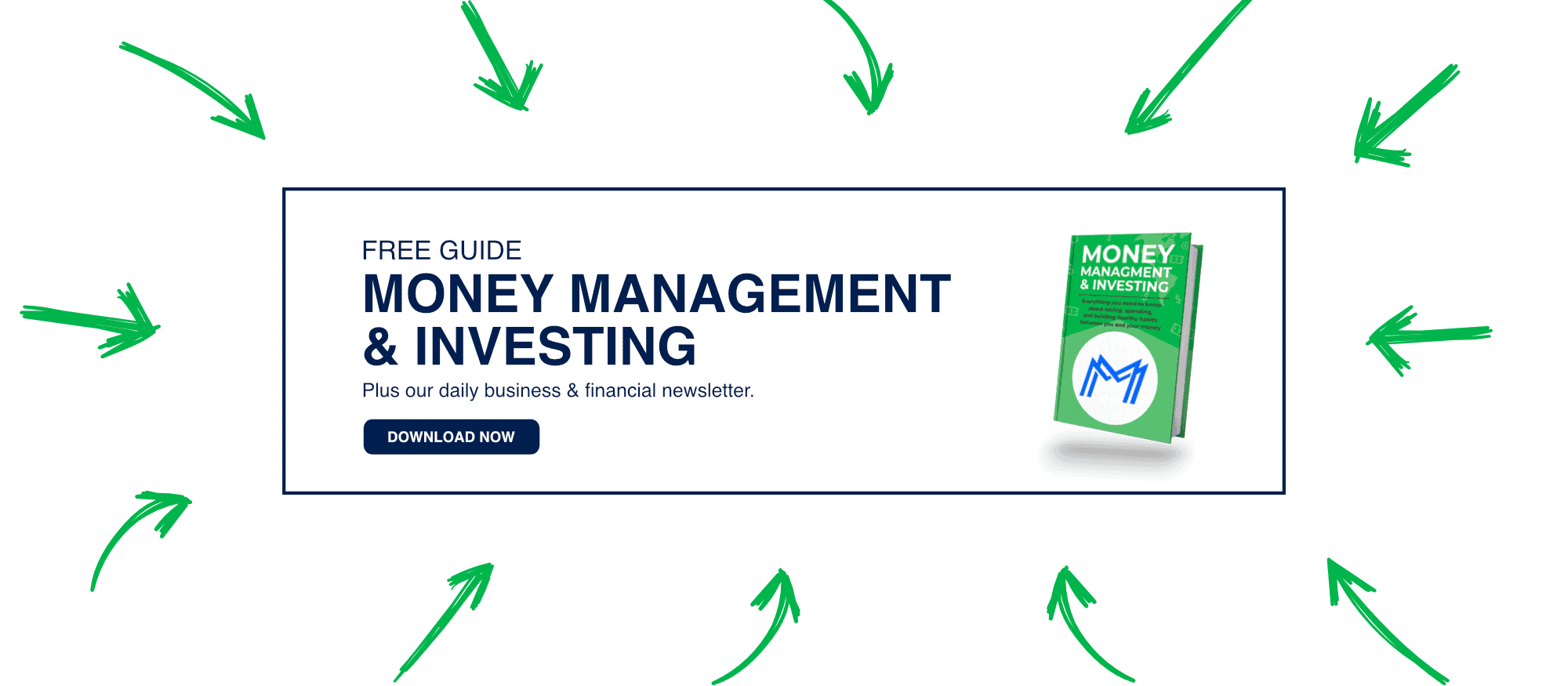 Steps to File an Insurance Claim
If you need to place a claim, the time to learn is before the accident happens, not after or during. The process when filing a claim can vary based on the type of policy, but auto insurance claims and home insurance claims share some similarities.
Both policies use a deductible, which means you'll need to pay a certain premium towards fixing or replacing the damaged item in question before insurance will kick in the rest. Both can also cover physical damage and personal liability.
First, let's look at the basic steps for an auto insurance claim:
At the scene of the accident, attend to any injuries or safety concerns first. If someone is injured, call an ambulance. If a vehicle is leaking gasoline or a fire has started, alert others to move to safety and dial 911. If there are no injuries and you think you'll need to place a claim, exchange insurance information with the other driver. Also, contact the police. Your insurer may require a police report.
Contact your agent or insurer. If someone is injured or if there is substantial damage to your car, someone else's vehicle, or property, insurance will play a key role. However, for minor parking lot mishaps that just leave a few scratches, you may not want to place a claim. Also, if the other party is at fault and your vehicle is damaged, you may want to place a claim through their insurer. This last strategy avoids the need for you to pay a deductible but is only appropriate if the other party is at fault, such as when you are parked. If you contact your local agent, they will put you in touch with the claims department but can also explain your options beforehand. In some cases, you may not want to place a claim at all.
Use a mobile app to document the damage. Many insurers now offer a mobile app to start and track claims. In many cases, you can also use the app to photograph the damage and the area surrounding the accident. The placement of vehicles or traffic signs may be relevant. If you don't have an app installed, use your phone to take photos if needed. Mobile apps can also help reserve a rental car and track the progress of your claim.
Find out which documents you'll need. Your insurer might require a copy of the police report. The process of getting a copy of the police report can vary depending on the jurisdiction. In many cases, you can get a copy online.
Report the claim promptly. Your auto insurance policy requires you to report claims promptly as detailed in the policyholder's responsibilities section of your policy. If you don't report the loss promptly, you could see delays in processing your claim. The insurer might even deny a claim if you don't report a loss in a reasonable amount of time.
Complete any claims-related paperwork completely and honestly. An error in your paperwork or incomplete information can lead to delays in claim processing. In many cases, your claim report is taken verbally and recorded by the insurer.
For a home insurance claim, similar steps apply.
Be sure everyone is safe. Some types of home damage can put your family in danger. Keep everyone away from the damaged area if there is structural damage or health concerns such as a gas leak. Contact emergency services if needed.
Take remediation steps. If there is a way to slow or stop additional damage safely, you should do so. For example, you can turn off the water in the house if you have a burst pipe. For damage to a lower roof, you may be able to place a tarp over the damaged area to keep nature outside and prevent additional damage to your home.
If you were the victim of a crime such as a burglary, report the crime to the police. Your insurer will likely need the police report.
Contact your agent or insurer. Many people with claims contact their agent first for guidance. Much like auto insurance claims, there may be times where you choose not to place a claim. Many home insurance policies have a deductible of $1,000 or more, which refers to the amount you have to pay before the insurer picks up additional costs for repair. For smaller amounts of damage, you might choose to pay for the repair out of pocket.
Work with the insurance adjuster. If you choose to file a claim, your insurer will send an adjuster to assess the repair cost and discuss the next steps to get the repairs to your home completed.
Keep thorough records. Document anything that is missing or damaged. You'll need to give this information to the adjuster. Also, if the damage to your home forces you to leave your home temporarily, save the receipts for your expenses. Most home insurance policies offer coverage for additional living expenses due to a covered claim.
Act quickly. For both remediation and placing the claim itself, it's essential to act quickly. A delay in either could affect your claim or cause delays in processing your claim. To use a silly example, if a pipe burst under your sink and you left the water running to the leaking pipe until the insurance inspector arrived a few days later, you may have some issues with your claim. Part of your insurance contract refers to the policyholder's responsibilities, which include prompt notice of a loss as well as taking reasonable steps to prevent further damage.
Situations in Which You May Not Want to File a Claim
Once you report the claim to an adjuster, the claim is part of your insurance history. If you cancel the claim, it may still appear as an unpaid loss. With some insurers, this could affect your rates. Weigh your options before placing a claim.
Physical damage and property loss claims come with a deductible. The deductible is the part of the claim you pay. For example, $750 is a typical deductible amount for auto insurance collision coverage.
If your vehicle suffers $1,000 in collision damage, you may want to pay for the damage out of pocket. The claim for the damage repair will only pay $250 because your insurance company will deduct the $750 deductible.
If you have a rate increase due to the claim itself or losing an accident-free discount, the cost over time is likely to exceed the $250 you could pay out of pocket for the repair.
However, this strategy of not placing a claim can backfire sometimes. I once bought a slightly used BMW. The car gleamed silver in the sunshine after weekly washing and waxing. While stopped at a yield sign because traffic was coming, a nice lady in a dented Plymouth rear-ended my nearly-new BMW.
There was no structural damage to either vehicle, but the rear bumper of my car looked rough, the formerly perfect silver paint deeply gouged by the rusty bolts on the Plymouth's front license plate.
The nice lady begged me not to report the accident through insurance, stating she would pay for the damage out of pocket. I conceded and took down her phone number. I was busy with work, so it took me a few weeks to collect a couple of estimates.
When I called the nice lady with a quote for the repair ($1,300), she put her decidedly less nice husband on the phone. By the sound of his voice, I guessed he was 8 or 9 feet tall, maybe taller. He told me, in no uncertain terms, that they were not going to pay for the damage and that I should not call again.
In this case, I didn't have any recourse. I paid for the repair myself. Lesson learned. If I knew then what I know now, I would have asked for her insurance card, just in case. With that information, I could place a damage claim with her insurer directly if needed.
How a Claim Payout Works
Claim payout calculations can vary based on several factors. First, you have to consider the deductible. Remember, the insurer will deduct that amount from the claim payout. Different coverage types can each have a separate deductible, and sometimes certain types of damage have a separate deductible as well.
For example, if you have both collision and comprehensive coverage on your car, each of these coverage types has a separate deductible. However, your claim will likely fall under one or the other (not both). For home claims, you may have a standard deductible for damage to your home.
But many policies have a separate deductible for damage caused by certain risks, like wind or hail. Expect to pay for at least part of a claim because of the deductible.
Your claim payout calculation is also affected by the type of coverage you have for the damaged items. For example, most car insurance policies use actual cash value coverage, which means the vehicle's insured value uses a deduction for depreciation.
This formula won't affect coverage for newer cars unless the damage repair cost is close to the car's value. But for older vehicles with extensive damage, repair costs often cause the insurance company to deem the vehicle a total loss, resulting in a cash payout for the car's insured value minus the deductible.
Here are how some types of damage might be treated in a claim:
Damage to a new car: For newer vehicles that haven't seen much depreciation, the insurer will pay for damage repairs that are less than 70% to 80% of the car's insured value. Due to frequent cost overruns as new damage is discovered during repairs, insurers set a limit below the car's insured value to determine a total loss. The insured value and the percentage to calculate a total loss apply to both collision and comprehensive insurance.
Damage to an older car: Older cars are more often deemed a total loss because they have a lower insured value due to depreciation. However, repair costs for older cars aren't necessarily much lower than those for a newer vehicle.
A tree limb falls on your house: If a tree or limb falls on your home, the damage may trigger 2 types of coverage. The coverage for your home itself is covered using replacement cost coverage, which means the policy pays to repair the damage without a deduction for depreciation. However, if the tree also damages your furniture and appliances, these items are often covered using actual cash value. This means you'll see a deduction for depreciation. Some insurers offer an option to protect your personal property for full replacement cost, but this coverage option must be in place before you have a claim to see a benefit.
Wind damage to your roof and siding: Wind or hail damage can carry higher deductibles than other types of damage to your home. But wind and hail damage usually affect the roof and siding, each of which may be covered differently. As a permanent part of your home structure, the siding usually enjoys full replacement cost coverage with no deduction for depreciation. However, the roof, which wears out over time, may not be covered for its full replacement cost. Instead, an older roof may have an insured value much lower than a new roof.
Theft: Coverage for theft can vary depending on what is stolen and how the items were insured. For example, if someone stole the old couch I have in my basement that came from my uncle's house, the joke is on them. It's worth nothing and smells faintly like the cologne my uncle always wore. An insurance claim won't pay much for the old couch, and my $1,000 home insurance deductible would prevent a payout if the couch is the only thing stolen. Jewelry or other valuables may have full replacement coverage, although loss limits on your policy may prevent full coverage.
Many times, insurers limit the claim payout based on whether you complete the repair. For example, one well-known insurer I worked with paid a home insurance claim in steps. If the damage to the home was not repaired, the policy paid a lower amount for the loss using a depreciated value.
After repairs were completed, the policy paid the full replacement cost for the repair by paying the remaining difference.
However, some policies can pay you directly for a total loss even if you choose not to rebuild your home. Policies differ, so ask your adjuster how the process works so you can make educated decisions on repairs or replacements. In some cases, the insurer may even allow you to make the repairs yourself, paying you directly.
Whether an auto claim or a home claim, expect some out-of-pocket expenses. Neither policy provides 100% coverage. You still have some skin in the game. Instead, your auto and home policies can act as an effective safeguard against more significant losses that can affect you financially for years to come.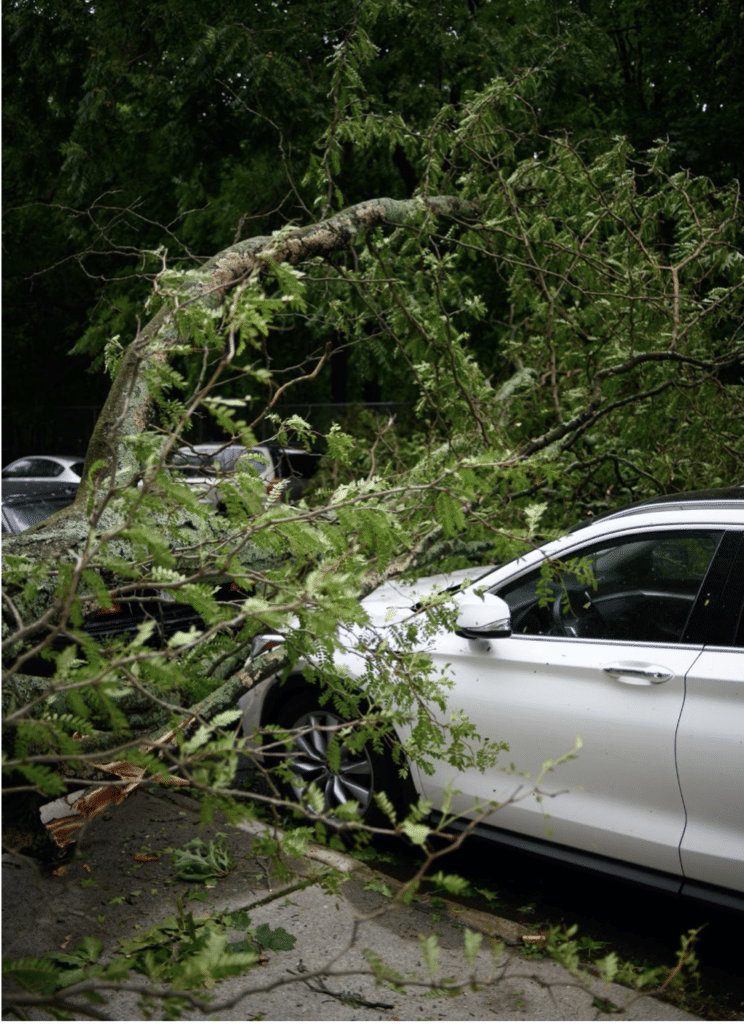 Will a Claim Affect my Rates or my Credit Score?
A claim on your auto policy or home insurance policy might lead to a rate increase. However, the claim will not affect your credit score. Because the majority of insurers in most states base rates in part on credit history, there is often confusion on the relationship between insurance and credit.
An insurance claim does not affect the criteria used in credit scores, such as payment history, credit usage, or the number of credit accounts you have.
Insurance rates can increase after a claim for 2 primary reasons.
You lose your claim-free status. Many insurers offer an additional discount for remaining claim-free for a set period of time. A claim resets the clock and removes the extra discount. While your rate (based on rating factors) may not increase, your premiums could increase anyway.
Your rate goes up based on increased risk. My friend had a dog who was a bit jumpy, perhaps unstable. I often wondered if the dog would bite me. While I was cautious, I still petted the dog because I have an incurable affection for animals. One day, the dog bit me. I was fine, but now I approach dogs more cautiously. Insurance claims and rates work similarly. Before the claim, the risk we pose of placing a claim is unknown. After a claim, the risk is proven, often resulting in higher rates.
Each insurer decides when (and how much) rates increase based on claims, often tying these increases to claim amounts or frequency. The effect of a claim can differ from one insurer to the next.
Higher claim amounts or more frequent claims can also have a bigger effect on rates. In some cases or for specific claim types, an insurer may also choose to non-renew your policy, forcing you to find another insurer after your term has expired. For example, an accident with a DUI is a common reason for non-renewal.
Some sources indicate typical increases of 30% in premiums following an accident. In several states, the average increases are much higher. But you may not see an increase at all.
Small claims may have little or no effect. Many insurers also offer accident forgiveness, a policy add-on that allows you to bypass an accident surcharge you may have paid otherwise.
Does it Make Sense to Switch Providers After a Claim?
If your insurer increases your rates after a claim, it doesn't hurt to shop around. You might want to shop around even if you don't have a claim. Your current insurer might know you are shopping around because many insurers purchase "shopper" data. However, shopping around won't affect your rates with your current insurer.
Consider using Policygenius to compare rates from top insurers. With Policygenius, you can choose coverage options online or even bundle your car and home insurance to earn extra discounts.
Your insurer is bound by contract to cover claims while the policy is in force. So, if you switch insurers the day after a claim or a month after a claim, the change will not affect your coverage for the claim that happened while the policy was in force.
However, the claim won't be a secret from your new insurer. Insurance companies use a shared database to run a Loss History Report. You may see this database referred to as the Comprehensive Loss Underwriting Exchange (C.L.U.E.) or see the report referred to as a CLUE Report. This database and similar sources act as industry crowdsourcing of data, documenting loss dates, amounts, and related information.
Additionally, every property and casualty insurer asks about your loss history in their insurance application. False information (including omissions) can affect your coverage. In some cases, a claim may be denied due to misrepresentation.
In other cases, the insurer may change your rates to reflect the actual risk if they discover the information provided on your application was not complete or was incorrect.


Managing Costs After a Claim
Often, an insurance loss is telling us we can be more careful. Whether the loss is damage to your car or damage to your home, there may be ways to reduce the risk from similar situations in the future. In other cases, there may not have been any way to avoid the risk.
You can trim a tree branch that threatens your roof, but you can't stop a lightning strike.
Consider using your deductible as a way to manage costs. Because the deductible is the part of the claim you pay, choosing a higher deductible often brings lower rates while still insuring against more significant losses.
Many people choose to direct the savings to a separate emergency account, which you can then use to cover out-of-pocket costs if you do have an insurance claim.
You can also shop around. Many times, you can save money by switching to another insurer. Each insurer rates risk differently, so you might find lower rates after a claim just by changing to another company.
Policygenius makes insurance shopping a breeze. Whether you need auto or home insurance or even life or health insurance, you can easily compare options online or work with the experienced insurance agents at Policygenius to choose the best coverage for you and your family.