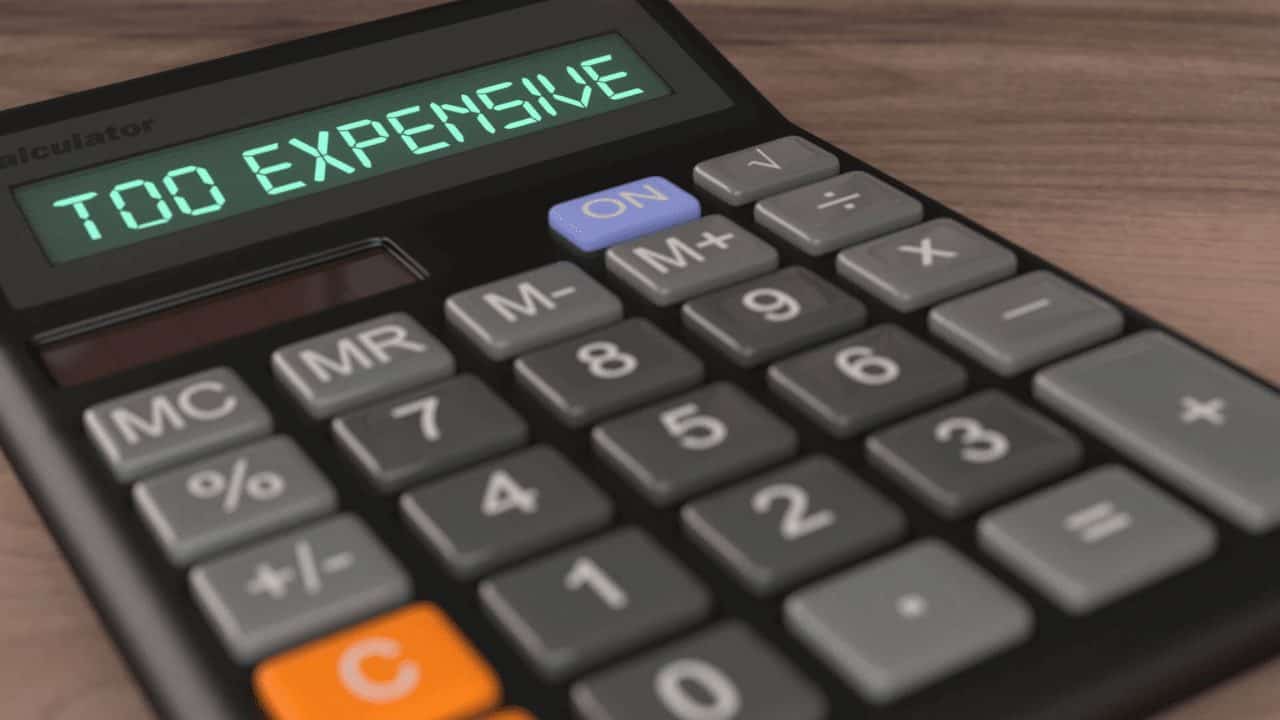 Disclaimer
We only endorse products that we truly believe in. Some of the links below may earn us some extra guac at no additional cost to you. Please pass the chips & thank you for feeding our habit.
Gas, food, and housing costs are all higher in recent years. Insurance costs have risen as well. Not every type of coverage has increased, though.
Auto insurance even went down for many people recently as driving decreased during the pandemic. But viewing insurance as just a price, just another bill that arrives in the mailbox, ignores its utility.
"Price is what you pay. Value is what you get." ~ Warren Buffett
While Warren Buffett was referring to finding overlooked value in downtrodden stocks, the wisdom carries over to other financial decisions, like insurance. Price is just a number.
On its own, it doesn't mean anything. Value considers benefits relative to price, offering a better way to understand insurance as a powerful way to protect your financial future.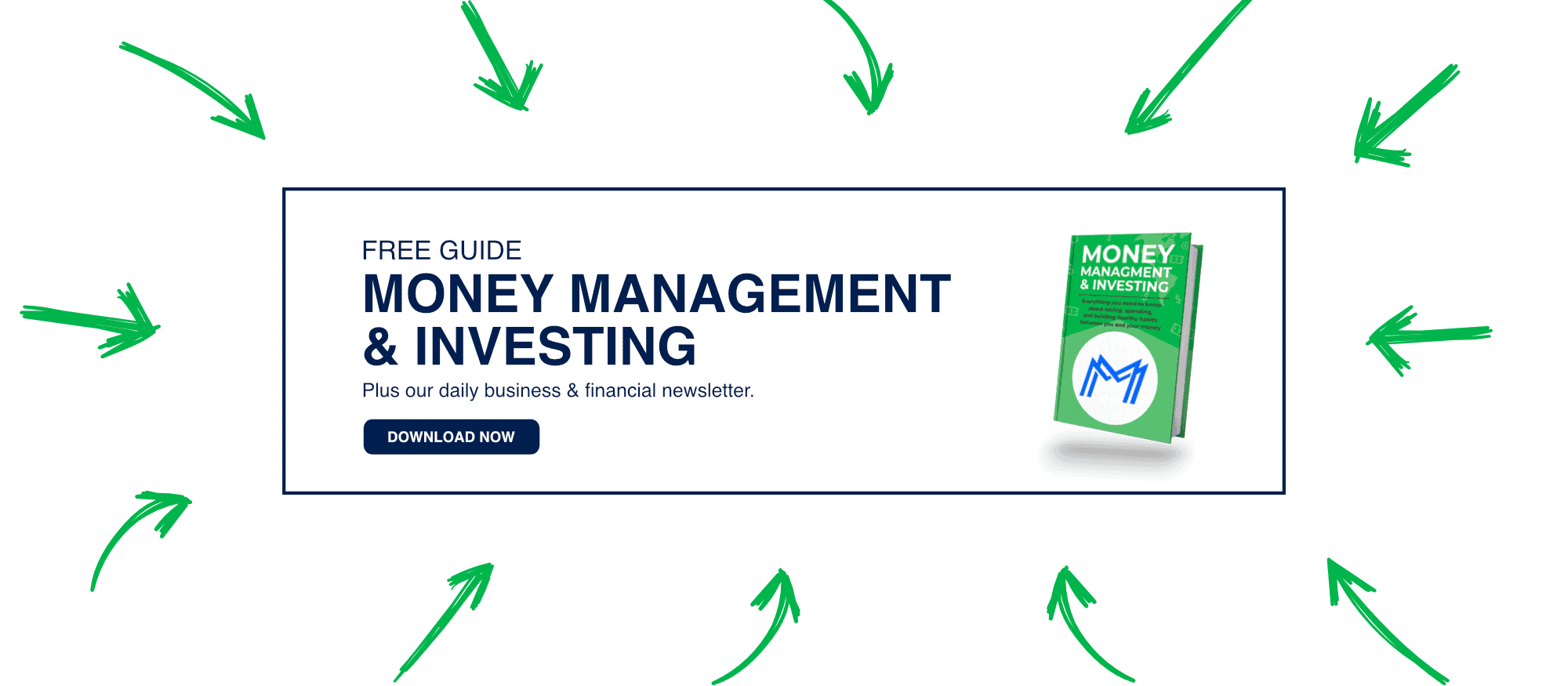 Why Does Insurance Seem so Expensive?
When I was studying for my insurance license years ago, one of the first things we learned in class is that insurance is the transfer of risk.
That concise description simplifies insurance to its essence, stripping away all the boring policy language and mind-numbing disclaimers.
Insurance takes the big risks away from us as individuals, leaving only manageable risks, the kind that won't threaten your financial health.
We might still have some affordable out-of-pocket expenses for auto insurance claims or other types of claims. But the risk of large losses that can change your financial future forever (and not for the better) can be virtually eliminated with the right insurance coverage.
In effect, policyholders divide the risk of a large loss, each of us carrying a smaller part of the cost with the insurance premiums we pay.
The insurance premiums collected from each of us pay to cover the large losses when an individual policyholder has a claim.
This structure, while efficient, can make insurance seem expensive because we pay premiums monthly but may not have a claim for years —  or maybe not at all. Where's the value in that?
Sometimes, you have to have a claim to make the picture clearer.
When I first got my driver's license, I thought my insurance rates were high. And they were. Inexperienced drivers pay higher auto insurance rates because, statistically and as a group, new drivers have more frequent accidents.
After I proved the crash statistics for young drivers to be correct by crashing a few times, I understood why my rates were higher. Before the accidents, I just seemed risky to insurers. After wrecking a car or two, I removed all doubt, resulting in even higher premiums.
My higher premiums don't last forever, though. I became a more careful driver and rates eventually fell. As I got older, I learned to avoid danger on the roadways and stopped taking as many needless risks myself.
But our perception of insurance as being expensive often tends to stay even as rates adjust to match risk.
There are ways to save on coverage by bundling or shopping around for a company with rates that match your budget. Policygenius offers a fast and easy way to compare insurance rates for auto, home, and life insurance.
But making insurance more affordable starts with understanding which coverages are required, which are most important, and how you can customize your coverage to your unique needs. By choosing the right coverage types and coverage amounts, you can get the most value from your policies.
Which Types of Insurance Do You Need?
Certain types of insurance are required by law, others may be required by contract. A third group, while not required, offers a wise way to safeguard against common risks.
Auto Coverage Required by Law
Most states require drivers to carry auto liability insurance. This coverage pays for bodily injury caused to others in an auto accident or damage caused to the property of others.
In the (frequent) driving mishaps of my youth, I was fortunate in that no one else got hurt. But if I'd injured someone in an auto accident, the bodily injury liability on my auto insurance would have paid toward their injuries.
However, I did receive a bill for a large lamp post once from a small city in upstate New York. In fairness, I did cause the lamp post to bend beyond repair while driving into it. Accidents happen. The property damage liability coverage on my auto insurance policy paid to replace the lamp post.
I don't remember how much the lamp post incident cost, but it was much more money than I had at the time and would have forced me into debt.
The debt combined with other expenses from the accident could have delayed the purchase of my first home or the start of my first business. My liability insurance may have prevented a financial sinkhole that could take years to escape.
The city didn't let me keep the lamp post as a memento. But I do still have a scar as a reminder, which leads to the next required auto insurance coverage.
Most states also require medical coverage as part of your auto insurance coverage. This coverage can take 3 main forms:
MedPay: Many states require MedPay, which is simple coverage that pays for injuries to you or your passengers.
PIP: Some states use personal injury protection (PIP) as a way to cover injuries to the driver. PIP offers more expansive coverage than MedPay and can protect you regardless of who is at fault in an accident.
Standalone health insurance: Most drivers also have health insurance through their job or coverage they've purchased independently. Rules for how health insurance applies to auto vary by state. But in many cases, your standalone health insurance becomes secondary coverage. Discuss your options with your agent. Many times, you can make your health insurance primary coverage for auto-related injuries, earning a discount on your auto policy.
Health Insurance Required by Law
The health insurance mandate that was part of the Affordable Care Act has been repealed. You'll no longer face a federal penalty if you don't have health insurance. However, several states have their own health insurance mandates.
California
Massachusetts
New Jersey
Rhode Island
Vermont
Washington D.C.
If you live in one of these areas and you do not have health insurance, you may have to pay a penalty.
Insurance Required by Contract
Even when not required by law, some types of insurance may be required as part of a contract. For example, an entrepreneur looking to rent commercial space will quickly learn that most landlords require commercial liability insurance.
When I had a retail business, we had to carry $1 million in coverage. It was in the lease, which is a contract. If we wanted the space, we needed to buy insurance before we could get the key.
For personal insurance types, here are the main situation in which a contractual agreement may force you to carry insurance:
Getting a mortgage: Mortgage lenders require borrowers to carry home insurance to safeguard the lender's collateral (your home). In some at-risk areas, lenders may also require specialty policies such as flood insurance.
Renting a home or apartment: Many rental leases now require renters insurance. A landlord's primary interest in requiring tenants to purchase renters insurance is that the policy provides liability coverage. In some cases, this structure can reduce liability exposure for the landlord because the tenant has their own coverage. Homeowners insurance also includes personal liability insurance.
Financing or leasing a car: Lenders and leasing companies require physical damage coverage (collision and comprehensive) to protect the vehicle until the loan is paid off. Similar to home insurance, the car serves as collateral for the loan, so the lender wants the collateral kept safe.
While some insurance types may be required by contract, these insurance types often make good sense even if there is no contractual obligation.
For example, my grandfather had his home custom-built in the mountains of Northern California. He also crafted many parts of his home by hand. The home sat atop a pine-covered rise fenced in with hand-hewn cedar.
My grandfather never had a mortgage on the property but he carried homeowners insurance to protect the investment he'd made, both monetarily and in sweat equity.
Dry summers posed a fire risk while winter storms threatened the home as feet of snow piled on the roof and the pines buckled and swayed under the weight of ice.
Which Types of Insurance Should you Have?
Putting aside state insurance requirements and coverage required by contracts, there are several insurance types most households should carry — even if not required.
Life Insurance
For most households, life insurance provides an affordable way to plan for the unexpected. Life expectancy in the US is close to 80 years now, with many people living longer. But on the other side of an average are those that die earlier than expected.
For younger age groups, accidents are a leading cause of death. Life can be unpredictable but life insurance lets you plan for the possibility of dying unexpectedly while you still have financial responsibilities.
Policy options range from simple-yet-customizable term life insurance that focuses your coverage on a limited time period to full-featured permanent life policies that allow flexible premiums or even borrowing against the policy's cash value.
You don't need to be an insurance expert to choose the right coverage. You can compare policy features and rates online in minutes with Policygenius. If you need a hand, the experienced team at Policygenius can explain your options in plain English.
Home or Renters Insurance
Even if your home is paid off (or if your rent), a home insurance policy is a must-have policy.
A homeowners insurance policy protects your home itself. If a fire or another covered risk damages your home, your policy can pay to repair or rebuild your home. If the damage causes you to leave your home repairs are completed, your policy can pay for your additional living expenses as well.
Both home and renters insurance policies also cover your personal belongings. In most households, the total value of personal belongings reaches into the tens of thousands of dollars. A total loss due to a fire or another risk  can be devastating.
Your policy can protect you against common risks, but you may want to customize your coverage to focus your premium dollars where you need the most protection.  Your home or renters insurance policy lets you assign a total coverage amount for personal property while also specifically insuring valuables for a fixed amount if you choose.
But perhaps one of the most valuable parts of your home or renters insurance policy is the  personal liability coverage that comes with your policy.
Policygenius lets you compare home insurance rates from leading providers.
Accidents happen, and accidents that result in bodily injury to others can cost tens of thousands of dollars or more in medical expenses. Like other parts of your home insurance policy, you can  customize your personal liability insurance coverage to meet your needs.
Auto Insurance
Although most states require auto insurance coverage by law, typically state requirements only address liability coverage and medical coverage. You'll also find that state minimum liability requirements often fall well below what many of us would consider to be safe levels.
For example, in New Jersey where I live,  the state requires a minimum of $15,000 of per person bodily injury liability coverage. The average bodily injury liability claim in 2019 was over $18,000 according to the Insurance Information Institute.
Already, you can see a gap between the state minimum coverage requirement and the average claim amount. But what if the liability due to injuries was $30,000 or $50,000. Those numbers aren't science fiction. They are a real possibility.
Many agents and insurers recommend higher auto liability limits, such as:
$100,000 bodily injury liability insurance per person
$300,000 bodily injury liability per occurrence
$50,000 to $100,000 in property damage liability
State insurance requirements fulfill a legal obligation as a motorist. But to protect your savings and your family, higher coverage amounts make sense.
Similarly, physical damage coverage for your vehicle often makes good financial sense even if your car is paid off. If your vehicle costs more than a few thousand dollars to replace, consider carrying full coverage.
Health Insurance
Healthcare.gov reports the average cost of a 3-day hospital stay is about $30,000. For comprehensive care, like cancer treatment, costs can climb to hundreds of thousands of dollars. The average cost of health insurance for an individual runs just under $500 per month.
That's a lot, and family plans cost more. But there are several ways to get healthcare insurance and healthcare costs lower, such as high deductible plans or health savings accounts that allow you to use tax-advantaged savings to pay for medical care.
Without health insurance coverage, an unexpected healthcare need can break the bank. Injuries and illnesses can be difficult to predict.
As a healthy, tree-climbing boy I broke my right elbow and the wrist on the other arm. In later decades, when I was "wiser", I broke my nose and then a toe, although not during the same incident. If we were playing broken-bone bingo, I'm one fracture away from taking the prize.
Household mishaps can be costly, and they are more common than you might realize. Medical costs for a broken bone can approach $10,000 for a simple fracture.
While I've been lucky, suffering only broken bones, another family member developed cancer. Modern medicine provided an effective treatment and he's okay now, but that one was expensive.
Without health insurance, he would have used much of his retirement savings to pay for treatment. Many households don't have much in savings, making an illness a serious financial threat.
If you don't have coverage, look into your options. You may need to examine your budget to see where you can cut spending or rearrange some priorities. This one is important, though.
Business Insurance or Professional Liability Insurance
Gig work is more popular than ever and each gig is really a business — even if you don't form a business entity.
If you're in the business of giving advice in your job or side hustle, look into professional liability insurance. This coverage protects you if your actions or inactions cause a financial loss for someone else.
In some cases, you may also need to add special coverages. For example, if you deliver food or products, you may need additional coverage on your auto policy.
Similarly, if you drive for a rideshare company like Uber or Lyft, your standard auto policy may not provide full coverage. Ask your agent about your options or shop for a policy that provides the coverage you need.
Some businesses may need additional policy types. For example, if you do landscaping or work as a handyman, you may need these coverage types:
Business liability insurance
Business auto insurance
Workers comp coverage
Umbrella Policy
Some households also benefit from an umbrella policy. This coverage expands the coverage limits of the personal liability insurance on your home insurance policy and the auto liability insurance on your auto policy.
Insurance agents still refer to this policy type as a pool policy, because historically an umbrella policy was a common choice for homeowners who had pools — and the additional liability risk that comes with having a pool.
You'll find coverage limits of up to $5 million or higher, available in $1 million increments. This structure allows you to customize your coverage to your needs and expand your coverage if your needs change.
Ways to Save Money on Insurance
Insurance doesn't have to be expensive. If you know what affects rates, you can get insurance costs under control by adjusting behavior or fine-tuning your coverage structure.
Insurance rates reflect risk, so careful living can make a big difference in premiums. Looking for savings opportunities helps as well.
Here are some of the ways you can reduce insurance costs:
Adjust your deductibles. The deductible is the part of the claim you pay. A higher deductible reduces risk for the insurer, leading to lower premiums. Consider building a special savings account to pay deductibles if you have a claim.
Bundle your coverage. Bundling refers to buying more than one type of policy from the same insurer. Often you can save on your home or auto policy (or both) by buying both policies from one company. Life insurance policies can also score discounts on an auto or home policy. Some companies tout savings of up to 20% or more by bundling. Real world numbers may differ from marketing claims, but the savings can still add up quickly.
Use an HSA. A health savings account can be used with a high-deductible health insurance plan to save money tax-free. The key to tax-free savings is that the money must be used for medical expenses. HSAs can also earn from interest or investments tax-free, making your safety net wider with no additional cost to you.
Live healthy. For life insurance and health insurance, healthy living has a measurable effect on rates. Health insurance considers tobacco use. However, life insurance providers weigh a variety of health factors to determine policy premiums. Healthy living choices not only prolong life in many cases, they also save you money on key insurance types.
Avoid claims when possible. Insurance policies can cover nearly any risk, but it pays to be choosy about which claims you place. It may be better to pay for less costly losses out of pocket rather than place a claim. Insurance rates often increase after a claim and multiple claims can even lead to non-renewals. If an insurer chooses not to renew your coverage, finding a replacement policy can be difficult. Coverage also often becomes more expensive.
Drive carefully. Both accidents and moving violations can affect auto insurance rates. But a spotty driving history can also lead to higher rates for life insurance policies. Existing life policies with fixed premiums won't be affected, but the cost of new life insurance coverage can change based on your driving. If you're a good driver, you can also consider taking advantage of a telematics-based discount. Most insurers now offer this discount which uses an in-car device to measure driving habits, rewarding safer drivers with lower rates.
Shop around. Often, you can save money by switching insurers. However, be sure to choose the coverage you need when comparing rates. A lower rate may also have lower coverage limits. Look for an apples-to-apples comparison and shop with Policygenius to compare insurance rates from leading providers. In just minutes, you can select your coverage and find out how much you can save.
Determining What You Need
In many ways, wealth is freedom. If you've prepared for the future by building wealth, some types of insurance, like life insurance, can become optional. For other types of coverage, you gain the flexibility of choosing higher deductibles to reduce insurance costs.
For example, for many households, life insurance provides a way to replace income, pay outstanding debts (like a mortgage or car loans), and pay for ongoing financial commitments such as kids who aren't yet out on their own. If you have enough liquid assets that your family can access, you may not need life insurance.
On the other hand, many wealthy people use life insurance as a tax advantaged way to pass wealth on to their heirs.
Some types of permanent life insurance policies, such as universal or variable life policies, are well suited to this task because they can grow in value and — in most cases — the death benefit paid to beneficiaries is tax free.
For other insurance types, it often makes sense to keep insurance coverage in place because losses can be sudden, substantial, and unpredictable.
However, many affluent households choose higher deductibles for home, auto, or health policies to reduce the cost of coverage.
By choosing a higher deductible, you are self insuring for smaller losses but without losing your safety net for larger losses. The insurer has less risk, resulting in lower premiums.
The Bottom Line
Insurance policies can cover nearly any risk. This feature is also a key reason that insurance can seem expensive. In reality, many of us don't need to cover every risk.
We can skip some options if we don't need coverage for everything. Or we can choose a higher deductible to reduce premiums, accepting more of the risk for ourselves.
The healthiest way of viewing insurance is a safety net that protects against life-changing losses. With a savings plan to cover out-of-pocket costs and with careful behavior, you may not need insurance coverage for small losses.
Instead, you can invest your premiums in the coverage you need most, using the savings to fortify your family's finances. This strategy builds value in your policies and makes insurance less expensive overall.