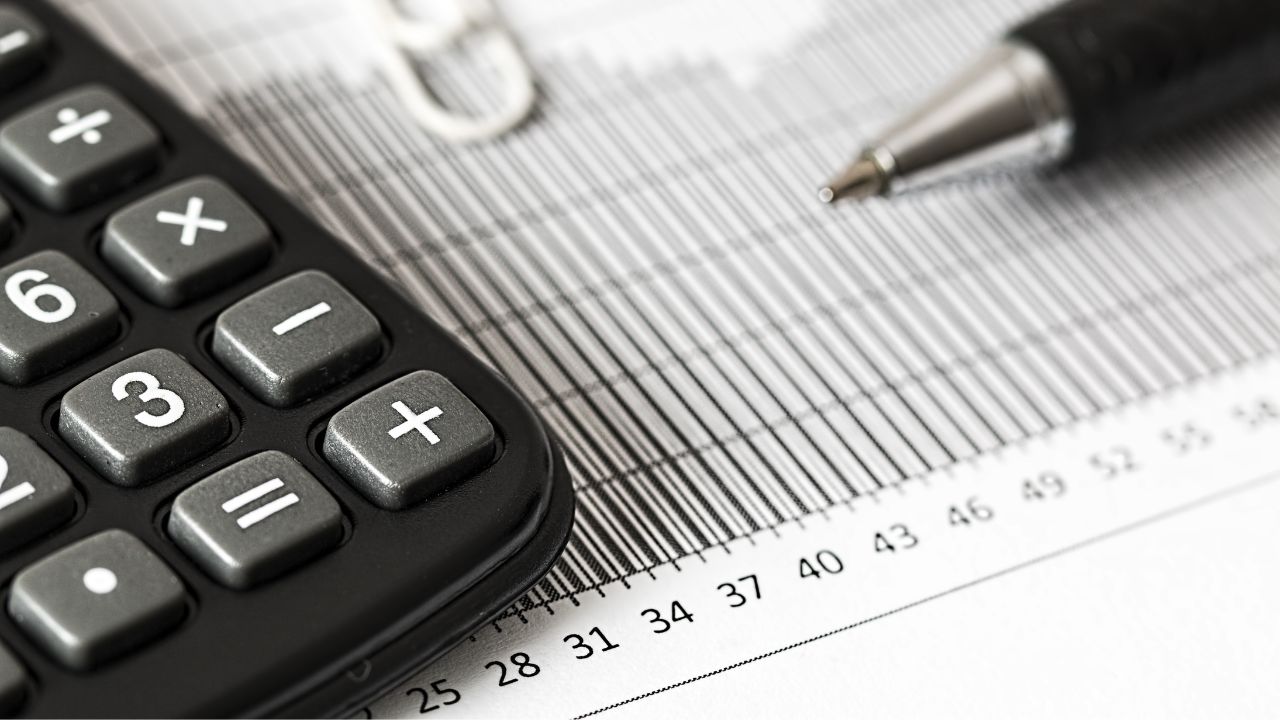 Disclaimer
We only endorse products that we truly believe in. Some of the links below may earn us some extra guac at no additional cost to you. Please pass the chips & thank you for feeding our habit.
Investing in the stock market has been a path to wealth for many people throughout history. Legendary investors such as Warren Buffett, Peter Lynch, and Benjamin Graham have all become synonymous with capitalizing off of the stock market. However, economic recessions like those that occurred in 2001, 2008, and 2020 revealed the ugly risks and dangers involved with investing in stocks.
Understandably, these unsettled feelings have many people wondering: Is the stock market worth investing in? At the risk of losing your entire life savings and having to work more years to recuperate all that you've lost, wouldn't it be better to just put your money in a safe place like the bank? – No, absolutely not!
Investing in the stock market is one of the best ways for the average person to grow their wealth. Generally, the goal of a business is to make money and grow. Since shareholders are partial owners, they do well when the company does well even though they have no direct interaction.
In this post, I'd like to explore why investing in the stock market can be so lucrative. We'll also compare this to other alternative investments and walk through a few steps to help improve your chances of success.
Is It Worth Investing In The Stock Market?
Putting your money into the stock market can be pretty intimidating for some people. Images of traders shouting at the New York Stock Exchange and busy graphs of jagged green and red lines can all seem like a lot of chaos and stress.
Even people with experience who invest carefully know that the stock market is cyclical, meaning that several good years are usually followed by a few turbulent ones. For instance:
During the Great Recession of 2008, many people who had just retired one or two years before the crash saw their nest eggs literally cut in half over a few short months.

Even more recently, many people will remember the start of the COVID-19 pandemic marked by

the Dow Jones losing 12.93% on March 16, 2020

– one of the worst single-day losses in the stock market's history. 
This all comes back to one universal and fundamental fear: The fear of losing your money. This is why so many people are hesitant to enter into the stock market.
Yet, there can also be a lot of good that can come from investing in the stock market. Putting your money into well-established companies is how millions of Americans have been able to build up their nest eggs and retire with security. 
Some people do so well that they go on to become millionaires and leave behind a family legacy. Meanwhile, the people who sit on the sidelines stare in awe not realizing that doing nothing actually leads to higher losses than if they had just given it a try.
There are certainly both good and bad sides to investing in the stock market. I believe that looking at the situation from each perspective will help an investor to better see it for what it is: an opportunity.
Pros Of Investing In The Stock Market
Here are the main benefits of investing in the stock market: 
Long-term growth.

People who periodically invest in the stock market will take advantage of what's called compounding returns. These are the earnings you'll make from both your contributions as well as previously accumulated earnings.
Over a 25-year period, the stock market (S&P 500 average) has produced annual returns ranging anywhere from 9.07% to 17.25% with a median annual growth of 10.76%. Because stocks can grow exponentially due to the power of compounding returns, this means that an investment of just $100 back in 1970 would have grown to be worth $23,433 today.
Even just a modest 4% earnings rate per year would be enough to beat inflation. Since banks currently pay next to nothing on savings and CDs, the stock market is really the next best tool an investor has to initiate growth. 
Dividend income.

In addition to the value of a stock going up, some companies will also choose to pay what's called dividends to their shareholders. Dividends are distributions of the company's profits to its owners, usually in the range of 1 to 3 percent.
Although not all companies pay dividends, it does provide a nice stream of positive cash flow regardless of how the stock is actually performing. In fact, some people make dividend payments a major part of their retirement income plan.
Liquidity.

Buying and selling stocks is extremely easy to do and fast. A trader can buy a stock in the morning and then sell it in the afternoon if they wish. 
The same can't be said for a lot of other investment opportunities. Classically safe investments like bonds and CDs require the owner to lock up their principal for 12 months or longer. Other investment opportunities like buying a rental property or investing in a business can also make it much harder to move money in and out.
Cons Of Investing In The Stock Market
Of course, people have every right to have reservations about investing. There are many things that an investor has to understand before putting their money into the market.
Risk of loss.

It is 100 percent possible that you could lose every dollar you put into the stock market. Though it's rare, there have been many examples of this happening throughout history such as when the energy giant Enron went bankrupt. This can easily be avoided by making your selections carefully and investing in dozens of different companies so that the risk is spread out or "diversified".

Emotional stress.

Understandably as the stock market fluctuates, this can have a major impact on your stress levels and even mental health. Investors need to be careful not to let their fears get the best of them and pull their money out at the wrong time. Remember, the mantra is "buy low, sell high", not "buy high, sell low".

Complexity.

Though the act of buying and holding a stock isn't difficult to do, some investors may have no idea why they chose the companies they did. Perhaps they're acting off a tip or advice they read somewhere.
When investing in individual stocks, there will be several quantitative as well as qualitative factors to consider and analyze. Unless you spend some time getting to know these fundamentals up front, you may not know how to react if the stock loses value or another buying opportunity comes along.
This is not necessarily something that you can learn overnight or even read from a book. Most of the people who are good at investing in the stock market have been at it for years, made mistakes, and learned from these experiences. All of this requires a little time, patience, and persistence.