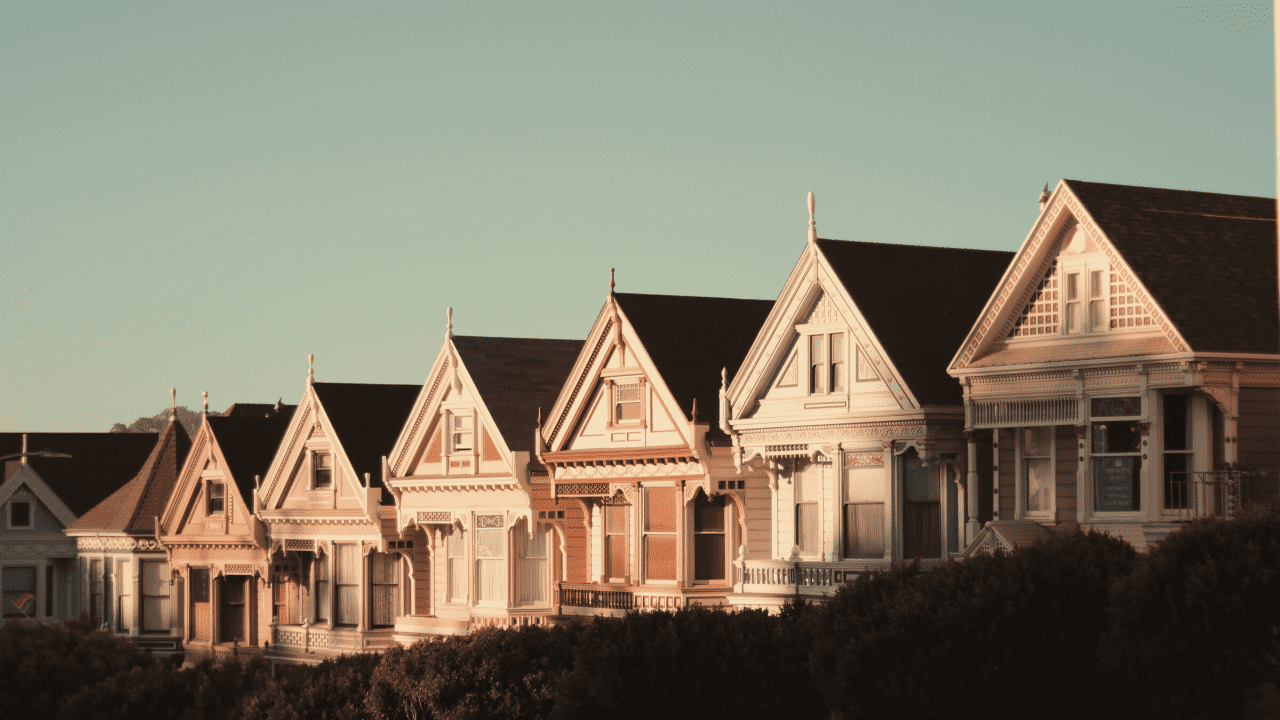 Disclaimer
We only endorse products that we truly believe in. Some of the links below may earn us some extra guac at no additional cost to you. Please pass the chips & thank you for feeding our habit.
Real estate is a great place to invest your money. You own a tangible asset, and you get regular cash flow from rent. It also provides some sweet tax perks.
But how do you know if you'll be good at real estate, or if you'll even enjoy it?
In this article, we give you a peek into real estate investing by explaining:
We also show you an option that allows you to invest in real estate properties even if you're not ready to sink tens of thousands of dollars into your first purchase.
Keep reading to find out if real estate investing is a good match for you, and learn what it takes to start investing.
Platform
Minimum Investment
Fees
Link
$10
1% Fee
Other fees may apply
Learn More
$1,000
2% Fee
Other fees may apply
Learn More
$25,000
0.5% - 2.5% Fee
Other fees may apply
Learn More
How Much Time Does Real Estate Investing Require?
How much time you spend on real estate investments depends on which type of investments you own.
Invest in dozens of real estate properties for as little as $500. Open an account at Fundrise today
If you own commercial real estate, like an office building or a strip-plaza,, you don't need to spend time setting up or running the physical businesses that are renting space from you. For example, you can own the building for your favorite restaurant without having to flip burgers, and your restaurant tenant would have to pay you rent. 
If you own properties that people live in, such as rental homes or apartments, your responsibilities are more involved and may include tasks such as:
Maintaining individual units

Upgrading rental units

Paying utilities

Collecting rent from tenants

Managing evictions
Instead of tying up your time trying to meet the demands of all your properties and tenants, you can hire a property manager to do the work for you.
A property manager gets paid to handle many of the responsibilities for you, so you can spend your time doing other things (like finding more properties to invest in).
Invest in properties that you don't need to manage. Open an account at Fundrise today.
If you approach real estate investing as a passive activity and hire people to manage your properties, then it shouldn't take a lot of your time.
When managed properly, you should have plenty of time left to pursue other investments or businesses, or even spend your time traveling and enjoying life.
What Skills Do I Need To Be Successful At Real Estate Investing?
Real estate investing seems easy on paper, but it requires a few skills just beyond purchasing properties.
If you're good with people, you'll have an edge in real estate because it requires working with a team of people:
Realtors

help you find good investment properties and can tip you off when the best ones become available.

Contractors

make physical improvements to your properties and can either offer you good service at reasonable rates or make your life difficult by overcharging you for poor work.

Tenants

, hopefully, pay your monthly income and keep their rental units in good condition.
As an investor and landlord, you'll build relationships with a wide variety of people. If you're good at developing these relationships, your profits will be higher. 
Strong organizational and leadership skills give you an edge when keeping deals in play and scheduling on track.
How Much Money Do I Need To Start Investing In Real Estate?
Getting started in real estate investing can be expensive, and the cost is often a barrier for people wanting to break into it.
Most people fund real estate investments in one of three ways:
Use personal cash

Get a loan or go into debt 

Raise money from investors and share the profits
Fortunately, there's now a fourth way to invest in real estate that lets you get started for as little as $500.
Traditionally, giant companies and billionaires invest in real estate portfolios that allow them to purchase dozens of properties at a time. 
Now, portfolio investing is open to ordinary people through a platform called Fundrise.
With Fundrise, you can invest in real estate properties without funding entire deals on your own. 
Portfolio investments return a portion of rental profits, interest, and appreciation, so you receive a stream of income each quarter.
How Fundrise works
With Fundrise, you invest your money into a portfolio(s) that includes dozens of projects managed by real estate experts.
Once you invest in a portfolio, you get access to ongoing updates about the individual investments in each collection.
You also get quarterly deposits to your bank account based on your share of the profits from rent, interest, and appreciation.
To get started investing in real estate portfolios with Fundrise:
Open an account at Fundrise and choose an account plan based on your goals and investment size.
After you choose an account plan, Fundrise builds a dynamic portfolio for you that includes dozens of projects.
Monitor your account.
The Fundrise dashboard makes it easy to follow your investments, allowing you to view and perform several functions from its easy interface, including:
View real-time returns

Review in-depth project updates

Set up account goals

Set up automatic investments

Make manual investments
Enjoy your passive income! 
Your share of quarterly profits is deposited into your bank account (unless you decide to automatically reinvest your earnings).
Real Estate Investment Options For Everyone
Real estate investing is a passive activity that doesn't have to take up much of your time, especially if you're willing to hire a property manager.
Strong leadership, people, and organizational skills go a long way in real estate. Developing these skills will help you generate higher profits in the real estate industry.
Although cost can be a barrier to people wanting to get started investing in real estate, Fundrise offers alternative options that allow anyone to buy into real estate portfolios for as little as $500.
How Much Money Do I Need For Real Estate Investing?
While you can certainly get started in real estate investing using a sizable fortune to buy your own properties and flip them for profit, that often requires much more capital than most people have access to. Besides, if you're trying to make money in real estate investing, it's not like you'll have an unlimited amount of cash on hand to do so. Odds are you're dealing with much less — maybe on the order of a few thousand or a few hundred dollars.
But the good news is that you don't need to rob your 401k or spend years saving up for that just-right real estate opportunity — you can invest in funds that invest in the real estate market, thereby skipping those large, up-front costs for something that's a little more manageable. While sites like Fundrise can help you pool as little as $500 into a real estate investment opportunity, you can actually get started in real estate investing while essentially playing the same game as the larger real estate investment companies.
The Value of Real Estate Investment Trusts
Established decades ago as a way for individual investors to get into real estate, real estate investment trusts — also known as REITs — are one of the easiest and cheapest ways to invest in real estate. Like other securities that are traded on the major exchanges just like stocks and other funds, a REIT is a fund that actively invests in real estate. That allows individual investors to get in on the game not by investing in the right property, but by pooling the resources of a fund to get more exposure to more corners of the hot real estate market.
The best part is that if you ever need the cash, you can cash out immediately without having to go through the complicated sales process associated with real estate. Better yet, many REITs focus on certain sectors of the market, so you can park your investment money right where you want it inside the larger real estate market, allowing your money to work harder for you while you reap the benefits.
Another benefit of REITs is that, like other funds, you can expect dividends that can pay you even more money over the time that you hold your REIT. You can also buy in with much less than other real estate investment opportunities, allowing you to easily park small sums of money for whatever time period you'd like. And once you're ready to sell, it's easy to get out whenever you'd like.
That can be better than joining a real estate investment group, pooling large sums of money together to buy a single property and having your investment tied up for years or longer. With REITs, you won't need much money to get started in real estate investing, and that means being able to start off on your real estate investing career today versus years or decades down the line, which may be too late for you to earn those life-changing sums. Compared to the thousands or tens of thousands that you'd need for some kind of partnership, investing in a REIT can represent a much better financial decision.
For those that have no interest in becoming a landlord, REITs can also help you benefit from the astronomical rise in the real estate market without the responsibility of owning real estate. Besides, you've got better things to do, and who knows where you'll want to settle down — ownership could be the last thing you want to worry about right now.