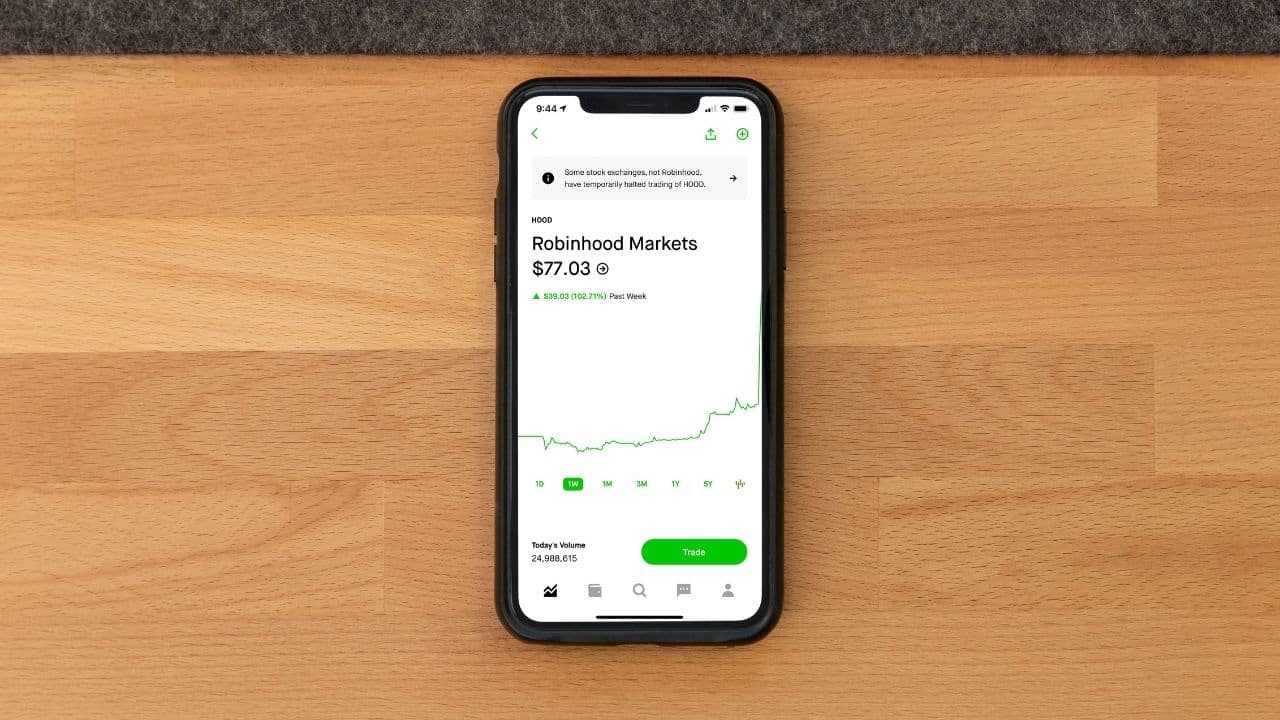 Disclaimer
We only endorse products that we truly believe in. Some of the links below may earn us some extra guac at no additional cost to you. Please pass the chips & thank you for feeding our habit.
When I was first starting to explore the world of investments, I came up against some of the same problems time and again. I wanted a convenient platform that I could access from my phone, low fees, and safety. It turns out that I'm not alone in what I was searching for. According to a Minority Mindset poll, 54 percent of people would rather invest in stocks than real estate. This is where Robinhood comes into the picture: is Robinhood safe for beginners? 
Robinhood is a member of the SIPC and protects investments up to $500,000 but this does not guarantee that investors won't lose money on a trade. They are also voluntary members of FINRA. Low fees and account minimums make this a safe investment opportunity for beginners who want to try stocks. 
What do you need to know about the safety of Robinhood for beginners? Let's take a closer look at how your investments will be handled.
Is Robinhood Safe For Beginners?
Robinhood has been around for almost ten years since its inception in 2013. It is an appealing option for many investors – both those who are more experienced and beginners. For a detailed overview of how the platform works and if it is worth your time, see our full review of Robinhood here. 
The first thing investors need to explore when working with a new brokerage is the safety of the platform. Beginning investors often worry that their funds are not safe when they invest, and this is partially true. No brokerage will be able to guarantee that you will not lose money if you make a bad investment. 
The same is true of Robinhood. 
However, we can take a closer look at the security measures they put in place to safeguard your funds as much as possible. The good news is that they are a member of the Securities Investor Protection Corporation (SIPC), meaning that money invested with them is protected up to $500,000 for securities and $250,000 for cash claims. 
This means that if they were to go out of business, your money and assets are still protected. It does not mean that investments made will be protected from market fluctuations. 
Other attributes that cement the security of Robinhood for beginners include their voluntary participation as a part of the Financial Industry Regulatory Authority or FINRA. Their participation here should help to put your mind at ease, as it holds them to certain standards that they are voluntarily submitting to. 
This organization aims to make it easier for investors to participate in the market confidently because the non-profit oversees the brokerages and ensures integrity in every transaction.
Low Fees
Another aspect of safety for beginning investors is the amount of fees that a brokerage will levy on each trade. Beginning investors tend to get a bit eager to sell their assets when there is a dip in the market rather than holding their securities for the long haul. A more traditional brokerage can take advantage of this by charging fees on each trade that you make.
Robinhood is not the same as these other investment platforms. Instead, investors will be able to enjoy commission-free trades. 
In addition to these low fees, you can also get started with your investment for as little as $1 in your account. This makes the point of entry much easier for beginning investors who just want to dabble in the stock market.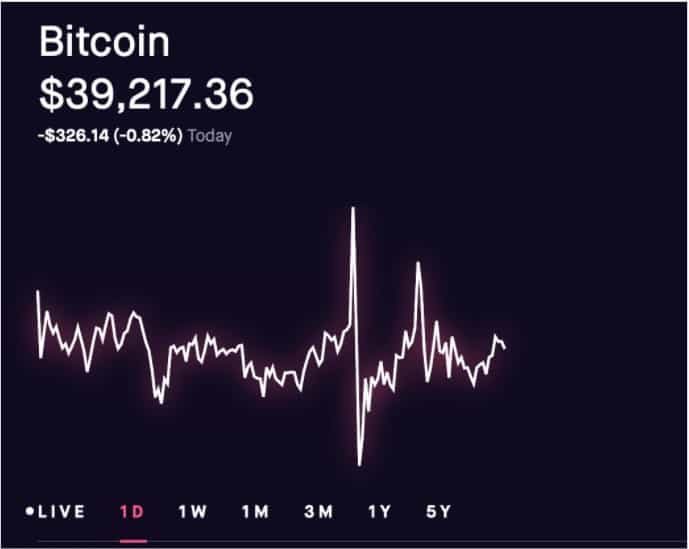 What can you buy with $1 on Robinhood? You can purchase whatever your heart desires with Robinhood's ability to buy fractional shares. Investors can put down however much money they feel comfortable with and Robinhood will help them purchase one share or a fraction of a share.
Keep in mind that they do not offer investment opportunities that are more tax-advantaged for investors such as retirement savings accounts. They also do not offer mutual funds or bonds, but they do trade in crypto, stocks, options, and ETFs.
For investors who are just looking to try their hand at investing, this may not be a big deal. However, those who have their eyes on the horizon for the years and decades ahead may want to explore another avenue for investing their dollars.
Other Safety Features
In addition to the low financial commitment and their dedication to performing their duties with integrity, there are plenty of other security measures that can put investors' minds at ease. 
For example, they implement two-factor authentication on their mobile app to make it harder for anyone else to log into your account and place trades at your expense. They will never allow you to make changes to your account without first verifying your identity. 
If you want to sign in on a new device, be prepared to authenticate your account with your password and a one-time verification code.

Robinhood also encrypts your personal information to make hacking less likely. All sensitive data such as your social security number is encrypted prior to storage. The mobile app also uses TLS protocol to ensure that everything that is sent to their servers is protected. 
When it comes to storing your account passwords, Robinhood also hashes them using the BCrypt algorithm instead of storing them in plaintext. Because of all the security features on the site, it is extremely unlikely that a hacker would be able to access your personal information or break into your account.
Is Robinhood Safe For Beginners – The Verdict
Every investor should do their homework before they purchase any type of security or asset. This adage holds true whether you are a beginner or a seasoned professional. However, it is especially true for beginners who might just be starting to invest. 
Turning to Robinhood is a great way to ensure that your investments are safe and that your money is hard at work for you with low account minimums, zero commission fees, and the ability to purchase fractional shares. It even allows you to dabble in crypto which is growing in popularity among young investors. 
If you want to invest in Robinhood, it is definitely safe to do so – as long as you do your research on which securities you want to buy!