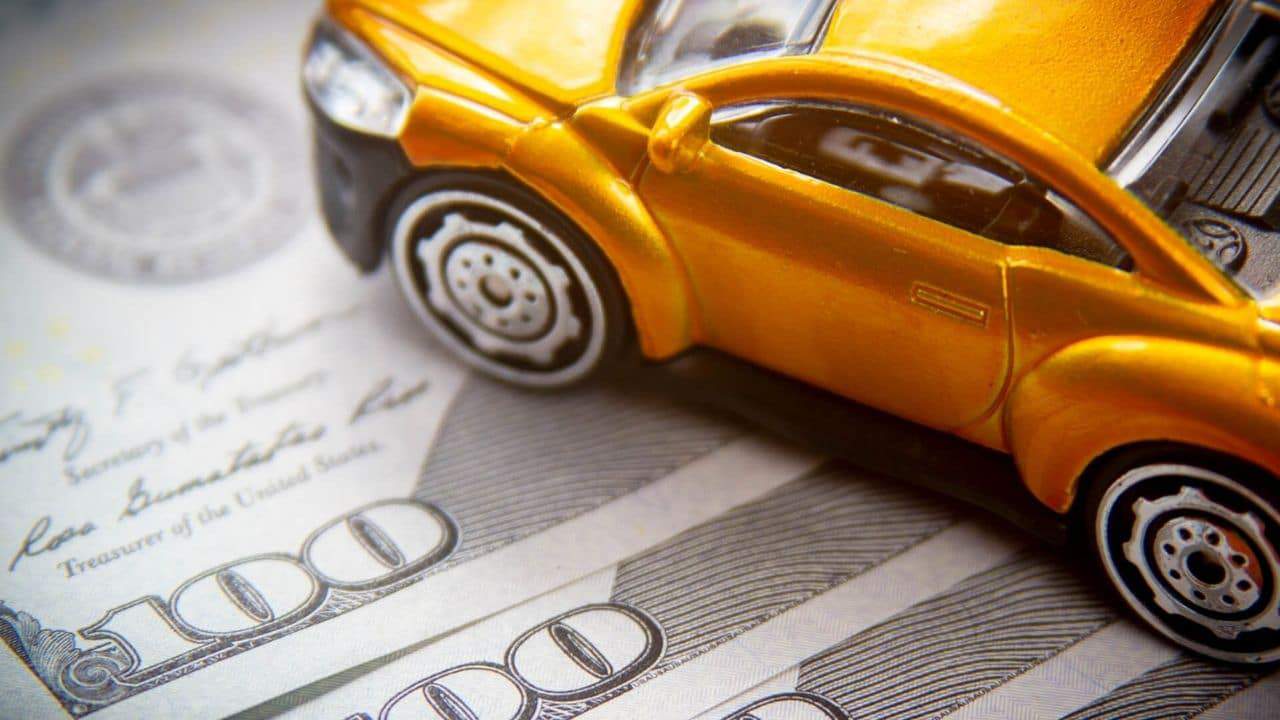 Disclaimer
We only endorse products that we truly believe in. Some of the links below may earn us some extra guac at no additional cost to you. Please pass the chips & thank you for feeding our habit.
12. Install An Anti-Theft Device
Cars with security systems or other anti-theft devices may qualify the driver for a discount on their car insurance.
But before installing an anti-theft device in your car, check with your agent to see if the $$$ you save on auto insurance will cover the cost of the device and still save you money over time.
13. Improve Your Credit Score
Credit score can play a major role in determining your car insurance rate. If you have good credit, you'll likely pay less for car insurance. So there you have another compelling reason to pay off your debt and build wealth!
14. Get A Military Discount
If you're on active duty, retired, or a member of the National Guard or Reserve, be sure to ask your car insurance company about military discounts on your auto insurance because most of them have them.
15. Bundle Your Insurance
Next time you're choosing a car insurance provider, consider buying other insurance policies through the same company.
For example, bundling your auto and homeowners insurance can save you up to 20% with some companies.
16. Move To An Insurance-Friendly Neighborhood
Your zip code has an impact on the price of your car insurance. 
If you're in a neighborhood that's close to family and friends, or simply love your community and can't imagine living anywhere else, stay put.
But if you're living in the cheapest apartment you could find and are not attached to the community, recalculate how much you're really saving by living there.
Ask yourself:
Are you paying a significantly higher amount of money for car insurance because of the neighborhood that you live in?

Do groceries, travel, and car insurance eat up the savings you thought you'd enjoy?
17. Call Your Insurance Company When Violations Expire
Drivers with no accidents, tickets, or DUIs on their record can save a significant amount of money on car insurance rates.
If you've had a recent violation, you'll need to wait out the time it takes for your rates to come back down.
There can be a gap between when you're allowed to claim lower rates (due to your history expiring) and when the insurance company lowers your rates.
Call your agent and ask for the adjustment as soon as it's due to ensure that you're not overpaying for car insurance.
18. Install A Safe-Driving Tracking App
Typically, you'll download an app that tracks your driving, and gives you a discount after a certain period of driving to reward you for the "good behavior".
It tracks the way you drive, speed limit, stop for stop signs, and come to a slow stop at lights.
Does this sound like something you could benefit from?
Then check with your provider if they offer this perk and take advantage of your safe driving.
19. Lower Your Mileage
The fewer annual miles you drive your car, the less your car insurance costs.
Hence, if you don't do a lot of driving, check to make sure that your insurance policy reflects your low mileage, which can reduce the cost of your insurance.
20. Get Good Grades
Next time you choose Netflix over studying remember that college students with high GPAs are often eligible for car insurance discounts.
When you're in college every last penny counts so why waste money on car insurance?
Bonus – Car Insurance Rate Hikes To Avoid
Now that you are familiar with all the ways to lower car insurance rates, watch out for the following terminology that insurance providers often use to take more money out of your pockets.
And remember to read the small letters!
"Up To" Discounts
When you see the term "up to" used in insurance promotions, such as "save up to 20%," find out exactly how much you'll save before you figure in the discount.
"Up to" only means that you'll receive somewhere between 1% and 20%, so be clear on the amount in advance. In most cases, it's not 20%.
Discounts That Apply To Only A portion Of Your Rates
Before you get excited about a car insurance discount, find out if the percent savings applies to your whole policy, or only to a portion.
For example, if you're considering installing an antitheft device to save a few dollars on your car insurance, find out if the dollar amount will eventually cover the device's cost.
Accident Forgiveness
Some car insurance companies promote a perk called "accident forgiveness", which means they won't raise your rates after the first accident on your policy.
What insurance companies sometimes fail to mention is that you often have to be insured through their company for a certain period before accident forgiveness kicks in.
Lower Your Car Insurance With These 20 Tips
When it comes to lower car insurance rates the key point is to take a proactive approach!
Begin by understanding what type of coverage you'd like to purchase and learning what discounts you can apply to your auto policy.
Finally, compare rates by shopping around online before calling a few car insurance companies to negotiate pricing.