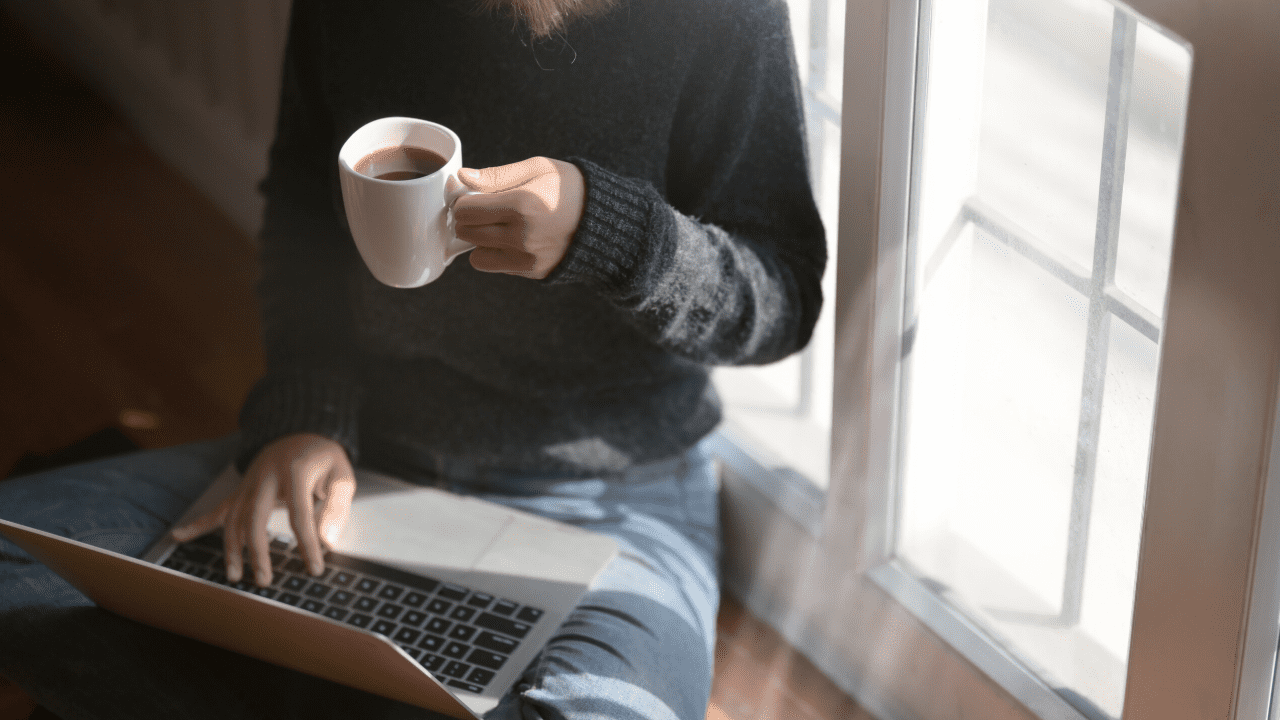 Disclaimer
We only endorse products that we truly believe in. Some of the links below may earn us some extra guac at no additional cost to you. Please pass the chips & thank you for feeding our habit.
If you're looking for ways to earn extra money, you've probably had a well-meaning friend or family member suggest that you deliver pizzas or become a DoorDash driver. And those aren't necessarily bad suggestions, but what if you've maxed out on time and effort?
At some point, your goal should be to find a way to earn additional income that doesn't take up more of your time. This is what's known as passive income.
Passive Income vs. Active Income 
Active income is money you earn that requires your active participation. For instance, I make most of my income as a freelance writer. That is an active form of income because if I stop writing articles, I stop getting paid. If you have a 9-5 job that would be considered active income as well.
In comparison, passive income is income that's generated from assets you own. It may require a lot of work on the front end to set up, but eventually, the asset continues to generate income without your active participation.
And unlike active income, passive income is scalable. With most active income streams, there's a limit to how much you can earn because you only have so many hours in the day. But there's no limit to how much passive income you can make. 
7 Ways to Build Passive Income Online
If you want to build passive income, start by focusing on just one additional income stream. Focusing your attention on only one thing will significantly improve your odds of success.
If you're not sure where to get started, here are seven passive income strategies you can consider. 
1. Start or buy a blog
I've talked to many people who are interested in making money through blogging. If you want to go this route, then I recommend either starting your own blog or buying a blog that's already profitable. 
Many people start blogs every year, build up traffic to their site, and then eventually abandon them. And other people start blogs with the intention of eventually selling them. For instance, Flippa is an online marketplace for buying and selling websites. 
If you can find a blog that is generating a good amount of traffic and is earning some money already, this could be a good investment. And if you can start creating a lot of engaging content, you could increase the blog's revenue.
You might also consider starting your own blog. This will obviously take more time since you'll need to choose a domain name, hosting platform, and set up your site. Once it's all set up, you can select one of the following strategies to monetize it. 
2. Use cost per click (CPC) ads
If you're trying to make money with your website, many people start with CPC ads. With CPC ads, you make money every time someone visits your site and clicks on the link to the ad. 
And the best part is, you get paid whether that person buys anything or not. However, you will need a substantial amount of website traffic to earn money with this strategy.
3. Affiliate marketing
With affiliate marketing, you partner with another company and promote their products or services. In exchange, you earn a commission every time one of your website visitors purchases something. 
And you don't necessarily have to start a blog to make money with affiliate marketing. You can also do this through a podcast, YouTube channel, or social media. 
4. Sell an online course
If you have specialized knowledge in a particular area, then you might consider creating an online course. And regardless of what your interests are, I'm guessing you have some kind of valuable knowledge other people would pay money to learn.
The great thing about courses is that it can go hand-in-hand with your day job. For instance, I'm a freelance writer, so it made sense for me to create and sell a course about freelance writing. 
Creating a course does require a lot of work, and you're going to have to actively promote it before you start making any money. But it can be a great long-term strategy to build passive income. 
5. Sell eBooks 
If you enjoy writing, then you could make a lot of money selling eBooks online. Creating an eBook will require a lot of work in the beginning, but could provide a great passive income stream for years to come. You can sell an eBook on your website, or you could use a program like Amazon's Kindle Direct Publishing.
6. Sell stock photos
Using stock images can make a massive difference in the look and feel of a website. People that regularly publish content online will usually turn to stock photo websites to buy high-quality stock images.
So if you're a photographer who's looking to make passive income, selling stock photos could be a great option for you. For instance, DepositPhotos is a vast marketplace for buying and selling stock photos. You simply upload your photos and then earn a commission every time someone buys one.  
7. Network marketing 
Network marketing gets a bad rap, but it can be a great way to earn passive income. There are tons of network marketing companies to choose from, like Young Living, Shaklee, or Avon. 
Many of these companies create high-quality products that you can sell online. You'll also start recruiting a team of distributors underneath you, and you'll earn a commission from their sales.
With network marketing, the most important thing is to find a company and product that you really love. That way, selling the product will come easily to you because you'll believe in what you're selling. 
Bottom Line
No matter how much money you earn from your day job, you'll always be limited if you focus solely on building active income. Creating a mix of both passive and active income is the best way to achieve true financial freedom in your life. 
In the beginning, pick only one passive income strategy to start with. This will help you focus your efforts and achieve maximum results. It may take a long time for you to build up this income stream, but I promise you the financial rewards will be well worth it. 
Contributor's opinions are their own. Always do your own due diligence before investing.
KEEP READING: