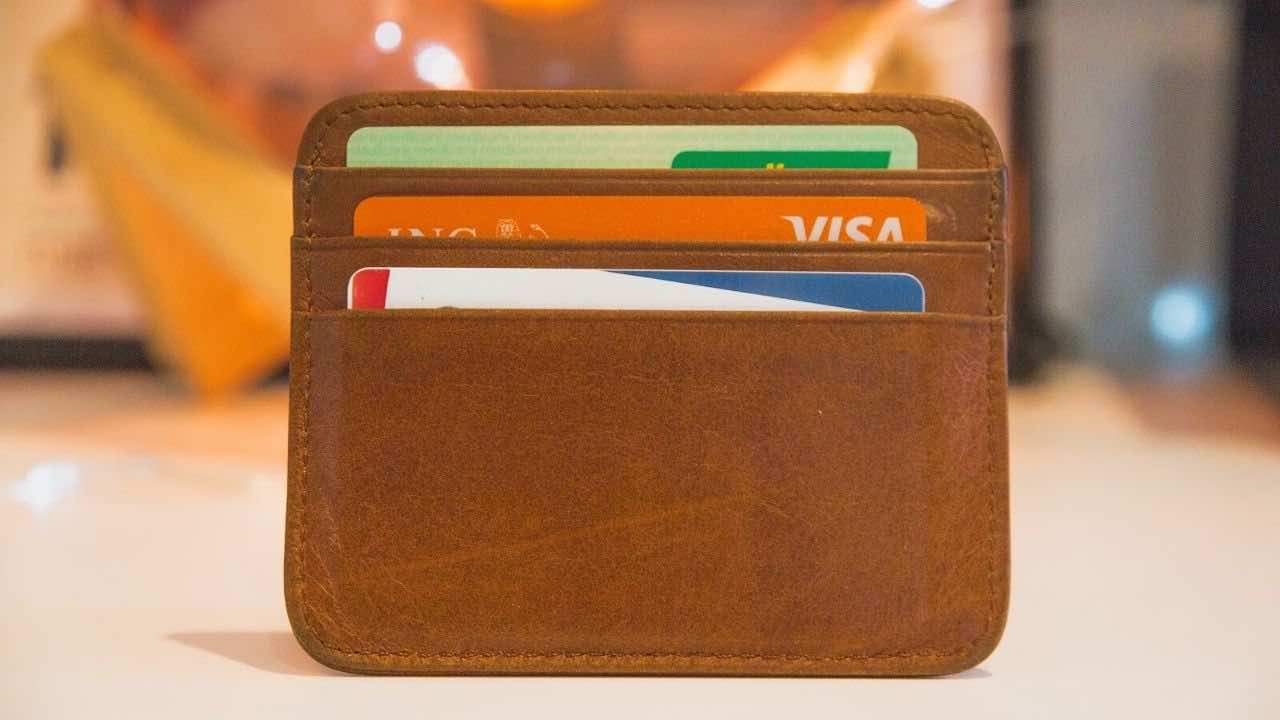 Disclaimer
We only endorse products that we truly believe in. Some of the links below may earn us some extra guac at no additional cost to you. Please pass the chips & thank you for feeding our habit.
What if I told you there's a way to earn thousands of dollars every year, and all you had to do was … buy stuff???
Yes, you read that correctly. We've been making thousands of dollars in free travel and cold hard cash for some time now just for buying things we were going to buy anyway!
How do we do this? Simple: With credit card rewards.
Lots of people have struck gold when it comes to taking advantage of credit card rewards. Business Insider had a story about freelance writer Holly Johnson who's accumulated over one million points in just 18 months. She and her family used them to travel to all kinds of cool places like Europe and the Caribbean.
Though I haven't personally hit a million points yet, I've definitely enjoyed the benefits of credit card rewards. We've traveled for free to places like Florida, Alabama, New York, and even an all-inclusive resort in Mexico. In 2018, we were able to get $5,000 in flights to Hawaii paying with just our miles! 
If you'd like to do the same thing and get as many credit card rewards as possible every year, then here's what you need to do. 
Think Strategic with Your Card Selection
The best kind of credit card rewards you can get are ones that you'll actually use. 
I know that sounds incredibly obvious, but I've heard stories from people who signed up for airline cards and they never fly! What good is 100,000 miles for an airline that you can't use?
Instead, think ahead about which types would be the most beneficial for you to use. They might be cards that specialize in cashback or give you points for airlines and hotels that you use all the time.
Travel cards like Chase's Ultimate Rewards or American Express's Membership Rewards, give you the flexibility to spend your points on a variety of different things and work like gold. This is because they can be redeemed for pretty much anything: Cash, credit, gift cards, products, or travel. In many instances, they can even be converted to the point systems of certain hotel chains and airlines.
My recommendation is always to pick out your next credit card with an end-goal in mind. Define upfront exactly what the points will be used for and why you need that specific card. It could be:
To help you get free flights or hotels on your next vacation.

To help you build up a ton of cashback that you can use at the end of the year to buy Christmas presents.

Because they'll give you a ton of points for a big purchase you're about to make.
No matter what your reason is, be sure to think about this in advance and you'll make every reward you get well earned!
Take Advantage of Generous Sign-Up Bonuses
There are several credit cards out there that offer some pretty incredible bonuses when you first sign-up. Many of them are worth several hundred dollars!
For example, the ever-popular Chase Sapphire Preferred will give you 60,000 Ultimate Rewards (UR) points as a welcome bonus when you spend $4,000 in the first three months. That's literally worth $600 in cash or gift cards.
By the way, getting cashback is totally great, but remember that they can usually only be redeemed at a value of 1:1. Generally, that's not the best use of your points. 
If you can use your points for travel with specific airlines or hotels, that will usually yield a better redemption value. For example, those same 60,000 UR points from Chase can also be used to book travel through their website at a 1.25 redemption rate which would equal $750.
Get More for Your Regular Spending
Are there certain categories where you tend to spend more than others? Do you travel a lot (for work or pleasure)? Fill your gas tank often? Eat out at restaurants? Buy a lot of groceries?
If you like to spend a little heavy in any of these areas, then that can be a big opportunity to rack up a ton of rewards for your everyday shopping. Look for cards that will give you the most amount of points for buying things in these categories.
For example, a few years ago, Capital One came out with the card that was perfect for foodies called the Savor Rewards card. Not only does it now come with a $300 welcome bonus, but it also pays 4% cashback on all dining and entertainment and 2% on groceries. For people who eat out a lot, that's going to add up fast!
If your spending habits tend to fluctuate, that's okay too. Lots of cards offer revolving categories where you'll earn more points for certain purchases (like gas or groceries) every three months. The Chase Freedom and Discover It Cash Back are two cards that offer 5% on different categories every quarter, and you better believe I max them out every time!
Never Pay by Cash or Check Again
To accumulate as many rewards as possible, you'll really want to make an effort to use your rewards card for every purchase you can. That means no more buying things with cash or even writing checks if you can help it.
A really smart way to do this is to automate your spending by assigning all of your utilities and monthly bills on your rewards card. Even when I get a medical bill in the mail, instead of sending them back a check, I'll go online or call their billing office to pay for it with my rewards card. It stinks to pay a bill, but getting the cashback isn't half bad.  
Be Responsible and Never Owe Interest
No matter what you do, when it comes to credit cards, remember to play it cool and be smart.  Don't buy stuff you don't need just so that you can get the points. Again, keep your purchases limited to the things you were already planning to buy.
Above all, never-ever build up debt and start accumulating interest. With rates as high as 20 or even 30%, that will pretty much blow any rewards you've earned right out of the water.
Also, steer clear of cards that make you pay obnoxiously high annual fees. Unless getting that card is part of your strategy for specific travel points and you'll end up making money in the end, it's best to go with other offers.
Be responsible and stay within your budget. As long as you do this and get credit cards with rewards that fit your spending habits, then you're going to be on the easy-street to thousands of dollars in rewards. Happy earning!
Contributor's opinions are their own. Always do your own due diligence before investing.
Keep Reading: