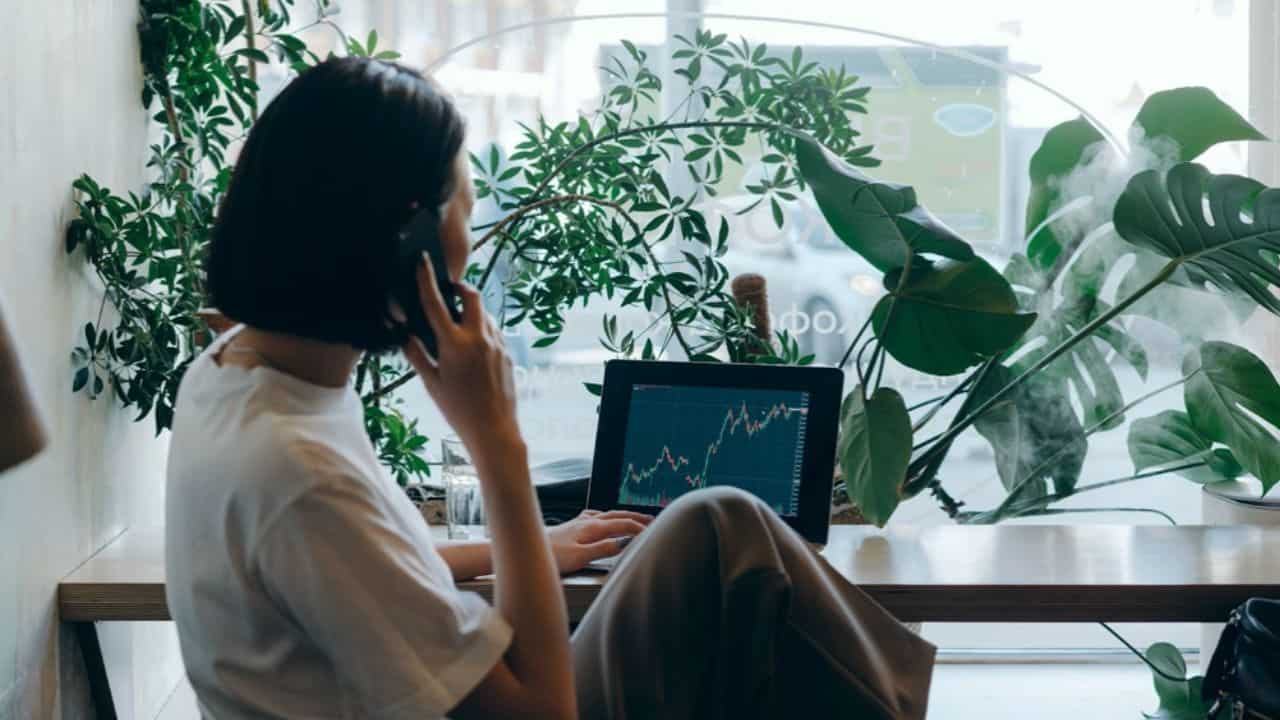 Disclaimer
We only endorse products that we truly believe in. Some of the links below may earn us some extra guac at no additional cost to you. Please pass the chips & thank you for feeding our habit.
An extra 40 hours a week sound amazing, right? You can do everything you want with that time – spend it with your family, travel, focus on your hobbies, pursue your dreams… But how much money do you need to never work again?
To calculate how much you need in order to never work again, take your current or future debt and multiple it by how many years you don't want to work for. Be sure to throw in any extra cash you want to spend during this time as well.
When I quit my full-time job in March of 2020, I can tell you it certainly wasn't well-planned. Luckily, I had unknowingly been preparing myself for years by paying off debt and saving a large emergency fund. 
Even still, from today's perspective, I had no idea what I was doing.
But the experience itself taught me a lot — lessons I would've otherwise missed in books or courses. Lessons I'm glad to share with you in this article.
So if you're contemplating quitting your full-time job for good but feel like it's not even within the realm of possibility, read along.
You may be surprised by how much money do you need to stop working and say sayonara to your boss.
Here's How Much Money You Need To Never Work Again
Surely it's a dream come true to stop running the rat race but you need a financial backup.
Otherwise, you'll soon end up looking for a new job again, or even worse, on the street. But how much money do you need to never work again? 
It largely depends on your goals, lifestyle, age, and financial power. Let's have a look!
Calculate The Cost Of Monthly Essentials
That means considering bills like:
Housing:

Be sure to include mortgage, rent, utilities, taxes, etc.

Transportation:

Consider car payments, gas, maintenance, parking, bus fares, train cards, etc.

Food:

Includes groceries, eating out, maintaining a garden, etc.

Clothing and toiletries:

Consider the basics to keep you and your family clothed and groomed.

Debt:

If you have debt, you'll probably want to prioritize paying it off before you quit working.

Removing debt payments

from your monthly essentials will free up cash for other areas.
Add In A Buffer For Variable Costs
Say you come up with a total of $2,500 per month for step one.
Next, you'll want to add a buffer for the little unpredicted things in life that come up.
Think about things like Christmas gifts, birthday presents for friends, hosting a cookout, a last-minute weekend trip, an emergency of some sort, etc.
Adding in an extra $500 or $1000 each month can help make it so you're not strapping yourself to only the essentials once your income is gone.
Create A Savings Account To Hold A Year's Worth Of Expenses
The amount you came up with in the first two steps is your average monthly expenses.
Multiply that amount by 12 (or more, depending on your risk tolerance) and work toward saving that amount in a liquid account. Learn why we recommend using a high yield savings account.
Whichever you choose, it's essential to keep this money out of investments since you'll likely be pulling from it regularly in the months after quitting.