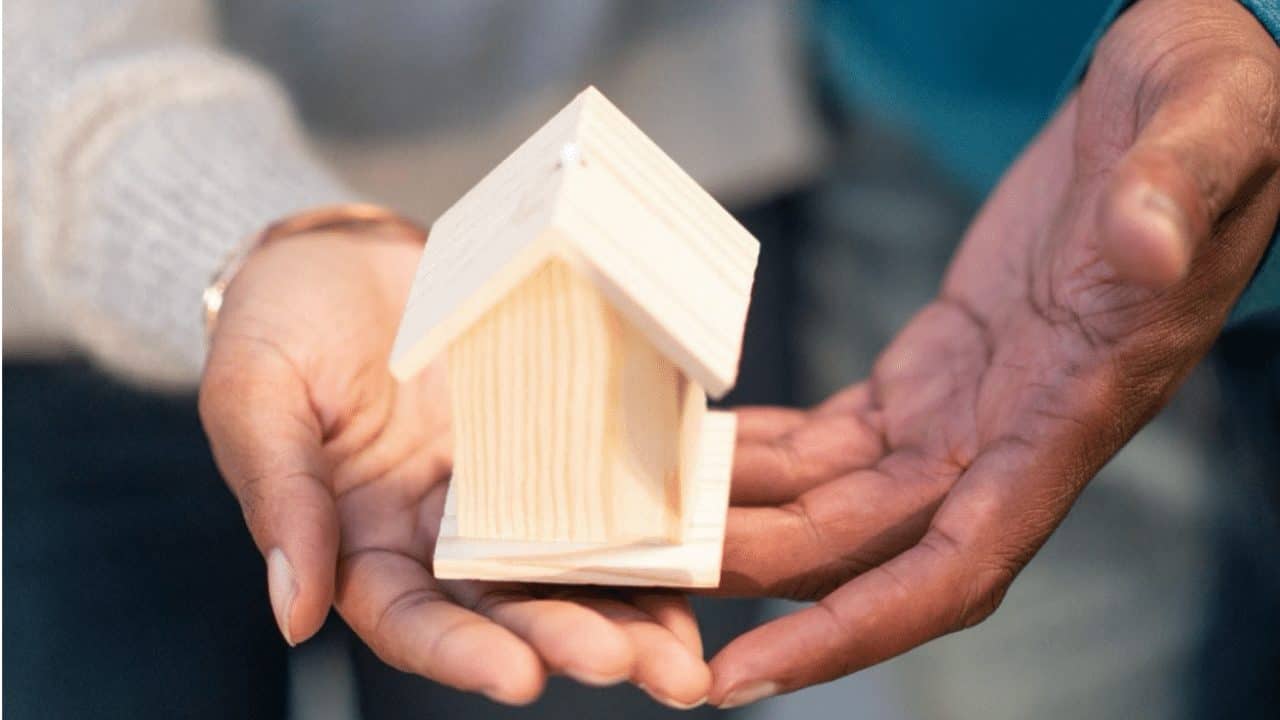 Disclaimer
We only endorse products that we truly believe in. Some of the links below may earn us some extra guac at no additional cost to you. Please pass the chips & thank you for feeding our habit.
If you've been hearing a lot of excitement in the news lately about mortgage interest rates, then there's a good reason for it: They're at the lowest levels that they've ever been!
During the 2020 pandemic when the rates first began to decline, my wife and I took advantage of the opportunity and refinanced our home. That was my third time doing this since we first became homeowners 17 years ago.
Each time we've refinanced our mortgage, it was for a different reason. But ultimately we keep on doing it because it results in either more cash flow per month or tens of thousands of dollars in interest saved over the life of the loan.
In this post, I'd like to walk you through how a mortgage refinance works and why it will save you money. Believe me – if you bought a house three or more years ago and haven't refinanced yet, then you might be sitting on a golden opportunity and not even realize it yet.
What is a Mortgage Refinance?
A mortgage refinance is when you replace your previous mortgage contract with a new one. The reason for getting a new loan is because the terms will be better than the previous arrangement in some shape or form.
The way a refinance works is simple:
You apply for a new loan using your existing property as collateral.
This new loan will then pay off the entire balance of your old loan (your existing mortgage) so that it can be closed.
The refinance becomes your new mortgage and you start making all of your house and escrow payments to it instead.
Mortgage refinances are extremely common. Not only have we refinanced 3 times, but I've also had friends and coworkers who've refinanced every 3 to 5 years. It all depends on when the conditions are right and if the new arrangement will be more beneficial.
To give you some idea of just how big the mortgage refinance business is, take a look at these facts from Statista. In the fourth quarter of 2020, mortgage organizations (new loans) amounted to 410 billion U.S. dollars. But during that same period, refinances amounted to 851 billion U.S. dollars; over twice as much!
But the whole goal of a mortgage refinance is that it's supposed to save you money over time, compared to your current mortgage. This is because when you refinance your current mortgage, you can get a lower interest rate, which will lower your overall monthly payments.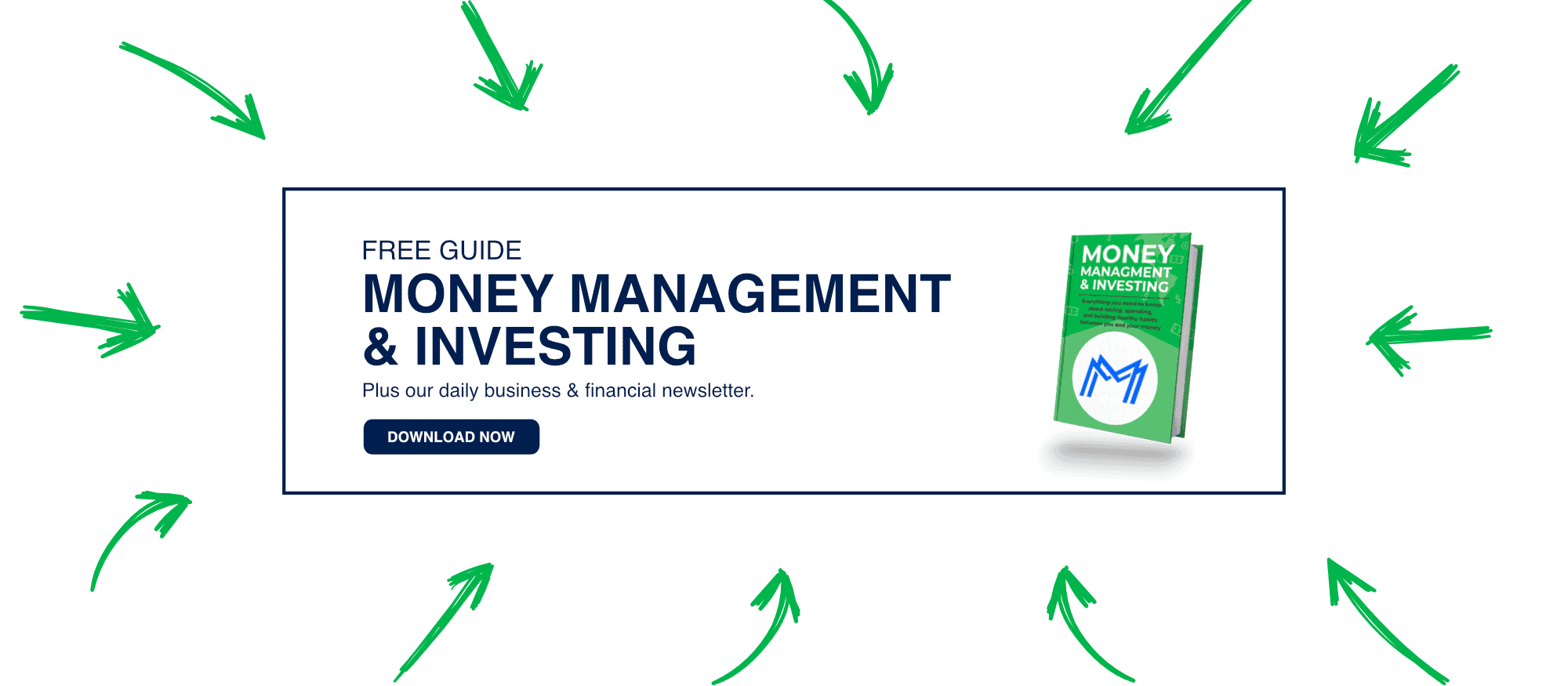 Why Should You Refinance Your Mortgage?
People refinance their mortgages for many different reasons. But the underlying motivation is that a refinance will ultimately save you money in one way or another.
Here are seven of the most common reasons why you'd want to pursue getting a mortgage refinance.
1. Lower Interest Rate
When I bought my first house 17 years ago, I remember talking with my dad about the mortgage terms. I told him my rate was going to be 5.75 percent and he was floored. Back when they bought their house, mortgage rates were around 9 percent!
Fast forward a few years later and interest rates continued to drop. I eventually refinanced my mortgage for 4.50 percent and was amazed by how much money we were going to save. To give you some idea:
Our mortgage balance was about $160,000 and our current monthly payments were $934.
When we refinanced at 4.50 percent, our new payments dropped down to $811 per month.
That was an extra $123 of savings per month!
This is why it's so important to pay attention to the news and periodically check in to where the latest rates are at. It might be an easy way to shave $100 or more per month from your budget that you can put towards one of your other financial goals.
2. Lower Monthly Payments
It makes sense that if you refinance to a lower interest rate then you should be able to expect your house payments to go down. But there's another factor here that can also help reduce your payment.
Some people will refinance their mortgages every 5 to 10 years just to "stretch them out" and re-spread the payments out over 30 years again. By doing this, they'll effectively reduce their monthly payments and improve their cash flow.
Here's a simple example of this works:
Imagine you have a 30-year fixed-rate mortgage for $200,000 at 4.0 percent. Your monthly payment would be about $955.
After making payments for 5 years, your principal balance would be down to around $180,000.
You decide to refinance again and stretch out those remaining 25 years of payments over a new 30-year term. Assuming the same interest rate of 4.0 percent, the lower balance and additional 5 years would bring the monthly payment down to $859.
Thus $96 per month would be saved.
Pro tip: Now that your minimum monthly payments have been reduced, you can take the money you saved and reapply it to the mortgage. This way you'll essentially be paying around $100-$200 extra on your mortgage every single month, which will help you pay off the loan faster and build equity at an accelerated rate.
And, if for whatever reason you need that extra money, you can stop applying it towards your mortgage at any time, and instead use it for whatever you need!
While this strategy can have some positive short-term benefits, it's important to remember that there are some caveats to this method:
You'll always be pushing the finish line of paying off your mortgage in full further and further away.
You'll build equity in your home slower because the amount of each house payment going towards your principal won't be as great.
Each additional refinance will add more interest to be paid over the lifetime of your mortgage.
3. Change to a 15-Year Mortgage
When my wife and I bought our current house, we took out a 30-year fixed-rate mortgage for $215,000 at 3.75%. Our principal and interest payments were around $996 per month.
Then, during the 2020 COVID-19 pandemic as mortgage rates started to fall, we did something crazy: We refinanced into a 15-year mortgage. Our payments shot up to $1,451!
Why in the world would anyone want to go in the opposite direction and increase their monthly payments? For two very important reasons:
You'll pay your mortgage off in half the time. Instead of taking 30 years to pay down the full balance, your payments will be divided over 15 years. This means you'll not only accelerate towards the finish line faster, but you'll also build equity in your home much quicker with every payment.
You'll pay a lot less interest! How much? This might shock you … With our old 30-year mortgage, we would have eventually paid about $143,451 in interest over the life of the loan. But with our new 15-year mortgage, the total interest paid would be $46,248. That's $97,204 of total interest saved!
When you consider that your house payment will only go up by about 40 to 50 percent per month, that's not a bad price to pay, especially when the prize is eliminating one of your biggest monthly expenses. And, if you can afford it, switching to a 15-year mortgage might save you a ton of money in interest over the life of your mortgage.
4. Change from ARM to a Fixed-Rate Mortgage
Not everybody always applies for 30-year or 15-year fixed-rate mortgages. And during the housing crash of 2007, that got a lot of people (including the mortgage companies) in trouble.
One of the other products that mortgage companies will push is something called an ARM (adjustable-rate mortgage). This is a different type of loan structure where the interest rate will be very attractive for the first 3, 5, or 7 years.
However, after this brief introductory term, the interest rate will "adjust" to the current market rate. That means if the rates go up, then you could be in for a rude surprise.
When my wife and I moved into our first home, many of the other young couples had purchased their houses using ARMs. They weren't worried about a potential rate increase because they figured that they would either refinance eventually or move within the next 5 years.
… Then the housing crisis of 2008  began. The economy started falling into a recession, and home prices plummeted. Anyone looking to refinance at this point would have gotten an appraisal that showed the new value of their home was about 25 percent less than what they paid for it (meaning you just lost all of the equity you've built up).
To make matters worse, the housing market came to a virtual standstill. No one was buying and those people who did manage to sell their houses were doing so at a huge loss.
It was also during this time that those favorable ARM introductory interest rates expired. For many of my neighbors, their payments skyrocketed. Some even doubled overnight.
A lot of the people in our neighborhood as well as others around the U.S. struggled to make their house payments. Some simply walked away from their mortgages altogether. It was a very scary and trying time, but also a lesson in mortgages that I never forgot.
Long story short: If you applied for an ARM or any other alternative type of mortgage, then a refinance can help. You'll be able to change over to a fixed-rate mortgage where you'll always know how much you owe and what your payments will be each month.
A Fixed-rate mortgage makes your future financial planning easy, because the overall mortgage payments that you make at the beginning of your loan will be the exact same by the end of the loan term.
You don't need to worry about which way markets are moving or the politics surrounding those moves. With a fixed-rate mortgage, you only need to make sure that you budget accordingly each month to cover your overall mortgage payments.
5. Cash-Out
Something that the loan officer will ask when you apply for a refinance is if you'd like to do a "cash-out". A cash-out is when you apply for more money than what you owe on your house so that you can use it for other purposes.
For example, you might have only $175,000 left to pay on your mortgage. But when you go to refinance, you'll borrow $200,000. By doing so, you'd effectively be taking $25,000 as a cash-out.
There are lots of reasons why someone would want to take a cash-out:
Pay off your debt like credit cards, student loans, or other loans
Renovate your home by adding an addition or remodeling a room
Use the additional capital for a business venture
Just remember that when you borrow this money, the payments will be spread out over the life of your loan. That means if you applied for a 30-year mortgage, then you'll be paying it back with interest for the next 30 years.
The other thing to remember, particularly if you're using the money for a business venture, is that your home will be the collateral. That means you have to be careful. If the business venture falls flat and you're not able to make your payments, then you could potentially lose your home.
But, if you're okay with the monthly payments, and you have a way to responsibly use the extra funds, then a cash-out refinance might help to buff up your overall finances!
6. Eliminate PMI
If you got your original mortgage by putting down less than 20 percent for a down payment, then your lender more than likely made you also agree to PMI.
PMI stands for private mortgage insurance. This is a special type of insurance policy that protects the lender (not you) in case you default on your loan. Depending on the size of your mortgage, that might be another $100 or so per month charged to your escrow.
The reason they make you agree to this is that you came to the table with less than 20 percent. From the lender's perspective, they consider you to be a riskier candidate – even if you have a great credit history.
The only way to get rid of PMI is to:
Pay off your loan over time until you've acquired 20-25 percent equity in the property. The amount will vary depending on the lender's specific terms.
Refinance your loan and show that the value of your property has gone up.
A big reason why we pursued our first mortgage refinance was that we wanted to eliminate PMI and save ourselves $100 per month by no longer having to pay it. We were sure that our property had increased in value and so we got a mortgage appraisal as part of the refinance process to prove it.
Here's how refinancing our house helped us get rid of PMI:
Our house's original value was $170,000. We owed $160,000 on our mortgage. Therefore, we had about 6 percent equity in our home.
Over the next 5-6 years, we paid off about $20,000 of our mortgage which brought it down to $140,000. All things the same, we now had about 18 percent equity in our home.
At the same time, our property had increased in value to around $200,000. By getting a new appraisal and demonstrating to the mortgage lender that this was its most current market value, the $140,000 we still owed on the mortgage meant that our true equity was 30 percent.
Since we now had evidence to show that we owned 30 percent of our house going into the refinance, we were able to drop PMI and eliminate this additional cost from our monthly payments altogether.
7. Go With a Better Lender
Not two years after moving into our first house, I got a letter saying that our mortgage company had "sold" our mortgage to another lender. I was surprised because I didn't know that they do this. But apparently, it's a common thing because about a year after that, our mortgage was sold again to yet another lender.
What this means is that the original institution that was servicing your mortgage transferred the loan and all of its terms to a new service provider. A bank, credit union, or other financial institution may do this so that they can free up some extra funds, which allows them to lend money to more people.
Not only was this annoying, but it created problems with my automatic payments. I was unclear about who I should be paying, if my payments were clearing, and if they even had my information correct.
On top of that, some of these lenders were pretty sketchy. They were companies that barely had working websites and no customer service phone number to speak of. You can bet I felt pretty uneasy about sharing any of my banking information with these guys.
If this has happened to you and you'd prefer to work with someone more reputable, then a refinance can help you to get out of this situation. That was another factor that motivated us to pursue our first refinance. We ended up going with the lender we did because they told us they specifically do not sell their mortgages.
It's not something that's going to necessarily save you any money or get you a better deal. But it did give us peace of mind that we'd finally be making payments to a legit mortgage company.
When Does It Make Sense to Refinance Your Mortgage?
If you're wondering if it might be time to refinance your mortgage, then here are a few simple questions that will help you gauge whether or not you're a good candidate:
What are the current mortgage interest rates? Typically, if they're 1.0 percent or less than your current mortgage, then you'll almost be sure to save some money. Don't forget to compare interest rates on both 30 year and 15-year mortgages since the ones for 15-year terms are generally a lot less. Also, take note if the rate you're being quoted is with "points" or not since that will affect how much you'll ultimately pay at the refinance closing.
Do you want to free up a little bit of cash each month? If so, then regardless of the interest rate, refinancing to spread your payments out over 30 years again is going to make your payments lower. Generally, this is only recommended if you plan to live in your house for the long term.
Do you want to pay off your home as soon as possible? Even though it will make your payments higher, a 15-year term will definitely help accelerate the process. Plus, you'll save tens or possibly even hundreds of thousands of dollars in interest.
Do you want to get out of a bad deal like an ARM? Switching to a 30- or 15-year fixed-rate mortgage is going to give you a lot of peace of mind.
Do you need a large sum of cash? A refinance with a cash-out option will be an easy way to get the capital you need for that next project or activity you're planning.
How to Apply for a Mortgage Refinance
If you'd like to start actively pursuing a mortgage refinance, then here are the steps you'll need to take.
1. Shop Around
The Internet has made it so easy to find out the latest mortgage interest rates and compare possible lenders. Usually, the first place I'll start window shopping is on Bankrate. I can just type in my zip code and see what refinance companies in my area have to offer.
Other places I'll spend some time looking at our local credit unions. My wife and I have had a membership to one for several years and we've always got great deals on auto loans through them. Sometimes being able to walk into a local branch and actually speak to a loan officer can be helpful.
One final candidate not to rule out is your current mortgage provider. It makes a lot of sense to stay with the company that already has your mortgage because they already have all of your information and should therefore be able to provide the smoothest transition in the refinance process.
As long as you're happy with them, then give them a call and hear what they have to offer. If they're smart, they'll do what they can to try not to lose your business.
Before contacting any of these businesses, it will be helpful to be armed with some basic information:
Your current mortgage information (remaining balance, rate, etc.)
Your estimated credit score
Your annual income and monthly recurring debts
Note that with your credit score, most lenders will require you to have a FICO score of at least 620 to approve you for a refinance.
Also remember that during this window-shopping phase, you should only be collecting ballpark numbers. Some online forms or loan officers might ask if they can run your credit, but tell them "no".
Every time someone runs your credit, it shows up as a "hard inquiry" on your credit report. Too many hard inquiries can hurt your FICO credit score.
Instead, you can allow them to make "soft inquiries". A soft inquiry is when lenders use alternative measurements of credit scores such as your VantageScore.
2. Crunch the Numbers
With all of the data you've gathered, the next thing to do is to see if a refinance would be worth it or not. You can calculate this yourself if you know how to do the equations in Excel or Google Sheets, or you can use a free online calculator like this one.
When making your comparison, don't forget to include things like closing costs for the refinance and interest over the life of the loan (especially if you plan on stretching out the term). Also, be sure to include any costs for points if the interest rate you're being offered will include them.
3. Fill Out the Application
Once you're sure that the refinance will be beneficial and you've narrowed your search down to the best refinance lender, it's time to fill out an application. You'll want to spend some time making sure you answer everything accurately, especially when it comes to your finances.
After you submit the application, it will take some time for the lender to verify your information and grant approval. I recall during my last refinance that it took around 2 to 4 weeks from underwriting to closing.
4. Close on the Refinance
Just like any other loan, the last step is to attend a closing and sign the refinance documents. Most lenders work with networks of title companies that make it possible to do this in person either in your town or a nearby city.
Once you sign the stack of documents, the refinance will now officially become your new mortgage. Your previous loan balance will be paid off in full and any money that was in escrow will either be refunded to you or transferred over to the new loan.
5. Look for Opportunities to Do It All Over Again
The great thing to remember about mortgage refinances is that this is never a one-and-done event. There are no limits or laws to how often you can refinance your mortgage.
When we moved into our current house, I refinanced our mortgage less than one year later. Interest rates had dropped and after running the numbers I saw an opportunity to save about $60 per month.
What's important is that you're always looking for ways that a new loan can benefit you. Whether it's a better interest rate, longer or shorter term, or the ability to pull out a little extra cash for something else, don't hesitate. Strike when the time is right!

The Bottom Line
A mortgage refinance is a way to renegotiate the terms of your home loan and potentially save you some money.
Some people refinance to get a better interest rate, eliminate PMI, or increase their monthly cash flow. Other people do it to change the structure of their loan. You can even use a refinance to get a large sum of money that you can use to pay off other debt, remodel your house, or put towards a business venture.
The best time to get a refinance is when the opportunity is right for you and your financial goals. Check online or call around to find out the latest interest rates and mortgage types. Then crunch the numbers and compare which scenario will ultimately save you the most money.
Not only have I refinanced our mortgage to save over a hundred dollars per month, but I've also used them to avoid paying tens of thousands of dollars over the life of the loan. The sooner you start checking whether or not your mortgage might be due for a refinance, the quicker you can start saving more money too.