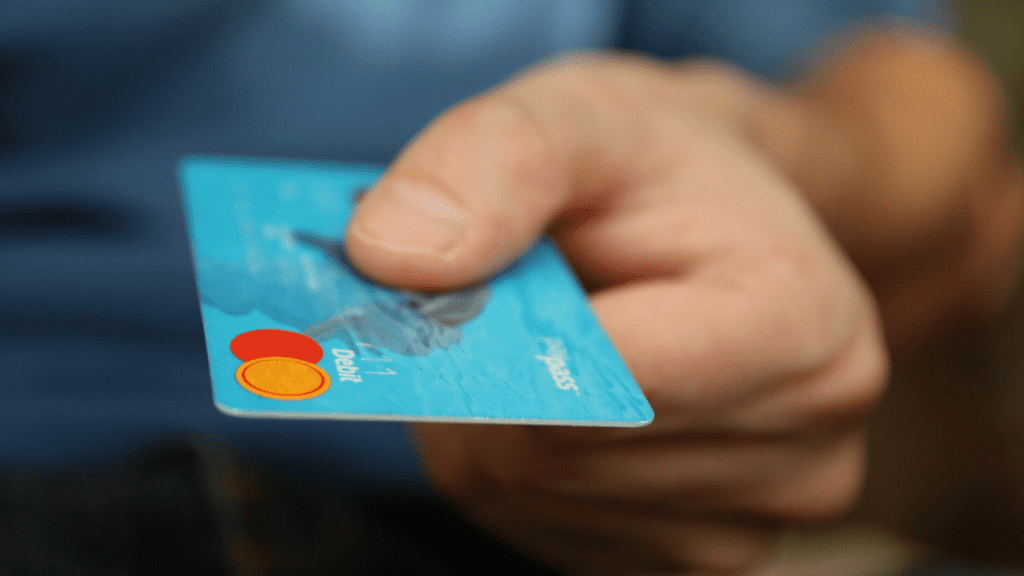 Over the past four months, the coronavirus pandemic has wreaked havoc on our economy. Although things are slowly starting to improve, the Bureau of Labor Statistics reported that 17.8 million Americans are still unemployed in the U.S. 
At the beginning of the quarantine, many employers were furloughing their employees while they waited to see what happened with the economy. But now, many of these temporary layoffs have become permanent. In June, the number of permanent job losses rose from 588,000 to 2.9 million. 
Even before the financial crisis, the majority of Americans struggled with debt. In February 2020, USA Today reported that the typical U.S. household has four credit cards, with an average balance of $6,200. 
In the face of a public health crisis, job loss, and economic uncertainty, paying down credit card debt may be low on your list of priorities. But it's possible to begin making small steps toward improving your financial situation. 
7 Ways to Pay Off Your Credit Card Debt
Credit card debt is the worst type of debt you can carry because it comes with sky-high interest rates and fees. If you're ready to stop relying on credit cards to get by, here are seven ways you can begin to pay off your debt during the pandemic.
1. Stop using your credit cards
If you want to pay off your credit cards, the first thing you have to do is to stop using them. This is not going to be easy, but you cannot pay down your credit card debt if you continue adding to the balance.
Credit cards aren't a substitute for income from a full-time job. And by using them that way, you're setting yourself up for even more financial problems in the future.
Spend some time researching other financial resources that are available right now. The Consumer Finance Protection Bureau (CFPB) has resources available to help you manage your finances during the pandemic.  
2. Add up all your credit card debt
If you've racked up a lot of debt, then it may be tempting to avoid looking at the total balance of how much you owe. But dealing with the situation head-on is the only way you're going to be able to manage it. 
Take an afternoon, sit down, and make a list of all your credit card debt. I recommend creating a spreadsheet, and including the following information:
Total balance

Interest rate

Minimum payment

Credit card limit
Once you've gathered this information, you can come up with a plan for how to tackle your debt. 
3. Decide on a debt repaying strategy
Now it's time to come up with a strategy for how you're able to pay down your debt. Here are the two debt repayment strategies most financial experts recommend:
Debt snowball:

Financial expert Dave Ramsey has popularized the debt snowball method. With this method, you start by paying off the debt with the smallest balance and make minimum payments on the rest. Once that credit card is paid off, you apply that money to the next lowest balance, and so on.

Debt avalanche:

The debt avalanche is similar to the debt snowball, but it focuses on paying off the debt with the highest interest rate first. You'll save more money in interest with this method, but you may not achieve a quick win like you will with the debt snowball method. 
4. Pay what you're able
Ideally, you'll pay more than the minimum monthly payment on at least one of your credit cards. But above all else, you should focus on paying what you're able.
Your first priority should always be to meet your basic living essentials. You don't have to aggressively pay down your debt in the middle of a global pandemic. If you're struggling financially, focus on trying not to add to your current debt and making slow and steady progress wherever possible. 
5. Apply for a 0% balance transfer card
It may be a good idea to apply for a 0% balance transfer card to help you temporarily manage your debt. Balance transfer cards usually offer a temporary 0% interest rate for up to 18 months. 
This can give you a temporary break on the interest payments, so everything you're paying will go straight to principle. However, you will need excellent credit to qualify. 
6. Consider taking out a low-cost personal loan
Another option is to apply for a low-cost personal loan. You can use the loan to pay off your credit cards and then focus on making your monthly loan payments.
You are trading one debt for another, but there are advantages to choosing this strategy. Personal loans come with lower interest rates than credit cards. And you may find it easier to focus on paying off one loan as opposed to four different credit cards. 
If you're a homeowner, you can also apply for a home equity line of credit (HELOC). However, this could be a risky move because if you default on your payments, your lender could foreclose on your home.

7. Ask your credit card company for help
If you're having trouble even making the minimum payments on your credit cards, you should reach out to your credit card company for help. According to the CFPB, many credit card companies are willing to work with customers that have been affected by COVID-19. 
If you're experiencing financial hardship, your credit card company may be willing to help in one of the following ways:
Temporarily reducing your interest rate

Waiving or refunding you for fees

Lowering or deferring your minimum monthly payments  
Final Thoughts
If you've been hit hard financially due to the coronavirus pandemic, it may be tempting to forget about your credit card debt altogether. But doing so could create even more financial uncertainty down the road. 
Start taking steps to get your finances in order and begin slowly paying down your credit card debt now. That way, you can hopefully emerge from this crisis in a better financial situation than you're in today.
Contributor's opinions are their own. Always do your own due diligence before investing.
Keep Reading: