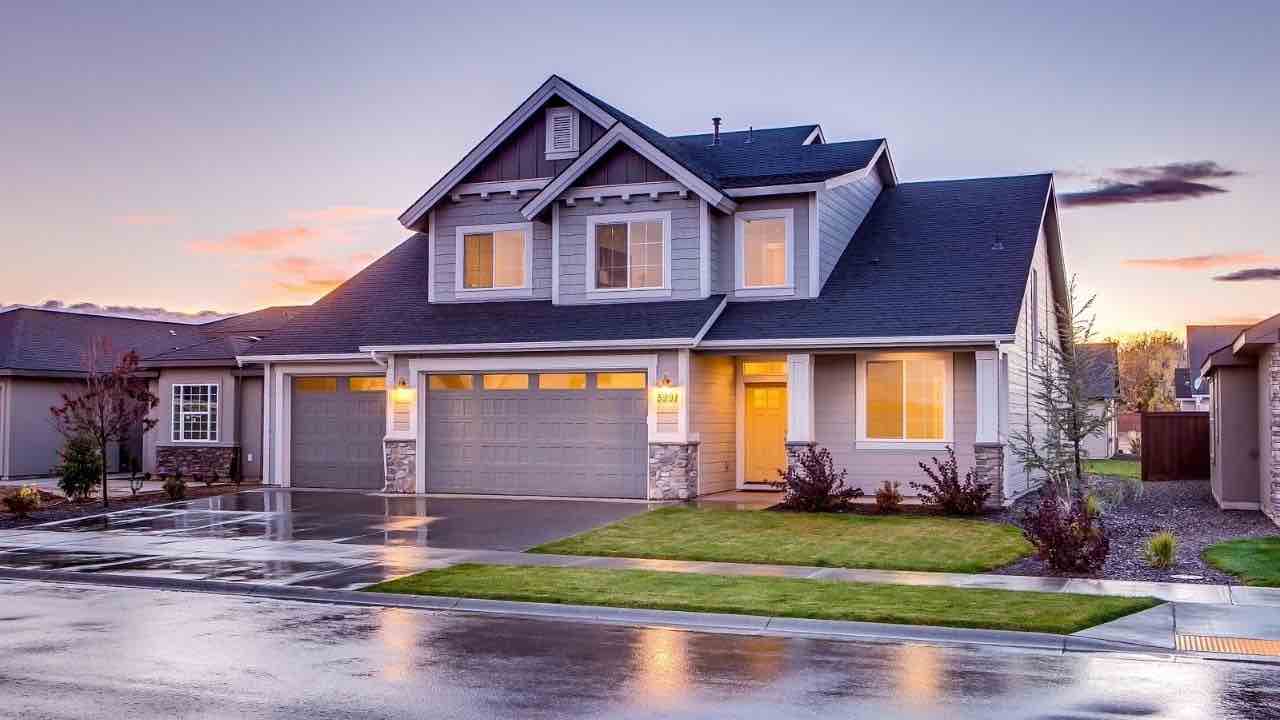 Disclaimer
We only endorse products that we truly believe in. Some of the links below may earn us some extra guac at no additional cost to you. Please pass the chips & thank you for feeding our habit.
According to data from the U.S. Bureau of Labor Statistics, "housing" is typically the biggest expense most of us have. For many families, that could be $1,000 or more every month for the next 30 years! 
Imagine what your life would be like if you no longer had a mortgage payment. You could use that money to pay off your other debts, retire early, or simply enjoy yourself in so many other ways.
But with balances of six-figures, how can the average person knock out their mortgage ahead of schedule? Here are five solid strategies that are proven to help you pay off your mortgage as quickly as possible:
1- Refinance Your Loan
When was the last time you refinanced your mortgage? A year ago? Five years? Never?
Take a look at the most recent interest rates. If they're one percent (or more) lower than what you're paying now, then it might be time to seriously consider refinancing. Crunch the numbers and see how much your payment could be lowered. I've done this twice in the past 10 years and each time it knocked $100 off my monthly payment!
Especially if you've got a funky loan that has a variable interest rate or is for interest only, you'll want to refinance out of those. Fixed-rate loans are usually the best because you'll never be surprised how much you owe every month.
Don't forget – refinancing can also be a good time to think about switching things up from a 30 year to a 15-year term. Generally, with a 15-year mortgage, you'll not only pay your loan off faster, but you'll end up saving tens (or even hundreds) of thousands of dollars in interest over the life of the loan. It's definitely something you'll want to think about.
2- Pay Extra on the Principal Every Month
There's no easier way to pay off your mortgage quickly than to simply send in more money every month on top of your regular mortgage payment. Even something as small as an extra $100 can be a big help. 
Don't think so? Go to any free online mortgage calculator and you'll see what I mean. By sending in an extra $100 per month, you could erase 5 years off your mortgage payment schedule – just like that!
Source: Bankrate
Why does this work? Because you have to pay your mortgage until the principal part (your house) is paid back. 
Due to the way banks split up your monthly payment (which is called your amortization schedule), you start out paying way more in interest than principal. Effectively, the deck is stacked against you because the bank gets its interest payments upfront.
This is why making extra principal payments is helpful. By paying more of the principal down every month, you're paying off the balance ahead of schedule. And once it's completely paid back, the remainder of the mortgage (including the interest payments) will no longer apply.
3- Switch to Bi-Weekly Payments
Does coming up with an extra $50 or $100 per month to send in with your mortgage payment sound like a struggle? I get it – sometimes money is tight. So, here's another strategy to consider.
Many mortgage lenders will let you switch to something called "bi-weekly payments". Instead of paying your loan once a month, you'd pay it ever two weeks.
How is that helpful? Consider what the payment schedule would look like. Since there are 52 weeks in a year, that would work out to 26 payments which is the same thing as 13 monthly payments. Basically, this is just a clever way to make one extra payment per year.
This can have some positive advantages for you as well. According to US News, you could shave four to six years off of a typical 30-year loan and one to three years off of a 15-year loan. 
4- Make a Lump Sum Payment
If you're about to receive a decent chunk of money and you don't know what to do with it, putting it towards your mortgage principal would be a very smart move.
Just like with the extra monthly principal payments, a one-time lump sum payment can significantly erase years of payments and thousands of dollars in interest off your mortgage timeline. For example, let's say you're expecting a $5,000 federal tax refund. Putting that money towards your mortgage will easily knock approximately one year off your table.
If you've got a significant windfall coming your way (such as an inheritance or settlement), then higher sums will surely erase more years. Or if you prefer, you can even ask your mortgage lender to recast your loan. This is where they will recalculate your mortgage payments so you will generally pay a lesser amount but for the same amount of time.
5- Reallocate Your Other Debt Payments
If you've been diligently working down your other debts (auto loan, student loan, credit cards, etc.), don't stop just because these loans are paid off. Instead, take the money you were putting towards these payments every month and reapply them to your mortgage principal.
This is known in the personal finance community as the debt snowball method. It's where you pay off your loans with the smallest balance first (not the one with the smallest interest rate), and then next apply that money in your budget to your debt with the second smallest balance.
Every time you repeat this cycle, it just means more and more money will go towards the next smallest debt (like a snowball). For most people, since their mortgage is likely their biggest debt, they can build up a ton of extra money in their budget to put towards it if they stay disciplined to this strategy.
There have been a lot of incredible success stories of people using the debt snowball method to their advantage. For example, when Janet Alvarez, now executive editor of the site Wise Bread, graduated from business school, she was $150,000 in debt. But using the debt snowball method and other tactics she was able to claw her way out in just 6 years.
The reason this process works so well is because it forces you to always partition the money in your budget towards paying off your debts. And by keeping this money tied to just this cause, it will effectively take the emotion out of paying them off and help you automatically eliminate your debts as quickly as possible.
Final Thoughts
Your home isn't just your castle. It's also one of your biggest assets. So do your finances a favor and start treating it like one.
It doesn't matter if your goal is to retire early, eliminate years of interest, free up some cash flow, or just not have to owe the bank anymore. Start working on as many of these tricks as you can handle to pay down your principal. With each one that you exercise, you'll be glad that did as you get that much closer to paying off your mortgage in full.
Contributor's opinions are their own. Always do your own due diligence before investing.
Keep Reading: