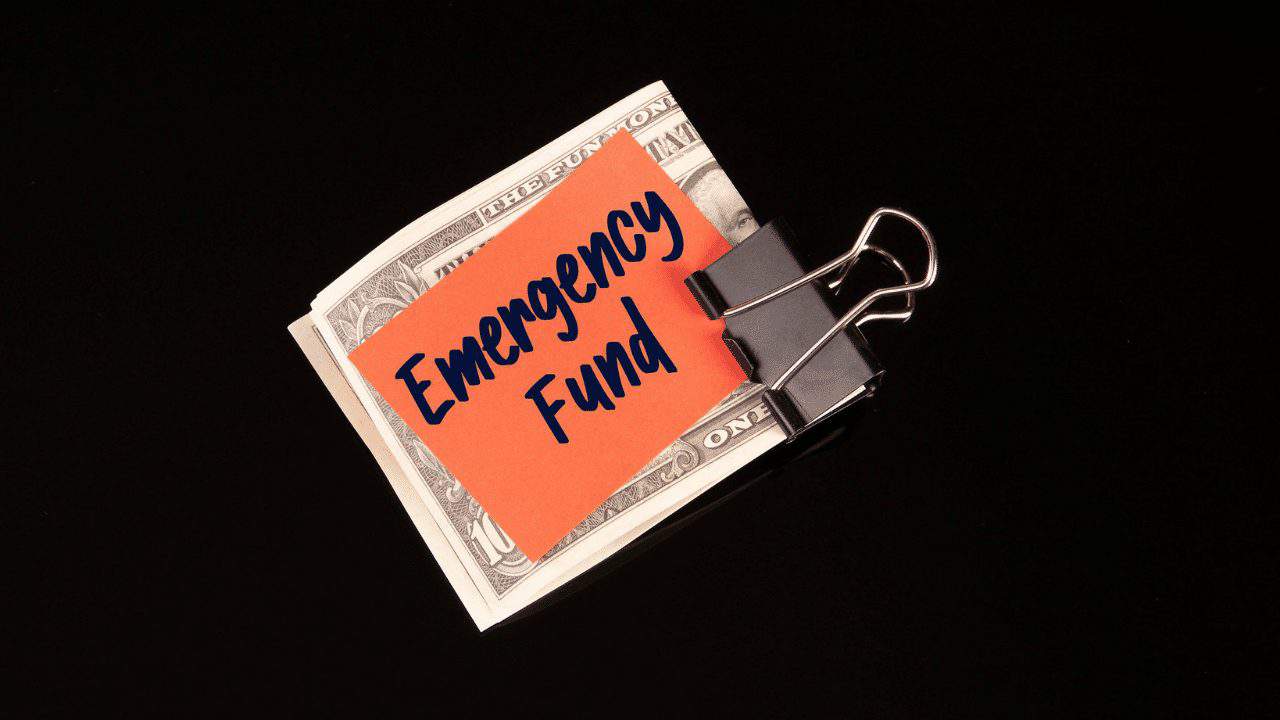 Disclaimer
We only endorse products that we truly believe in. Some of the links below may earn us some extra guac at no additional cost to you. Please pass the chips & thank you for feeding our habit.
Having an emergency fund can be the difference between a blip on the radar and a complete financial meltdown. Unexpected situations and emergencies simply cannot be avoided – c'est la vie! But an emergency fund will definitely cushion the blow and give you space to think rationally instead of panic.
An emergency fund is a savings account specifically saved to cover unexpected expenses that happen in life – maybe your water heater goes out, or you have a flat tire. Regardless of the reason – this fund is precisely the portion of your savings to cover these.
The first step towards financial health is creating an emergency fund.
What Is An Emergency Fund?
An emergency fund is money set aside in case of, you guessed it, an emergency.
You are not to touch this money unless it's an emergency. And no, Bloomingdales having a huge door buster's sale is not an emergency. Sorry.
So What Is An Emergency?
The emergency fund is meant to be used for unexpected expenses only.
Things like a trip to the emergency room that your insurance won't cover or an unexpected car repair are good reasons to dip into your emergency fund.
Also, it's good to have an emergency fund in case you lose your job or your business. Even if you find a new job relatively quickly, having no income at all can be a huge burden.
What Is Not An Emergency?
OMG did you hear about the new shoes that Nike just released? They're so cool and they're only available for a limited time!
Yeah, that's not an emergency. In no way is your wellbeing or livelihood is affected if you don't get those shoes.
The holidays can be an expensive time of year. Wouldn't it be great to dip into that emergency fund for some extra gifts? No.
That's not an emergency either. Holidays come at the same time every year.
This also goes for your property taxes, your water bill, and your regular car maintenance.
These kinds of expenses should be already accounted for in your budget.
How To Start An Emergency Fund
Did you know that 61% of Americans do not have the funds to cover a $1,000 emergency? Are you one of them?
Let's change that today and start an emergency fund. Like with any goal, building an emergency fund can be broken down into smaller steps so it's not overwhelming.
If you had to eat an elephant, how would you do it? One bite at a time – right? The same applies here.
1. Save The First $1,000 ASAP
There are essentially three ways to build an emergency fund:
make more money

spend less money

or do both.
You can make extra money in a variety of different ways.
Pick up a side hustle: drive for Uber, rent your place on Airbnb for a few weekends, get a part-time retail or bartending gig. There's an endless pool of possibilities!
Or if you're bolder, you can start a business or start investing.
If you already work as many hours as you can, then you'll have to cut back on spending. 
We all know what the usual suspects are when it comes to overspending; food and fun.
The average American spends 10% – 15% of their income in restaurants.
So cutting back things like going out to dinner and meeting friends for drinks will help you reach your first $1,000 quickly.
Cutting small expenses can add up too.
For example, stop buying snacks and drinks when you get gas, don't buy coffee on your way to work every morning, and bring your lunch rather than buying it.
2. Save The Rest Of Your Emergency Fund
The reason the first $1,000 is the hardest is because you might not be used to working more and/or spending less.
But once you get started, you see that it's not so bad. In fact, research shows that it takes 90 days to build a habit.
Are you watching TV and playing video games in your free time? Side hustling is better for your wallet and your state of mind. It gets you out of the house and into the world.
And living like you're in an emergency situation when you aren't will prove to you that you can do it. If you did lose your job, you already know that you can live on less.
What you want to remember is, just because you have money in your bank account doesn't mean you have to spend it! Living below your means is essential to building a strong emergency fund.
We have a comprehensive guide on how to save money that can help you reach your goal faster.
How Much Should An Emergency Fund Be
Your emergency fund should be big enough to cover six months of essential expenses.
We know, take a deep breath. It sounds like a lot.
But note the word "essential."
In a financial emergency, you can eliminate expenses like gym memberships, Netflix subscriptions, and eating out. We're actually talking six months' worth of essential expenses like housing, utilities, food, and car payments.
Why SO much?
The average cost of an ER visit without insurance or before the insurance will kick in varies between $150 and $3,000. If you require surgery, that number can go into five or even six figures.
Similarly, the average car repair bill is between $500-600.
Some financial experts only recommend saving for three months of expenses so why are we telling you six?
Because it could take months to find a new job if you lost your current one. And it's always better to be over-prepared than under-prepared for whatever life throws at you.
If you're living paycheck to paycheck, any of these emergencies could put you in debt for months or even years. That's why six months is the platinum standard for an emergency fund.
Where To Keep Your Emergency Savings Fund
Your emergency fund needs to be somewhere that is both safe and immediately accessible. It won't be safely stuffed under the proverbial mattress so don't even think about it.
This is when your bank account becomes very useful. Create a separate account for your emergency fund.
It's important to have a separate account because, remember, your emergency fund is money that you do not touch unless it is an emergency.
If you've been reading our other articles and watching our videos on YouTube, you might be a bit confused because you're losing value in the bank due to inflation.
While that is true, ease of access is more important than the growth of your emergency fund.
Preparing For An Emergency With A Savings Fund – Final Thoughts
Building an emergency fund takes time and sacrifice, but anything worthwhile does.
An emergency fund is a solid foundation beneath all of your personal finance goals.
Once you've done it, you'll understand that the peace of mind it gives you makes that sacrifice worth it.
| Platform | Promotions | Link |
| --- | --- | --- |
| | Get a cash bonus of $30-$500  | Sign Up |
| | Get one free stock priced up to $225  | Sign Up |
| | Get up to $1,000 after funding a new account | Sign Up |
| | Get a free slice of stock worth up to $300 | Sign Up |
*FDIC Insured. Conditions Apply.