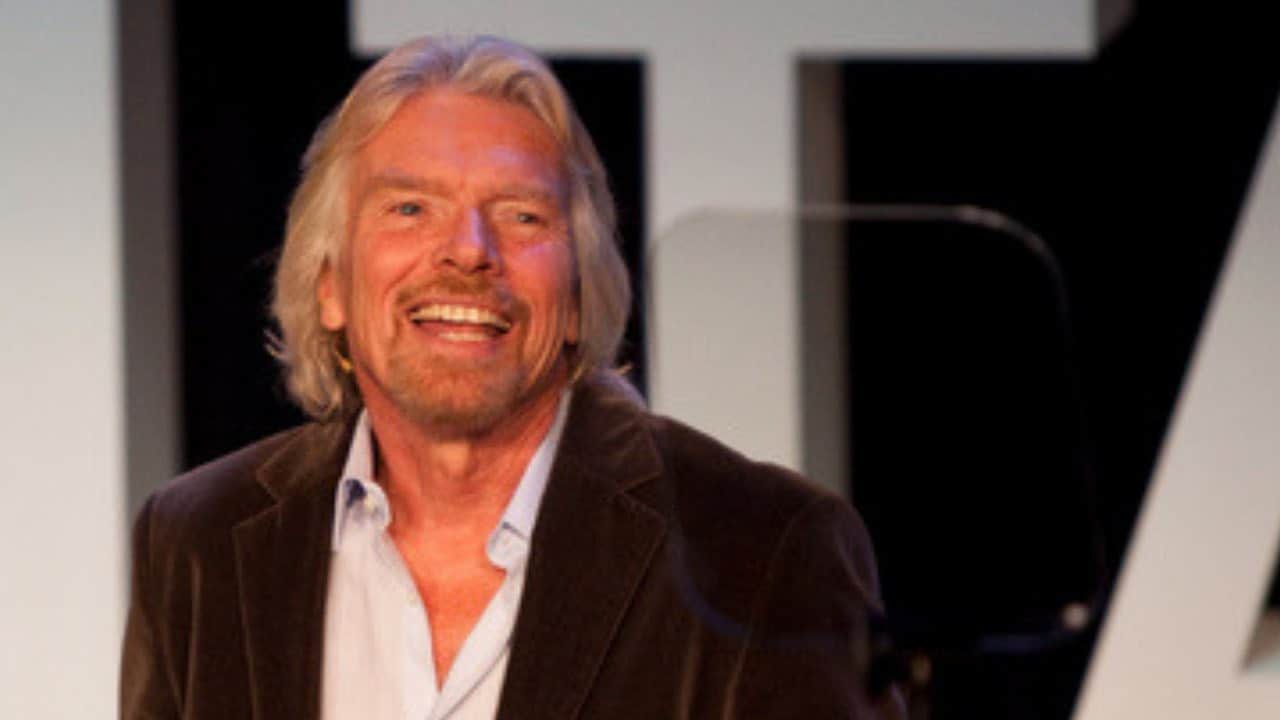 Disclaimer
We only endorse products that we truly believe in. Some of the links below may earn us some extra guac at no additional cost to you. Please pass the chips & thank you for feeding our habit.
No matter how ambitious, driven, or disciplined you are, we all have days when we need a little extra kick to get up and make it happen.
The good news is – It's never too late to become a success story.
The stories below will show you the limitless possibilities available when you work to MIH (Make it Happen).
Find out how 18 people with the odds stacked against them surprised everyone around them by achieving massive wealth.
Bookmark this article and read it again later!
Average People Who Became Millionaires by Investing
The term "average" doesn't do these millionaires justice, because there was nothing ordinary about the way they lived their lives. However, the following stories do prove that average salaries can become massive fortunes in the hands of money-conscious people.
 This is why it's not just how much money you make that matters, it's what you do with the money you make.
The secretary that turned $180 worth of Abbott stock into 7 million dollars
In 1931, a secretary by the name of Grace Groner started a new job at Abbott Labs. Three years later, she purchased 3 shares of Abbott stock at $60 each for a total $180 investment.
Groner allowed those shares to grow, and over the course of her lifetime, kept reinvesting its dividends.
By the time of her death at the age of 100, her original 3 shares had grown into more than 100,000 shares thanks to stock splits, dividend reinvestments, and appreciation.
And thanks to a disciplined approach to investing, Grace Groner turned $180 into a $7 million fortune over the course of about 75 years.
Groner left nearly all of her estate to her alma mater, Lake Forest College. This allowed its 1300 students to pursue opportunities they may never have had, like internships and study-abroad programs.
According to the Lake Forest College Spectrum Magazine, Groner was "exceptionally restrained" with her money.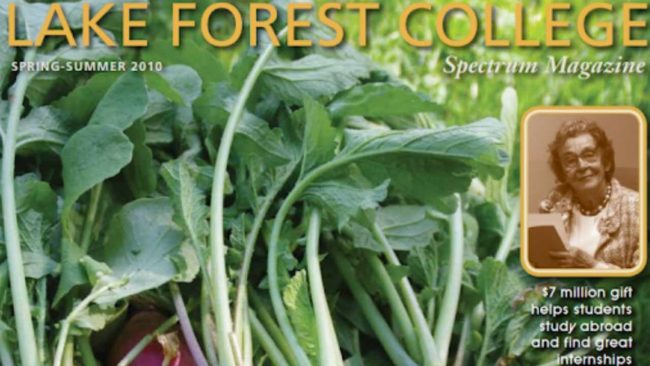 Source: Lake Forest College Spectrum Magazine, Spring/Summer edition 2010
She got her clothes at rummage sales and lived in a simple one-bedroom cottage. Her possessions included a few pieces of plain furniture, some mismatched dishes, and an old TV set. Rather than own a car, Grace chose to walk.
Even though Abbott stock split a number of times throughout the years, Grace never sold her shares.
The discipline of starting small and reinvesting funds over many decades was how she slowly built her multi-million dollar fortune.
The Woman Who Secretly Duplicated Her Boss's Investment Strategy — And Amassed A $9 Million Fortune
Sylvia Bloom was a secret millionaire who lived modestly and took the subway to work at all Street law firm where she was a secretary.
Responsible for managing her boss's stock investments, she carefully observed his decisions and mirrored them with smaller investments of her own.
Bloom continued working for the same law firm for 67 years, and passed away shortly afterward in 2016.
Over time, she built a fortune that was spread among 3 brokerage houses and 11 banks.
Bloom was frugal but not cheap. For example, she dressed well and even owned a fur coat. The fur coat she owned, though, was a reasonable Persian Lamb and not a top-priced Ermine.
When Sylvia passed away in 2016, she was worth 9 million dollars and left $8.2 million to charity.
Upon her passing, even her closest friends and family were shocked to learn of Bloom's fortune.
Ms. Bloom spent a lifetime reinvesting dividends instead of spending the profits from her investments. Sylvia and her husband, a firefighter, could easily have been living on Park Avenue, but instead chose to stay in a rent-controlled apartment.
The story of Sylvia Bloom is an unusual one, largely because deferred profits over a lifetime is not an easy thing to do.
Perhaps her mindset was influenced by the brand new firm she went to work for back in 1946. The law firm of Cleary, Gottleib, Steen, & Hamilton, where Grace worked for 67 years, went on to become one of the most successful law firms in the world.
The New York law firm is now well-known for advising nations who are having trouble paying their debts.
The Janitor That Proved You Don't Need A Big Paycheck To Build A $9 Million Fortune
Upon returning from serving his country during World War II, Ronald Read worked as a gas station attendant and janitor in Brattleboro, Vermont.
Read lived frugally and enjoyed investing in stocks while learning the market.
When he passed at the age of 92 in 2014, Ronald Read left $1.2 million to his local library and $4.8 million to the hospital where he ate breakfast every day; always a peanut butter english muffin and cup of coffee.
Although he never earned a big income, he invested along the way and followed the stock market closely to make the most of his portfolio.
Most importantly, Ray knew the value of slow growth and the importance of reinvesting his profits back into his portfolio. He focused on building wealth and created a full life for himself, one that wasn't dependent on flashy cars or fancy living to bring him happiness.
By the time of his death, Read earned $8 million through stock investing investments.
Entrepreneurs Who Turned "Water Into Wine"
Man Discovers Old Printing Machine in Dirty Barn and Turns it Into $25 Million-Dollar Business
New to Texas in 20017, Dru Reiss stumbled on an old printing machine in a friend's barn.
After discovering its potential by Google searching, Reiss began learning about the printing business.
Reading about how the printing industry worked, Reiss wanted to get started by using the old printing machine that he found since he always wanted to be an entrepreneur. So he started on a long journey to start a business.
In 2008, his friend Roy Salinas joined him as a partner in the business. The two went on a 3500-mile road trip across the country in a rented purple Chevy, sleeping on friend's floors along the way.
Throughout the trip, the partners got their printing business in front of as many decision-makers as possible, hoping someone would give their unknown business a chance.
The company grew quickly, and the pair eventually bought it out from the original owners.
By 2016, "Popular Ink" was earning $25 million in annual sales.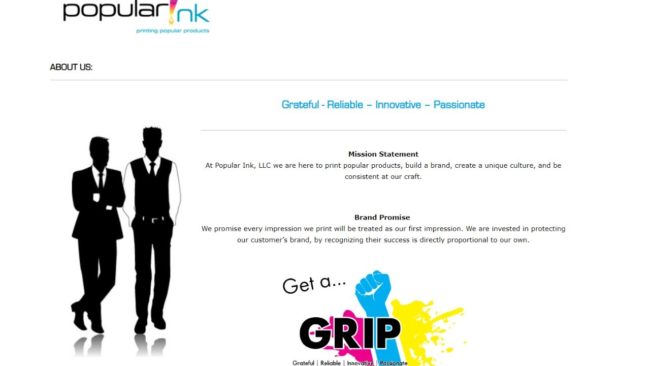 "I firmly believe that not anybody can be a millionaire. You gotta really, really want it," said Riess in a 2017 interview with CNBC, "If you believe in yourself then you might have a sliver of a chance to become a millionaire."
Bookmark this article so you can return when you need a pick-me-up!
Cease-and-Desist Letter Prompts Car Builder to Create His Own Designs
Mike Vetter had a kit-car-building hobby that he enjoyed when he wasn't flipping burgers at Burger King. He eventually learned how to replicate Fieros and Lamborghinis, and sold them as kit cars for a small profit.
Cease and desist letters eventually arrived from both the Fioro and Lamborghini companies, forcing Mike to stop replicating the cars.
However, instead of quitting, Mike use the used the opportunity as an excuse to begin creating his own designs. Today, Mike sells customized cars for between $125,000 to $500,000 apiece.
Of his success, Vetter says" "I'm living proof that every one of us can have anything that they want. You simply set a target and work towards it. It may not arrive as fast as you hoped, but if you keep working at it, it will come.""
Mike is a clear example of how you can turn problems into profits.
Determined Friends Take a Stand Against Animal Testing – And Paul Mitchell Systems is Born
 John Paul DeJoria, a 1st-generation American from Los Angeles, became an entrepreneur before his 10th birthday  by selling Christmas cards and newspapers.
But John was tired of seeing big cosmetic companies test their potentially harmful products on animals, so he used his entrepreneurial skills to make a change.
In 1980, John partnered with a friend by the name of Paul Mitchell, and the two vowed to make hair products that would never be tested on animals.
The partners took out a $700 loan to launch their hair product line and used a post office box and answering machine in place of an office.
Today, Paul Mitchell Systems is an iconic brand that has evolved into a 75-product line with over a hundred schools across the nation – and more launching internationally.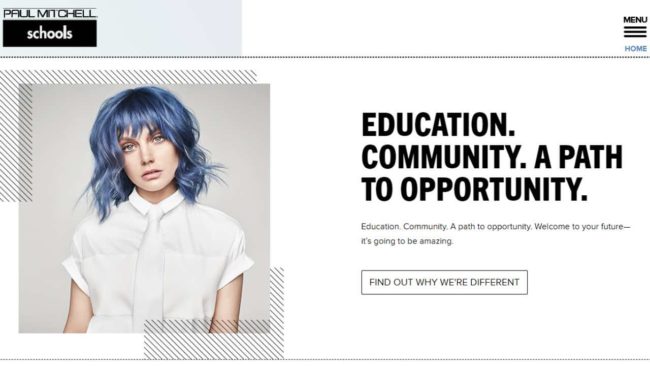 Paul Mitchell was the first professional beauty company to stand up against animal testing.
John Paul DeJoria strives to share his success with others, living by the motto 'Success unshared is failure."'
Dyslexic Kid Starts Record Company in Church Crypt and Becomes 4th Richest Citizen in U.K.
Innovator and celebrity entrepreneur Richard Branson has been called "one of today's most-loved CEOs."
Starting out, things weren't so easy for Branson. In an interview with CNN Money, the Mogul explained "I was seen as the dumbest person at school,"he said,"The idea that I could be successful didn't dawn on me."
As a kid, Branson struggled with dyslexia, which affected his performance at school. His grades suffered, but his passionate nature grew.
At 15, Branson started a magazine called "Student" because he "wanted to edit a magazine," and noticed that there were no national publications produced by students, for students.
The magazine didn't end up being a very profitable venture for him. However, he did make a bit of profit selling mail-order discount records with ads he placed in the magazine's classifieds.
Shortly afterward, Richard Branson opened his first record store, which branched into a record label shortly afterward.
Virgin Records went on to become one of the most iconic and well-loved record stores of all time.
The record company eventually grew into The Virgin Brand, which now employs over 70,000 people.
Over time, Branson created 12 different billion-dollar businesses and was named one of the most influential people in the world in 2007. As of 2017, his net worth was over $5.1 billion.
Branson's first book, Losing My Virginity, tells the story of how he built a student magazine into one of the greatest brands in history.
His most-recent book, an autobiography titled "Finding My Virginity," details the triumphs and failures of his 50 years as an entrepreneur.
New Orleans Man Creates Music Empire From Scratch
The son of musicians, Khaled Mohamed Khaled was Born in New Orleans to Palestinian immigrant parents and grew up listening to Arabic music.
Young Khaled had a passion for rap and soul music, and eventually took a job at a record store that would lay the foundation for his future music career.
Working his way up from DJing at school dances to the Miami music scene and beyond, he eventually became known as DJ Khaled.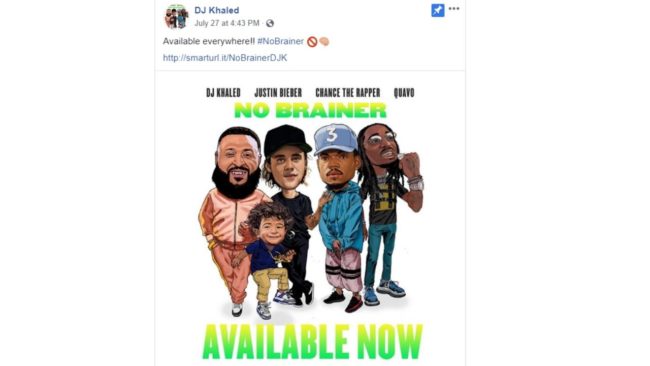 Today DJ Khaled is a music mogul — record producer, radio personality, DJ, record label executive, author, and more — worth over $20 million.
In a 2016 interview with Ellen Degeneres, Khaled warned the beloved talk show host to "Stay away from they."
"Who is "they?" she asked.
DJ Khaled responded,
"They are the person that told you – you would never have the Ellen show.
'They' is that one person in the room, when you get a raise and that one person in the corner be like "man, I hate that person.'
They are the people that don't believe in you. That say that you won't succeed.
So, you stay away from 'they.'"
The successful entrepreneur went on to say "My whole journey in life has been, like, I've always been told 'No.' And I always took them "no's" and turned them into "yes."
Immigrant Success Stories
Family Leaves Russia to Escape Jewish Persecution and Son Ends Up Richest American Immigrant of All Time
 Mike Brin, father of Sergey Brin, dreamed of becoming an astronomer, but the Communist Party forbade Jews from pursuing higher education in certain subjects, including physics.
When Mike decided to study mathematics instead, Moscow University required him to take an entrance exam in a separate room for Jews, which was notoriously referred to as the "gas chambers."
To ensure his son didn't have to endure the same persecution, the family left Russia in 1977 and by 1979 made their way to the U.S.
Young Sergey grew up and went on to College, where one day he was assigned to accompany a man named Larry Page around campus.
The pair did not get along very well at first but soon bonded over talk of data sets and how to extract information from them.
Later, what started as a discussion on search engine ranking factors soon became a research project and search engine called "Backrub."
Backrub became Googleplex, which became Googol, and eventually… Google.
As of this writing, the net worth of Russian-born Sergey Brin is $53.8 billion.
Man Leaves Budapest in 1965 at the age of 21 and Arrives in America Broke. Today, He's Worth $20.3 Billion.
Thomas Peterffy came to America in 1965, without any money and unable to speak the English.
He managed to start a career as an architectural draftsman, and eventually became a computer programmer.
Peterffy eventually went on to develop computerized equity-trading models and revolutionized the stock exchange industry by trading with a hand-held computer.
Today, Thomas is the CEO and founder of Interactive Brokers, with a net worth of $20.3 billion.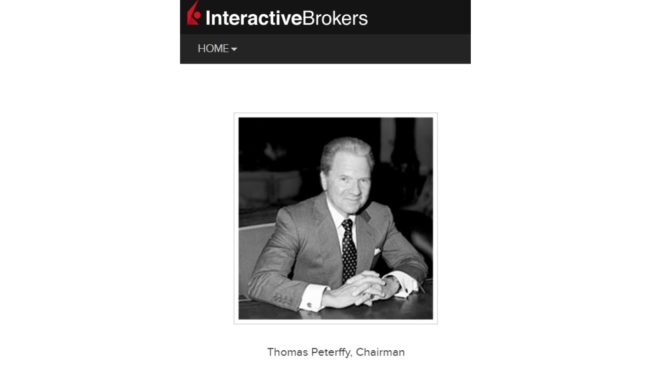 Source: InteractiveBrokers.com
From Dishwasher to Business Owner With a $3.8 Billion Net Worth
When Shahid Khan arrived in the U.S. from Pakistan, he took a job working as a dishwasher while attending college.
Shahid worked hard and completed his degree. Eventually, he went on to buy an auto parts supplier business, Flex-N-Gate, from his former employer.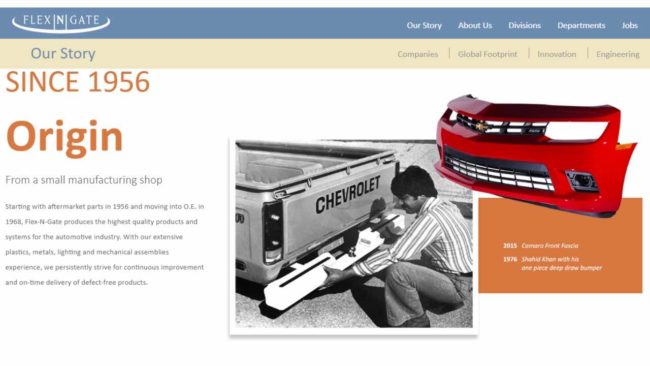 Source: flex-n-gate.com
Khan designed a one-piece truck bumper that laid the foundation for his success. His business now has 62 plants across the globe and employs 24,000 people.
Shahid Khan is currently one of the richest men in the world, with a net worth of $7 billion. Khan now also owns the NFL's Jacksonville Jaguars and the UK's Fulham football club.
Shahid is currently the richest person of Pakistani origin.
South Korean Man and Wife With No College Degrees Open a Small Clothing Store Called "Forever 21."
Do Won Chang arrived with little money in the U.S. on a Saturday and immediately began scouring the "help wanted" ads. By that Monday, he was working his first American job. – as a dishwasher at an L.A. coffeehouse.
The $3/hour wage wasn't enough to pay the bills, so Do Won took a 2nd job pumping gas and also started a small cleaning business on the side.
While working at the gas station, Chang noticed that some of the nicest cars were driven by men who worked in the garment industry. While pumping gas, he used to ask the men what they did for a living and talk to them about their success.
The men in the nice cars inspired Chang to take a job at a retail store where he learned his way around the clothing industry.
Do Won had a different mindset than most. He explains that while working at the clothing store,   "I treated it like it was my own business and the boss really liked me."
In 1984, Chang and his wife, Jin Sook, took the $11,000 they had saved up and used it to open their own business in a 900-square-foot store in L.A.
The infamous Forever 21 clothing store was opened by 2 married South Korean immigrants, who came to America with nothing, and neither of whom had much more than a high school education.
The chain has since grown into 790 stores across 48 countries, and the Changs' net worth is at the time of this writing  $3.2 billion.
Billionaires Who Started Out Poor
Single Parent on Welfare Develops an Idea and Ends Up on the Forbes Billionaire List
JK Rowling was a single mom, struggling with depression and trying to survive on welfare when she published her first book, based on her idea for a character named Harry Potter.
Jobless, Rowling wrote her first Harry Potter book from cafes with her infant daughter sleeping next to her. She sent the manuscript to book publishers, but received "loads" of rejections, one after another.
In a 2013 commencement speech at Harvard University called "The Benefits of Failure," Rowling talked of her struggle between pursuing her writing and pleasing her parents.
"I was convinced that the only thing I wanted to do, ever, was write novels."
Sadly, Rowling's parents took the view that her "overactive imagination was an amusing personal quirk that would never pay a mortgage or secure a pension."
It was a dark time in her life, but Rowling has no regrets now. Instead, she says
 "It is impossible to live without failing, unless you live so cautiously that you haven't lived at all."
Despite her early differences with her parents, Rowling is adamant about not blaming her parents. In her speech, she explains that she doesn't blame them, and says that there's an expiration date on how long you can blame your parents.
"The moment you are able to take the wheel," she says, "the responsibility lies with you."
As you probably know, Rowling's first book turned into a series, and to date Rowling has sold over 500 million copies in over 200 territories that have been translated into 80 languages and turned into 8  blockbuster films.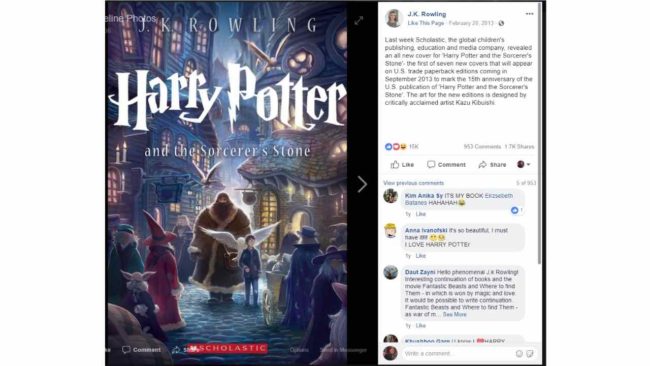 Rowling was the first author to be included on the Forbes Billionaires list, and currently has a net worth of $1 billion that continues to grow.
Kid From "Wrong Side of the Tracks" Turns Small Roasting Company into 16,000 Coffee Shops
Little Howard Schultz never imagined he'd own a coffee empire. He grew up in a blue-collar family that struggled after his dad encountered medical problems while uninsured.
"Growing up I always felt like I was living on the other side of the tracks. I knew the people on the other side had more resources, more money, happier families," said Schultz in an interview with British Tabloid The Mirror.
Howard was the first in his family to graduate college, thanks to a football scholarship.
Schultz first stumbled onto Starbucks in 1981, when it was a simple roasting company. He became the company's CEO who wanted to recreate the ambiance of true Italian Coffeehouses like the ones he had seen in Milan. By 1987, with the help of investors, Schultz purchased Starbucks, and the rest is history.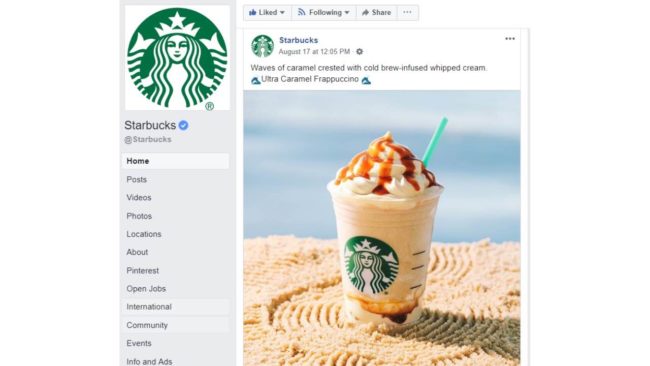 Source: Starbucks page at Facebook
When he first went to work for the coffee company,  Howard's mother was very upset.  "She started crying. She said, 'A coffee company? Are you crazy? Who's going to buy coffee?'
"But I just felt I had to follow my dreams." – Howard Schultz
The rest is history, now Starbucks is a stable in the coffee industry all around the world…
Man Who Grew up Picking Cotton with No Shoes Builds $10 Billion Oil Company
Raised by sharecroppers in Oklahoma, Harold Hamm was required to work in the cotton fields as a child. By the age of 16, he took a job at a gas station to support his family.
In his junior year of high school, Harold's family moved to Enid, Oklahoma. At the time, Enid was an oil town in the middle of an oil boom. Hamm was impressed by the "oil people," whom he described as charismatic and "bigger than life."
When it came time to write a high school thesis, Harold wrote his on the topic of petroleum oil. This allowed him a peek inside the industry, turning his interest in oil into a passion. Soon after, he began dreaming of becoming an oil explorationist.
After high school, Hamm started working in the oil fields as a tank truck driver and began learning more about the oil industry. Along the way, he adopted a cadre of mentors who taught him about wells and oils and geography.
Within a few years, young Harold found a cosigner who helped him get a loan to open his first company, Harold Hamm Trucks. He continued to learn the industry and, by the age of 25, drilled his first well.
Harold Hamm's first well wasn't a huge success, but it did pay for itself – and gave Hamm the confidence to try another. The 2nd was much more profitable, and he used the money to go to college and get an education.
Hamm's passion for oil fueled his determination to continue learning and exploring new ideas within the industry.
Eventually, Hamm went on to become the founder, chairman, and CEO of Continental Resources, a 10 billion dollar oil company.
Harold was inspired to succeed  by the people around him in his home city of Enid, OK. He remembers that one person in particular, a potter who spoke at one of his school assemblies, inspired him.
In an interview with Forbes Magazine, Hamm said of the potter, "It was clear that he did well because that was his passion, his art, and the message was that all of us could do well if we followed our passion in life."
Musicians Who found a way to MIH: Make It Happen
Young Boy Raised in Crack-Infested Brooklyn Projects Becomes One of the World's Best-Selling Musical Artists
 Shawn Corey Carter was raised by his single mother after his father left the family when he was 11.
The artist now known to the world as Jay-Z has become one of the wealthiest music artists in America, selling over 50 million albums and accepting 14 Grammy Awards.
Today, Jay-Z is considered by many to be the greatest rapper of all time.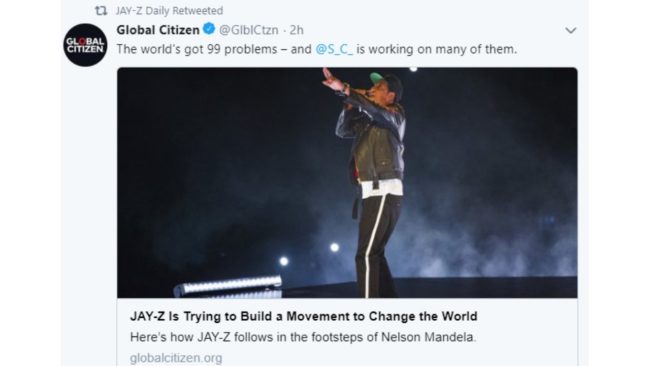 The entrepreneur didn't stop at rapping. He continued to build on his wealth and success, and now also owns a clothing line and music management/publishing company.
In an interview with Vanity Fair magazine, Jay-Z explained some of the challenges of his childhood.
"Crack was everywhere—it was inescapable. There wasn't any place you could go for isolation or a break. You go in the hallway; [there are] crackheads in the hallway. You look out in the puddles on the curbs—crack vials are littered in the side of the curbs. You could smell it in the hallways, that putrid smell; I can't explain it, but it's still in my mind when I think about it." – Jay-Z
According to Wikipedia, "Jay-Z is among the most acclaimed musicians of the 21st century, and is one of the most celebrated rappers of all-time."
Jay-Z's love for music existed from a very young age. His mother once said that he used to wake up his siblings at night as he was banging out drum patterns on the kitchen table.
Known as "Jazzy" around his neighborhood, and strongly influenced by his mentor Jaz-O, Carter took on the name "Jay-Z" as an homage to both.
Sources: https://en.wikipedia.org/wiki/Jay-Z
https://www.biography.com/people/jay-z-507696
https://www.vanityfair.com/culture/2013/10/jay-z-beyonce-blue-ivy-story
Celebrities Who Started Out Against All Odds
Woman Runs out of Money, Mom Won't Send More, so Young Actress Starts Her Career While Living in a Homeless Shelter
 Oscar winner Halle Berry moved to Chicago to be an actress in her 20's but ended up in a homeless shelter.
That didn't stop her from pursuing her dream as an actress.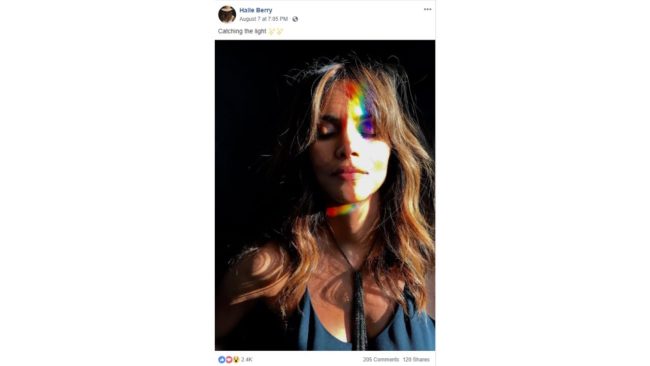 Source: Halle Berry Facebook page
By the early 2000's, Berry became one of Hollywood's highest-paid actresses. To date, she is the only black woman to have won the Academy Award for Best Actress.
After she achieved success, The Chicago Sun Herald asked Berry about her relationship with her mother.
"…I think she is happier that I haven't changed over the years, that I am still me, that I care about her and that we are the same as we always were. And I think that is what makes her most proud"
Comedian Becomes Homeless After Gigs Fall Through, Lives in Car for 3 Years
 After quitting his job at a factory to pursue his dreams of becoming a comedian, Steve quickly realized that success wasn't going to come easy. Comedy gigs were not coming fast enough and Steve ran out of money…
Harvey spent the next 3 years of his life washing up in hotel bathrooms and gas stations while living out of his car. He even used an Igloocooler in the back seat of his car as a makeshift refrigerator.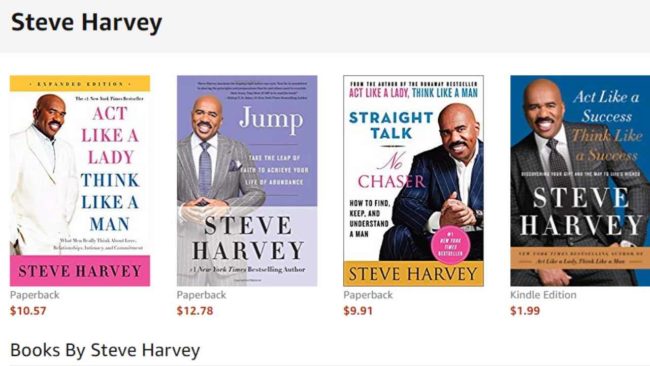 Source: Amazon.com
Then one day he got a call to appear on "Showtime at the Apollo," and things began to take a turn.
Today, Steve Harvey hosts his own talk show and has a net worth of about $140 million. Along the way he's worked as a comedian, actor, producer, and author.
Of his rocky beginnings, Harvey says
"Failure is a great teacher, and I think when you make mistakes and you recover from them and you treat them as valuable learning experiences, then you've got something to share." – Steve Harvey
The Common Thread in Success Stories
The fascinating thing about success stories is the intersection at which so many of them connect.
While all of these success stories offer great inspiration, they're more than just a feel-good kickstart for hopeful investors and entrepreneurs.
Find the common thread between them, and you'll discover a bit of genius advice for making it happen.
People who get wealthy through investingtend to place high emphasis on delayed gratification. The patience to let their profits grow over time and ability to hold out for something bigger is is often their key to great wealth.
Successful entrepreneurshave a hunger for learning and are brave enough to try new things, even when they might fail. Since the road to success is always a bumpy one, successful entrepreneurs also possess the patience to continue trying again after failing – often more than once.
If a hunger for learning+ the confidence to take riskswere a highway that crossed another by the name of patience, these would form the intersection where success thrives.
water intIn 100% of our success stories, wealth and success arrived only after an investor or entrepreneur did something to make it happen.
More Rags To Riches Stories
Who doesn't love the story of a poor man who became rich? Not only is it inspiring for those that are still chasing fortune and success, but it also shows that it doesn't matter where you came from, but where you're going and where you end up that leaves a lasting impression. While some people were born on third-base and celebrate when they walk across home plate, the winners on our list started with meager beginnings and made the most of themselves and their opportunities on the way to success.
More Rags To Riches Stories: #1. Mark Cuban
You'd hardly confuse Mark Cuban, the billionaire owner of the Dallas Mavericks basketball team, for someone that didn't get everything they wanted out of life. But did you know that Cuban started out as a garbage bag salesman that sustained himself on condiment sandwiches in his early years?
Even in college, various side jobs kept the bills paid, but success with a computer consulting firm helped him earn his first million. With that, he doubled down and created a web broadcasting empire that added another comma to his net worth, which allowed him to purchase a majority stake in the Mavericks by the year 2000. Today, it's estimated that Cuban is worth about $4.4 billion.
More Rags To Riches Stories: #2. Joy Gendusa
While she may not be a household name, Joy Gendusa revolutionized direct mailings in a post-digital world. With her company, PostcardMania, she turned a fledgling direct mailing business into a wildly successful, multimillion-dollar a year business. Today, under her stewardship, the company makes more than $50 million a year. 
But it wasn't all smooth sailing for Joy. Her inspiring story starts with working long, hard hours for not much money as a graphic designer. Without much appreciation for her work and clients that didn't respect the value she brought, she flipped the script and created her own company — a company that stands in testament today to the value of hard work and the adept execution of a great idea, even if others think it may not work.
More Rags To Riches Stories: #3. Elon Musk
Today, Elon Musk is the richest person in the world with a net worth of almost $200 billion. But this rags to riches story didn't start with a multimillionaire scheming how to make more money. In fact, Musk wasn't born into money. He was born in South Africa and is the oldest of three kids. His father was an engineer and his mom was a nutritionist. After the divorce of his parents, Musk lived with his father and then started private school where he was bullied for years.
But he had an aptitude for technology and  turned that interest into a programming hobby. One of his early projects was a Space Invaders-style game that he sold to PC and Office Technology magazine for just $500. He ended up studying at the University of Pennsylvania and earned a physics degree as well as an economics degree from the Wharton School. After creating various companies in California, he turned an ownership position with PayPal into a $1.5 billion payout, which he would use to fund Tesla, now the most successful electric car company in the world.
Musk has also established other companies such as SolarCity, SpaceX, The Boring Company, OpenAI and Neuralink. His companies are currently disrupting the automotive, aerospace, telecommunications, energy, transportation, infrastructure/tunneling, AI and healthcare industries, and Musk continually brings his unique style to all sorts of fun and interesting projects.
Want to learn how you can start or grow your own business using the internet, read our free eBook when you sign up for our entrepreneurship and business newsletter.