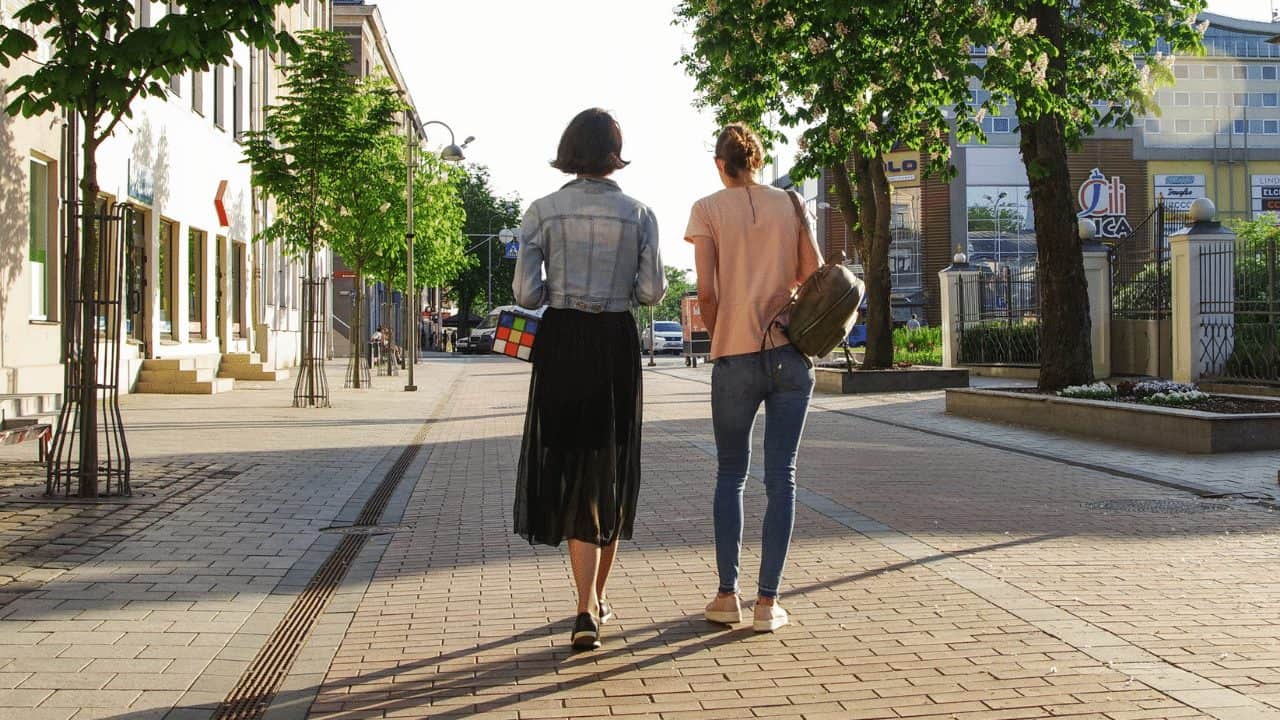 Disclaimer
We only endorse products that we truly believe in. Some of the links below may earn us some extra guac at no additional cost to you. Please pass the chips & thank you for feeding our habit.
Whether you've just started thinking about investing or are ready to buy your first property, these real estate investing tips will help guide you along the way with resources and advice to help you become successful.
Think you need to wait until you're wealthy to get started investing in real estate?
We don't think so! On the contrary, investing today will help you reap high returns in the future. That said, just like other investment types, in real estate the trick is to choose the right investment vehicles. It should generate adequate returns to compensate for the costs of owning and maintaining the real estate, taxes paid, and of course the risk it poses.
So, there are many factors to consider when choosing the right real estate investing option and it's easy to be overwhelmed. But don't worry, we're here to help!. In this article, we help you get started investing with real estate investing tips to guide your learning and early investing without going into debt.
In this article, we help you get started investing with tips to guide your learning and early investing without going into debt. 
We also share tips on buying your first property to help boost your chances of success from the start.
Start investing in real estate today! Open an account on Fundrise
1. Move from Motivation to Education
When you're first getting ready to invest in real estate as a beginner, it's great to get motivation and tips from other real estate investors and financial advisors on YouTube.
If you want to make the leap from fan to actual investor, though, you'll want to take some time to learn more about real estate investing so that you're fully prepared before you spend your hard-earned money.
You can learn more by taking real estate investing courses and joining forums with other real estate investors.
LinkedIn courses and groups are another excellent source of education for real estate investors.
Experience is also a critical part of real estate education, but you can't get it in a course or in forums. You need to jump in and start learning how things work first-hand to build your confidence and make better-informed decisions.
One way to gain experience before you begin purchasing your own buildings is to invest in a real estate portfolio.
Joining a service such as Fundrise will allow you to invest in a portfolio of real estate funds. 
On Fundrise, you become part owner of dozens of properties and watch your investments grow as you learn your way around the world of real estate investing.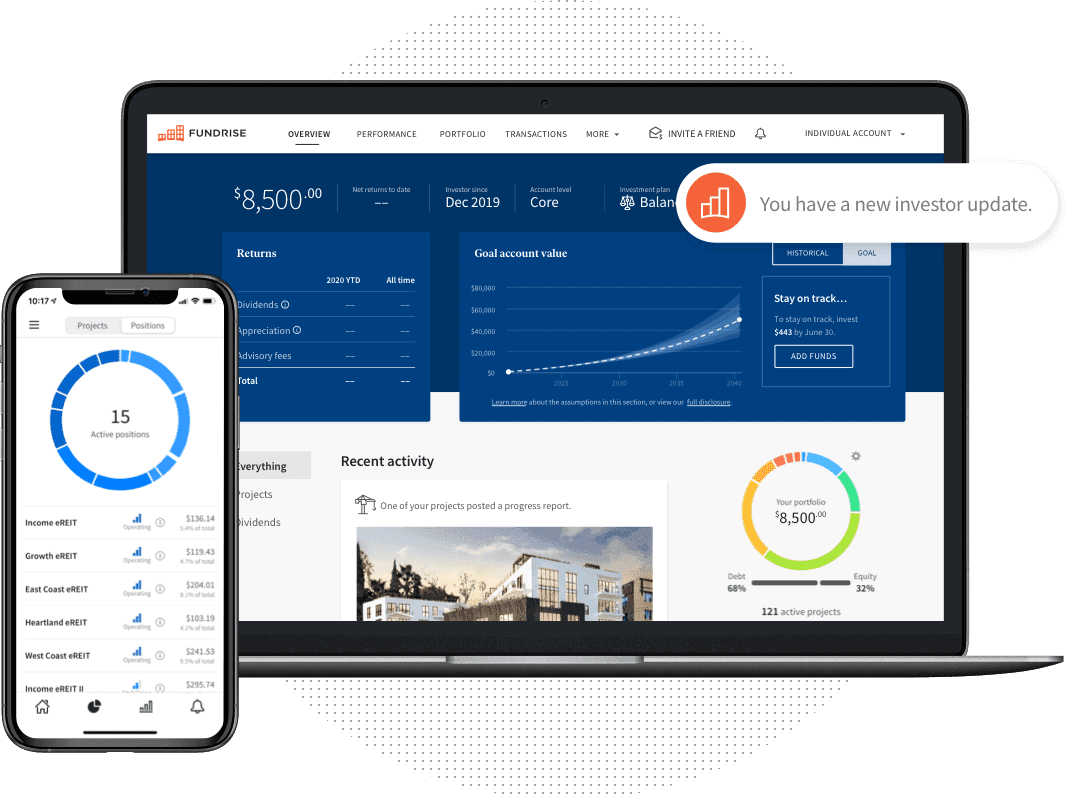 Fundrise allows you to get started or as little as $500, and you get paid dividends quarterly when your investments grow.
Start investing in real estate today. Join Fundrise now
Before you invest in your first property, educate yourself as much as you can with the help of real estate investing tips. Also consider buying into a real estate portfolio fund to get a bit of experience first.
2. Develop Your Soft Skills
Unlike other types of investments, real estate requires several non-technical, people-related skills — often referred to as "soft skills."
As an investor, you'll work with realtors, contractors, and tenants to purchase, prepare, manage, and rent out your properties. 
Every person you work with has the potential to improve your profits, if you understand how to communicate with them.
Some of the best skills you can develop to become a successful real estate investor include:
Negotiating

Communications

Team leadership
Most communication skills aren't developed by reading articles or watching videos. 
You need to be in the presence of many different types of people frequently and constantly network with people who are better communicators than yourself.
You can, however, learn some of the skills online. 
For example, hostage negotiator Chris Voss offers an excellent class on negotiating.
Published on the Master Class platform, Voss's course teaches solid negotiating skills that can be applied to real estate investing.
Skillshare online learning community offers nearly one thousand classes to help improve your leadership skills and more than a thousand communications-related courses.
To excel at real estate investing, develop soft skills such as communications, negotiations, and leadership.
3. Develop Solid Money Management Skills
Just because you have a lot of money doesn't mean you're not broke (or about to be).
Likewise, just because you don't make a lot of money doesn't mean you can't build wealth.
Your success in real estate investing may be very similar. The better you are at managing your money, the more wealth you'll build.
As an investor, you'll manage several sets of money:
Your personal finances

Purchase of real estate investment properties

Payroll for employees or contractor payments

Repayment of loans

Income from tenants

Other expenses taxes, licensing, and marketing
Before you invest in real estate, you should get your own finances in order with a couple basic steps:
Pay off your high-interest debt such as loans and credit cards. High-interest debt eats through your money faster than investments can earn it, so you need to wipe it out before you get started with real estate.
Our real estate investing tip for small scale investments such as, in a portfolio fund on Fundrise is: make sure you have a minimum emergency savings fund of at least $2000 in the bank. As you're investing, continue funding your emergency fund until it grows to cover 6 months of living expenses.
Our real estate investing tips for purchasing property is: Make sure you have a fully-funded personal emergency savings account equaling 6 months of living expenses before you buy.
You can learn more about money management and emergency funds right here on Minority Mindset. 
Start with our Personal Finance Checklist – A Guide to Financial Health, which explains how to allocate your earnings for wealth-building. It contains links to more money management articles on the site, and will give you a solid understanding of money management basics.
You'll manage several financial projects as a real estate investor. Learning how to manage money will help you profit as a real estate investor and build long-term wealth for your future.
4. Get to Know Real Estate Tax Laws
As a real estate investor, tax laws are your friend.
U.S. Tax codes include several big breaks for real estate investors.
For starters, U.S. tax laws allow you to reinvest your profits without having to pay taxes on the initial earnings (1031 Exchange).
When you earn passive income from larger properties, you get tax breaks on that income.
If you familiarize yourself with the real estate investing tax laws, you can legitimately use them to your advantage to create more wealth than you can with other types of investments or careers.
5. Get Acquainted with Real Estate Concepts
One of the most important real estate investing tips for beginners is getting familiar with all or at least some of the most crucial real estate concepts. Here we explain a couple of the most important ones for your quick reference.
Appreciation
Like other types of investment sectors, the overall real estate market also never remains constant. It fluctuates and with it, the value of properties change too. So tracking the real estate market when purchasing or selling property is essential so you can maximize your gains and minimize losses. However, remember that over the long-term typically a property appreciates in value. So one of the best real estate investing tips you'll ever get is to invest for the long term!
Another factor that drives a property's appreciation is its locality. For instance, has a certain area become busier or has it attracted more types of businesses? In case of residential property the attractiveness of the neighborhood, safety, availability of schools and malls nearby are some attributes that can drive up its valuation. That said, there is no hard and fast rule when it comes to the real estate market as it can be quite unpredictable. Remember it's also dependent on the state of the overall economy.
Incoming Cash Flow
Naturally, your goal when buying real estate is to derive maximum returns from it. Just like you would earn dividends on a piece of stock, ideally speaking your real estate investment should generate positive cash flows in the form of rent. Many commercial as well as residential properties such as houses, apartments, offices, commercial complexes, storage units, retail spaces, and many others provide monthly passive income for you..
Your expected cash flow income should naturally be greater than the outflows or expenses you incur in the form of maintenance, property taxes, repair and renovation, mortgage costs, and others. When calculating expected cash inflows, be sure to take into consideration not only the rent it generates but also its appreciation in value over time and tax benefits.
6. Network with Realtors
Real estate investors rely on realtors to help them find the best investment properties.
This real estate investing tip is along the same lines as our previous one related to developing good communication skills. Great communication skills will help you not only negotiate when buying a property, but to also network with realtors. In turn developing relationships with realtors can help you get some of the best deals before they're even advertised publicly. These deals can sometimes save you tens of thousands of dollars and help you earn much higher profits.
Networking with realtors in-person and online can help you develop those kind of relationships over time. Relationships take time to build, but if you start networking with realtors when you're young, you can build a solid circle of support over time.
You can network with realtors at industry events, workshops, seminars, and even in social media groups.
Realtors can help you find the best investment properties. If you build strong relationships with them, it will pay off for you in the long run.
7. Build a Team of Contractors You Trust
This real estate investing tip is often missed by beginner investors, but it's quite valuable nonetheless. Contractors and handymen are essential to help you keep up with repairs and improvements to your properties.
A reliable contractor can be hard to find, though. 
If you hire someone that doesn't show up, it can delay your ability to put tenants into your properties — causing you a great deal of stress plus lost income.
If you hire a contractor that does shoddy work, it can put you and  your tenants at risk years after he's gone and you can barely remember his name.
Ask for references when you're looking for contractors, and when you find people who are trustworthy and do quality work, do what you need to do to keep them on your team.
Developing relationships with reliable contractors can be the difference between your property earning a profit or sitting empty for months on end. 
Build a team of contractors you trust, and you're more likely to enjoy a steady stream of passive income from your real estate investments.
7. Don't Go Deeply Into Debt on Your First Property
When you purchase your first investment property, chances are you'll pay for it in cash or with a combination of cash and loan. Or, perhaps you'll find investors to help you fund your first project.
Many "get rich quick" real estate investing programs encourage you to take huge risks by borrowing all the money for your first property.
The problem with going deeply in debt is that there's a big learning curve when it comes to real estate, and like anything else, some of your best learning will come from the mistakes you make along the way.
Making a mistake with your own money is bad enough, but experiencing a failure that leaves you hundreds of thousands of dollars in debt can be life-altering. 
Instead, work toward paying for your first property in cash, and consider investing in a real estate portfolio funds as you save for your first building. 
Portfolio funds are a low-cost way to invest in real estate that allows you to learn the market and even collect dividends along the way.
If saving cash for your first property seems daunting, consider how you might earn the extra money through a side hustle or save it by reducing your cost of living for a short time.
As we learned in 2020, economies are not always predictable, and any type of investment carries a certain amount of risk. So here's one of the most important real estate investing tips for any beginner:be careful not to risk money that you can't afford to lose, and try to avoid going deep into debt when investing in real estate.
9. Get to Know the Neighborhood Before You Buy
Before you purchase any property, get to know the city and neighborhood well.
A fundamental real estate investment tip for beginners is: Learn as much as you can about the property's local market, so you can avoid making big mistakes that can cost you a fortune.
For starters, know where the planes, trains, and sewage plants are located. 
Trying to rent apartments in neighborhoods with intrusive noise or smells usually means you have to significantly reduce the rent, if you can fill the apartments at all. 
At best, you may get short-term tenants who are saving to afford a better place to live. At worst, your units could sit empty for long periods of time — and you'll have a hard time selling the property later on.
Understanding crime rates within the neighborhood is also critical, because high crime rates mean apartments can be difficult to fill.
Other things to watch out for include:
Declining property values

High vacancy rates

Neighborhoods prone to riots or protests
Understanding the local market also helps you spot the traits that make for a highly-desirable place to live.
Walks scores can be a major selling point that helps fill rental units, often with long-term renters.
For example, some neighborhoods in Laguna Beach, CA have a 96 walk score because tenants can walk to downtown or the main beach in under one minute.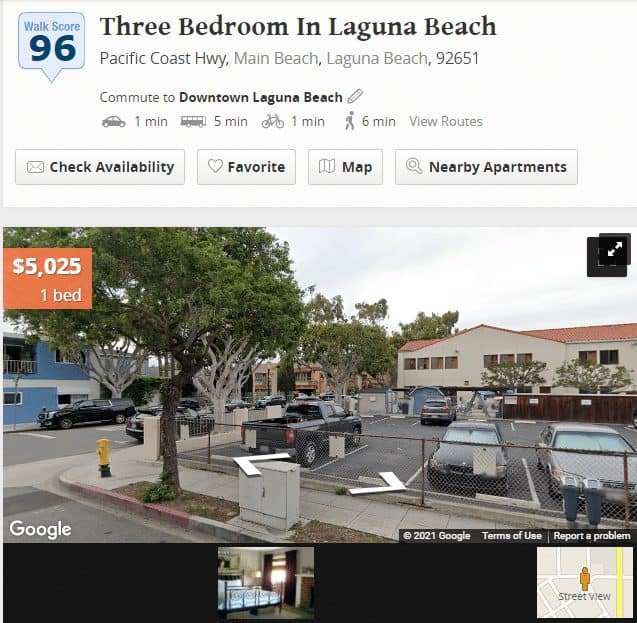 A good walk score doesn't guarantee a good property, but it can often tip you off to some of the most desirable neighborhoods in the area.
The more you get to know the local market, the better decisions you'll make when it comes to investment properties. 
In the end, your expertise of the area can play a large part in your success as a real estate investor.
10. Estimate Your Costs and Expenses Carefully Before purchasing
Snagging a great deal on a property means understanding the full list of expenses before you make the purchase.
Before you buy, create a budget that includes short and long-term expenses. Some (but not all) of the expenses include:
Closing costs

Legal fees

Property taxes

Insurance

Maintenance and repair costs
Many experts recommend a maintenance budget of anywhere between 10 to 15 percent of the annual property rent.
Budget liberally, since your tenants can't wait for basics such as water and heat. When things break down, you'll need to replace them immediately if you hope to keep your tenants and their income.
11. Hire a Property Manager
Since the point of real estate investing is to earn a passive income, you want to do everything you can to ensure that the property is well-cared for without taking up too much of your time.
The best way to do this is by hiring a property manager who can field calls from tenants, manage repairs and emergencies, and help to fill vacancies when needed.
Paying a property manager (or discounting their rent as payment) to manage the tasks involved in running a rental property will save you a great deal of time and headache. 
Hiring a reliable property manager is essential to ensuring that you can continue to focus on your own life and goals without investing hours into what should be passive income.
Start investing in real estate today. Fundrise makes it simple and affordable. Try Fundrise now!
Don't Wait until you're Rich to Begin Investing in Real Estate
Real estate investing is a long-term activity, although you don't have to wait a long time to begin enjoying a passive income.
The most time-consuming part of real estate investing is saving the money to purchase your first property. 
Even if saving will take you a couple years, you don't have to wait to begin investing. 
You can gain experience and passive income, on a smaller scale, by investing in real estate portfolio funds.
Fundrise allows you to begin investing in real estate in minutes, for under $500. 
While you're saving for your first purchase and getting some experience and profits by investing in portfolio funds, you can start learning more and acquiring new skills, whether it is real estate property concepts, money management, communication and negotiation skills, or tax codes, as explained in our aforementioned real estate investing tips.
Don't wait to get started building wealth through real estate. Sign up for Fundrise today, and start benefiting from all that real estate investing has to offer!
Keep Reading: