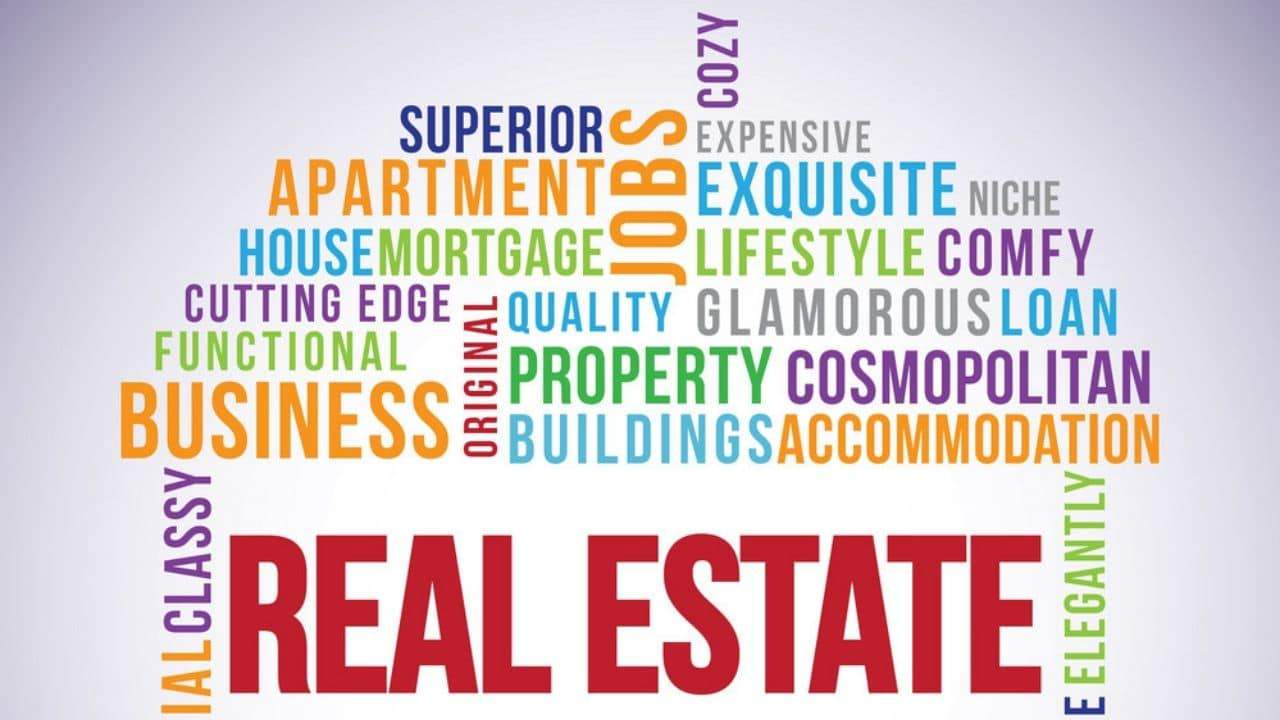 Disclaimer
We only endorse products that we truly believe in. Some of the links below may earn us some extra guac at no additional cost to you. Please pass the chips & thank you for feeding our habit.
Today's real estate market is so competitive, and it takes an expert to properly enter the market and buy successfully.
Are you looking to buy or sell right now? Do you find yourself a little out of your depth when trying to enter the conversation of real estate investing?
My friends certainly did. They needed a "real estate 101" class to start them out on the right foot.
Since my husband and I bought a home a few years back, we're in the know with all things real estate.
Since we've already navigated the waters, we wanted to pay it forward and offer our friends (and you!)
24 Real Estate Investing Terms To Know
Knowing these terms can literally save you thousands as you navigate through the home buying process.
And it can save you the time and hassle of trying to understand the process of buying a home while you're currently in it.
Trust me when I say, you're going to want to know what you're doing before hand, or else you be left with some regret for your purchase, when you should be excited and happy!
Here are the 24 top real estate terms you should note:
1. Seller's Market
In a Seller's Market, the prices of properties are rising, meaning it's a good time to sell yours if you want to.
When housing prices are rising, sellers can get the top dollar for their real estate.
In the meantime, buyers are finding it hard to get a good deal on the house they love.
You might have to put in an offer above the asking price to get the home you really want at this time. In this situation, the demand for houses is greater than the supply, causing prices to skyrocket.
2. Buyer's Market
A Buyer's Market is just the opposite.
It's time to buy a low priced house! In this situation, most real estate prices are dropping, meaning you can get a good deal for the real estate you want to buy.
This would make it possible for you to negotiate a great price on a home, possibly below asking price.
In this scenario, the supply for houses is greater than the demand, causing prices to lower for a time. Consult with your realtor to see when is a good time to negotiate a lower price with the seller.
So if you hear someone talking about a "Buyer's Market" or a "Seller's Market," now you know!
3. 1031 Exchange
This term is good to know if you're getting into commercial real estate.
It involves using the proceeds from selling your current real estate to buy more real estate!
It's a great tactic if you're looking to save on taxes, since the gains on this first investment aren't taxed if you just put them right back into more real estate.
Make sure you work with a financial professional such as an attorney to be sure you're completing the transaction properly so it is qualified as an exchange in the end, and keep detailed records of your purchase and sale as you work with them.
Be careful to take the right steps so you won't find yourself paying more taxes than you need to!
4. Appreciation
This involves your property gaining value!
It could involve renovations, changes to properties around yours that increase its value, or even just more demand for houses in the real estate market causing an increase in the value of your property.
Since my husband and I bought our home, it has appreciated in value by approximately 15% due to the current Seller's Market and some bathroom renovations we've done.
5. Depreciation
Depreciation is the natural way of the world. It's when the value of something decreases due to wear and tear, natural disasters, or just general damage.
Think of a home's roof.
Over the years, the roof will need repairs and possible replacement. This wear and tear can cause the value of a home to depreciate.
6. Equity
Equity is the assessed value of your property minus how much you have left to pay off on your mortgage.
So, as I pay off my mortgage, my equity increases. And, as the assessed value of my home goes up, my equity increases! An easy way to calculate your home's equity with this formula:
Your current home's appraised value – your mortgage balance = equity
High equity is typically a good thing.
7. Assessment
Assessments are done by local assessors frequently to determine how much a property is worth to approximate the local taxes the investor should make each year.
Our home hasn't been assessed in several years, so we're still paying the same local taxes we paid last year even though our home has increased in value like I mentioned before.
An assessor could determine that your home is worth more or less in any given year, based on prices in the real estate market as a whole, the age of your home, the area it's in, and any improvements you've made.
Local taxes are paid as a percentage of your assessed home value, so your tax total will increase as your home value rises, and vice versa.
8. ROI (Return On Investment)
Your return on investment is exactly what it sounds like – it's the money you make on the sale of your real estate.
It's typically represented by a percentage that shows what percent of the original cost of your real estate you "got back" in gains.
The higher the ROI, the better! When we sell our home in the next few years, I'm hoping for an ROI of about 15%, since this is how much our home has increased in value since we bought it.
This means we'll hopefully list our home for 15% more than we bought it for (around 207k) so we can get a return on our initial investment (27k) from when we first purchased the home (180k).
9. Debt-to-Income Ratio
Debt-to-income is your personal monthly debts (think paying off a mortgage or car payment) divided by your personal monthly income.
Utilities like gas, water and electric aren't included in this ratio.
Now that my friends are buying their first home, this was an important factor for them in securing their new loan.
As you probably guessed, they worked to make their current debts a minimum and max out their current income to get a great loan.
Lenders are typically looking for a debt-to-income ratio of 36% or lower.
10. Underwriting
Underwriting is also part of the process for securing a loan.
The company you're looking to get a loan from is assessing the risk you'll pose to them. Do you typically pay off your debts? Do you have steady income? Will you pay them back?
The underwriting process lets the company decide if they'll take you on as a customer.
The lender we went through took a few weeks to complete their whole underwriting process, and it was thorough!
11. Amortization
When you secure a loan, amortization will definitely come up. It's basically the way your loan payments will be spread out over time.
To make a dent in your loan, you'll typically need to make monthly payments that include paying off the actual loan balance, as well as interest that's accruing.
Our amortization schedule (the balance of the loan spread out over scheduled payments) goes on and on for the next 28 years… It's a little daunting!
12. Interest
Speaking of interest, this is the portion of your purchase that goes directly to the lender.
The quicker you pay off your mortgage, the less interest you'll have to pay, since interest accrues over time. Interest rates rise and fall throughout the year, and they are different with different lenders.
If you hear the terms fixed associated with your interest rate, this means that that rate will stay the same for the entirety of your loan.
It's locked in, if you will. If your interest rate is variable, it has the potential to rise and fall with the market. Sometimes variable interest rates start lower, since they are more of a risk to the buyer.
If you're considering taking on a mortgage for a short time, a lower variable rate might be the way to go.
However, if you plan on financing your home for a while, a fixed rate might be a good choice for you.
It all depends on how comfortable you are with risk. We shopped around for a fixed interest rate when we were securing our loan!
13. Escrow
Escrow is a term used for the period of time where the buyer and seller are finalizing their agreement with an escrow agent (usually just before the purchase is closed).
The phrase in escrow is often used for people in this particular phase of the buying process.
Our escrow lasted about a month – it was hard to wait this long to get into our new home! An escrow account is an "in between" account used for the lender to hold funds to pay off things like taxes and insurance for your home.
It's established when you get your mortgage if you put down under 20% of the cost of the home, and continues to hold money as you pay it and the lender uses it for costs associated with your mortgage.