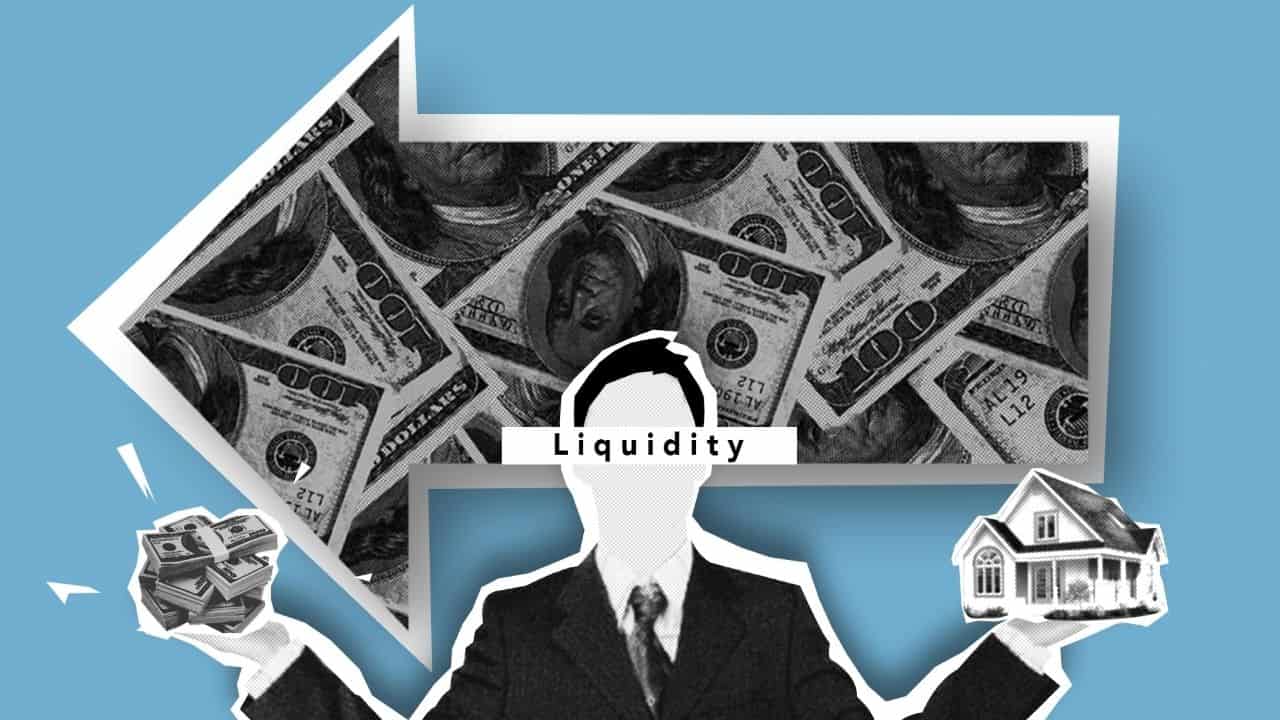 Disclaimer
We only endorse products that we truly believe in. Some of the links below may earn us some extra guac at no additional cost to you. Please pass the chips & thank you for feeding our habit.
The Minority Mindset earns commission from Fundrise via the partner links below. All opinions are the author's.
According to a Minority Mindset poll, potential investors are almost split on whether they would prefer to invest in real estate or the stock market. The stock market tends to be the default choice for 54 percent of those surveyed while real estate lags behind with just 46 percent of the votes. When it comes to the real estate vs stock market debate, which is truly better? 
I know when I started investing, real estate was a difficult market to break into, so I defaulted to the stock market. However, things are different now and both are easily accessible to those who want to diversify their portfolio. Now, it is more important than ever before to weigh all of your options when it comes to investment strategies. 
Real estate investments are less liquid but tend to yield better returns. Investing in a property on your own can be expensive upfront but platforms like Fundrise make it more accessible. Stock market investments have a slightly lower return but are more liquid if you need to access funds quickly. 
If you are ready to start making some financially savvy money moves, here is what you need to know about real estate vs stock market investments.
Real Estate VS Stock Market – Which Is The Better Investment? 
The truth is that there is no easy answer when it comes to whether real estate or the stock market is going to be the better investment vehicle for your portfolio. Each will have its own advantages and disadvantages. However, there are a few things you should keep in mind if you want to start with investments in either of these areas. 
Real estate investments can be great if you: 
Have at least $10 to invest in an REIT through Fundrise

Won't need to access those funds for five to six years

Love to do research on types of properties and locations

Want an easy-to-understand investment with tangible property 

Want a higher rate of return on investment
On the other hand, the stock market might be the better investment for you if you: 
Want a more diversified portfolio

Desire lower fees (oftentimes zero commissions)

Have at least $100 to invest through M1 Finance

Don't mind a lower return compared to real estate

May need your funds to be available in the short-term
Let's take a closer look at how these attributes play out when it comes to investing in real estate vs the stock market.  
Real Estate Investing
Real estate investing used to be only for those who were financially well-off enough to purchase an income property. This meant putting up 20 percent for a down payment plus closing costs, a feat that was unachievable to many investors. Now, even non-accredited buyers can diversify by using real estate with investments as low as $10 through platforms like Fundrise. 
What makes real estate investing an appealing option for those who want to invest wisely? Let's take a closer look at how you can benefit from this investment vehicle.
The Pros
There are plenty of benefits to investing in real estate that make it appealing for new investors as well as those who are more experienced. Here are a few of the top reasons why many people will consider diversifying their portfolio with real estate. 
Monthly Income
Most real estate investors are not buying properties just for them to sit empty. Instead, they are making consistent monthly income by charging rent to their tenants. This is appealing to many people because it means that they will have a consistent source of income coming in each month which can really help their bottom line.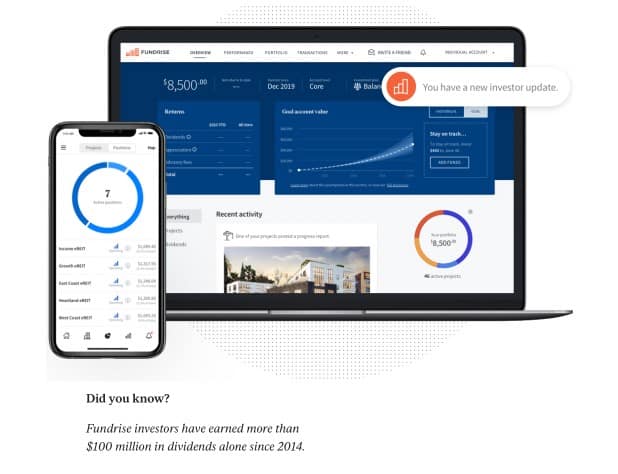 Easy To Understand 
Many investors prefer to invest in real estate because they understand exactly what they own for the price they paid. Unlike the stock market which has no tangible assets that investors can claim to own, real estate points them directly to a real asset that they can buy, sell, or leverage to continue diversifying their portfolio. 
Invest With Debt
In addition, you can also invest with debt in a new property. Most investors do not buy the real estate with an upfront cash payment. Instead, they take out a mortgage for the remaining balance after the 20 percent standard down payment. You could invest with debt in the stock market, but experts generally advise against this, particularly for beginners. 
On the other hand, Fundrise allows investors to get started with a real estate investment for as little as $10. Gone are the days when you had to be an accredited investor to make good use of the real estate market. 
High Rate Of Returns
The returns on real estate investment are also worth considering. In some instances, investors can earn much more than the average standard return through the stock market. Platforms like Fundrise boast an impressive return of 22.99 percent by the end of 2021.

Tax Advantages
Everyone is looking for a way to minimize their taxes at the end of the calendar year. The good news is that investing in real estate may come with some tax breaks for you. If you own a home, you may qualify for a tax deduction on the mortgage interest paid on the first $1 million of your debt. 
There are additional tax breaks for selling a principal residence and for dealing in commercial properties. Always be sure to consult with your experienced accountant to make sure that you are taking advantage of all of the tax breaks and deductions that you can to minimize your out of pocket costs at the end of the year.
The Cons
Of course, there are some drawbacks when considering real estate over investment strategies such as the stock market. Here is what you should be aware of before sinking money into a real estate investment, no matter how large or small. 
Hard To Access Funds
The main drawback is that real estate cannot be liquidated quickly if an investor finds that they need access to those funds in a hurry. It can be months or even years before you are able to cash out on those investments. 
If you choose to invest in real estate through Fundrise, they recommend that you only invest your funds if you are okay with holding your investments for five to six years. Whether you want to sell your share of an REIT, flip a home that ends up being a money pit, or liquidate a rental property, all of this takes some time to come to fruition. 
Requires Plenty Of Research
Not only is it hard to get out of real estate, but it can be a challenge to get into the industry as well. Investors want to do their due diligence and research the market where they are considering making an investment in real estate.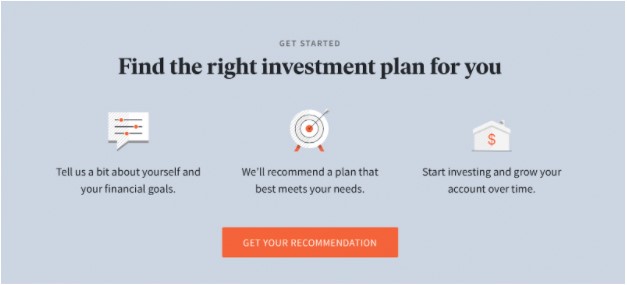 Returns Are Not Immediate
Because of the long-term nature of real estate investments, this also means that you may not get to see the returns immediately. It can take months before you close on a property, find tenants, and start generating monthly revenue. The same is true if you purchase a fixer-upper and plan to flip it. 
Even through real estate investment platforms like Fundrise, the reward for investments is not immediate. The properties included in your investment may not generate a return for a while, so be prepared not to see money start pouring in immediately.
Investing In The Stock Market
The stock market is often the go-to investment strategy because it has been around for centuries. While it has certainly proven to be a great way to grow your wealth, there are some drawbacks to sticking with this method as well. Using platforms like M1 Finance, you can get started with your first trade for as little as $100.
Let's take a closer look at just how you can benefit from an investment in the stock market.
The Pros
From being a highly liquid asset to lower fees, there is something to be said for the classic strategy of investing in the stock market. Make sure to have a firm grasp on some of these benefits if you want to decide whether the stock market is the right fit for you. 
Highly Liquid
Unlike real estate that you may have to hold for years to come, investing in the stock market is much safer for investors who think they may need to access those funds. You can sell your shares as soon as you realize that you will need those funds to pay for a hefty bill, to dig your way out of debt, or to make a wiser investment. 
Another benefit of the highly liquid state of investing in the stock market is that you always know exactly what your shares are worth according to the market value. Where real estate can be a guessing game if you try to sell your property before its time, stocks give you a clearer picture of what your investment is truly worth.
Easier To Diversify
Think about all of the upfront costs that are associated with real estate: down payments, closing costs, and even fees for investing with platforms such as Fundrise. It all requires a great deal of research and you still won't be able to diversify your portfolio very much. In order to create an ideal blend, you would have to purchase multiple types of properties in different locations.
On the other hand, investing in the stock market makes it much easier to diversify your holdings. Investors can choose what percentage of their portfolio they want to allocate to different types of companies. For example, they might want to hold 50 percent in the tech space and 50 percent in eco-conscious companies.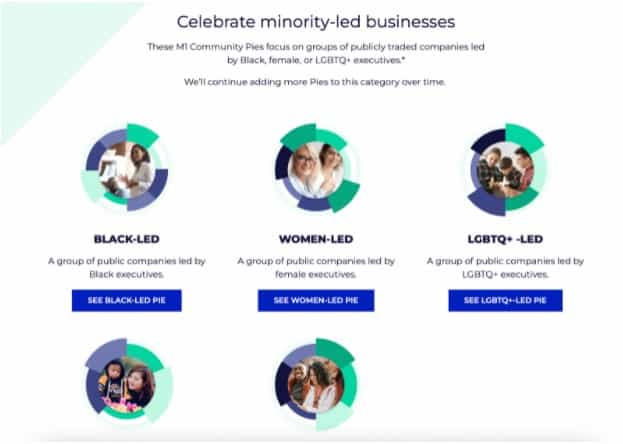 Platforms like M1 Finance make it easy to see just how your holdings are spread out. M1 Finance allows you to choose from an expertly-made pie or create a custom pie all your own. You get to choose what percentage of your stocks get allocated to which companies. Better yet, you can also purchase fractional shares so that every dollar you invest is put to work for you.
Lower Fees
If you want to keep more of your money invested for the future instead of spending it all on fees, then you may want to consider the stock market. Not only do you not have to pay for any type of closing cost, but many platforms don't even charge commissions to invest in various stocks. 
M1 Finance is among the many brokerages that charge $0 for trades. All you have to do is fund the account with $100 to get started ($500 for retirement savings accounts).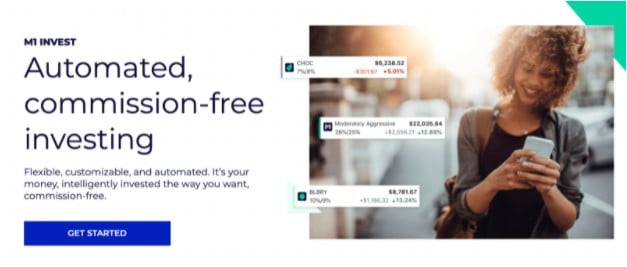 The Cons
While there are certainly some perks to investing in the stock market over real estate, there are some definite disadvantages as well. You have to look at the bigger picture to determine whether investing in the stock market is right for you and your investment portfolio. 
More Volatility
In the past, we have certainly seen that the housing market may not always be stable and it is more than possible to lose money on an investment. However, you may not escape some of this type of volatility by investing in the stock market. Prices can fluctuate on an hourly basis, which makes it important for you to hold tight to your investments and try to keep them for the long haul. 
While you should be able to get out of your investment at any time, investors want to be cautious when it comes to making emotional decisions regarding their holdings. You are likely to see more returns with a long-term strategy in mind versus selling at the first sign of trouble. 
Capital Gains Taxes
While you may get a tax deduction when you hold a mortgage on a property, you are likely to be hit with extra fees known as capital gains taxes if you sell your holdings or earn dividends on your investment. Keep in mind that you may get hit with a smaller penalty if you hold your position for at least a year though you will still have to pay something on what you earned through the sale. 
Lower Rate of Return
Predicting how much money you will earn from a stock market investment is tricky at best. It depends on what you choose to invest in, how long you hold those investments, and the current state of the market. With all of that being said, you can produce some great returns, but they may pale in comparison to what you can earn with real estate.
To determine the general expectation when it comes to rate of return, investors often turn to the S&P 500. Over the long haul, most people have seen a 9 to 10 percent return on this type of investment. This is a far cry from the 22.99 percent that some investors are seeing with real estate investment through Fundrise though.
Real Estate VS Stock Market – The Verdict
There are no easy one-size-fits-all solutions when it comes to your investment strategy. Many investors would do well to diversify their portfolio and include both real estate and stock market investments. With low minimums on both of these types of investments, it doesn't hurt to take advantage of both to some degree. 
Real estate can be great for investors who want to hold their position for the long haul and want higher returns on their investment. While nothing is guaranteed, Fundrise does boast some great returns over the past year when compared to stock market investments like the S&P 500. Many people like that there is a tangible asset that they own.
The stock market might be a better strategy for you if you aren't sure whether you can commit those funds to an investment for the next five to six years or longer. They are more liquid, but they are also more volatile which can lead to emotional decision-making. However, you will also know exactly what your shares are worth at any given time, a perk that is not present in a real estate transaction. 
Be sure to weigh your options when it comes to real estate vs the stock market. Both have their perks depending on your investment strategy and style. When you are ready to move forward, be sure to set up your investment account with Fundrise or M1 Finance!