Disclaimer
We only endorse products that we truly believe in. Some of the links below may earn us some extra guac at no additional cost to you. Please pass the chips & thank you for feeding our habit.
The Minority Mindset earns commission from Fundrise via the partner links below. All opinions are the author's.
In recent years, crowd-funded real estate has grown to become an amicable alternative to owning physical real estate and investing in publicly-traded REITs (real estate investment trusts). One of the oldest and most popular of these platforms is a company called RealtyMogul.
Launched in 2012, RealtyMogul has attracted thousands of members thanks to being open to both accredited as well as non-accredited investors. However, participating in RealtyMogul's projects comes at a cost. Members need to be ready to put up at least $5,000 to invest in their private REIT or $25,000 to invest in private deals.
With initial investment minimums that high, it may leave some people to wonder what the other crowdfunded real estate platforms have to offer.
There are several noteworthy competitors to RealtyMogul that investors can consider. While many of them offer real estate opportunities that are similar to RealtyMogul, some go an extra step to cater to accredited or non-accredited investors in terms of fees and minimum investment.
Best Real Estate Investing Platforms
Why Use A Competitor To RealtyMogul?

RealtyMogul has had an impressive run over the past decade. Despite being such a relatively young company, the platform has managed to attract over 219,000 registered members and sponsor over 400 properties with an estimated value of over $4 billion.
Like most crowdfunded real estate, the draw to RealtyMogul is that they work with both accredited and non-accredited investors. To recap, an accredited investor is anyone with at least $1 million in assets or an adjusted growth income (AGI) of $200,000 for single filers or $300,000 for joint filers. The great thing about these platforms being open to non-accredited investors is that they'll have access to deals that were once exclusively limited only to private equity investors.
However, RealtyMogul won't be for everyone. Despite posting some impressive returns and distributions, the barriers to entry may be too high for some people. Additionally, they also charge higher fees which will eat into the profits.
For those reasons, investors may want to consider these RealtyMogul competitors.
Fundrise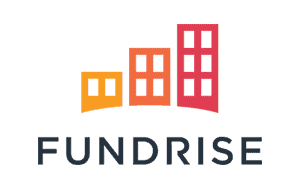 Fundrise is by far one of the most popular crowdfunded real estate platforms on the market. Since starting in 2012, the company now manages equity on behalf of more than 210,000 individual investors.
Similar to RealtyMogul, Fundrise helps real estate entrepreneurs raise the capital they need to perform a whole host of large-scale commercial projects. This can be anything from building a new subdivision to renovating an apartment building or retail space. Investors don't have to be accredited to participate in these deals as long as they meet the minimum investment threshold.
Part of what draws so many investors to Fundrise is their low initial investment requirement. While other platforms and even brokerages were asking thousands of dollars just to buy shares of a REIT, Fundrise only asks $10. From this "Starter" level, members can add additional funds and work their way up to more lucrative investment opportunities. 
Another thing that investors really like about Fundrise is its fee structure. Investors pay a:
0.15 percent annual investment advisory fee (which may be waived under certain circumstances)

0.85 percent annual asset management fee. 
In other words, it's a simple 1.0 percent fee for all members across the board regardless of how much they have invested.
Fundrise's investment portfolio consists mainly of two types of products: REITs and Funds. They have both registered and non-registered REITs that invest in a wide variety of projects. Investors with less than $5,000 will only be able to invest in the registered REITs.
Once an investor crosses over the $5,000 threshold, they're placed into the "Core" plan. This gives them access to more exclusive non-registered eREITs and eFunds which focus on more specific market sectors (such as projects taking place on the east coast or west coast). 
Anyone interested in seeing how Fundrise investments perform doesn't have to look too hard. This data is posted on their website on this page here.
CrowdStreet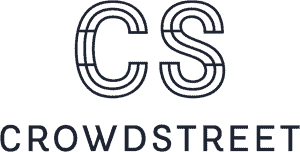 Founded in 2013, CrowdStreet is another very popular marketplace for passively investing in commercial real estate. Today, they report having more than 100,000 subscribers registered to their platform.
Similar to RealtyMogul, CrowdStreet tends to cater to more high-end real estate projects. The platform boasts a very deep pre-screening process where 75 percent of the deals submitted are rejected. Of those that do make it, further vetting results in approximately 95 percent of all applicants being cut.
Why so much scrutiny? Because CrowdStreet does not accept non-accredited investors. They only work with accredited investors and they have a steep $25,000 minimum to get started.
Those who are able to invest will have three options:
Diversified funds – A mixture of projects through what CrowdStreet calls a C-REIT

Individual deals – investors can pick which deals they'd like to sponsor

Tailored Portfolio – CrowdStreet will assemble your portfolio for you
Depending on which funds or projects you decide to invest in, the fees are anywhere between 0.50 and 2.50 percent. Investors who are interested in how CrowdStreet's funds perform can find those stats posted on their site here.
YieldStreet

YieldStreet is another crowdfunded platform that's perfect for investors looking to supplement their income. However, unlike the other options which are 100 percent centric to real estate, YieldStreet is open to investing in anything that produces a yield. This could be real estate, loans, art, or even legal financing. 
Like Fundrise, YieldStreet accepts both non-accredited as well as accredited investors. However, depending on which one you are, you will be limited to what you can invest in.
Non-accredited investors can start with as little as $2,500, but they will only be able to buy shares of the YieldStreet Prism Fund. This is a security that invests across each of the asset classes mentioned above. This fund claims to have a healthy annual distribution rate of 8 percent.
Accredited investors will be able to invest in other investment opportunities such as short-term notes, structured notes, REITs, and multi-family commercial real estate projects.
The minimums rise to upwards of $15,000 for these other product offerings.
EquityMultiple

EquityMultiple is another crowdfunded real estate platform with offerings similar to RealtyMogul. However, the platform has better liquidity allowing for both short-term investors (3 to 9 months) as well as long-term investors (1.5 to 10 years).
EquityMultiple has three investing approaches:
Savings Alternative – Short-term, diversified Notes with zero fees (minimum investment $5,000)

Direct Investing – Targeted investments into distinct properties (minimum investment $10,000)

Fund Investing – Multiple assets with built-in diversification (minimum investment $20,000)
Fees are 0.5 to 1.5 percent depending on which of these groups you decide to invest in. Just like CrowdStreet, they are only accepted accredited investors at this time.
Real Estate Investing With A RealtyMogul Competitor
Crowdfunded real estate has certainly made it easy for investors to look beyond traditional publicly-traded REITs and find other opportunities for growth and yield. However, between RealtyMogul and its competitors, it can be difficult to know which platform to choose.
Here are some tips to help guide investors through the thought process and determine which will make the best fit.
1. Define Your Goals
The first thing any good investor wants to do is to define what it is that they're hoping to accomplish.

This could be a whole variety of things such as:
Achieve growth beyond what stock market index funds yield

Participate in funds that allow you to invest in specific commercial real estate sectors

Diversify beyond just stocks and bonds for lower volatility

Invest in an asset class that has low correlation to stock and bonds

Find an alternative to bonds that produces more reliable distributions
Deciding which of these objectives are the most important will be a personal decision. Overall, investors need to take a holistic approach to their portfolio structure to better understand how one or more of these platforms could enhance its robustness.
2. Decide How Much You Can Invest
We all come to the table with different amounts of money to invest. Some people may only have a few hundred dollars. Others may have been considering putting up $50,000 towards the down payment on a rental property, but now potentially see one of these crowdfunded platforms as a better way to go.
Again, for each investor, this will be a personal question of how much they feel comfortable locking up. If someone has a low tolerance for risk, then they may wish to go with the platforms that have lower minimum and less restrictive holding periods. On the other hand, if they're comfortable with the implications of long-term real estate investing, then they can pursue one of the higher-end deals.
3. Do You Meet The Platform's Qualifications?
Unfortunately, not everyone will be able to invest in RealtyMogul's competitors. Some of these companies have decided it's best for them to only work with accredited investors, and that's their prerogative. Investors who don't meet these qualifications should instead turn their attention to the ones that do accept non-accredited investors.
4. How Reputable Is The Platform?
While RealtyMogul and the other companies mentioned above each have almost a decade of history behind them, there will surely be other platforms that enter into the crowdfunded real estate space over time. 
No matter who you ultimately choose, as an investor it's always important that you know who you're working with and what the potential implications would be if they got into any sort of trouble. Do your due diligence by checking online reviews and looking at user feedback at places like the Better Business Bureau.
5. Choose Your Investments
Once you've narrowed down which platform you'd like to work with (and checked to make sure that they will work with you), it's time to get down to business.
Visit the investments page of the platform and browse through their investment options. Determine which offerings will be the right ones for your style of investing. 
For instance, if you're someone who's already comfortable with real estate or convinced that certain sectors are poised to outperform others, then feel free to invest directly into specific funds or sponsor individual deals. However, if you're more of a casual investor looking for the best yields and lowest volatility, then perhaps choosing that platform's version of a REIT or similar fund will make the most sense.
You've Got Alternatives To RealtyMogul
Since 2012, RealtyMogul has disrupted the real estate industry by providing investors with the opportunity to take part in commercial real estate projects that were once reserved for private equity. However, given their large $5,000 minimum investment requirement and fees, many who want to passively invest in real estate may find better opportunities with one of their competitors.
There are several noteworthy alternatives to RealtyMogul. Some of the most popular options include Fundrise, CrowdStreet, YieldStreet, and EquityMultiple. 
Whether an investor decides to ultimately go with RealtyMogul or a competitor is up to them. In the end, it will all come down to your goals, tolerance for risk, the amount of money you've got to invest, and your perception of the investment platform.
No matter which one you choose, investing passively in real estate has many benefits beyond just growth. Consider how this asset class can fit into your overall portfolio and further financial goals.