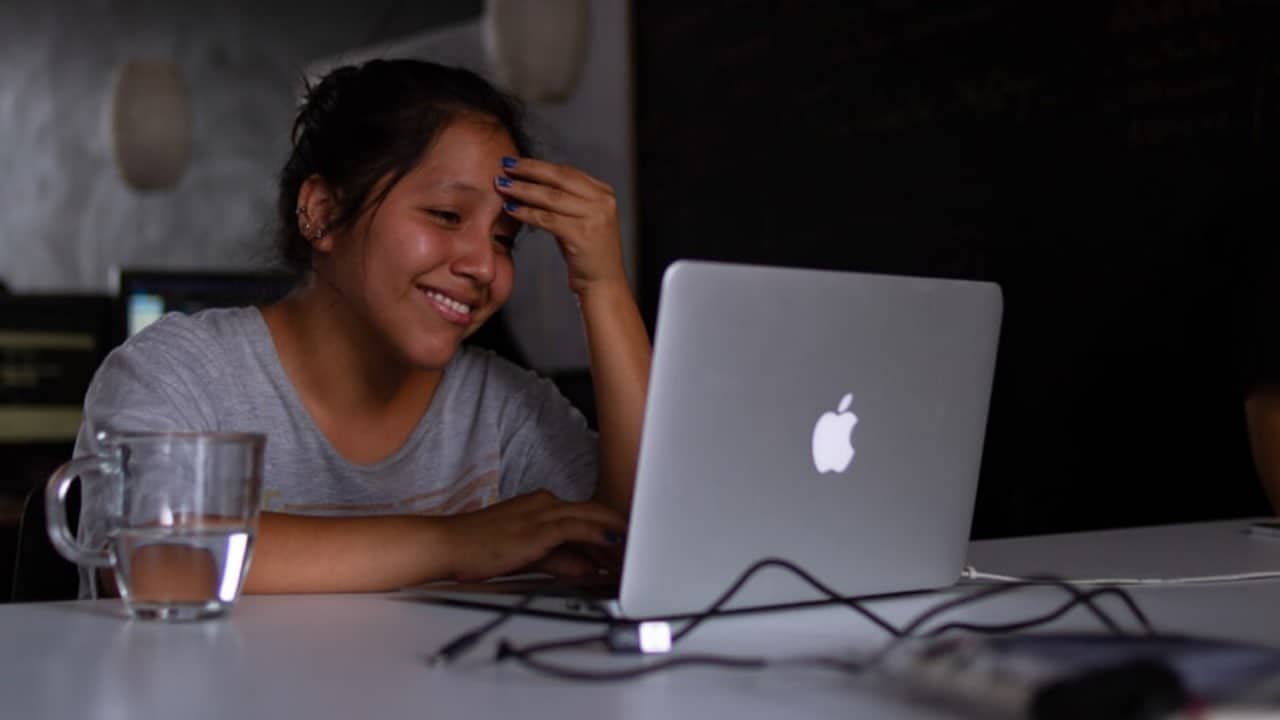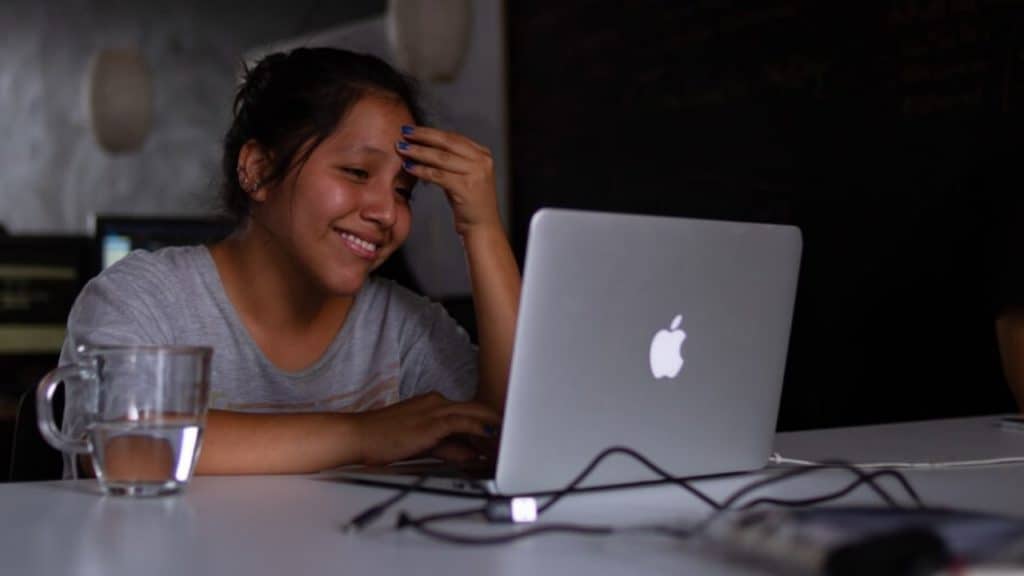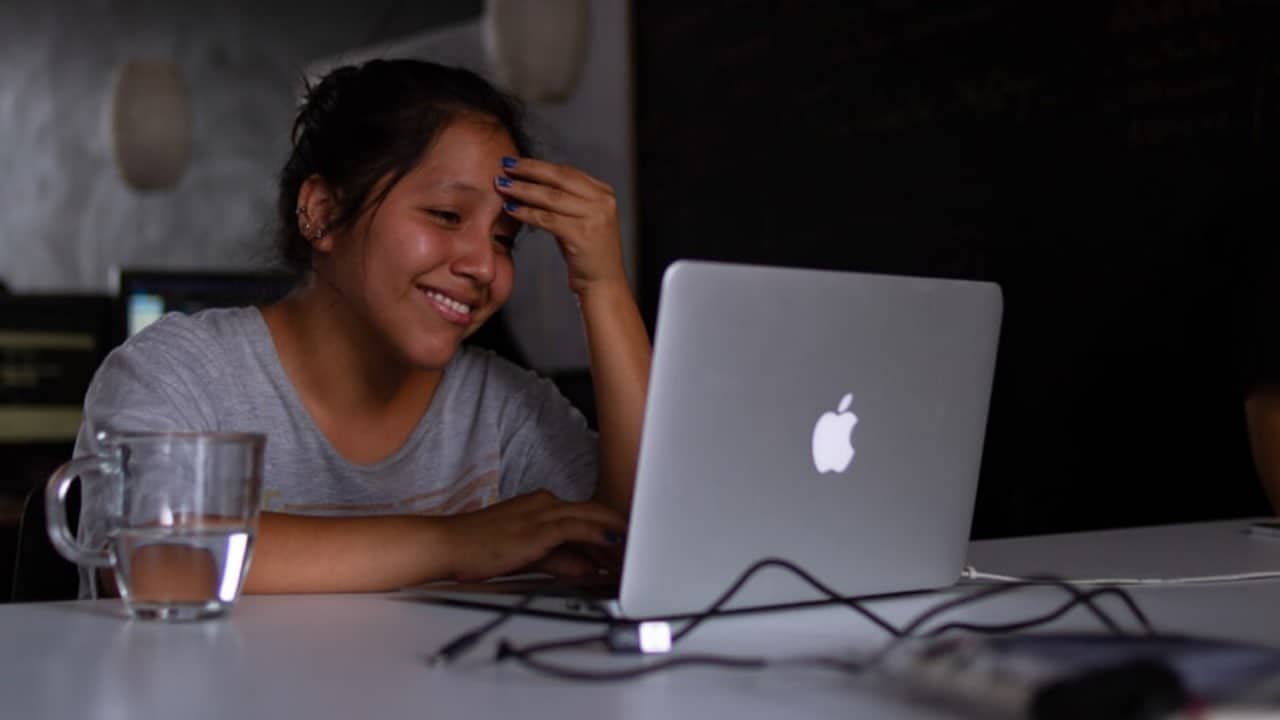 The average college student graduates with about $35,000 in student loan debt that can take years, or even decades, to pay off.
Many people recommend working more hours, starting a business, or downsizing your lifestyle to get your student loans paid off quicker. 
Those approaches are all an excellent way to reduce your debt, but refinancing your student loans can have a much greater impact, and it only takes a few minutes.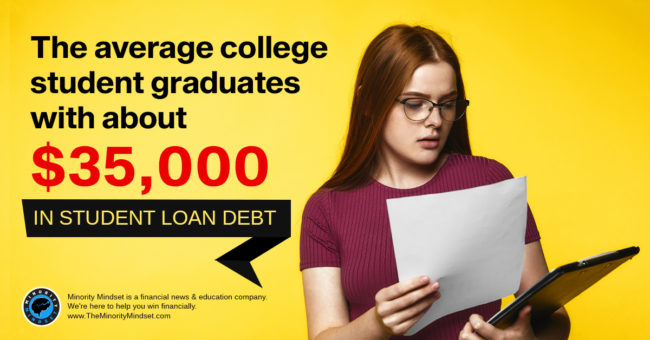 In this article, we show you:
How much you can save by refinancing student loans

How to find the best rates from lenders

How to refinance your student loans (step-by-step)
You can pay off your student loans while you're still young, and it's worth every bit of effort to make it happen. 
Then, you can get busy growing wealth and enjoying a better lifestyle, knowing your debt is behind you and the money in your paycheck is yours to spend!
How Much You Can Save by Refinancing Student Loans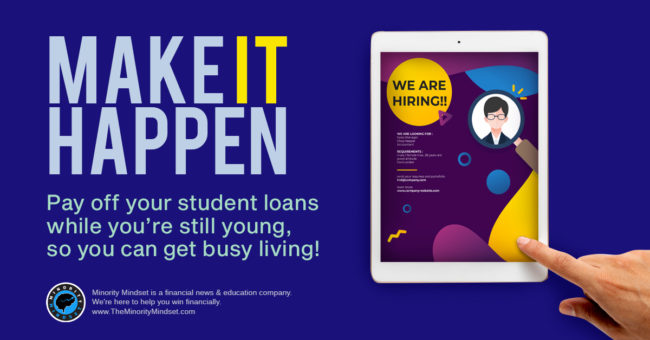 For example, you can significantly reduce your overall student loan debt by refinancing with shorter repayment terms and higher monthly payments.
The average borrower who refinances with shorter repayment terms

saves more than $17,000 over the life of their loan.
Or, you can reduce your monthly payments so that your loans are more affordable.
The average borrower who refinances with longer loan repayment terms

reduces their monthly student loan payments by more than $200 a month.
The key to beating the debt trap is finding the best interest rates and following the tips we laid out in part one of our Refinancing Student Loans series:
Refinance your student loans at a lower interest rate.

Refinance only for the amount you owe.

Make payments every other week instead of monthly.

Pay a little extra toward your loan each month.
How Do you Find Lenders With the Lowest Interest Rates?
To find the lowest interest rates on student loan refinancing, start by researching and comparing lenders.
For example, different lenders offer a variety of refinancing options, including:
Rates

– Look for the lowest interest rates.

Terms

– How long will you take to pay off your loan?

Fees

– Look for lenders that offer low or no-fee refinancing and zero hidden fees.

Avoid lenders that penalize you for early payments! 
You can quickly compare lenders' rates, terms, and fees by using a free service like Credible.com that provides you with personalized loan offers from a variety of lenders.
Credible's safe, secure service allows you to prequalify for student loan refinancing without harming your credit score.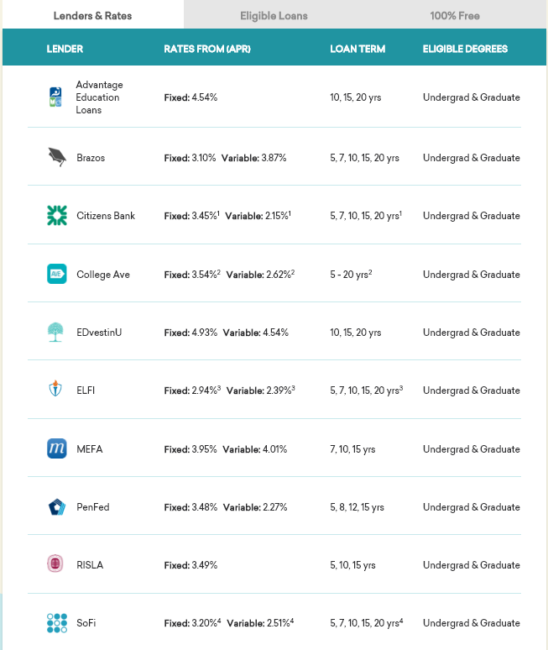 Source: Credible.com
Credible shows you rates from up to 10 vetted lenders, and it only takes a few moments to fill out the form and get your rate comparison chart.
On average, borrowers who refinanced their loans through a vetted lender at Credible are able to reduce their interest rates by an average 1.95%.
How to Refinance Student Loans
Get started refinancing your student loans with the steps below!
1. Research Lenders
Start by researching lenders at a site like Credible.com to find out which ones offer the best refinancing packages.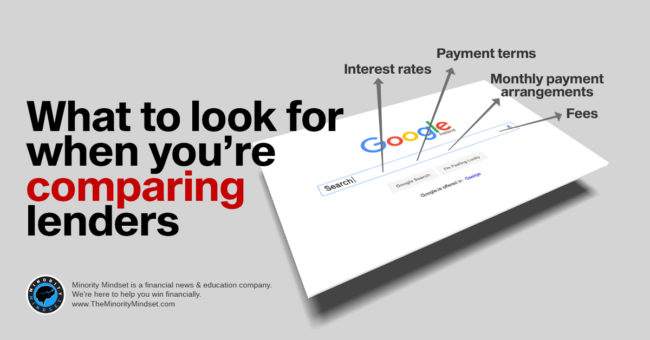 You'll want to compare a few key pieces of information from the different lenders, such as:
Interest rates

Payment terms

Monthly payment arrangements

Fees (look for no-fee loans and zero hidden fees)
You can compare vetted lenders for free, on a safe and secure platform, at Credible.com. Filling out an application at Credible does not affect your credit score.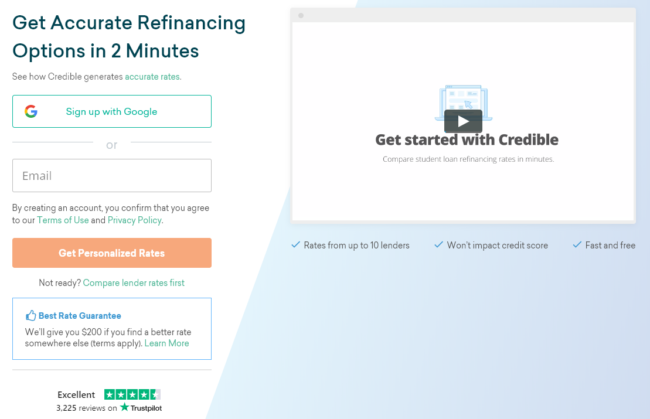 Credible has a 5-star rating on TrustPilot and offers a Best Rate Guarantee — so you can count on finding the best rates with a company you can trust.
To fill out the application, you'll spend 2-3 minutes answering some basic questions about your education, income, and personal information.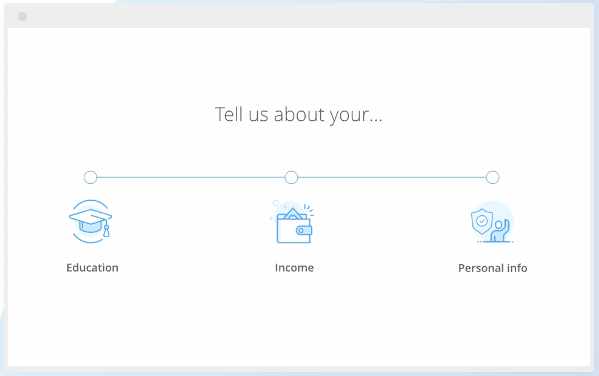 Then, you'll get a list of loan rates from up to 10 vetted lenders. 
#2 – Choose A Lender
After you compare interest rates, terms, and monthly payments, choose the offer you feel is best for you. 
#3 – Fill Out The Full Loan Application.
Once you choose a lender, you'll fill out a full application (this part of the process requires a full credit check, which can impact your credit score). 
Once you submit the loan application, your lender will verify your documents, analyze your debt-to-ratio income, and review the details of your application and credit history.
#4 – Watch For An Offer From Your Lender
Once the lender reviews all your information, she decides whether to approve your loan and what interest rate to offer you. 
Depending on your credit, debt, and income, your interest rate could be different than the lowest rates they offer.
#5 – Decide Whether To Accept The Offer
You're able to review the loan offer and decide whether it's best for you before you sign.
Once you get an offer that you like with a lender you trust, you're ready to sign your loan documents.
#6 – Sign The Loan Documents
Once you accept a loan offer, you'll sign the documents, and – congratulations! –  that should be the last of your paperwork!
#7 – Get Your Funds.
After you turn in the signed loan agreement, it should only take about two days to receive your funds. 
#8 – Keep Making Payments on your Existing Loans
Even though you've received your funds, it's essential that you continue making payments on your existing loans until you get confirmation that you're no longer obligated.
If you skip loan payments on your existing loans, those late payments can affect your credit score. 
Just make sure your original lender received and processed your payment, and that they released you from all payment obligations — before you stop making payments on your existing loan.
Getting your student loans refinanced doesn't take a long time. Yet, you can save thousands on your student loans, or lower your monthly payments by hundreds.
Smart Money Management Through Student Loan Refinancing
When refinancing, look for the lowest interest rates and borrow only the amount you need to pay off your student loans.
If you refinance the right way, you can pay off your student loans quicker and get busy enjoying the lifestyle you work so hard for!