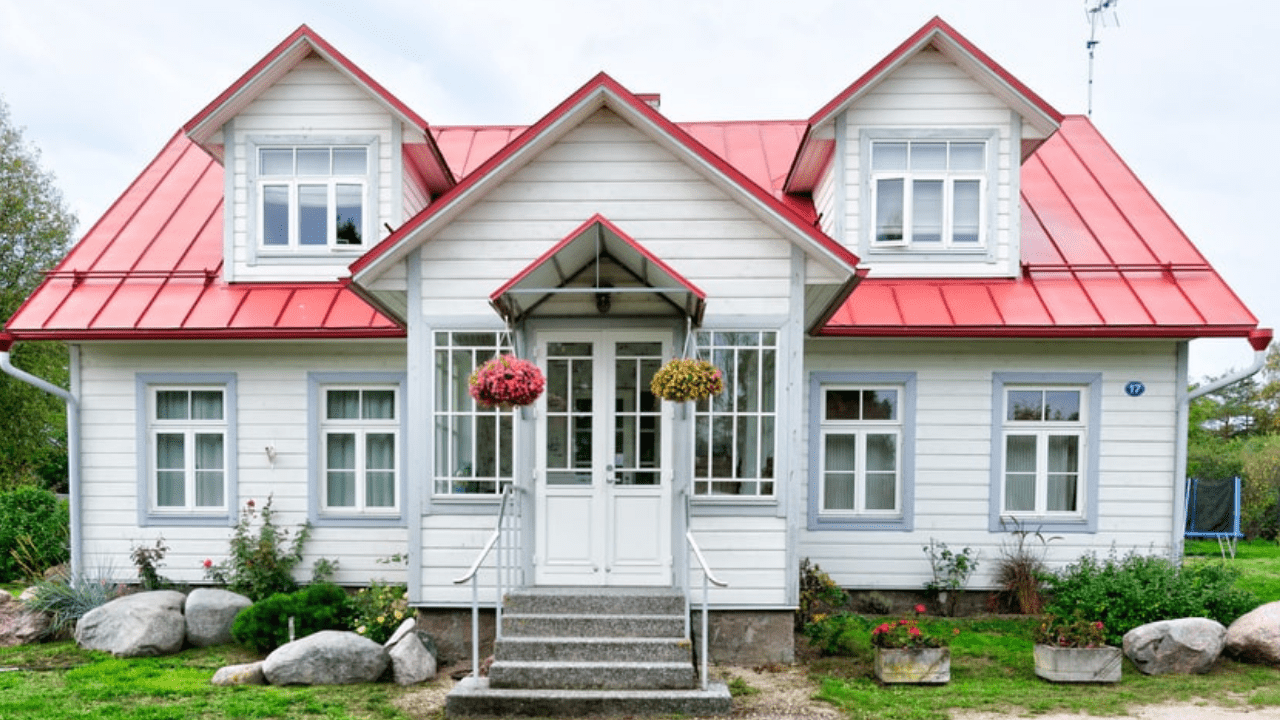 Disclaimer
We only endorse products that we truly believe in. Some of the links below may earn us some extra guac at no additional cost to you. Please pass the chips & thank you for feeding our habit.
Do you dream of owning a home of your very own? Most people love the idea of purchasing a home that will be completely their own.
Unfortunately, sometimes their finances can get in the way of being able to make that purchase. They may need to spend time improving their credit score, boosting their monthly income, or saving for a down payment. This is where rent-to-own homes may be able to help.
A rent-to-own home gives you the option to lease a home right now, and then purchase it at a later date. Usually, these agreements can last from one to three years. During that time, you can get your finances in order to secure a mortgage for the new property. In the meantime, you are able to go ahead and move in, making yourself completely at home.
If you are thinking about a rent-to-own situation, then you need to make sure you are educated on what that entails. Here is everything you should know about the fine print on some of these deals.

What is a Rent to Own Home?
For those who are struggling to qualify for a mortgage or to cover the down payment on a house, renting to own may be the best solution. In this scenario, you will lease the home for a set period of time, then sign a contract that determines whether you will purchase the property at the end of the lease.
The lease you sign with a rent-to-own home is a bit different than your typical lease. In a traditional rental, the landlord is responsible for making all repairs to the home.
Since it is assumed that you will be purchasing the home at the end of a rent-to-own lease, it is most often going to be your responsibility to make necessary repairs on a rent-to-own property. You are responsible for all of the upkeep.
Another benefit to this type of lease is the ability to make minor changes to the property. While you can't start tearing down walls and making structural changes, most rent-to-own leases do allow you to make superficial or cosmetic changes to both the interior and exterior of the property. For example, you can roll out a fresh coat of paint or plant some new flowers in the garden.
There are two distinct types of rent-to-own contracts that you will face. In a lease-option agreement, you will have the option to purchase the property at the end of the lease.
It is not a requirement for you to purchase the property.
If you are set that you want to purchase the house after the lease is up, you might want a more solidified document. A lease-purchase agreement obligates you to purchase the home once the lease contract has been fulfilled.
Both types of agreements require the buyer and seller to come to an agreement regarding the purchase price of the home. Sometimes, the price is set when you sign the initial lease. When this is the case, it is often estimated above the current market value to account for an upward trend in real estate prices.
Many buyers prefer to go this route because they can be certain what the house will cost at the end of their contract.
On the other hand, some buyers and sellers will wait to determine the purchase price based on the fair market value at the end of the lease. If you live in an area where home prices are steadily on the rise, this may not be the best option. You could face some serious surprises about the proposed value of the home, and it may not be something you can afford when the time comes.
How Does Rent-to-Own Work?
Renting to own has the potential to be a smart money move for those who are interested in owning a home. However, you have to be very careful to understand the ins and outs of your contract before you sign on the dotted line.
You need to know what money you will owe upfront and how your rent payments are handled.
Non-Refundable Fees
The first thing you should know about rent-to-own homes is that you will face some non-refundable upfront fees. These are typically referred to as option fees, option money, or option consideration fees. Essentially, you are paying for the option to purchase the house by a given future date.
The option fee is a one-time cost that is usually non-refundable even if you choose not to purchase the home. You should be aware that this fee is negotiable, just like the purchase of a home is negotiable.
However, you can be prepared to drop some serious cash on this fee. It usually ranges from one to five percent of the purchase price of the home.
Rent Credit
Once you know how much money you owe upfront, you need to sift through the details of how your rent will apply to the principal. It is a given that you will be paying rent through the course of the lease, but some sellers will charge a higher rent amount and put the extra money toward the principal of the home.
This is a great way to force yourself to save up for the down payment of your home.
For example, the fair market value for your rental home might be $1,500 per month. The seller may charge you $1,800 per month for the next two years with that extra $300 being applied to the purchase price. That extra $300 over the course of two years means that you will have $7,200 in rent credit toward the purchase price of the home.
Not all rent-to-own situations will apply a portion of your rent to the principal. Be sure to clarify whether this is the case before agreeing to your monthly rent payments.

Types of Contracts
The other major factor you need to consider before signing an agreement is what will happen when the lease ends. There are two types of contracts that you can sign: a lease-option or a lease-purchase.
Most people prefer a lease-option agreement. You will have the option to purchase the home or to move on if you choose. This allows you the opportunity to move out if you change your mind about buying the property or if you still aren't able to secure a mortgage.
Keep in mind that you will likely lose your option fee and the rent credit you earned up to this point if you walk away from the deal. It can be costly, but it may be better than the alternative.
If you sign a lease-purchase agreement, you are legally bound to purchase the home after the lease is up. This can be a good thing if you know that you will be approved for a mortgage. However, it can spell trouble if you cannot secure financing at the end of the lease.
The seller of the home could sue you if you are unable to or unwilling to purchase the home at the end of the lease with this type of agreement.
Make sure you are crystal clear about what you want before you sign a lease-purchase contract. Do the research on the home and area, as well as the fair market value of the home. Once you commit to this home, there are serious repercussions for failing to follow through.
For those who decide to sign a lease-purchase agreement, you should talk to a lender in advance. They can give you professional guidance about what you will need to do to qualify for a mortgage.
It can give you a clearer idea of whether you will be able to purchase a home at the end of the lease agreement.
Advantages of Rent-to-Own Homes
If you are considering a rent-to-own home, there are some definite advantages to this type of purchase. Know what you can expect to gain from this agreement to maximize your benefits.
Choose a Home You Love Even If You Can't Buy Yet
The truth is that not everyone will qualify for a mortgage. If you have dreams of homeownership but don't meet the lender qualifications, renting to own may be the way to go. It allows you to select and keep a home you love while working on your other financial credentials.
Rent-to-own situations often last for years which gives you plenty of time to improve your credit score, pay down some debt, or increase your income. All of these factors can make you more attractive to lenders once the lease is officially over.
Even if you qualify for a mortgage now, it may not be under the ideal circumstances. Those who have poor credit might face higher interest rates that will cost them tens of thousands of dollars over the course of a thirty-year mortgage.
Even a one percent interest rate increase could cost you more than $30,000 on a $200,000 mortgage over the course of thirty years. If you take the time to rent-to-own and build your credit, you might qualify for more favorable terms that will save you serious cash in the long run.
Build Up Your Down Payment
Sometimes, it can be difficult to save money for your home. A down payment often requires thousands of dollars, and it can be difficult to discipline yourself not to spend all of your cash the moment you get paid.
One of the benefits of renting to own is that many contracts allow you to build up your down payment through rent credit.
Rent credit is like a built-in savings account. You are required to pay the full rent amount on the home which forces you to treat these savings just like you would any other bill. Depending on how much rent credit you receive each month, this could be enough to cover a hefty chunk of your down payment.
Locking in the Price
On today's market, there is really no telling how much the value of a home may increase over the next few years. Depending on the agreement you reach with the landlord and seller, you might be able to lock in a price now.
Most sellers will anticipate some market increase with their proposed purchase price. However, you might still be getting a steal compared to how prices could skyrocket over the coming years.
Unfortunately, the opposite of this might also be true. If the home loses value over the coming years as the market returns to normal, you might be paying more than the home is worth.
Once you sign on the line and commit to a purchase price, you are stuck with it – for better or worse.
Disadvantages of Rent-to-Own Homes
Of course, not everything is positive when it comes to rent-to-own homes. Here are some of the disadvantages you need to keep in mind as well.
Changing Your Mind is Costly
Before you sign up for a rent-to-own property, you need to make sure that you will be happy with what you choose. This can sometimes mean having a solid & established plan in place, because your lease may last several years.
If something major happens, you're stuck on your contract, which may cost you some serious dough.
And, with a lease-option agreement, you have the right to walk away at the end of the lease. However, it is certainly going to cost you.
You will likely lose every penny of your option fee as well as all of the rent credit that was supposed to go toward the purchase price of the home. It will mean thousands of dollars wasted if you change your mind.
Unreliable Landlords
In order for the rent-to-own agreement to work, you have to trust the landlord to some degree. Some landlords may take your rent money, but stop paying on the mortgage. If this happens, the property may be lost to foreclosure and your rent-to-own agreement may be null and void.
You don't have much control over what happens to the property until you finally close on a new mortgage.
Late Rent Payments May Void the Contract
Make sure that you read all of the fine print in your contract. Sometimes, a seller will slip in a clause about late rent payments. If you miss even a single payment, there is a possibility that you will forfeit the right to purchase the home.
You will lose all of the money that you put into the purchase of the home as well. Always make sure that you go over a proposed contract with a skilled attorney so that you know exactly what to expect from your agreement.
Get an Inspection and Title Search
You don't want to wait years to find out that there is something majorly wrong with the home. There may be outdated electrical wiring, plumbing may be out of code, etc. When you go to purchase the home, it may not pass inspection which could affect your financing. Since you are preparing to purchase this home, treat it that way.
Get a home inspection before you agree to lease the property at all. This might be a few hundred dollars upfront, but it can save you a lot of headache years down the road.
Another key thing that you will want to do is to complete a title search. This ensures that your landlord actually owns the property and has no title issues that could prevent you from purchasing the home.
It's a smart way to protect your financial investment before getting too deep in the process.
Making the Decision to Rent-to-Own
Renting-to-own can be a great way to purchase a home, even if you don't qualify for financing right now. It is recommended that you get in touch with your prospective future lender to make sure that you are meeting the requirements to qualify when your lease is up.
If you aren't able to secure financing at the end of your lease, it could spell trouble. You might lose thousands of dollars or you could end up being sued depending on the terms of your contract.
This type of arrangement allows you to choose a home you love, save up money for a down payment, and lock in a price right now. However, it is also a risky endeavor.
You have no control over whether your landlord is paying the mortgage. A late payment might void your contract. You will also need some additional money upfront to pay for a home inspection and a title search.
Ultimately, you have to weigh your options to determine if a rent-to-own arrangement is going to be the right fit for you. If you are confident that you will qualify for a mortgage in a few years and have the money to pay for the option fee right now, then you might be a great candidate.
If not, consider how you may buy your own home right now or make a rental home or apartment work for you in the meantime.
Keep Reading: