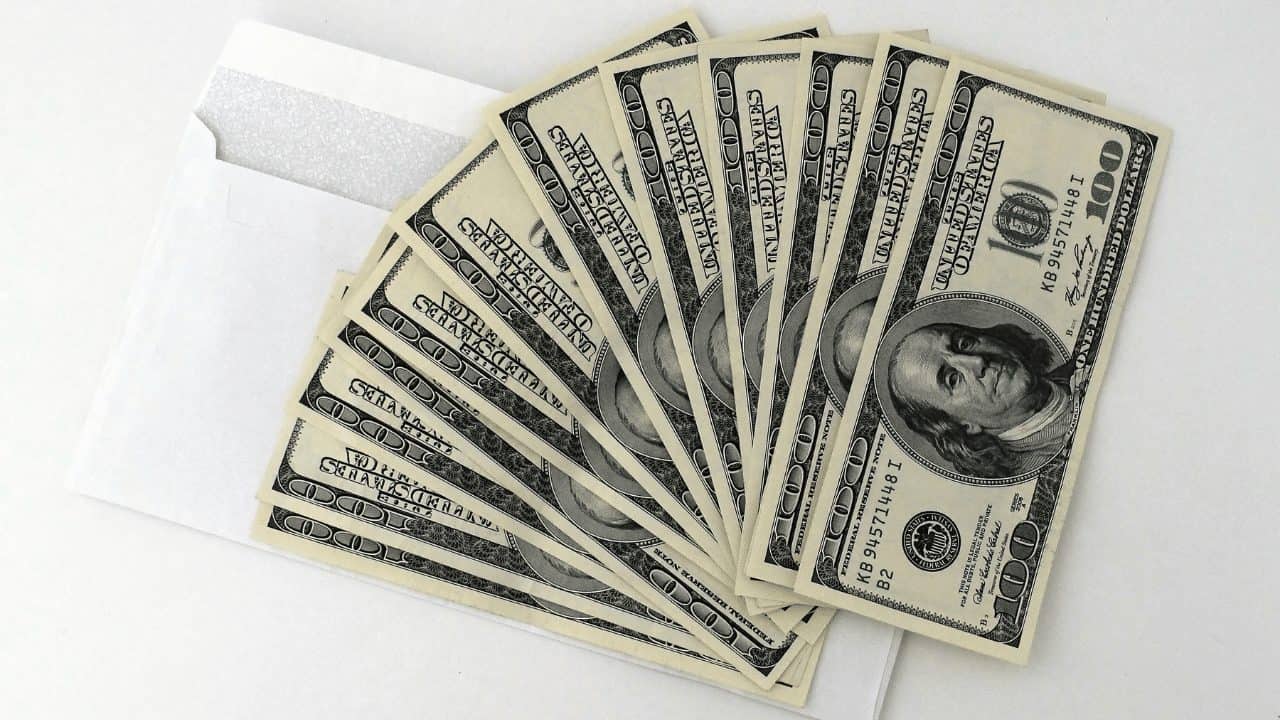 Disclaimer
We only endorse products that we truly believe in. Some of the links below may earn us some extra guac at no additional cost to you. Please pass the chips & thank you for feeding our habit.
In March of 2020, I quit my job. I know, perfect timing, right? Global pandemic aside, I decided to take a leap of faith and begin an adventure into the world of freelance work.
Being the personal finance nerd that I am, one of my primary concerns when opting for self-employment was that I would be taking a step back when it came to retirement savings.
And as it turns out, that was a legitimate concern. With my previous employers, I had access to established retirement investment vehicles. Now I needed to do my own research on what retirement accounts for self-employed people are available and the pros and cons of each.
Financial Priorities for the Self-employed
Anyone who has started a new business venture understands there are abundant costs, many of which you don't think about ahead of time. For the first few months of self-employment, I was barely keeping myself afloat.
Not only was I thrust into the world of needing to be my own boss, but I generally just wasn't making that much money. It was a stressful time, to say the least.
After six months and numerous client contracts later, I finally had an enough financial buffer to loop back to my original concern about retirement.
Without an established 401(k) as I was offered with previous employers, it seemed like I had few options. That's when I started to look into how to open a retirement account for myself.
Retirement Account Options
Most people are familiar with 401(k) retirement accounts, or perhaps even a 457 or 403(b), depending on their line of work. Before becoming self-employed, I had never heard of a Solo 401(k), SIMPLE IRA, or SEP. But these are the three main options available to those who choose to take the road less traveled and employ themselves. Below we discuss these three types of retirement accounts for the self-employed along with the pros and cons of each.
But these are the three main options available to those who choose to take the road less traveled and employ themselves and the pros and cons of each.
Solo 401(k)
The one-participant 401(k) plan is a flexible option that allows the individual to contribute as both the employer and the employee. It's a solid alternative for business owners who are operating solo, without any employees. And they can use it to obtain coverage for themselves and their spouse.
For 2021, you as the employee can contribute up to the limit of $19,500, and you as the employer can contribute up to 25% of earnings, with a total contribution limit of $58,000.
The Solo 401(k) plan has a slew of benefits, including the ability to contribute pre or post-tax and extremely high contribution limits.
Another advantage offered by the Solo 401 (k) is that you can choose when you want to fulfill your tax obligation. If you make contributions as an employee, you will be able to enjoy flexibility in terms of your deferrals.
There is also the option to make a part or all of these contributions as a Roth Solo 401 (k) contribution. In this plan, you will not be able to derive any tax benefits at the onset but later, during retirement, you can enjoy tax-free gains.
To be eligible for this type of retirement account for the self-employed, you must have income and no full-time employees, save for yourself, a spouse, or a business partner, making it an ideal option for people like me who are going it alone.
Pros
Ability to take out a loan against contributions

Allows Roth contributions

Allows employees with less earnings to contribute more than with a SEP
Cons
A bit more paperwork to do than with other plans
SIMPLE IRA
The Savings Incentive Match Plan for Employees, or SIMPLE, account is another type of individual retirement account (IRA) that allows both employees and employers to contribute.
While other types of retirement accounts for the self employed often allow traditional (pre-tax) or Roth (post-tax) deferrals, all contributions to a SIMPLE IRA are made pre-tax.
To participate in a SIMPLE IRA, employees must have been compensated at least $5,000 during any two former calendar years. As the business owner, you must also anticipate paying them at least $5,000 in the current calendar year in which they are participating.
Employees elect to participate in the plan by choosing to make a salary deferral. What's unique is that employers are given a choice in contributions to a SIMPLE IRA. An employer can choose to match employee contributions up to 3% or make a non-elective contribution amount.
A non-elective contribution means that each employee, regardless if they choose to make a salary deferral, will receive an employer contribution of 2% of the employee's compensation.
This is an excellent benefit for employees, especially for those who don't feel they are at a place financially where they can afford to allocate funds towards retirement.
The SIMPLE IRA's employee contribution limits are slightly less than the Solo 401(k) account, coming in at $13,500 for 2021. But given the employer contribution aspect of this plan, it still allows for significant savings.
Another significant merit of the SIMPLE IRA is that as an employer you can take advantage of the tax breaks against the contributions you make for your employees.
Plus you don't have to spend a ton of time and effort in readying your paperwork for this plan. Opting for the SIMPLE IRA is quick and easy, with a minimal amount of paperwork. And you can get it done through a financial institution that deals with it. All you'll need is a plan document (essentially a plan of what you want done and when you want it done) and annual disclosures to employees. In addition, the SIMPLE IRA plan has low startup and maintenance costs, as compared to other retirement options.
Pros
Employer contributions vest immediately

Non-elective contributions benefit employees
Cons
Pre-tax contributions only

Mandatory employer contributions can be expensive in a slow year

Lower contribution limits
SEP IRA
The Simplified Employee Pension (SEP) plan holds funds in a traditional IRA with pre-tax contributions as with the SIMPLE IRA. It was initially created to encourage small businesses to set up retirement options for their employees. Whether you're a self-employed person with or without employees, you can opt for the SEP IRA. Employers not only get a tax deduction but can also contribute to each employee's plan as per their discretion. It allows employers the freedom to decide the contribution amount each year, so it can vary. Alternatively, they can also decide whether to contribute at all in a given year.
In terms of tax benefits, the SEP IRA is treated on par with traditional IRAs. So, similar tax breaks and investment options are available under both these investment plans. Plus, in case of transfer or rollover, the same rules will typically be applicable under both.
To be eligible to participate in the SEP IRA, employees must be at least 21 years old, have been employed three of the last five years, and have received a minimum of $650 (in 2021) in compensation during the year.
The most significant distinction with a SEP IRA is that it allows only employer contributions. But the bright side is those contributions have extremely high limits. In 2021, employer contributions to a SEP can't exceed the lesser of 25% of employee compensation or $58,000.
For employers, the SEP offers many benefits, including flexible contributions and the ability to change the percentage of contributions each year depending on how the business is doing.
Pros
Employer contributions vest immediately

Higher contribution limits

Employers can skip contributions in downturns

Employers can deduct contributions from taxes
Cons
Cannot take out a loan against contributions

Contributions may suffer in down years to employee detriment

Pre-tax contributions only

Expensive for employers
How to Choose a Plan
The best retirement accounts for the self employed or the best type of retirement plan that's best for your situation depends on your business structure and anticipated savings amounts. If, like me, you're a single-member LLC, or you run a company where you and your spouse are the only employees, then a Solo 401(k) might be the best option.
I chose to open a Solo 401(k) for the following reasons:
I operate in a single-member LLC

I wanted to invest on behalf of myself as an employee and as the employer

I like the flexibility of being able to choose pre-tax or Roth contributions

I can contribute more when I make less money than I would be eligible to do in a SEP or SIMPLE (see below)
A Plan Comparison
Since I'm more of a visual learner, I ultimately made my decision using a calculator and side-by-side plan comparison. Assuming that I make $35,000 in freelance income this year, below are the potential retirement contributions I could make for each type of retirement account for the self employed.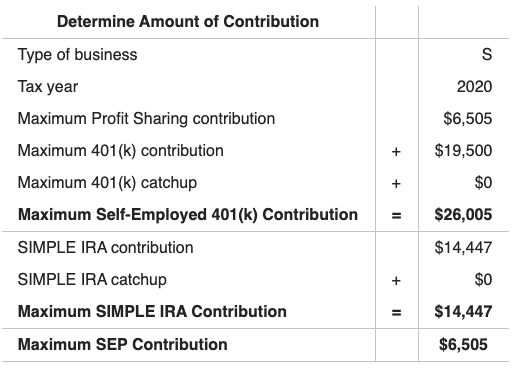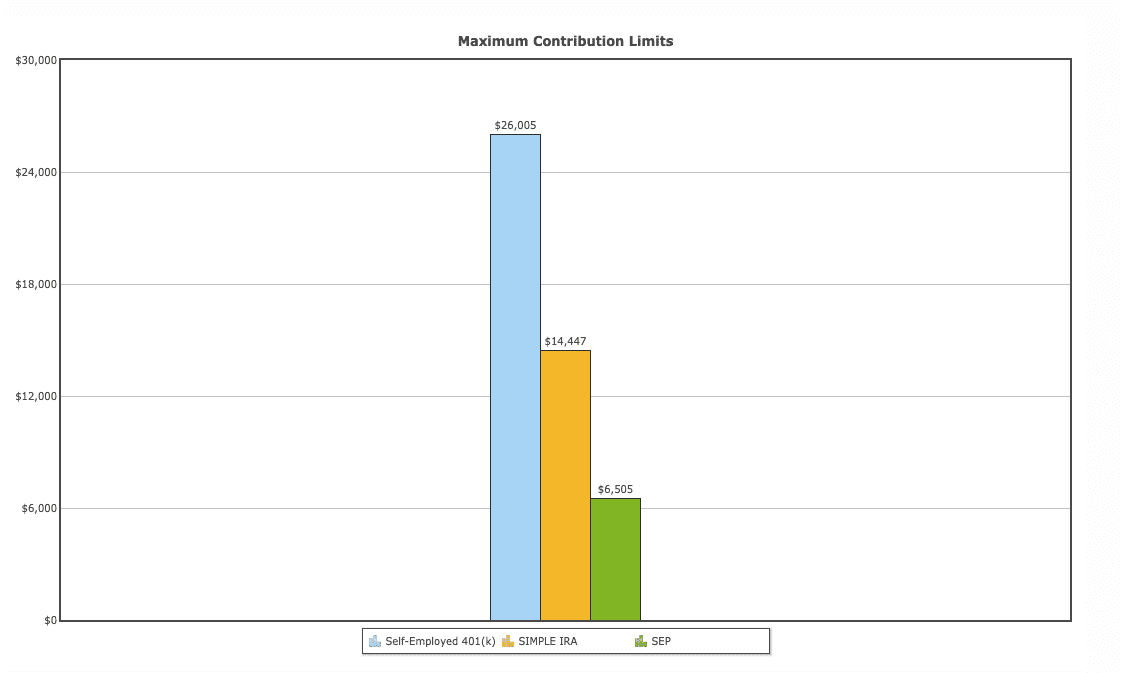 As you can see, a Solo 401(k) plan – one of the best self employed retirement plans – offers the most potential for savings for those earning a more modest income.

The Bottom Line
If you're self-employed and are not actively saving for retirement, I implore you to dig in and determine what type of retirement vehicle best suits your business and retirement needs. The sooner you start, the more funds you will accrue towards retirement. Retirement accounts for the self-employed are a great way to plan for the future when you'll be no longer working, whether it is due to health reasons or simply because you want to relax after having worked hard for decades.
You owe it to yourself and other employees of your small business to provide a financial outlet that enables everyone to set themselves up for retirement successfully.
I don't know about you, but I don't plan to work forever, so I'd like to be prepared for when the day comes that I decide to call it quits on work and jump into life's next adventure.
Contributor's opinions are their own. Always do your own due diligence before investing.
Keep Reading: