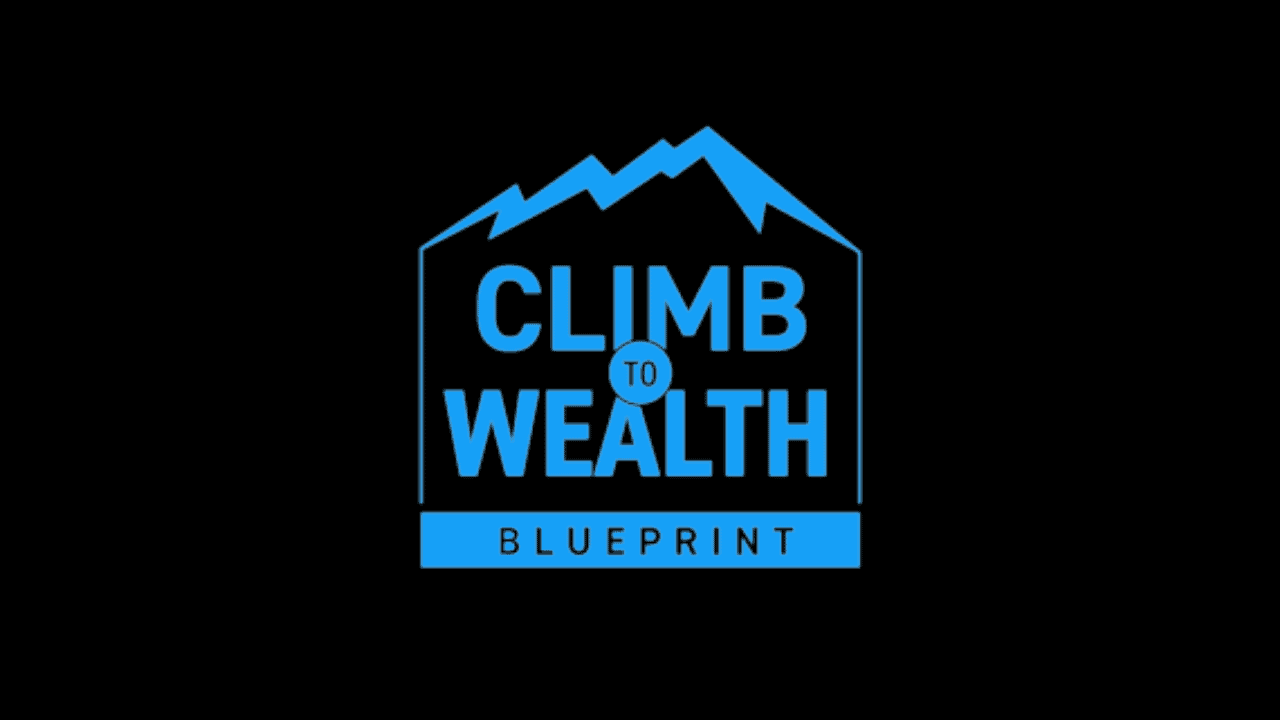 Disclaimer
We only endorse products that we truly believe in. Some of the links below may earn us some extra guac at no additional cost to you. Please pass the chips & thank you for feeding our habit.
In this mindful review, you'll learn all about Minority Mindset's Climb to Wealth Blueprint. We're going to cover the high's, the low's, and everything in between.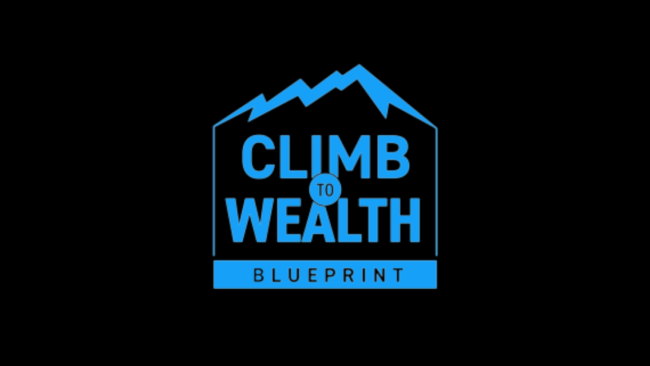 Here's the thing…
The Climb to Wealth Blueprint is not a magic bullet. It's not going to magically take away your debt, or miraculously place thousands of dollars into your wallet.
| Platform | Fees | Promotions | Link |
| --- | --- | --- | --- |
| | $0 Fees | Get a cash bonus of $30-$500 when you deposit $1,000+ in the first two weeks. | Learn More |
| | $0 Fees | Get one free stock priced up to $225 when you link a bank account. | Learn More |
| | $0 Fees | Get two free stocks when you deposit $5 within 30 days. | Learn More |
| | $0 Fees | Start investing with as little as $1. | Learn More |
This program is strategically designed to give you the financial education you need to live a financially healthy lifestyle. However, it won't work unless you do.  
Who is the Climb To Wealth Blueprint for?
You've been lied to.  What the majority of people know about saving money, investing money, and growing money, is wrong.
Money is changing. So, we made a course that shows you how to use your money the right way in today's world.
This program is not for you if you: 
Are already a conscious and experienced investor with enough passive income to cover your monthly expenses

Don't have the money to afford the course.

(Go check out our free YouTube videos for now, then come back when you've got the means and are ready to take your finances to the next level)

Are looking for a simple and quick fix to all of your financial problems. This blueprint takes time, effort and discipline, and if you're not in it 100%, then you will not benefit from it
In order to be financially fit, you need the right financial education first.
So if you're a person that:
Is currently living paycheck-to-paycheck, in debt, or looking for the right tools to build your wealth 

Is looking to maximize your money outside of your savings account (and your 401k)

Is a self starter that is seeking financial freedom
You're in the right place. The Minority Mindset Climb to Wealth Blueprint will give you the tools to flip your finances, and take them from a worry to an asset.
What is the Minority Mindset's Climb to Wealth Blueprint?
The Climb To Wealth Blueprint is a comprehensive 5-week money management program. 
With this program, you'll learn the fundamentals of strategic saving, proven strategies to build a financial system while investing for passive income every month, how to spend money like wealthy people, how to earn more money and fuel your financial system the right way, and how to protect your assets using wealth protection strategies.
Minority Mindset's Climb to Wealth Blueprint is the quintessential learning tool to take you from guessing about your finances, to mastering your finances.
Contrary to popular belief, having the life that you want does not require you to:
Be the smartest person in the room

Be born into a rich family

Have a special degree

Work a job that you hate 
In fact, some people with seemingly "perfect" lives and "great" professions with "high" salaries are living financially average because they never take the time to understand how money works.
The Climb to Wealth Blueprint is a financial tool that you can use to sharpen your financial knowledge so you can use your money like the wealthy and not end up financially average.
We will give you ways to maximize every dollar you earn, and helpful strategies on how you can use your money to live how you want to.
Here's how one of our favorite financial concepts, the 50/30/20 money plan, impacted one of our students:

Financial independence? Smart investing tips? Increased income? All of these can be achieved through the Climb to Wealth's Blueprint. Just wait until you see the 75/15/10 plan….
What Are People Saying about the Climb to Wealth Blueprint 
The Climb to Wealth Blueprint provides you with the education and resources to build a financial system that is designed to make you wealthy.
But don't just take our word for it. All different people from all different walks of life have taken this program, and have walked away more financially fit than ever before.
Here's just some of what people have to say about the Climb to Wealth program:




The Climb to Wealth Blueprint  is more than just a money guide. It's a complete life changing lense that alters how you view money.
With the Climb to Wealth Blueprint, you'll get:
Organized step-by-step video lessons on how to use your money the right way

Easy to follow content that allows you to immediately start taking charge of your finances

Quizzes and handouts to test your knowledge 
When you enroll in the program, you'll start to distance yourself away from the traditional way people think about money.
And you'll start to see how the minority of people use their money. 
Times change, and money changes with it. The only way to stay ahead is to change, learn, and grow our understanding of money, so that our money can do the same.
Have questions? No problem.
We have answers.
Here are some frequently asked questions.
I suck at managing my money – will this course work for me?
You won't suck for much longer. You will learn how to build financial discipline and you will create a financial system on how to monitor your money.
Is this a course on investing?
No. This is a course on how to use your money as a tool to build wealth. We will dive deep into investing in the Lead Your Money step, but this is not an investing course.
We will cover the basics of stock market investing, real estate investing, and money lending. But this is not a course on stock market investing, real estate investing, or how to be a private money lender. 
If you're looking for a how-to course on investing in the stock market, real estate, or money lending, this is not the product for you.
What if I buy this course and it sucks?
We want you to feel safe investing in this course. Once you purchase the course, you have 60 days to go through the entire education and apply it to your life. We are very confident you'll love our education. But of course, our financial education isn't magic either.
If you aren't happy with the course for any reason OR you don't make your money back within 60 days, we will pay you with our 110% refund. That's how confident we are in our financial education.
This way we take on all the risk, and you keep the upside.
 I already know how to invest my money – what do I need you for?
This course goes beyond just investing. We talk about how you can use your money as a tool to build your wealth. 
Investing is just one part of that.
Plus, you might learn some new investing strategies in our Lead Your Money step because we focus on investing for passive income. 
 Are you going to teach me how to start a business?
Starting a business is an art of its own. From product creation, to marketing, to fulfillment, to customer service, intellectual property, to content creation – there are a lot of factors that go into "starting a business".
This course will give you a framework on how digital businesses work. You will also learn what good businesses entail. But this is not a training program on how to build a business.
If you're looking for a course on how to make money online, this is not the product for you.
Wealthy? Why not rich?
When people think of being rich, they often associate it with owning a bunch of flashy things and living large. While there's nothing wrong with living large, that's a secondary part of being wealthy.
When you're wealthy, the primary concern is to live free. The secondary concern is to live large.
A free life is one where you don't have to worry about how you're going to pay your bills. You don't have to beg your boss to get a vacation. And you can afford all the nice things you want, without worrying about the price tag.
It's easy to look rich. Any bank will be willing to help you with that. Our goal is to build wealth.
There is a bunch of free content out there. You even have a YouTube Channel on it. Why should I pay for this?
You're right. There's a lot of great content out there and we encourage you to learn whatever you can.
This course goes beyond that. It is designed to hold your hand and tell you exactly what to do with your money step-by-step. From saving your first $2,000, to paying off your credit card bills, to budgeting your money, to investing for passive income, to smart spending, to earning more. Not only do we go over what to do, we  give you strategies on how to do it.
So, what exactly will I learn from this course? 
Besides an amazing tool that will give you the opportunity to be financially fit and grow your money, the Climb to Wealth program is a five part, easy to understand, video classroom that goes into detail everything you need to know about your money.
But, in case you still need more, here's a brief overview of what you'll be learning in this course:
Step 1: Create Your Financial Base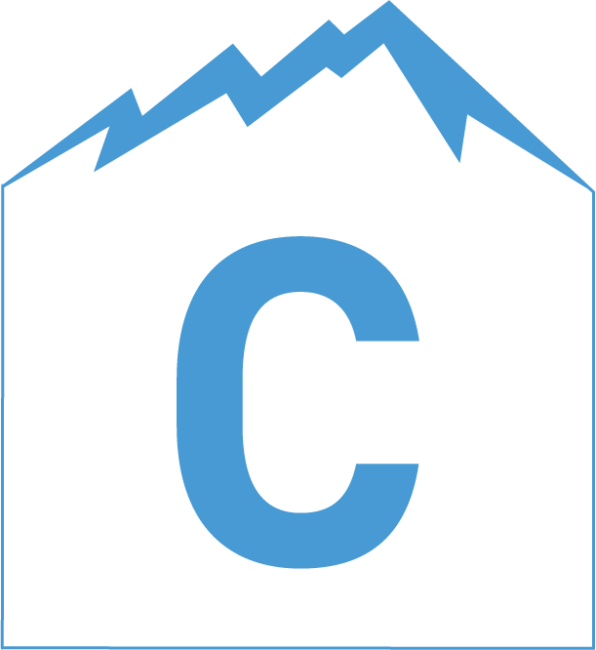 Every journey has a beginning. Your climb up the financial mountain towards financial fitness will be no different.
When you login for week one, you will start by learning all about how to build your financial base.
Why?
Why does the Burj Khalifa (the tallest building in the world) not fall over during a windstorm? 
Because the developers spent so much time, effort, and resources creating a very strong base before they even thought about building upwards.
The same is true with your money: If you don't have a strong financial base, you will fall. 
That means you have to stop the financial bleeding caused by high-interest debts.
This would include anything like:
 Credit cards

 Cash advance loans (also known as 'Fast Cash' loans) 

 Merchant cards for things like furniture, clothing, and electronics
It might seem like an impossible task, especially when you are always playing catch-up.
But there is a solution…
We're going to show you how you can build a $2,000 savings fund within the next 90 days.  
And then we're going to give you 3 simple strategies to help you eliminate your high-interest debts very quickly.
Step 2: Lead Your Money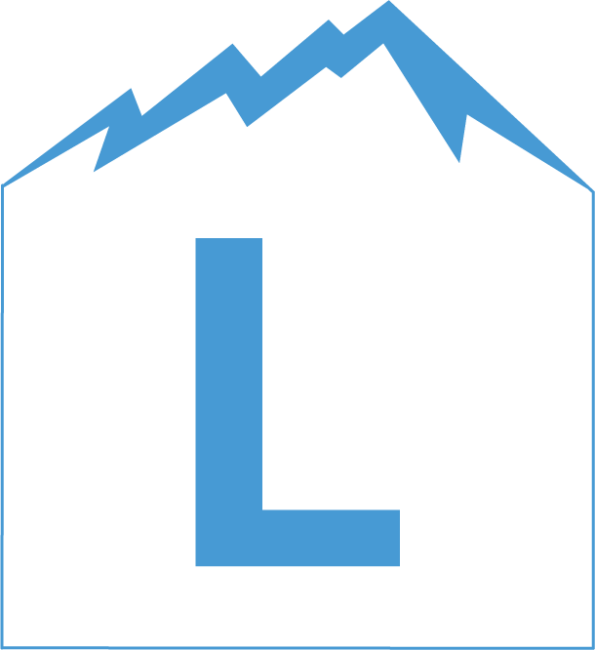 Week two is centered around simple strategies that will teach you how to start growing your money.
And there's one key…
The secret to building wealth is not saving, it's investing.
But more specifically, we will teach you how to use your money as a tool to create passive income.
What's passive income?
It's income that you are not actively involved in earning.
The majority of people have a consumer mindset. 
They make money, pay the highest taxes, and then use whatever money is left to buy (or finance) things that rapidly decline in value.
We call these things consumer expenses.
We're going to show you how you can use your money as a tool to attract you more money.
Instead of following what the majority of people do above, you are going to build an investor mindset like the minority of people.
Then you will use your money to buy investment seeds, which are things that pay you with passive income.
Now if you're thinking "but I don't have any money to invest" – don't worry.
We'll show you how to systemize your finances so you have money to invest in income producing investment seeds, every month.
It's not as far-fetched as you might think. We're going to show you how.
Step 3: Interest Free Living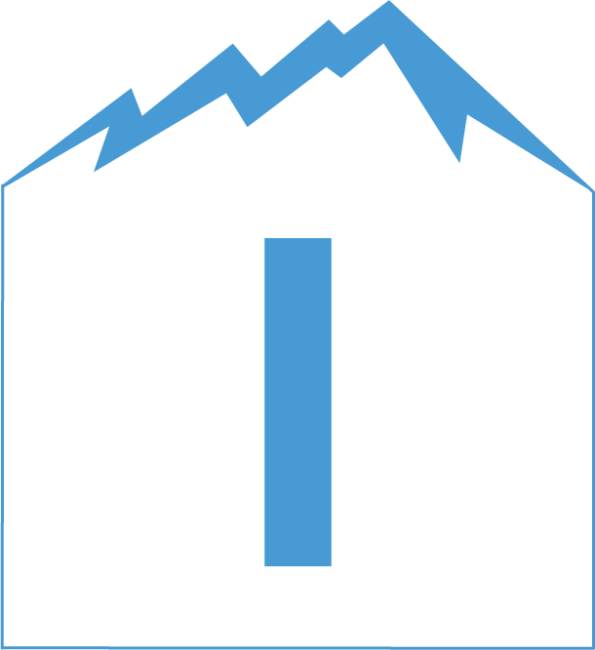 In week three, we'll show you ways to keep your finances out of trouble, and start spending money like the wealthy.
Here is the reality when it comes to spending in America:
   

80%

of Americans live in debt

   

1 million

Americans default on their student loans EVERY YEAR

   

78%

of working Americans are living paycheck-to-paycheck
That's scary.
The flip side is, 90% of money problems have nothing to do with the amount of money you make. 
It's what you do with the money you make.
It has become normal to earn $1 and then go out and spend $1.25.
You don't have to be a math genius to understand that this is not going to end well.
That is…unless you're a bank.
Banks LOVE it when you don't understand your finances
They make BILLIONS of dollars every year because you don't understand how the game works.
Well, enough of that… 
In this step, we're going to show you how to use your money to build your own wealth. Not wealth for your bank.
So you're going to learn how to get rid of your remaining debts (student loans, car payments, mortgage).
And you're going to learn how to spend money the way wealthy people do.
Step 4: Multiply Your Income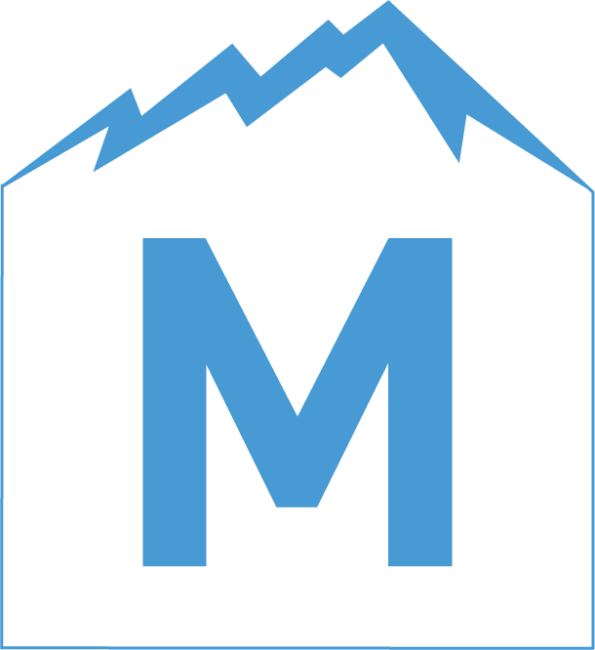 Week four is all about hustlin' with your finances, and finding creative ways to grow your income without working yourself to death.
Financially speaking, working harder at your job is one of the worst ways to grow your income. Here's why:
You get paid for your time. When you don't work, you don't get paid. 

You limit the amount of money you can earn because there's a limit to how many hours you can exchange for dollars

Working hard for someone else is expensive.

You pay the highest taxes.

 
I'm going to show you what we think is the best way to work smart & create a side income in today's economy.
Oh, and these strategies come with (legal) tax breaks too.
Step 5: Be Great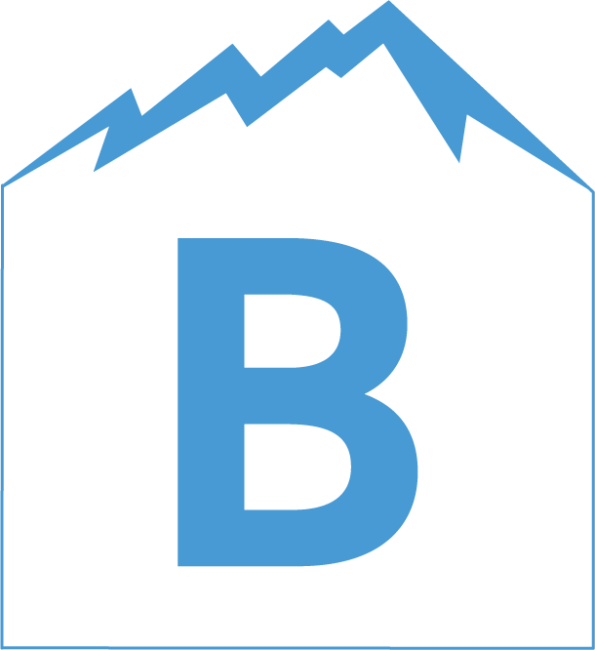 The final week outlines how to protect the money that you've invested, grown, and earned through becoming financially fit.
Your family is depending on you to be smart with your money.
In this step, we'll show you how you can keep your wealth with our asset protection strategies.
And we're going to show you how you can give back to your community by incorporating giving into your lifestyle because the more you have, the more you can do.
This training is packed with step-by-step information on exactly what you should be doing with your money.
Click here for full details on the Climb to Wealth Blueprint.
The Climb to Wealth Blueprint does more than just show you some videos, and give you financial tips. The Climb to Wealth Blueprint is an interactive learning experience, giving you hands on opportunities to test your knowledge, and expand your skills.
Here are a few other things you'll also get with the course:
Small homework assignments after every lesson to keep you on pace so you don't fall behind

 

Our personal finance spreadsheet to help you systemize your finances

 

Handouts and workbooks with every lesson for easy learning

 

Occasional quizzes to make sure you understand the material 

 

And you're protected with our 60-day money back guarantee
We're not holding anything back when it comes to understanding money. We put it all in one easy to follow system.
What else?
There's a lot of myths out there surrounding money. The Climb to Wealth Blueprint will debunk all the ones you've heard.
You've probably heard things like:
You should save as much as you can, for as long as you can

Buying things with 0% APR saves you money

Sales save you money

Money will make you happy

401k's are the best place to invest money

The average person cannot invest in real estate

Your house and car are investments
These are just some of the myths that we will climb over in the Climb to Wealth Blueprint.
We'll need to show you why these are just myths, and not the truth, before you can begin to climb the financial mountain.
Ready to get started?
You won't find a program like the Climb to Wealth Blueprint anywhere else.
It gives you real, easy to understand tools, so that you can stop letting your finances run your life, and start giving every dollar you make a specific job.
We want you to stay financially fit, live out your wildest dreams, and not have to worry about your debts and bills any longer.
You can wait and start tomorrow.
Or the next day.
Or even the next day.
But the longer that you wait, the harder it will be to make the changes that help you use money the right way.
So, are you ready to start your journey towards financial fitness?
Sign up for our Climb to Wealth Blueprint and learn how to master your money, today!