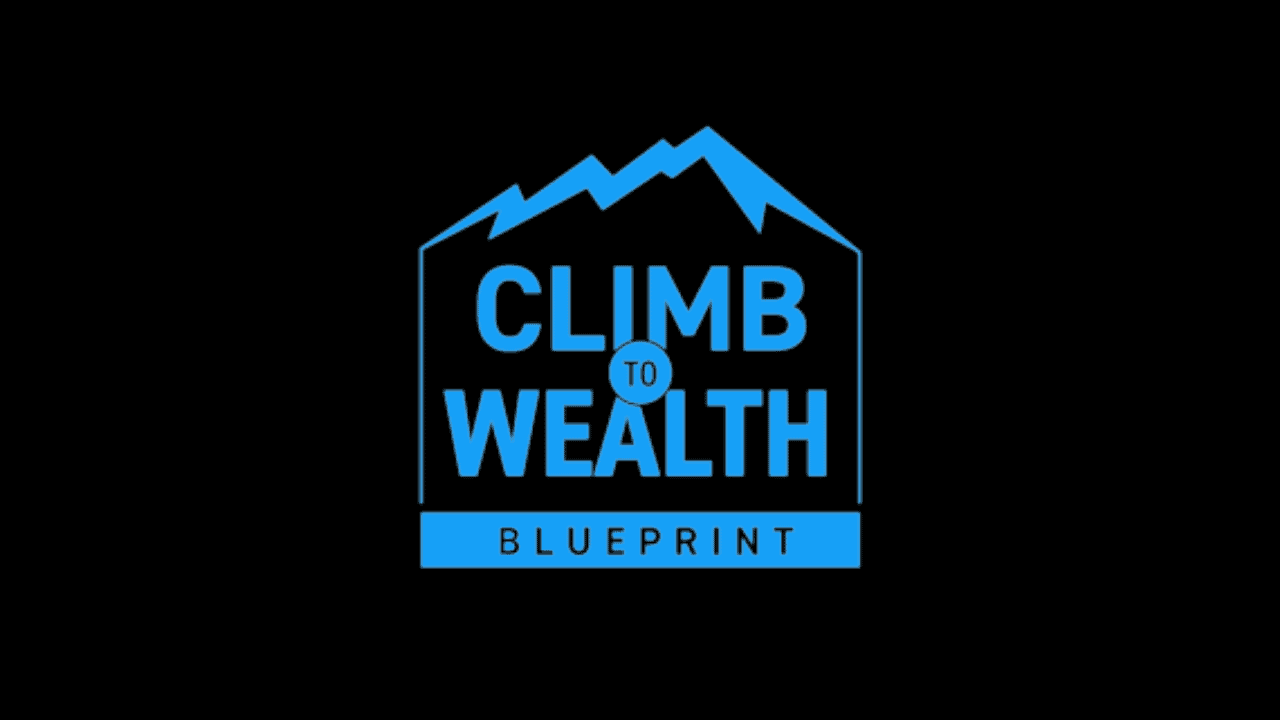 Disclaimer
We only endorse products that we truly believe in. Some of the links below may earn us some extra guac at no additional cost to you. Please pass the chips & thank you for feeding our habit.
FAQs About The Climb To Wealth Blueprint
Allow us to answer your most frequently asked questions regarding our Climb to Wealth Blueprint.
I Suck At Managing My Money – Will This Course Work For Me?
You won't suck for much longer. You will learn how to build financial discipline and you will create a financial system on how to monitor your money.
Is This A Course On Investing?
No. This is a course on how to use your money as a tool to build wealth. We will dive deep into investing in the Lead Your Money step, but this is not an investing course.
We will cover the basics of stock market investing, real estate investing, and money lending. But this is not a course on stock market investing, real estate investing, or how to be a private money lender. 
If you're looking for a how-to course on investing in the stock market, real estate, or money lending, this is not the product for you.
What If I Buy This Course And It Sucks?
We want you to feel safe investing in this course. Once you purchase the course, you have 60 days to go through the entire education and apply it to your life. We are very confident you'll love our education. But of course, our financial education isn't magic either.
If you aren't happy with the course for any reason OR you don't make your money back within 60 days, we will pay you with our 110% refund. That's how confident we are in our financial education.
This way we take on all the risk, and you keep the upside.
I Already Know How To Invest My Money – What Do I Need You For?
This course goes beyond just investing. We talk about how you can use your money as a tool to build your wealth. 
Investing is just one part of that.
Plus, you might learn some new investing strategies in our Lead Your Money step because we focus on investing for passive income. 
Are You Going To Teach Me To Start A Business?
Starting a business is an art of its own. From product creation to marketing, fulfillment, customer service, intellectual property — there are a lot of factors that go into "starting a business".
This course will give you a framework on how digital businesses work. You will also learn what good businesses entail. But this is not a training program on how to build a business.
If you're looking for a course on how to make money online, this is not the product for you.
Wealthy? Why Not Rich?
When people think of being rich, they often associate it with owning a bunch of flashy things and living large. While there's nothing wrong with living large, that's a secondary part of being wealthy.
When you're wealthy, the primary concern is to live free. The secondary concern is to live large.
A free life is one where you don't have to worry about how you're going to pay your bills. You don't have to beg your boss to get a vacation. And you can afford all the nice things you want, without worrying about the price tag.
It's easy to look rich. Any bank will be willing to help you with that. Our goal is to help you build wealth.
Why Should I Pay For This?
There is a bunch of free content out there. You even have a YouTube Channel on it.
You're right. There's a lot of great content out there and we encourage you to learn whatever you can.
This course goes beyond that. It is designed to hold your hand and tell you exactly what to do with your money step-by-step. From saving your first $2,000, to paying off your credit card bills, budgeting your money, investing for passive income, smart spending, to earning more. 
Not only do we go over what to do, but we also give you strategies on how to do it.
What Are People Saying About The Climb To Wealth Blueprint?
The Climb to Wealth Blueprint provides you with the education and resources to build a financial system that is designed to make you wealthy. But don't just take our word for it. All different people from all different walks of life have taken this program, and have walked away more financially fit than ever before.
Here's how one of our favorite financial concepts, the 50/30/20 money plan, impacted one of our students:

The Climb to Wealth Blueprint is not just for beginners. It's also a handy tool for people who aren't new to personal finance and all it entails.


With the Blueprint, people are able to increase their wealth significantly in less than 6 months.

Our students even hung some of our theories and strategies on their walls!

Ready To Get Started?
You won't find a program like the Climb to Wealth Blueprint anywhere else.
It gives you real, easy-to-understand tools so that you can stop letting your finances run your life, and start giving every dollar you make a specific job.
We want you to stay financially fit, live out your wildest dreams, and not have to worry about your debts and bills any longer.
You can wait and start tomorrow. Or the next day. Or even the next day. But the longer that you wait, the harder it will be to make the changes that help you use money the right way.
So, are you ready to start your journey towards financial fitness?
Sign up for our Climb to Wealth Blueprint and learn how to master your money, today!