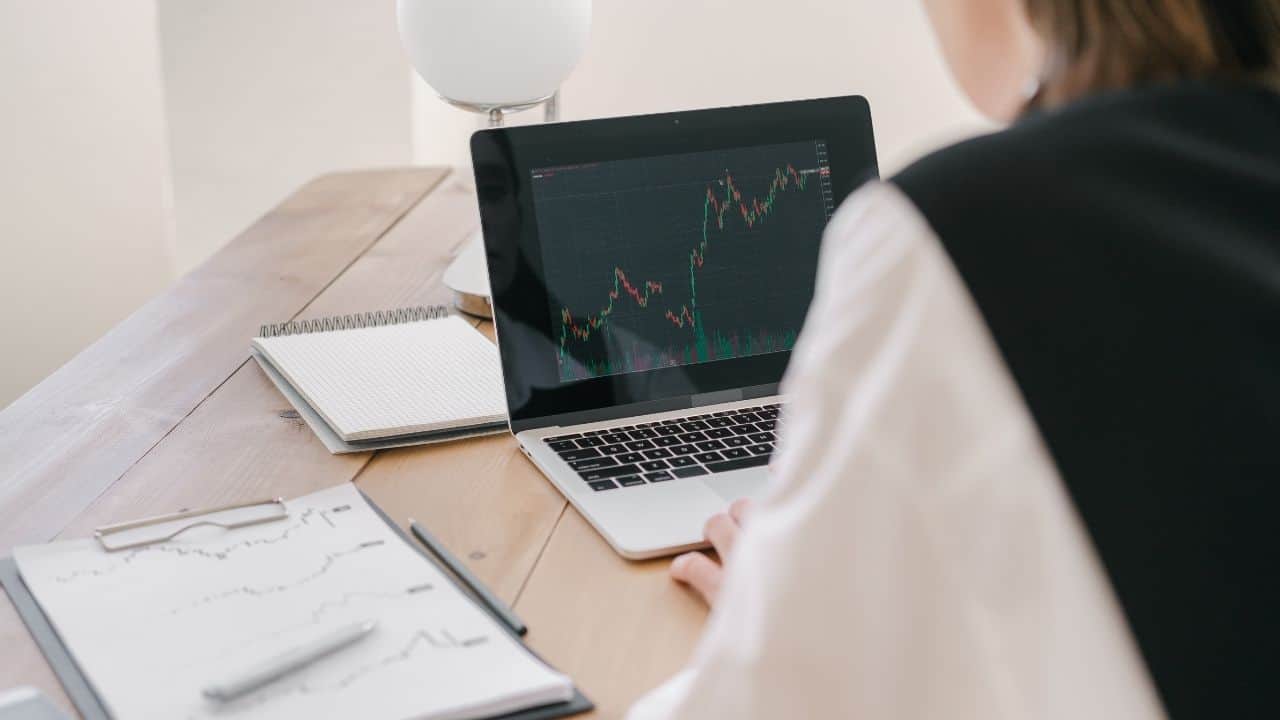 Disclaimer
We only endorse products that we truly believe in. Some of the links below may earn us some extra guac at no additional cost to you. Please pass the chips & thank you for feeding our habit.
Without a doubt, Robinhood has changed the way that investors trade. When the company launched back in 2014, very few people actually believed that this small stock-trading app could disrupt the entire brokerage industry. Yet, by 2021, the 22.4 million verified users that they had accumulated speaks for itself.
In a recent Minority Mindset poll, 77 percent of readers said they use investing apps. This is what has drawn so many people to Robinhood – it's incredibly simple to use! Unlike other platforms with busy dashboards and complicated features, Robinhood has reduced the process of trading stocks to just a few simple clicks.     
Despite being a commission-free brokerage, Robinhood does charge certain fees for each trade. These are regulatory fees that are imposed by the SEC, FINRA, and ADRs. Additionally, Robinhood also has optional monthly fees for those members who sign up for Robinhood Gold accounts.
Best Stock Market Investing Promotions
Robinhood Fees
When Robinhood came along in 2014 and offered zero-commission trading, even the cheapest online brokers at the time were still charging between $5 to $8 per trade. This was unthinkable in an industry that was charging over $100 per stock trade before 1975.
While this has helped to skyrocket the popularity of Robinhood, investors need to be aware that there are certain regulatory fees associated with stock market trading that are beyond the control of any brokerage. Here are the fees that Robinhood charges its users.
Regulatory Transaction Fee
To protect the interests of everyday investors, many brokerages and exchanges will become members of what's known as self-regulatory organizations (SROs). The largest of these SROs in the U.S. is a private company called the Financial Industry Regulatory Authority (FINRA).
FINRA is not a part of the government. Essentially, it's an organization that has been approved by Congress to oversee its members, and the Securities and Exchange Commission (SEC) oversees FINRA.
FINRAs members (including Robinhood) are charged a fee that is ultimately intended to cover the costs incurred by the government as part of their oversight duty. Because of the nature of this charge, Robinhood passes this fee on to its customers.
The SEC fee is currently $5.10 per $1,000,000 of principal and is rounded up to the nearest penny. Robinhood only charges this fee on the sale of assets totaling more than $500. The buying of securities does not trigger this fee.
Trading Activity Fee
Another fee imposed by FINRA is for the cost of the company to supervise and regulate its member firms. This is yet another required expense that is passed on by Robinhood to its customers.
This fee is called the trading activity fee and costs: 
$0.000130 per share for equity sells

$0.00218 per contract for options sells
Some other important notes about the trading activity fee:
This fee is also rounded up to the nearest penny

It can be no greater than $6.49 (unless it occurs in multiple parts)

It is not charged for sales of 50 shares or less
American Depositary Receipt (ADR) Fees
If you happen to buy shares of foreign companies, the banks holding these certificates may have to act as a temporary custodian until the transaction clears. These are called American Depositary Receipts (ADRs) and the financial institutions that are responsible for them will typically charge $0.01 to $0.03 per share. Again, this fee is passed on by Robinhood to its users.
Robinhood Gold
Investors who want to take their portfolio to the next level can sign up for an optional premium service called Robinhood Gold. This is a suite of tools and features that gives its members access to more research and market data as well as other benefits like margin investing. The cost of Robinhood Gold is only $5 per month.
Fees Robinhood Does Not Charge
While Robinhood does pass on fees charged by FINRA and ADRs, it's important to remember that they don't charge a lot of the other common fees that traditional brick and mortar providers or even a discount broker would ask.
Here are some of the fees that Robinhood does not charge its customers.
Trading Commissions on Stocks and Options
The most notable difference between Robinhood and other brokerages is that they do not charge commissions for stocks and options. 
This was a bold move for a discount broker. For over a hundred years, it's been perfectly acceptable (and profitable) for brokers to charge a fee each time a share of stock was bought or sold. Even in the digital age as stock became computerized, many discount brokers were still charging commissions (albeit much, much less than what the rest of the industry was charging at the time).
Advanced investors who prefer to use risker strategies such as options will also enjoy the fact that there are no per-contract fees. Whereas others may charge somewhere around $1 per contract, Robinhood does not have this fee.
Account Maintenance
In the past, it was fairly typical for financial institutions to apply some nominal fee for maintaining the accounts of their investors. A good example of this is 401k plans. Whether you realize it or not, 401k plans charge their participants a small administrative fee for activities such as recordkeeping, legal compliance, government expenses, etc.
Even in the digital age, some of Robinhood's competitors will charge anywhere from 0.25 percent on up for assets under management. You can typically find these kinds of fees with most robo-advisor apps.
However, Robinhood does not charge an account maintenance fee. Investors can hold their funds with the company without fear of profits being eroded away. Additionally, there's no account balance minimum with Robinhood.