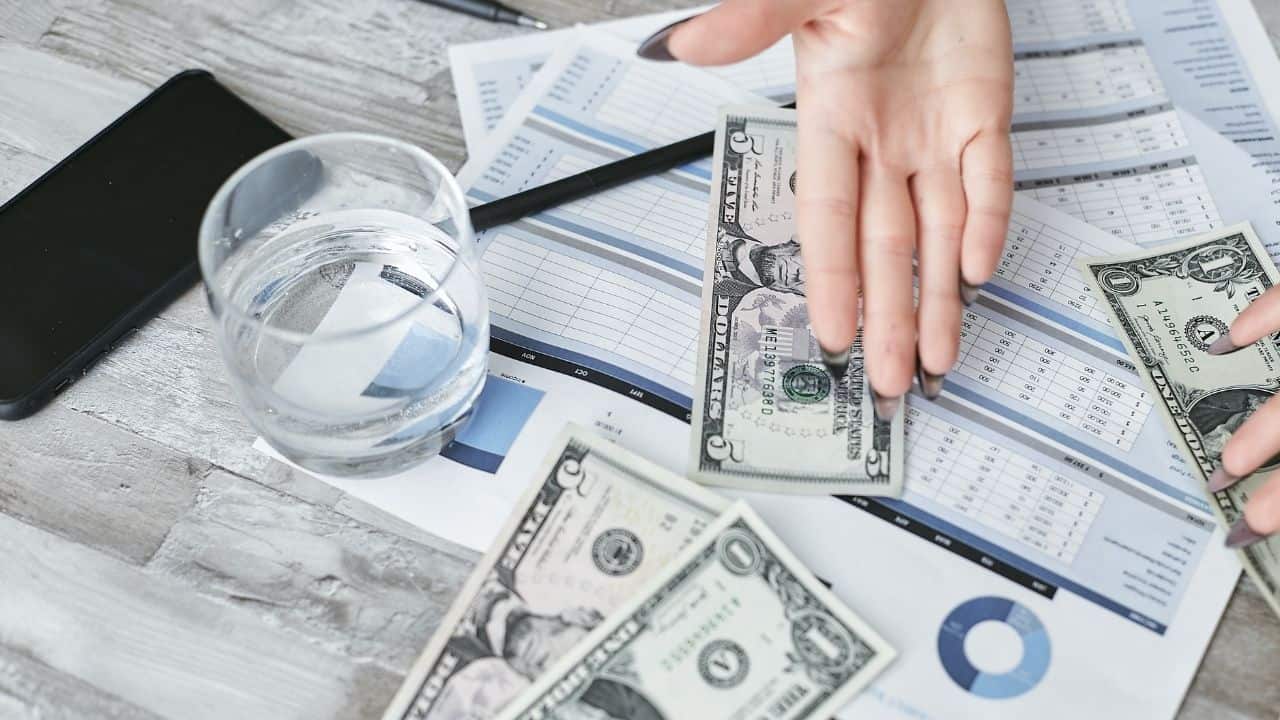 Disclaimer
We only endorse products that we truly believe in. Some of the links below may earn us some extra guac at no additional cost to you. Please pass the chips & thank you for feeding our habit.
When I first started investing, I knew that it was best to leave your investments to grow for a long time without interfering with them. Unfortunately, sometimes life happens and you need to cash in on a few investments. This has certainly happened to me with unexpected medical bills or higher-than-usual credit card statements. While it isn't something that I make a habit of doing, you may eventually need to know how to withdraw funds on Robinhood for these unforeseen expenses. 
Withdrawing funds on Robinhood can be done through the account profile both on the web and on mobile apps. Go to the account menu and select Transfers. From here, the app or site will walk you through all of the steps necessary to make your withdrawal. Keep in mind that there are some restrictions. 
Investors who need to take a break from buying and selling stocks for a little while or who just want to cash in on their investments will need to know how to manage their transfers. The good news is that it takes just a few clicks or taps to access your money!
How to Withdraw Funds on Robinhood (Web)
Perhaps the easiest way to withdraw funds on Robinhood is through their web app. It involves far fewer clicks and is extremely straightforward to access your funds from a laptop or tablet as opposed to using the app. Investors who are looking to cash out on their Robinhood funds quickly and easily will want to follow these three easy steps.
1. Go to Account
The first step to withdraw your funds on Robinhood is to go to your account. This is accessible from the home page, all the way in the upper right-hand corner. Click here to access the drop-down menu to see your full range of options.

2. Select Transfers
From the menu that appears when you select Account, you will go to the Transfers option. It should be the fourth option from the top, underneath your portfolio value and buying power. The screen will look like this: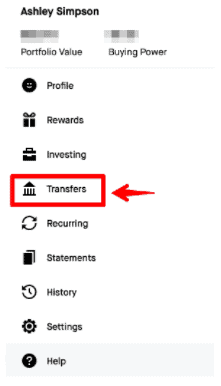 3. Transfer Your Funds
All you have to do to withdraw funds from your Robinhood account at this point is to follow the on-screen prompts. To the right of the screen, you will see a box that says "Transfer Money." It will allow you to fill out the amount you want to transfer, the account you want to transfer from, and the account you want to transfer to.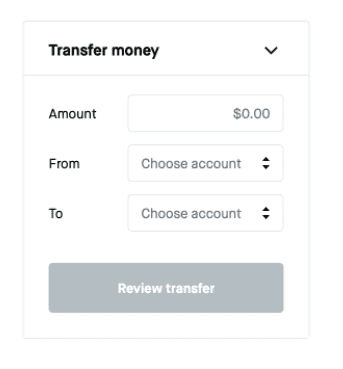 How to Withdraw Funds on Robinhood (Mobile App)
If you want to withdraw your funds from Robinhood from the convenience of your smartphone, this is also an option. However, it will take a few additional taps of the screen to make your deposit go smoothly. This method of withdrawing funds is the same whether you are on an iPhone or an Android. 
The pictures in this article reflect the iOS app, but the Android app should look extremely similar.
1. Tap Account
Unlike on the web version where account is in the upper right-hand corner, you will instead look for the bottom corner of the screen. It is marked with the grey outline of a person. Click here and it will redirect you to a new screen where you can see your profile and all of your stocks all in one convenient location.
2. Go to the Menu
From the profile, you will see the three bars in the upper right-hand corner of the screen. It should be to the right of your profile picture and name. Tap here and it will pull down a menu of all the actions you can take on the platform. This is where you can invest, transfer money, or set your security features.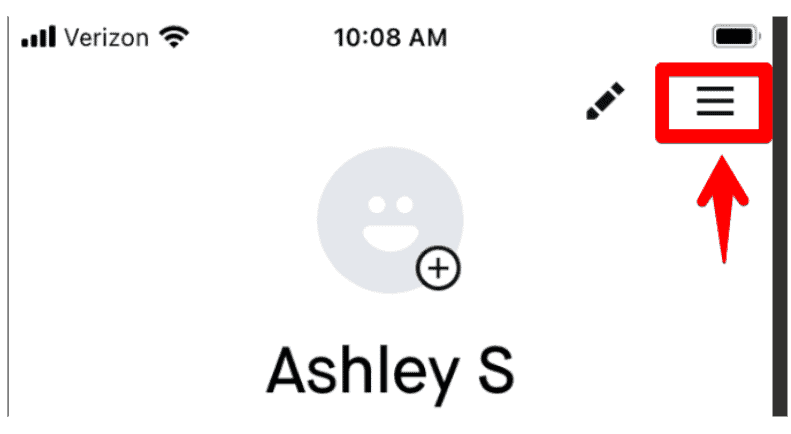 3. Select Transfers
The second option on the menu relates to your transfers. Tap here to be taken to the main hub where transfers can officially be made. 
On this screen, you will see the option to move money either into your Robinhood account or to your bank account. You can also schedule automatic deposits. As you scroll further down, you can see your withdrawable cash at a quick glance as well as your linked bank accounts. If you want to withdraw to a bank account that has not yet been linked, this is the time and place to add it.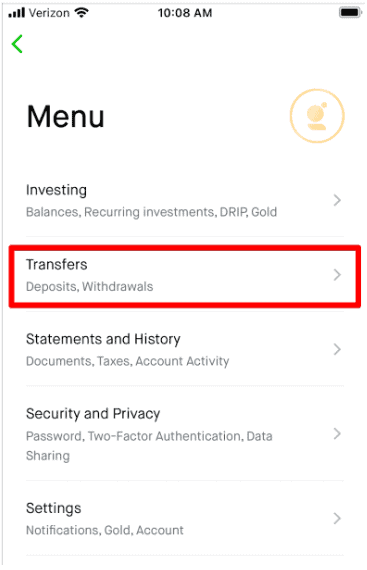 4. Tap Move Money
When you are ready to move your money around, all you have to do is tap Move Money.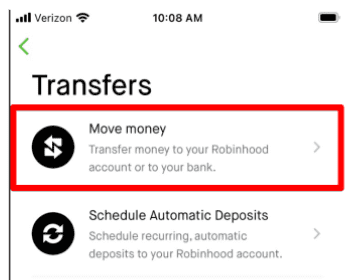 You will be directed to a new screen where you can select the amount of money you wish to transfer, the account you want to transfer from (Robinhood), and the account you want to transfer to (your bank account).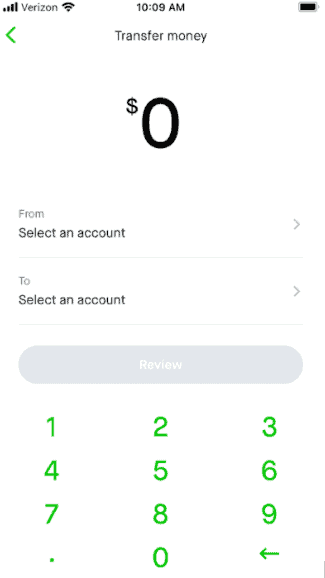 5. Review and Submit
You are finally ready to tap Review on your pending transfer. This gives you an opportunity to review the transfer before it officially takes place. Make sure to verify that all details relating to the amount of money you want to transfer and the accounts you want to transfer to are correct.
Withdrawal Rules on Robinhood
While the process to withdraw funds on Robinhood is relatively clear and easy for any method used, it should be noted that there are a few rules governing these withdrawals. Make sure that you give yourself enough time to see the transferred funds show up in your bank account. This might mean that you need to plan ahead a bit if you intend to use those funds to pay a major bill like I did.
Maximum Withdrawals
You can make up to five withdrawals or up to $50,000 in withdrawals per business day. Keep in mind that a deposit may take up to five trading days to complete. During this time, you will not be able to withdraw or spend those funds. Look for it to be marked as complete, and then you will officially be able to withdraw those funds.
Withdrawing from a Recent Sale
If you recently made a sale, your funds will need an opportunity to settle before you can withdraw them to your personal bank account. This usually is denoted as the trade date plus two additional trading days. By the third day, the funds you earned from the sale will be transferred to your buying power and can be withdrawn to your bank account.
Withdrawing to a New Bank Account
Investors who have recently made a deposit into Robinhood may have a harder time getting their money back out if they are planning to withdraw to a different bank account. The money usually has to sit in your Robinhood account for 60 days following a deposit before you can transfer it to a new or different bank account. You may need to reach out to their customer support team for more assistance with this issue. 
In order to facilitate this transfer, customer services may ask for a few additional pieces of supporting documentation from you: 
A letter detailing why you want to withdraw funds to a new bank account

Picture of the front and back of a government-issued identification card

Bank statements to prove you are the account holder

Amount and bank details for the account you would like to transfer funds to
With all of this information in hand, Robinhood can consider your request and help you make the transfer to a new bank account.
Account Restrictions
There are times when you may run into an issue where you cannot withdraw your funds from a Robinhood account. These occur when you have account restrictions placed on you for any number of reasons. 
One of the most common restrictions is placed if an investor is also the control person for a company that they own stock in. For compliance reasons, these investors may be limited in what they can sell or withdraw. 
Of course, there are other times when Robinhood may restrict your account access: 
Transfer reversals

Incorrect or outdated information

Inquiries related to potential fraud

Account levies
If you need to have account restrictions listed from your account, you will need to contact Robinhood support staff to have them removed. They may ask for additional documentation before removing the restrictions.
Selling Stocks on Robinhood
Is your money tied up in stocks on Robinhood but you want to transfer it to your bank account for help with your monthly expenses? Selling stock on Robinhood is just as easy as making a transfer to your bank account. Remember that it can take about three trading days before the funds are made available in your account, so plan accordingly if you know that you will need to access those funds quickly.
1. Go to the Stock Page
From the home page, you will go to the company stock page for the asset you want to sell. This gives you deeper insight into how the stock has performed historically over the one day, one week, one month, three month, one year, and five year benchmarks. It will show you the return for today and the total return if you were to sell this asset.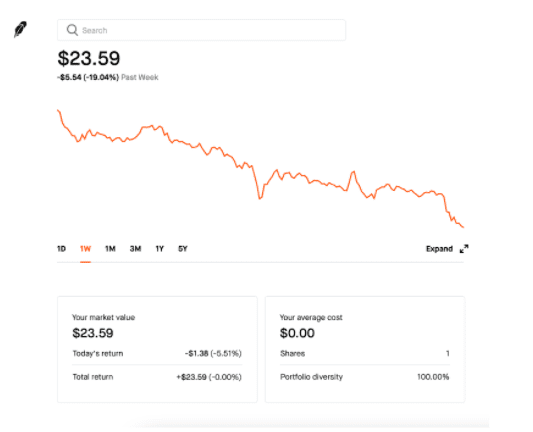 2. Look for the Sell Box
On the right-hand side of the screen, you will notice a box that allows you to buy and sell shares. Select the "Sell [Stock Name]" tab on this box. It will populate with all of the information necessary to sell your assets.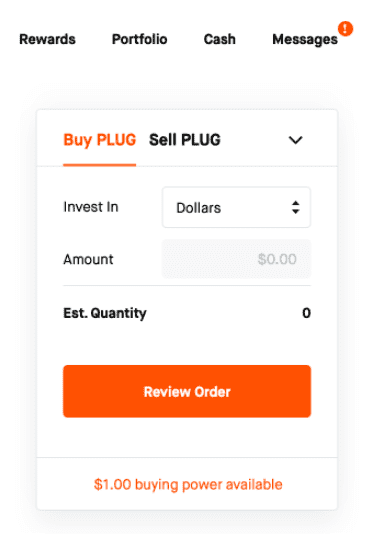 3. Select the Appropriate Actions
You can choose to sell your shares based on dollar value or number of shares. It will show you the total credit you will receive for selling these shares based on the current market price of the stock.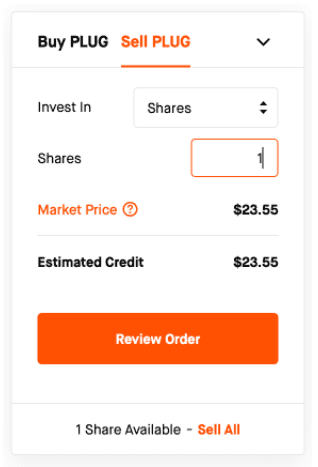 Alternatively, you can sell all of your assets on a given stock. At the bottom of the box, you will find an option that says "X Shares Available – Sell All." Select this option and follow the next series of prompts to cash in on your asset. 
If you are struggling to figure out how to withdraw funds from your Robinhood account, it might be because your money is tied up in stocks. You will have to sell each individual stock that you no longer want if you want to free up that money and withdraw it to your bank account. Following these three easy steps, you can make the most of your money.
Withdrawing Funds On Robinhood
Removing your money from the Robinhood app is a relatively simple process. It doesn't matter whether you want to approach it from your laptop, desktop, or smartphone. The mobile app takes a few extra taps of the screen, but it can be a convenient way to manage all of your investments while on-the-go. 
Be sure to follow all of the on-screen prompts to review a potential transfer and to follow through on submitting it. Don't worry if you don't see the money show up in your bank account right away. It can take up to five trading days for your money to land in your other account. Make sure that you abide by all of the withdrawal rules to keep your account active. 
Now that you know how simple it is to remove your funds from Robinhood, it's time to sign up for an account! Visit Robinhood to sign up for your account today.