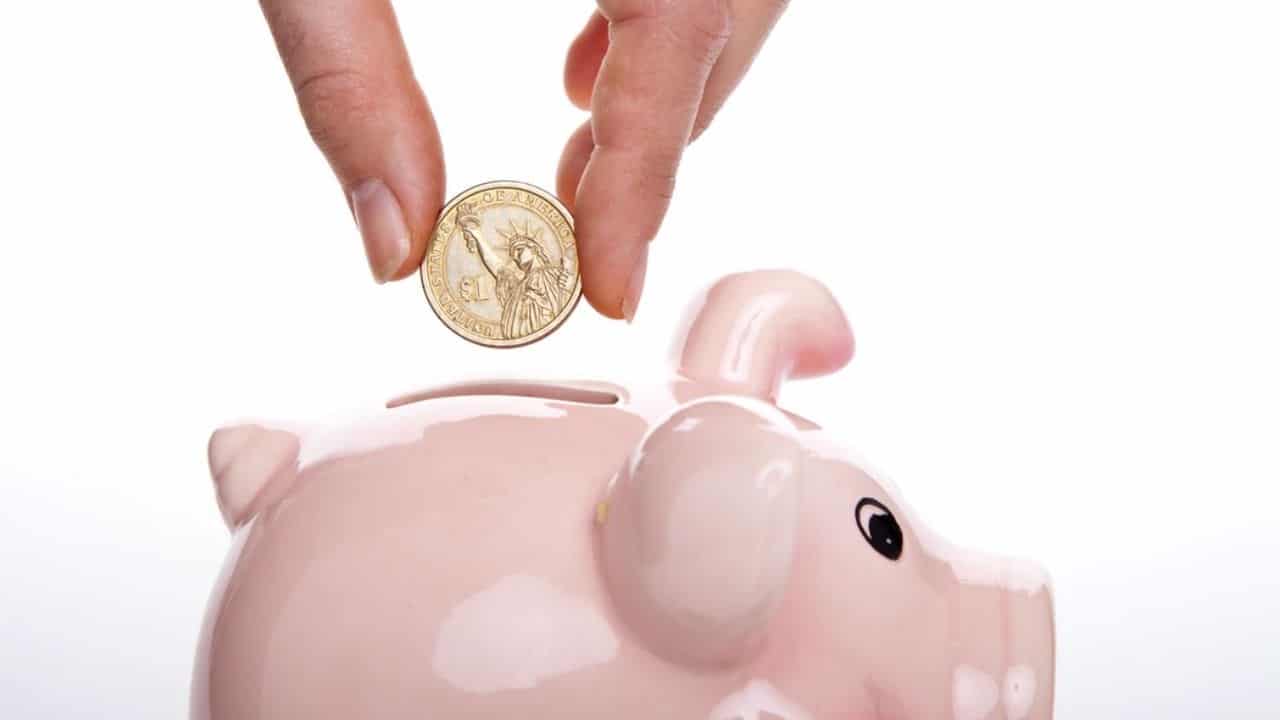 Disclaimer
We only endorse products that we truly believe in. Some of the links below may earn us some extra guac at no additional cost to you. Please pass the chips & thank you for feeding our habit.
If you've reached the point with your finances where you're finally ready to start saving money for retirement beyond just your employer 401k, then chances are you already know about IRAs.
IRAs (individual retirement accounts) are kind of like miniature versions of 401k plans. As of 2020, they allow you to make tax-advantaged contributions up to $6,000 per year (or $7,000 if you're age 50 and older). Plus, you get to decide who to open your account with and what kind of assets you'd like to invest in.
But if there's one question to stumps most people, sometimes to the point where they do nothing at all, its this: Do I want a traditional IRA or a Roth IRA?
Traditional IRAs let you skip paying your taxes now and instead allow you to defer them until you're ready to retire someday. Roth IRAs work the opposite by taking the tax payments now and then letting you enjoy tax-free retirement distributions in the future.
Both are a pretty good deal, but which one is better?
In this post, I'm going to walk you through 4 important reasons why you might want to consider choosing a Roth IRA over a traditional IRA. Though some might not apply to your situation now, I can tell you from experience that it will change over time, and it will be good to know how these factors could influence your decision later on.
You Make Too Much Money
Here's the thing … the IRS has a lot of rules for who can contribute to each type of IRA and who can't. For the most part, these rules are based on how much money you earn (your MAGI or modified adjusted gross income) and how you file your taxes (single, joint, etc). Exceed any of these income limits, and IRS will basically make your decision for you.
For example, let's say you and your spouse report a combined income of $150,000 per year. According to the IRS, you make too much to make a tax-deductible contribution to a traditional IRA (for 2020, it needs to be less than $104,000). Technically, you can still make a contribution to a traditional IRA. But it would be non-deductible, so that kinda defeats the purpose.
With the Roth IRA, however, you're good to go. As long as your MAGI is less than $196,000 as of 2020, you can make a full contribution. Even if you earn more than this, there are some sneaky ways to still contribute like using a backdoor Roth IRA technique.
You Could Be in a Higher Tax Bracket Someday
The real decision behind a Roth vs traditional IRA is what you think your tax situation will be like in the future. If you think you'll be in a higher income tax bracket than you are now, then go with the Roth. If you think you'll be in a lower bracket, then go with the traditional.
Since most financial gurus tell us that we'll only need 60 to 80 percent of our current income during retirement, the traditional IRA route seems to make more sense. But whoever said you have to be normal?
If you work really hard and save a high percentage of your money, it's totally possible that you might build up a decent-sized nest egg. In fact, you may even be able to grow one that supplies you with more spending money than you're enjoying right now. While that would be great, it would however potentially bump you up into the next tax bracket. 
That's why if your savings are in a Roth IRA, then you'd have nothing to worry about. You could pull out all the money you want from it without having to worry about what kind of tax consequences there might be.
The other elephant in the room is that no one knows what the future holds for our tax laws. They could go up, down, or be rewritten altogether. In this situation, it's a classic case of "the devil you know is better than the devil you don't know". By deciding to pay your taxes now, you lock-in to whatever the laws say now and liberate yourself from whatever they might become in the future.
A Roth is a Backup Emergency Fund
Have you ever found yourself in a financial pickle and really wishing you could tap into your 401k for some much-needed help? You can't, of course … at least not without getting approval from your employer to take out a loan or paying the IRS a 10 percent penalty before you're age 59-1/2. Ouch! 
Unfortunately, traditional IRAs are even more strict. Not only would you have to pay the 10 percent penalty for early withdrawals, but you're also not even allowed to borrow any money.
This is where a Roth IRA can save the day. With a Roth IRA, since you already paid taxes on your contributions, you're allowed to withdraw them any time you want; even before age 59-1/2. It's only the "earnings" portion of your Roth IRA that is still restricted.
That means if you haven't been doing so well on building up your emergency fund, contributing to a Roth IRA could be like your "Plan B". In a true emergency, rather than rack up unnecessary credit card debt or apply for personal loans, your savings could be accessed as needed. However, again I'll stress that this strategy should only be reserved in the event of true and unforeseen emergencies.
No RMD's When You're 72
Finally, I know this is probably a ways off for most people to think about, but another great benefit of Roth IRAs is that they don't require RMDs (required minimum distributions) when you turn age 72.
For traditional IRAs and 401k plans, the IRS expects you'll start making withdrawals after you cross the age of 59-1/2, and that means they can finally start collecting the taxes you owe them. But the IRS also doesn't want people to hoard their savings and never pay taxes either. That's why they have an additional rule when you turn age 72 that says you have to start making withdrawals; hence why they're called "required minimum distributions".
What happens if you don't start taking withdrawals? The penalty for not making an RMD is a hefty 50 percent of the amount you were supposed to take out. That's a pretty serious slap on the wrist and a good way to potentially waste thousands of dollars you spent years saving up.
However, with a Roth IRA, you won't have this problem. There are no RMDs for the rest of your lifetime, so you can take out as much or as little as you please.
No Matter Which You Choose, Save Your Money
All in all, there are lots of good reasons to go with either a Roth IRA or a traditional IRA. Your decision will really come down to your unique situation and which of these reasons works the best for you. The important thing is to keep on saving your money. By the time you're old enough to be faced with rules like RMDs, you'll be glad you started saving now – no matter which type of IRA you choose.
Contributor's opinions are their own. Always do your own due diligence before investing.
Keep Reading: