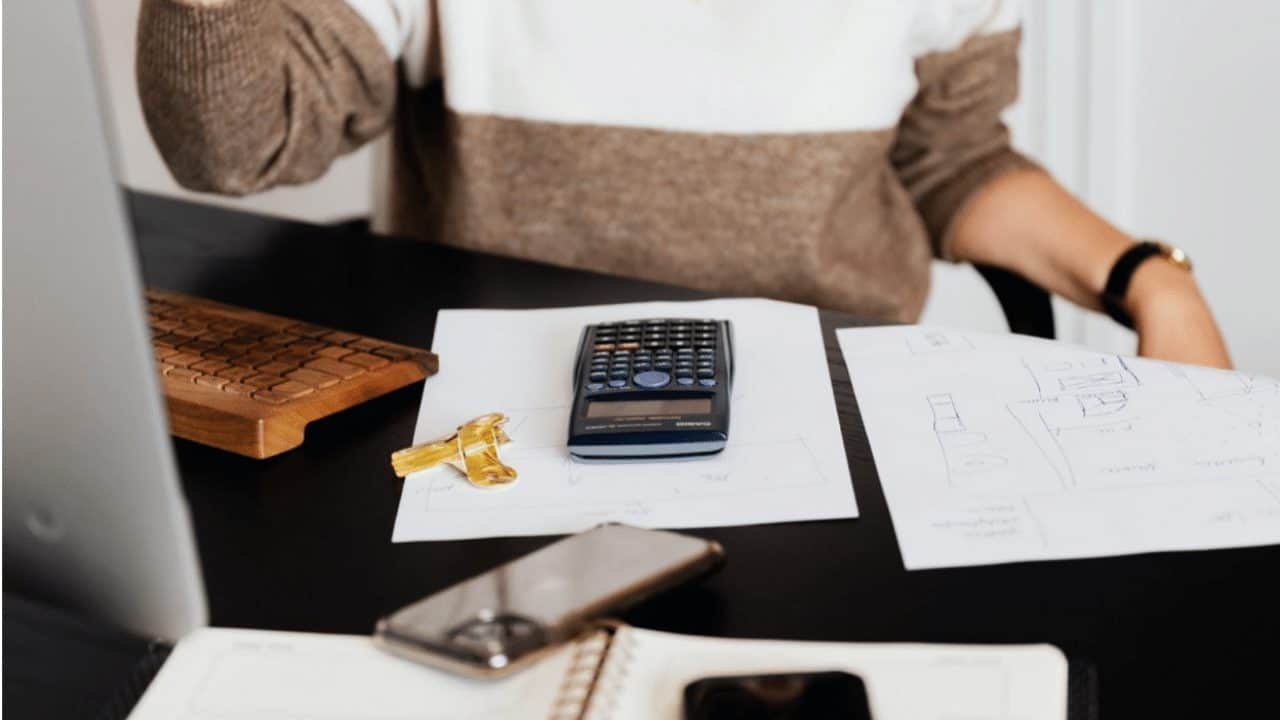 Disclaimer
We only endorse products that we truly believe in. Some of the links below may earn us some extra guac at no additional cost to you. Please pass the chips & thank you for feeding our habit.
So you've just graduated from college and were hired into your first "adult" job. Congratulations! There are going to be a lot of challenging things to learn over the next few months like what your role will be, what responsibilities it will entail, and even how to navigate your way through all the subtleties of working in a new environment.
For many people, as they sit down with that big packet of new-hire papers that the HR department makes you sign on your first day, they'll come across something they've probably never thought much about: retirement.
I can still remember being at my first job and receiving the sign-up forms for our company's retirement. I was so confused and had so many questions …
"Do I actually need to sign up for this?"
"I'm only 23. Why should I even be worried about retirement at this age when I still need to buy a reliable car and a house someday?"
"How does this retirement plan thing even work? Won't it make my paycheck less?"
… And so many others. Fortunately, being a naturally curious person, I set out to learn and digest as much about retirement planning and personal finance as I could. I read book after book and blog after blog post.
What did I find out? That retirement planning is one of the most under-appreciated ways to build wealth over time. The more effort you put in early on, the greater your chances of living very comfortably in your later years.
In this post, I'm going to explain the importance of saving and investing for retirement, starting as early as with your first job.
We'll also explore how you can balance your long-term financial goals with other big-ticket life events which are likely to happen in the next 5-10 years.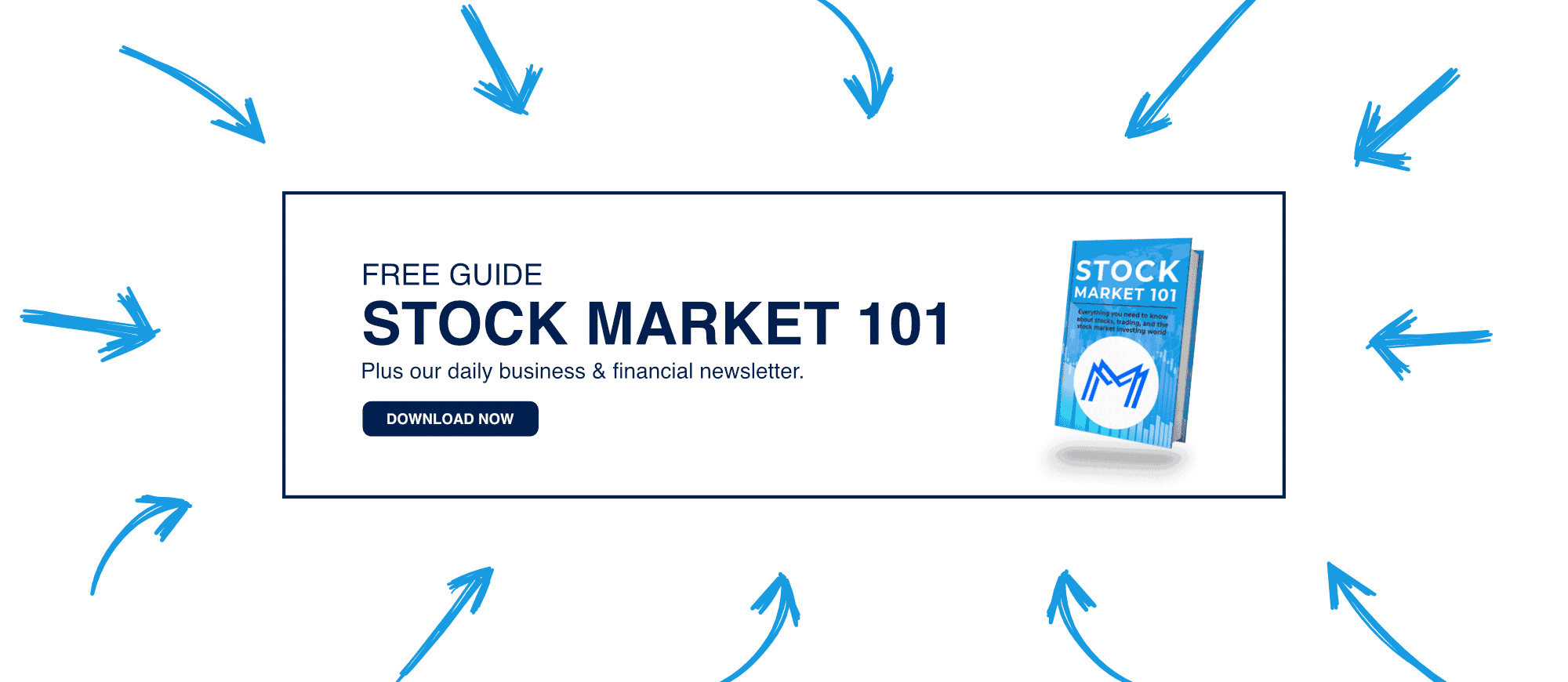 Why is Investing for Retirement Important?
Before we can talk about the importance of saving for retirement, it will be helpful to understand what a retirement plan does for you.
What is the Purpose of a Retirement Plan?
Your retirement plan is really nothing more than a pool of money that you'll eventually use to cover your living expenses once you've separated from employment. You'll often hear people refer to it as your "nest egg".
The typical structure to most retirement planning scenarios is that you'll work for 30 years or so saving some percentage of each paycheck.
Eventually, when you're older and finally able to retire someday, you can replace your employment income with the money you saved by withdrawing a small amount from your nest egg each year.
This is a little different from how your parents and grandparents prepared for retirement. Back in the day, most working Americans could work for 30 years or so and receive what was known as a pension once they retired.
A pension was a lifetime stream of payments that would be paid out by your employer as a benefit for the many years of hard work and service you gave them.
Pensions were the dominant form of retirement planning until about the 1980s when companies started to ditch them in favor of newer plans like the 401k.
This changed the landscape of retirement planning completely by shifting the burden of building a nest egg off of the employer and onto the employee. With today's arrangement, outside of Social Security, whatever you personally save for retirement is all that you'll ever have.
That's an important takeaway that more people need to take seriously. According to data from Northwestern Mutual's Planning & Progress Study, an astonishing 15 percent of Americans have no retirement savings at all.
That means they will either need to work indefinitely or rely on government assistance to make ends meet.
How Does Retirement Planning Work?
Although there are many ways to plan a successful retirement, the most popular method is to use something called the 4 Percent Rule.
The 4 Percent Rule was a study that demonstrated how a retiree could successfully withdraw up to 4 percent from their nest egg each year (with adjustments for inflation) for at least the next 30 years without fear of running out of money.
Here's an example:
If you grow your nest egg to $1,000,000
The 4 Percent Rule says you can safely withdraw 4 percent or $40,000 each year
When I first learned about the 4 Percent Rule, it was like an "aha" moment for me. This was a simple metric that you could use to easily quantify how much money your nest egg target should be. And the relationship was clear: The more money you accumulate in your nest egg, the more retirement income you can enjoy.
The question then became: How can you maximize growth?
Investing Produces Nest Egg Growth
Most retirement planning scenarios are built on two main assets: Stocks and bonds. After decades of investing and watching my nest egg grow, one thing I encourage everyone to do is to become comfortable investing in stocks because the upside is well worth it.
Over the long term, stocks produce the best chances for growth. Just look at these historical figures:
If you had invested $100 into stocks back in 1928, it would be worth $592,868.15 in 2020
If you had invested $100 into government bonds back in 1928, it would be worth only $8,920.90 in 2020.
Quite the difference, right?
Of course, it's important to remember: Stocks are more volatile and they will fluctuate in value; sometimes even losing money for a few years at a time. This is why financial advisors will often recommend you have both types of assets in your portfolio so that you can optimize between growth and stability.
The market's ability to produce returns like this is rooted in a phenomenon known as the compound interest effect. Compound interest is when money grows on top of the money you've invested plus any earnings that have accumulated.
As a matter of fact, past a certain number of years, your earnings will start to generate more money than the contributions you put into it.
This is how someone can build a nest egg that is several multiples greater than the money they saved into their retirement plan.
For example, let's say you put $500 per month into your nest egg over the next 30 years. If you invest it in stocks that produce an average annual 10 percent return, how much will you eventually have?
The answer: $986,964.14
Source: US SEC Compound Interest Calculator
Notice something important:
Your contributions were only $180,000 over the entire 30 years.
The remaining $806,964.14 came from growth due to the compound interest effect.
As you can see, this is why it's important to invest somewhat aggressively. You'll give yourself the best chances of multiplying your contributions several times over. That will then enable you to enjoy greater levels of retirement income.
However, there's also one other important take-away from this graph …
Why Starting to Save for Retirement Early is Critical
One of the biggest financial mistakes a person starting their first job can make is to assume that they've got years before they need to take saving for retirement seriously. In reality, nothing could be further from the truth.
When I first learned about compound interest, something that I noticed right away was that if you followed the total balance amount towards the right (the red line in the graph above), it was always on an exponential upward slope.
Notice how much more money you have between years 28 and 30. In other words, the longer you worked, the more that line was going to trend upwards.
But another way to accomplish this was to start the timeline as soon as possible. What if instead of waiting to make your first retirement contributions at age 25 or even 30, you got started right on Day -1; perhaps as early as age 22 or 23. This would accomplish the same thing as having worked one or two extra years.
The other benefit of starting to save for retirement as early as possible is that you can literally build a nest egg that's just as big as (or even bigger than) your peers with less money and effort.
I remember coming across an example that illustrates this point comparing two workers starting to save at different ages. Here's a similar example from Vanguard:
Imagine you start saving at age 25 and dutifully put away $10,000 a year, including any matching contributions your employer offers. But at age 40, you need to stop saving for some reason.
Your friend starts saving at age 35 and saves the same $10,000 a year for the next 30 years until you both retire at age 65.
Who will have more money by age 65?
You'll have $1,058,912
Your friend will have $838,019
How is this possible? You haven't saved any money in 25 years while your friend was saving this whole time!
The answer lies in kicking off the effects of compound interest as early as possible. By starting just 10 years earlier than your friend, you'll accumulate more capital for compound interest to build upon.
As you can see, by the time you're in your 40s, it doesn't even matter if you stop saving for retirement altogether. While your peers are sacrificing $10,000 per year trying to make sure they've got enough saved by age 65, you can enjoy your money and still come out ahead with a bigger nest egg!
Why Some People Wait to Save for Retirement
You'd think that with all of these examples and research that proves how easily you can build your wealth that nearly everyone would be jumping on the bandwagon. But unfortunately, this just simply isn't the case …
According to a study from the Center for Retirement Research, the median retirement balance for each age group is as follows:
Ages 35-44 = $37,000
Ages 45-54 = $80,000
Ages 55-64 = $104,000
These numbers are concerning; especially for the last age bracket which is honestly only a few years away from retirement. If we use the 4 Percent Rule as an approximation, $104,000 of savings will only yield $4,400 of retirement income. Yikes!
Many people I've known who have retired under these circumstances either end up waiting for Social Security to kick in or they are forced to pick up a part-time job to help supplement their income.
Either way, it's not quite the lap of luxury that most people would imagine (or hoped) their retirement lifestyles to be.
So why does this happen? Why don't more people prioritize saving for retirement and take advantage of the compound interest effect? There are several different reasons to consider …
Short-term Goals: When most people get their first big career-oriented job, they're in their 20s. I can remember there were a lot of other competing big-ticket purchases at this age: Marriage, a house, a second vehicle, children, etc. When student-loan provider Navient conducted a study of 3,000 adults aged 22-35, they found that 4 in 10 respondents believe they can safely put off retirement and focus on these more immediate goals instead.
Student Loans: More and more young people are having to rely on student loans to get their college degrees before they can land that first big job. That creates a financial predicament. As soon as they start working, they'll have to start repaying those loans which is currently an average of $393 each month. That leaves very little room for other living expenses let alone retirement.
Lack of Education: No matter how much good information is available, it still somehow never quite seems to reach the people who need it the most. Despite how critical developing good personal finance habits are, I've noticed that very few high schools and colleges offer any kind of courses on the subject. Sadly, for a lot of young adults, the first time they move out or get that big job after college is when they first encounter important financial matters like this.
No matter what the reason is, the consequences are unmistakable. The longer you wait to start saving for retirement, the more you miss out on the compound interest effect. And that, in turn, decreases your chances of growing your wealth to its full potential.
How Do You Invest for Retirement?
If you've just started your first job and would like to start saving for retirement, then you've got some great options to choose from:
401k
A 401k is a retirement plan that's offered by most U.S. employers. Its name comes from the section of the IRS tax code that describes it.
401k plans are what's called tax-deferred. This is because when you contribute to the plan from your paycheck, you get to skip paying taxes on that income.
Your 401k contributions go towards investments that you pick from a pre-selected menu of options. The money will then grow tax-deferred until you finally need it someday in the future for retirement. Once you start withdrawing your money, you'll finally start paying the taxes you owe.
As long as you retire after age 59-1/2, you can start making withdrawals from your 401k penalty-free. If you withdraw them any sooner than this, then you'll owe both taxes as well as a 10 percent penalty.
A 401k plan isn't like a pension plan. The money you contribute to it and all the earnings that it accumulates is yours and always will belong to you. It can be taken with you when you move jobs or rolled over into other types of retirement plans.
In addition to the plan being tax-deferred, the other big advantage of 401k plans is that employers will often kick in matching contributions. A matching contribution could be 25 cents, 50 cents, or even dollar-for-dollar against what you save. It's basically like getting free money!
I've taken full advantage of matching contributions for almost two decades now, and it's currently adding almost $4,000 to my 401k each year. Looking back, matching contributions have probably accounted for at least six figures of the nest egg I have today.
Depending on where you work, you might be offered a 403b or 457 plan instead of a 401k. These are other types of retirement accounts that are similar to a 401k but with some subtle differences.
IRA
An IRA (individual retirement account) is another highly used tax-advantaged retirement plan. It is something that you set up yourself with a financial institution and does not involve your employer in any way.
In terms of taxes, you can choose from one of two types of IRAs:
Traditional: Traditional IRAs work similarly to a 401k. You can make tax-deferred contributions, let them grow for decades tax-deferred, and then pay your taxes once you retire after age 59-1/2.
Roth: A Roth-style IRA works the opposite of a traditional-style IRA. With a Roth, you pay your taxes now when you contribute. The money then grows tax-free and can be withdrawn tax-free after age 59-1/2 for retirement.
A big difference between an IRA vs 401k is the contribution limits. Whereas you can contribute up to $19,500 into your 401k, you can only put up to $6,000 into your IRA (as of 2021).
Because IRAs are also created outside of your employer, there are no matching contributions. The only money that goes into your IRA is what you save to it.
Most working Americans can contribute to both a 401k and IRA. I've been maxing out both of ours for years to make sure that I get the maximum amount of taxable savings the IRS allows me each year.
Investing On Your Own
If you happen to work for an employer that doesn't offer a retirement plan and you'd like to save more than what an IRA permits, then you've always got the option to put your money into a taxable brokerage account. This might be with a major financial provider like Vanguard, Fidelity, etc.
Though you won't get the same tax-advantaged savings, there are some benefits to building a modest portfolio of stocks.
Common stocks are subject to capital gains and dividend taxes which are generally less than what you pay on your earned income. Whereas you might be paying 22 to 28 percent in taxes for earned income, your capital gains and dividends taxes might only be 0 to 15 percent.
An easy ready-made portfolio of stocks to invest in would be something like the Dogs of the Dow. This is a shortlist of the top 10 highest dividend-paying stocks from the Dow Jones Industrial Average.
Because these are large, well-known companies with strong financials that also make dividend payments, investors tend to enjoy slightly better returns some years than they would receive with an S&P 500 index fund.

How Should I Divide My Paycheck?
You might be saying to yourself: These tips about wealth building using your retirement accounts sound great! But again, I'm only 20-something years old. I've still got a house, wedding, student loans, etc. to think about.
Hey, I get it! It wasn't that long ago that I was in your same position trying to figure out how to balance the immediate needs of my new family against our long-term goals like retirement.
For me, what helped was to start budgeting our money and make sure there was always something going towards each of the important things (even if it was just a little bit).
A simple way to budget your money in this way comes from senator Elizabeth Warren. In her book All Your Worth: The Ultimate Lifetime Money Plan, she proposed what's come to be known as the "50/30/20 budget rule".
Here's how it works:
50 percent goes towards "Needs": Needs are the expenses in your life that you can't avoid because they're required for your basic survival: Rent/house payment, food, auto payments, utilities, insurance, etc. This category also includes any minimum debt payments.
30 percent goes towards "Wants": Wants are the things you enjoy but could live without if money was ever tight. These would be expenses like vacations, shopping trips, eating out at restaurants, streaming services, etc.
20 percent goes towards "Savings": Savings is what you put away for the future. That could be for retirement, an emergency fund, or even future goals such as a down payment on a new house. This group also includes any debt repayments that go above and beyond the minimum amount required (starting with the ones with the highest interest first).
In particular with the Savings category, most financial advisors will recommend that you contribute somewhere between 10-15 percent of your gross earnings into your retirement plan. If you contribute less than this, you'll likely end up working more than 30 years trying to reach your nest egg target.
At a minimum, I always strongly recommend that you contribute as much to your 401k as what's needed to get your full employer match.
For instance, if your employer matches up to 5 percent of your paycheck, then be absolutely sure that you're delegating at least 5 percent into your 401k plan. Otherwise, you're just leaving free money on the table.
When I was a manager, I used to see several employees not taking advantage of this benefit (or contributing nothing at all). It drove me crazy! I would take them aside and explain how they were letting thousands of dollars slip away each year. I don't want the same thing to happen to you!
How Can I Have a Good Financial Balance?
One of the hardest things you'll encounter when you start working in your new job is your runaway expectations.
I can remember starting out as an entry-level engineer and working with people who had 5 to 15 years above me. They had beautiful homes, nice cars, and were always talking about all of the extravagant places they were going to take vacations.
What's hard about this transition is that in the years leading up to my first job, I was always surrounded by peers who were more or less my same age and at the same place in life I was. For instance, when you're in college, everyone is low on income and just barely getting by as they focus on their studies.
But when you start your first job, that's no longer the case.
Your peers might now be people who have been working for decades and have higher incomes or more savings than you. This means they're going to be able to live a lifestyle that you can't quite afford yet.
This is a hard but necessary lesson to accept. You have to put things in perspective and remember that you're just starting out. All those things you want will eventually come with time.
But it's going to take some hard work and sacrifice before you get there.
That's where budgeting is going to be especially helpful. If you follow a simple ratio like the 50/30/20 rule (or even something similar), you'll be sure to give attention to each of your goals. What's important is that no single one gets ignored and that you work little by little trying to get to where you'd like to be.
Trust me – I remember looking at my first paycheck and wondering how I'll ever be able to afford a mortgage or family vacation. But within ten years, I worked hard and was able to increase my income by three-fold.
With each year that it grew, we were able to enjoy more and more of those luxuries that we wanted when we were in our 20s. We just had to be patient and earn our way towards them.
The Bottom Line
Saving for retirement after you get your first adult job can seem like something you can put off. But once you run through the calculations, you'll find out that contributing to your nest egg starting on Day-1 is exactly the time you'll want to begin.
The main benefit of a retirement plan is that it's a relatively simple way to build wealth. Through investing and taking advantage of the compound interest effect, you'll be able to multiply your wealth several times over. The earlier you start, the better off you'll be.
Not only can you reach your goal with lower contributions, but you'll also give your nest egg the best chances possible of producing maximum, optimal growth. That's exactly what you'll want since this is the money you'll enjoy for the rest of your life.
You can easily get started saving for retirement using a 401k, IRA, or both. Or if your employer doesn't offer a plan, you can also invest in a taxable brokerage account leveraging the lower tax brackets for capital gains and dividends.
Despite these benefits, many young people choose to put off saving for retirement in favor of other priorities. Staying disciplined to a budget like the 50/30/20 rule can help make sure that your money gets allocated to each important area of your financial life.
Most importantly, remember that this is your first job and while other wants may seem more urgent than being able to retire, you have to be patient.
After a few years of working and staying true to your budget, things will begin to balance themselves out.
And someday when you're getting close to retirement and seeing that you're totally on track to succeed, you'll be thankful that you took advantage of this opportunity to build your wealth when you did.