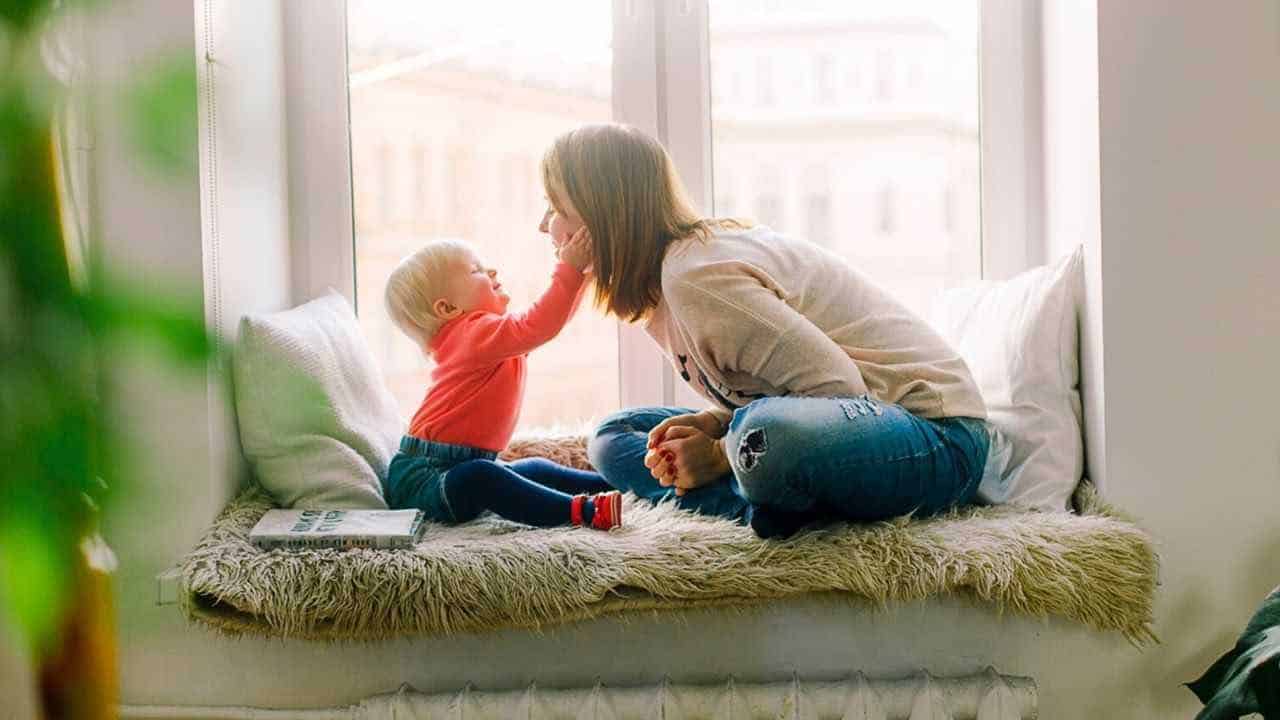 Disclaimer
We only endorse products that we truly believe in. Some of the links below may earn us some extra guac at no additional cost to you. Please pass the chips & thank you for feeding our habit.
Saving money when you're broke is impossible, right? I mean, you're barely making ends meet how could you possibly put any money aside? But you can, and I can show you how.
I've been broke more times than I'd like to admit. Yet, that didn't prevent me from saving money and planning for a better financial future.
It wasn't always easy but over time I learned a few tricks about how to save money when you're broke, and now I'm going to share them with you.
Here are 13 ways that you can save money right now, even if you're broke.
13 Ways Save Money When You're Broke
Before we jump to the tips, let's clear one thing up: How much money do you need in savings?
First, you need an emergency fund of at least $2,000. And then, you need enough savings to cover 6 months of essential living expenses (food, rent or mortgage, and bills).
The amount of money is different for everyone, so you need to do your own calculations.
Now let's see how to save money when you're broke.
1. Stop Using Credit Cards
If you need a credit card to pay for it, you can't afford it. This is the first thing to remember when saving money when you're broke.
It's that simple. And when you can't afford something, you don't buy it.
No matter how small the interest rate may seem to you, it's not worth it. Piling up debt will only make your financial situation harder. 
2. Start Cooking At Home
Think about it, how many times per week do you eat out? Is it really necessary? 
Statistics show that most people can save about $300 a month by avoiding food waste and restaurant spending.
On average, Americans spend 40% of their food budget on eating out. 
The best way to save money when you're broke is to start cooking at home.
So dust off your grandma's recipe book and get in the kitchen! Cook yourself a nice dinner and put the leftovers in a container to take to work tomorrow.
3. Skip Starbucks
Modern society runs on coffee, and I suppose you do too. But that doesn't mean you should spend so much on it.
For every coffee bought at Starbucks or its likes, you can prepare at least three cups at home. 
The average cup-o-joe at Starbucks costs $2.75, and that's for the bare minimum.
This might only seem like a couple bucks a day, but overtime, this can seriously eat away at your budget. And when you're broke, every single penny counts.
A traditional coffee maker costs as little as $10, and you need zero barista skills.
4. Don't Drive Everywhere
When it comes to saving money when you're broke, not driving everywhere is one of the easiest ways to do it. While it might sound easier said than done, it can halve your gas costs.
This is more important than ever in 2022 – with the average price for a gallon of gas reaching over $5 nationwide, you'll want to be very careful where, how, and how often you drive.
I'm not telling you not to drive anywhere, but if you live close enough to places like grocery and drug stores, walk instead of driving.
Not only is this good for your body, but it's smart financial planning. If you only buy what you can carry, you buy less.
Or consider biking or using public transport. Even carpooling with your colleagues to work is a great option.
5. Optimize Grocery Shopping
First of all, plan your meals. This way you're minimizing the risk of wood waste. There's nothing sadder than throwing away food.
It not only hurts your finances, but knowing how many hungry people are out there makes it ethically wrong.
Then, shop at the most affordable store. For example, Target isn't the best option when it comes to grocery shopping.
One of the perks of living in the age of the Internet is that you can cross-check prices online, and see what products are on sale currently.
6. Get Stuff For Free
What's useless for some it's gold for others. There's nothing wrong with not paying for something, it doesn't have to hurt your pride.
There are tons of free things out there from clothes to moving boxes, furniture, and whatnot that would end up in the trash if you don't take it. So you're not only saving money but saving the planet as well.
Check out sites like Nextdoor, Craigslist, and even local Facebook groups for free stuff.
7. Switch Providers
If you have cable, internet, a cell phone, home insurance, or auto insurance, there's a good chance you're paying more than you have to. Do some research online and see if you can find a better deal.
You can either switch providers or call your current provider and ask if they can match or even beat a deal you found online.
Oftentimes you'll end up getting a better service at a lower price.
8. Hit The Library
If you think libraries are just for borrowing books, you're missing out. Many libraries offer all kinds of other perks.
Some libraries have passes you can borrow to get into zoos, museums, botanical gardens, and amusement parks.
And some libraries even offer educational programs for both children and adults – free of charge.
By using the libraries free resources, you may be able to learn other way to make money, or might even bump into a few others that can lend you some knowledge!
9. Refinance Your Loans
Apart from taxes, interest is probably the biggest money hole for American families. If you have student loans, you can try and refinance them for a lower interest rate.
The same applies to mortgage refinancing.
Refinancing not only reduces your interest rate, possibly saving you thousands of dollars over the life of the loan, but it may also reduce your monthly payment.
10. Get Cash Back
There are some great cash back credit cards on the market. Some offer a small percentage back on all spending, and some offer a larger percentage back on specific categories like groceries and gas.
If you pay your credit cards off every month, putting your expenses on a good cash back credit card can make life a little cheaper.
Please re-read the last paragraph. This is a big IF. If you cannot control your spending and cannot pay off your entire credit card balance every month, pay with cash or use a debit card.
11. Know Your Weaknesses
If there is a store that you can't control yourself in, avoid it. Don't go in at all. If that store is an online retailer, delete your account.
Of course, you can always create a new account, but at least you've put an obstacle between you and your "kryptonite" site.
But also know that it's okay to reward yourself every so often – within reason. I'm not saying to go buy a boat because you avoided Starbucks for a week.
But it you want to splurge a little once a month on something you'll enjoy, as long as it makes sense, then go for it!
Every situation is different – it might be a while before you're in a strong enough financial can splurge on something you want.
Just remember to stay disciplined and find a way to squeeze it into your overall financial plan.
12. Use The Perks You're Entitled To
If you are a college student, currently in the military, a Veteran, or a senior citizen, you're eligible for lots of discounts for all kinds of goods and services.
Before paying for anything, ask if you can get a discount as part of one of these groups.
If you belong to certain organizations like AAA, AARP, or other social or professional organizations, you might also qualify for some discounts.
Check with your HR department too. You might be able to get a discount on commuting expenses, gym memberships, and cell phone plans through your job.
And if your company donates to art programs in the area, you may even be able to get discounted tickets to concerts, ballets, and plays.
13. Open A Savings Account
But not at any bank. Why? Because you may end up losing more than saving.
How? You can inflation to thank for it.
For example, the average inflation rate from 2018 to 2019 was 1.76% while the average savings account interest rate was 0.09% during the same time.
Even worse – the inflation rate in 2022 reached almost 10%. So, it's safe to say your money isn't going to do you any good sitting at the bank.
If your bank paid a one-percent interest rate that year, you ended up losing a huge chunk of your money to inflation.
To make matters worse, many banks charge monthly fees to hold your money in a savings account.
So you need to find a bank with zero monthly fees that pays a higher-than-average interest.
I'd personally recommend CIT Bank because they offer great interest rates and no monthly fees.
Save Money When You're Broke – Final Thoughts
That wasn't so terrible, was it? Now that you know how to save money when you're broke it's time to put all these tips to good work and build your savings account.
It will be frustrating and many times you'll be tempted to give up but don't because it always pays off in the end. Saving is the first step towards a better financial situation.
*FDIC Insured. Conditions Apply.