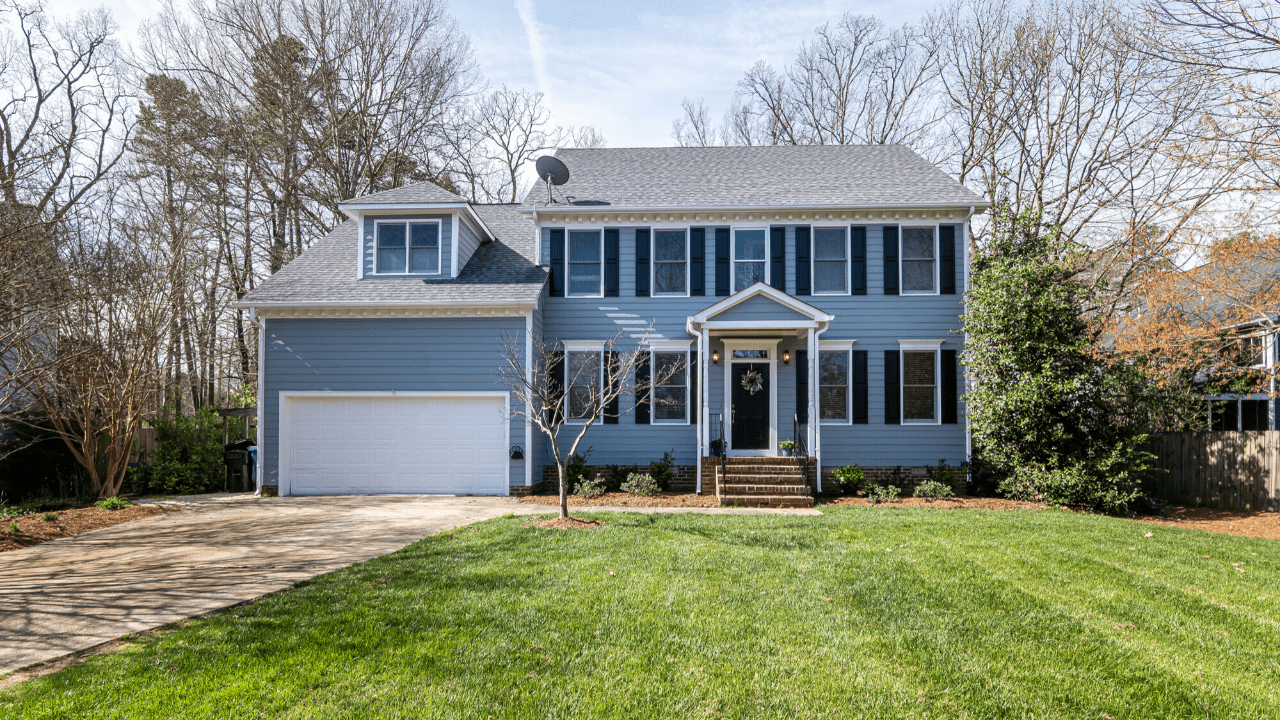 Disclaimer
We only endorse products that we truly believe in. Some of the links below may earn us some extra guac at no additional cost to you. Please pass the chips & thank you for feeding our habit.
If you're toying with the idea of refinancing your mortgage and need to weigh the pros and cons of refinancing home, you're in the right place. 
Refinancing for just a 1% lower interest rate could mean saving hundreds of thousands of dollars in interest over the lifetime of the loan. It could also mean a longer loan repayment term and a lower monthly payment overall.
However, this won't always be the case. So to prevent any financial loss or difficulty we'll review all the benefits of refinancing mortgage, and then also shed light on the disadvantages of refinancing a home loan.
Additionally, we'll give you a clearer idea of how much you can save by refinancing your mortgage, and how mortgage refinance calculators can help you.
The Ups And Downs Of A Mortgage Refinance
Knowing both sides of the coin – the pros and cons of refinancing home – will help you make a better decision whether you should refinance your mortgage or not.
Pros Of Refinancing Your Mortgage 
Here's the skinny on mortgage refinancing: With the right lender, at the right time, at the right rate, it can be an extremely beneficial choice. The key is to assess your specific situation with care. 
Then, you can reap the benefits of refinancing mortgage:
Lower monthly payments – Refinancing your mortgage could allow you to lower the monthly payments and thus improve your cash flow. It could in turn largely improve the quality of your living.
Pay off your home faster – If the rate is lower by the .50-1% suggested rate, you can also refinance your mortgage into a shorter-term loan.
Rather than a 30-year mortgage loan, you could refinance into a 15-year mortgage loan.
Switch from ARM to a fixed-rate – When you have an adjustable-rate mortgage, your rate is locked in for an introductory period but then can increase to current market rates after that.
Whereas, a fixed rate remains the same. 
Cancel Private Mortgage Insurance – If you have an FHA Loan or Conventional Mortgage Loan and did not put a 20% down payment or have 20% equity in your home, then you are paying Private Mortgage Insurance.
Once you have over 20%, you're qualified to remove the insurance.
Home renovations – When you refinance for home renovations, you are investing the cash-out back into your home. In some cases, this may increase the value of your home.
Lower interest rates – The main reason people will refinance their mortgage is to get a lower interest rate. However, it's not really worth it unless you can drop your rate by at least 0.5%.
Downsides To A Refinancing Loan
Mortgage refinancing backfires in some situations.
Borrowers who aren't aware of the common disadvantages of refinancing home loan may end up taking on unnecessary frustration or owing even more than they did in the first place. 
Bait and switch – Finding vetted lenders with a solid reputation is essential for a good refinancing experience.
Keep in mind that just because a bank is well-known, doesn't mean that it's a reliable lender. Reading customer reviews can help you paint the real picture.
Non-traditional income challenges – Freelancers, small business owners, and people with non-traditional types of income may find themselves wading through mounds of paperwork and frustration — only to be denied a loan anyway.
So before you start the loan process, thoroughly research your income situation and how to get around the hurdles between you and a refinance loan.
Unaffordable closing costs – Always make sure to factor in the closing costs. If you can't afford them, then it makes no sense to refinance your home loan.
There's an option to add them to your loan but that could make your monthly payments bigger, impacting your cash flow.
Increased long-term costs – Choosing the wrong refinancing options can turn your loan into a nightmare that can't be reversed.
You can easily end up paying more if you're not careful with the small letters at the bottom of the page.
Make sure you fully understand the mortgage refinancing terms before you sign them.
Reduced home equity – If you cash out, you're practically using the equity of your home, hence you're losing on equity.
Unless you intend to use the cashout to renovate and grow your home's value, I'm voting against it.
How Much Can I Save If I Refinance My Mortgage?
Several factors determine how much money you can save when you refinance. 
Researching interest rates, closing costs, and lenders is the best way to understand whether refinancing your mortgage will save you money.
Fortunately, in the age of the Internet, you can simplify essential research with tools and resources that quickly calculate your savings.
Mortgage refinance rates and costs vary from lender to lender. But you can quickly compare mortgage interest rates on a site like Credible.com*
Next, before you choose a lender, you should also compare closing costs – they vary from lender to lender, and they usually add up to between 2% – 6% of your loan. 
The Best Mortgage Refinance Calculator 
A mortgage refinance calculator can help you determine how much the "do-over" on your home loan will save you.
It makes research easier by showing you how different loan options will affect your monthly payments and overall savings.
For example, a calculator lets you experiment with loan variables such as:
Term length

Interest rates

Closing costs
Some calculators ask for simple details about your home and mortgage, then produce a rough estimate of how much you can save through mortgage refinancing.
Others require extensive information and in return provide you with more accurate results and a better long-term overview.
Below are our four favorite mortgage refinancing calculators to help you determine how much money you'll save by refinancing.
Credible
Credible's personalized mortgage refinancing tool allows you to discover your actual refinancing rate and compare lenders, without affecting your credit score.
If you're looking for accurate calculations, you'll be pleased with the amount of detail the tool considers before it calculates your rates.
Additionally, Credible provides customer support from finance experts, in case you have questions or need guidance during the process.
Use Credible's calculator when you're serious about refinancing. Its attention to detail will help you understand more about your mortgage refinance than most of the other mortgage refinance calculators.
SmartAsset
SmartAsset's mortgage refinance calculator is super-easy to use and requires very little detail.
Its visual display makes it easier to find and remember the results of your calculations, including the length of time you need to keep the refinance to make it worthwhile and a side-by-side comparison of your current vs. new mortgage payment.
Discover
Discover's mortgage refinancing calculator simplifies the process of calculating your mortgage refinancement by walking you through a short series of questions about your current and future mortgage.
After filling out basic loan information, the calculator instantly produces calculations that show you how much money you'll save annually and monthly if you refinance.
Discover's mortgage refinancing calculator is excellent for people who want a simple tool that doesn't require much time.
Hence, if you're just beginning your refinancing research, this is a great resource that gives you a quick estimate and helps you determine whether pursuing a new home loan will be worth your efforts.
Realtor 
Realtor.com's mortgage refinance calculator provides line-by-line details, which are excellent for people that prefer to scan essential data rather than visualize it.
It requires a bit more information than some of the simple calculators, but it also provides you with a more thorough estimate.
After you answer some basic questions about your mortgage, the tool shows you how much you'll save every month, how much you'll save over time, and when you'll break even on your new loan.
What we like most about Realtor.com's refinancing tool is that it delivers results in real time.
As you input information, your results instantly adjust to the new data. This allows you to instantly experiment with a variety of options.
Should You Refinance Your Mortgage Or Not – The Verdict
Everyone's situation will be different, so be sure to take your time and do research given your specific circumstances.
Before you make any decision, it's important to know how much you can save if you refinance and will it be worth it.
Hopefully, some of the mortgage refinance calculators will help you understand your position better.