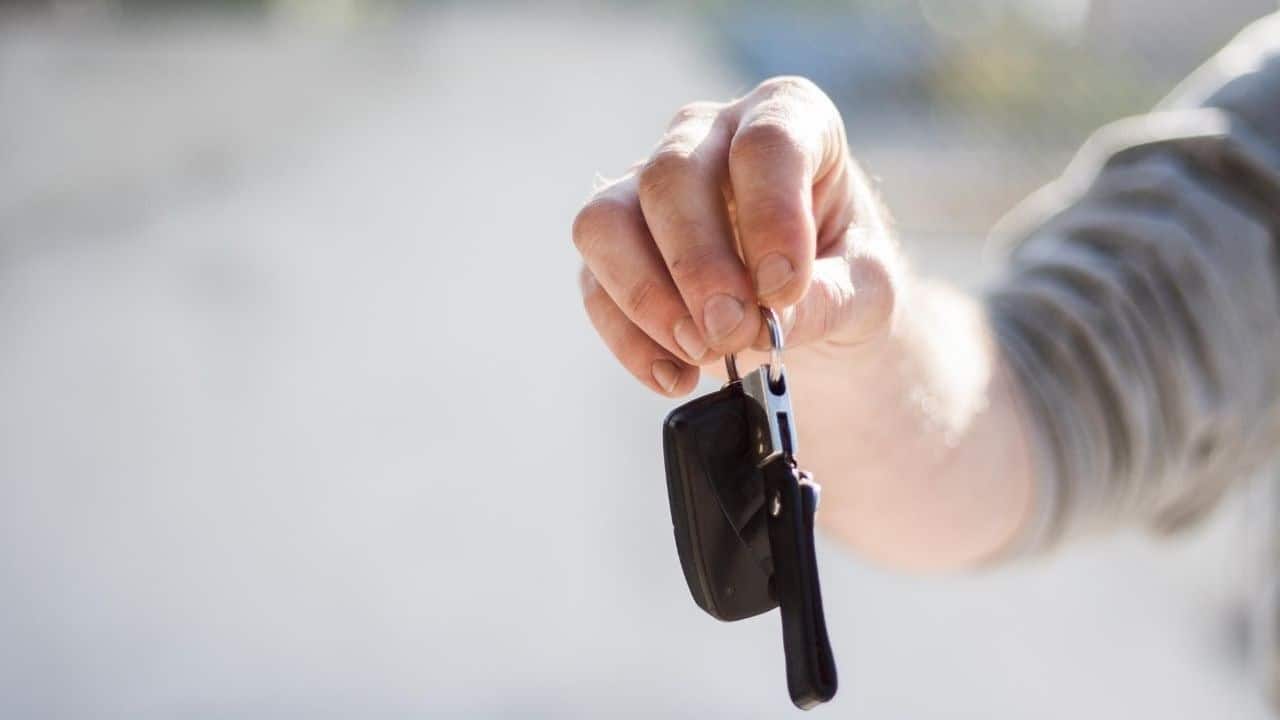 Disclaimer
We only endorse products that we truly believe in. Some of the links below may earn us some extra guac at no additional cost to you. Please pass the chips & thank you for feeding our habit.
A rental car can provide you with an incredible amount of freedom, independence and peace of mind on a trip to see a new part of the country, a visit to catch up with family and friends, a weekend convention for work, or even that dream getaway you've always wanted to take.When you don't have the possibility of bringing your own car, this is the next best option (sometimes better, if you can get an upgrade!).
When we have the chance, my husband and I always opt for a rental car if we are flying to our destination. It allows us a convenient drive from the airport, not burdening our family and friends with ridesharing, a chance to see attractions on our own, and the peace of mind that comes from driving a newer vehicle, since right now we both have older cars! In addition, sometimes on a longer road trip we'll even rent a car to prevent putting too many miles on our personal vehicles. 
Recently we planned a trip to California to visit friends and go on a relaxing "babymoon." Since we're flying, we naturally started looking for a rental car to carry us to each destination and allow us independence on the trip. As I was making the reservation, I noticed that there were so many extra options to pile on the fees – extra insurance, prepaid gas, a toll-saving feature and more. I forgot how many "additional charges" were even possible for a rental! I figured out that with the extra fees associated, we could actually pay more to protect and convenience our rental than for the actual rental itself…
I've actually never opted-in to any of these extra fees in the past, especially the rental insurance, and here's why:
Rental car insurance is typically a huge waste of money.
Many people feel safer just getting the coverage, since often there are phrases associated with the choice such as, "don't go without coverage," or "don't pay out of pocket" that scare consumers into purchasing the coverage.
The real questions here are – are you covered when driving your rental? And how? 
Here's why your rental might be covered under insurance without you even being aware, and why you probably won't ever have to purchase rental insurance ever again:
Your personal auto insurance policy
Rental cars are automatically included in auto policies by most auto insurers. If you use the rental for personal usage, your personal auto policy will probably transfer over to the rental car you're driving! Check with your insurance company to see if you have this coverage. You might have it and not even know it. If you are the driver at fault in any accidents, even if you purchased a rental insurance through an outside source, your premium is affected on your personal auto plan regardless of how or where your coverage was purchased. So it makes sense to just use the coverage already included in your auto policy and not spend an arm and a leg with the rental company and file two claims.
With any car you're driving, there are a few coverages to understand and purchase if applicable to your situation:
Comprehensive coverage – I like to think of this as the insurance "catch-all." It covers those incidents that you might not think of protecting yourself against, such as

natural disasters

you really had no control over.

Collision coverage – This coverage protects and pays for

your car's

damages in any applicable incidents.

Liability coverage – And last but certainly not least, this coverage assists with paying for anything you as the driver were liable for – for example: if you caused an accident, this would cover

the other driver's

medical expenses and damages to their car, or other damaged property like telephone poles and mailboxes.
*Don't be confused by the coverage named "Rental Insurance" that you may or may not have on your personal auto insurance plan. This insurance actually covers the base cost of a rental vehicle (up to a certain limit you select) in the case that your car is totalled or needs to be serviced due to an accident. If you have not elected this coverage, you could still have your rental vehicle insured in the event of an accident.
It's also possible that your credit card company includes rental car coverage (if you pay for the rental through that specific card). Most credit card companies offer secondary insurance coverage, meaning coverage after your primary insurance (personal auto) pays for some or most of the damages incurred. Check out your credit card policies to find out if you have this coverage! 
Travelling for work? If you're renting a car for company purposes, chances are your employer has company car insurance that will cover the damages if you were to get in an accident. Check with your boss! The rental insurance stacked on to the rental fee might also be covered as a company expense or required as a company policy, so make sure you know your employer's wishes in this case.
A few caveats to this information: if you're travelling internationally, or renting a larger vehicle like a moving truck, these actually aren't typically covered under traditional auto insurance or by your credit card. Look into your options before turning down the extra coverage if this is the case!
I probably don't have to tell you the importance of having insurance in the first place. On top of being mandated in most states, having good car insurance coverage is essentially taking care of your future self, in whatever stressful situations might arise for you later! It's certainly worth the monthly installments to be proactive. And in this case, your policy is covering you in more instances than you were even aware of!
I'm sure you're not surprised that my husband and I opted out of this offering for our upcoming trip to California! We found that we have primary rental insurance through our personal auto policy, and secondary insurance through our credit card.
So, next time you're booking a rental car for your vacation or work trip, check into the coverages you already have and don't be quick to opt-in to the extra rental insurance.
Contributor's opinions are their own. Always do your own due diligence before investing.
Keep Reading: