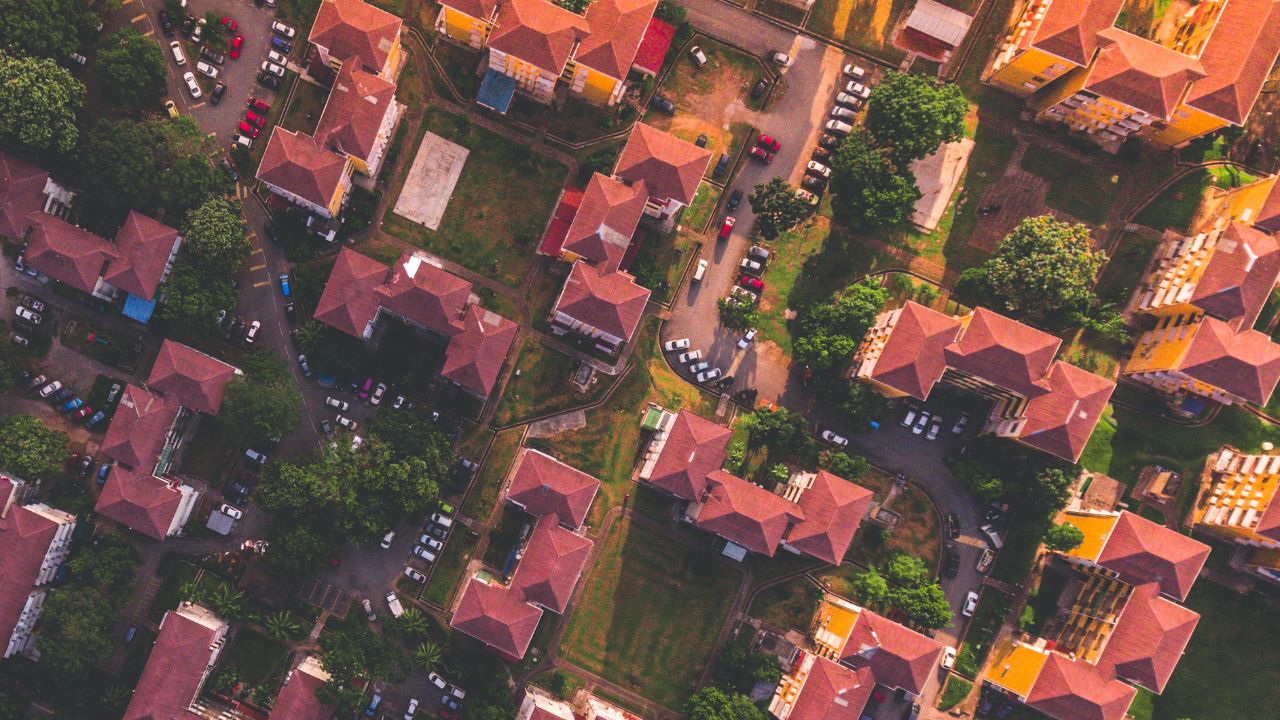 Disclaimer
We only endorse products that we truly believe in. Some of the links below may earn us some extra guac at no additional cost to you. Please pass the chips & thank you for feeding our habit.
The Minority Mindset earns commission from Fundrise via the partner links below. All opinions are the author's.
If you asked twenty-year-old me, "How would you prefer to invest? In stocks or real estate?" My answer would have been stocks, for sure. 
As a young, broke investor, I loved the idea of fractional shares in stock, but I thought that was my only investing option. I felt like real estate was reserved for wealthy retirees, trust fund babies, and real estate savants—and I didn't fall into any of those categories. 
The good news is that there are so many ways to invest in real estate. Do some of them require thousands of dollars and a lot of time? Yes, but there are also options that let you invest in real estate for as little as $10. 
There's nothing wrong with putting your money in stocks, bonds, or ETFs, but real estate is a valuable addition to any investor's portfolio. It might sound way too expensive, and like something only millionaires can do, but there are so many options for growing your money with real estate. 
6 simple ways to invest in real estate: 
Online real estate platforms
REIGs
RELPs
REITs
Real estate funds
Rentals
And no, you don't have to become a real estate tycoon, either. Most of these options are doable for everyday investors like me who just want to grow their money. 
Curious about your options? Let's dive into the simple ways you can start investing in real estate.
6 Simple Ways You Can Invest In Real Estate
The idea of real estate investing is a little scary. It's no wonder why just 46% of Minority Mindset readers say they prefer real estate over stocks. 
However, real estate is an awesome way to grow your money because: 
It's a tangible asset

: In a world of intangibles, it's nice to have your money in something physical. If the world ends, real estate is a physical thing that you can either live in or sell

It can provide ongoing income

: Whether in the form of rent or dividends, certain real estate investments can generate recurring income every month

It's diversified

: I have a good chunk of money in stocks and ETFs. But what happens if the market goes belly-up? I would lose all of that hard-earned money. Real estate investments are a good idea because they spread your money out across different buckets. So even if one market performs really badly, you don't lose all of your money in a financial apocalypse
So, how do you start investing in real estate? Here are seven simple ways to invest in real estate, as well as the pros and cons of each.
1. Online Real Estate Platforms
In my opinion, one of the simplest ways to invest in real estate is through online real estate platforms. Every platform has different fees and features, but they allow you to invest in crowdsourced real estate opportunities. 
Translation: you can start investing for as little as $10 and get exposure to some seriously cool real estate investments. With real estate crowdsourcing, you can put in a small amount of money and enjoy a lot of the benefits of real estate—without the headaches. 
Feel free to do your own research, but in my experience, these are the best real estate platforms for beginner investors: 
If you want my blunt opinion, start with Fundrise first. 86% of Minority Mindset readers who invest in real estate use the platform and love it. 
Pros: 
Greater diversification

Convenience

Low minimums
Cons: 
Liquidity is a concern because the platforms can penalize you for pulling out early

Management fees
2. Rentals
The first way to get involved in real estate is pretty hands-on, but that's to become a landlord. Typically, investors will buy a property in their name and start renting it out to tenants. 
It's possible to do this for either residential or commercial real estate, but if you're just starting out, it's good to start with residential because it's on a smaller scale. 
Obviously, running a rental isn't for everyone. It's good if you know how to do the upkeep on a property—if you can do everything yourself, you can keep your costs low and put more money in your pocket. 
There are some problems with this approach. First of all, you need to have money to buy the property, which isn't doable for everyone. Since the median price for a home right now is $375,000, renting out a single-family home might not be super affordable for newbie investors. 
Second, you'll need to be all right with managing tenants. Rentals only bring in money when they're occupied, so you'll not only have to find folks to live in your property, but manage their needs, too. 
But it's not all doom and gloom. If you manage to buy a property (or even if you inherit one), you'll get regular income while it's occupied. You also have a tangible piece of property in your name, which is always nice. 
Oh, and guess what? You don't need to get crazy here. 
If you live in a cool location, you can start renting out your home on platforms like Airbnb. In fact, some landlords say Airbnb is more profitable than long-term renters—and you only have to deal with folks for a few days. 
If you don't have the cash to buy a full home, you can become a landlord on a smaller scale first. Start by renting out a room in your home or apartment. You'll need to be okay with essentially having a roommate, but if that doesn't bother you, it's a great way to get hands-on experience with landlording over a rental. 
Pros: 
Regular income (as long as it's occupied)

Property appreciation

Property owner tax write-offs
Cons: 
Property taxes

Repairs and property management

Tenant management

You need to buy a property
3. REIGs
A real estate investment group (REIG) is a more hands-off approach to rentals. The REIG buys and manages a property, selling it to investors in bits and pieces. It's really common in tourist towns where different investors own condos in one building. 
The REIG will do all building maintenance and even manage tenants for you, which is a huge plus. Of course, it's going to take a percentage of the rent in exchange for managing everything for you, so that's something to think about. Since property management is an $88 billion industry, there are clearly a ton of investors who don't want to deal with repairs or tenants. 
The thing is, you still need the money to buy a property with a REIG. The biggest benefit to investing in real estate this way is that they take care of the more annoying parts for you. If you have the money, but don't have a ton of time or patience, a REIG could be a decent option.
Pros: 
You get paid even if your unit is empty

You don't have to manage tenants or repairs

Regular income
Cons:
Less control over your property and who lives there

Losing a percentage of rent to the REIG
4. RELPs
A real estate limited partnership (RELP) is a type of REIG. It works kind of like a hedge fund, where you have a manager who works for the investors. 
RELPs are more of a passive type of real estate investment. The manager oversees the property and brings in investors, just like a REIG. But instead of owning one unit, a RELP will pool all of its investors' money in one piece of property. This means that everyone co-owns the property instead of one slice of that property. 
Pros: 
Tax benefits

More hands-off

Limited liability as a limited partner
Cons: 
The quality of the RELP really depends on the manager

Higher risk

Fees
5. REITs
Does flipping sound like too much work? I get it. That's why real estate investment trusts (REITs) are popular—they're one of the simplest ways to invest in real estate. 
REITs are ideal for investors who want to put their money in real estate but don't want to buy or manage a property. The trust will buy property like: 
Business offices

Hospitals

Hotels

Data centers
The REIT operates like a mutual fund, so you don't have to manage a rental or save up for a huge down payment. Just buy shares in the REIT online with a brokerage account, similar to how you would buy shares in an ETF. 
Put simply, a REIT is like a mutual fund for real estate, but it has more rules. REITs are required to pay out a minimum of 90% of their revenue as dividends to shareholders—that means you'll get cash in your pocket if you invest in a REIT. If you don't want to take a cash payout, you can always ask it to reinvest your dividends so your money grows over time. 
Since the barrier to entry is normally so high in real estate, REITs give everyday investors access to investments that are normally reserved for the rich folk. 
And because REITs operate like a fund, they're much more liquid. If you need to free up your money, it's as easy as clicking a few buttons. You don't have to wait to sell off a property to get your money back, which is awesome. 
Pros: 
Regular dividend payouts

Higher dividend payments

No need for real estate knowledge

Diversification

Better liquidity than other real estate investments 
Cons: 
No tangible ownership

Less control
6. Real Estate Funds
The final way to invest in real estate is to buy shares in a fund. With either a mutual fund or an exchange-traded fund (ETF), you can easily get involved in real estate. There's no need to pay a ton of money to get started, and it doesn't require any hands-on management, either. 
While you won't get to enjoy the benefits of owning property yourself, real estate funds are a simple way to invest in real estate. There are over 50 ETFs on the market right now and the largest, Vanguard Real Estate ETF (VNQ), owns billions in real estate assets. 
This is how I started investing in real estate! I'm a Vanguard kind of girl, but there are so many mutual funds and ETFs out there for you to choose from. I recommend diversifying your holdings among different funds so you get a better spread across different markets. 
Pros: 
Easy to buy and sell shares

Instant diversification
Cons: 
Management fees

No ownership
Simple Ways To Invest In Real Estate – How To Choose
Not everyone has the time, money, and skills to do house flipping. If you want to be a house flipper, go for it, but there are so many ways to grow your money in real estate. 
So, what's the best option for you? It comes down to: 
Your budget

: Do you have the financing in place to buy a property right now? If not, go with options like real estate funds, REITs, or crowdfunding platforms first. 

Your skills

: Do you have the skills to buy properties, fix them up, sell them, or manage tenants? If so, you might like options like flipping, renting, REIGs, or RELPs.

Your time

: How much time do you have to devote to your real estate investments? If you want passive investments that are on autopilot, choose lower-cost options like REITs or real estate funds that manage everything for you.
The good news is that 72% of Minority Mindset readers who invest in real estate love it. If you want to get started with investing in real estate, give Fundrise a try. This platform makes it cheap, easy, and fast to invest in real estate, even if you're a total beginner.