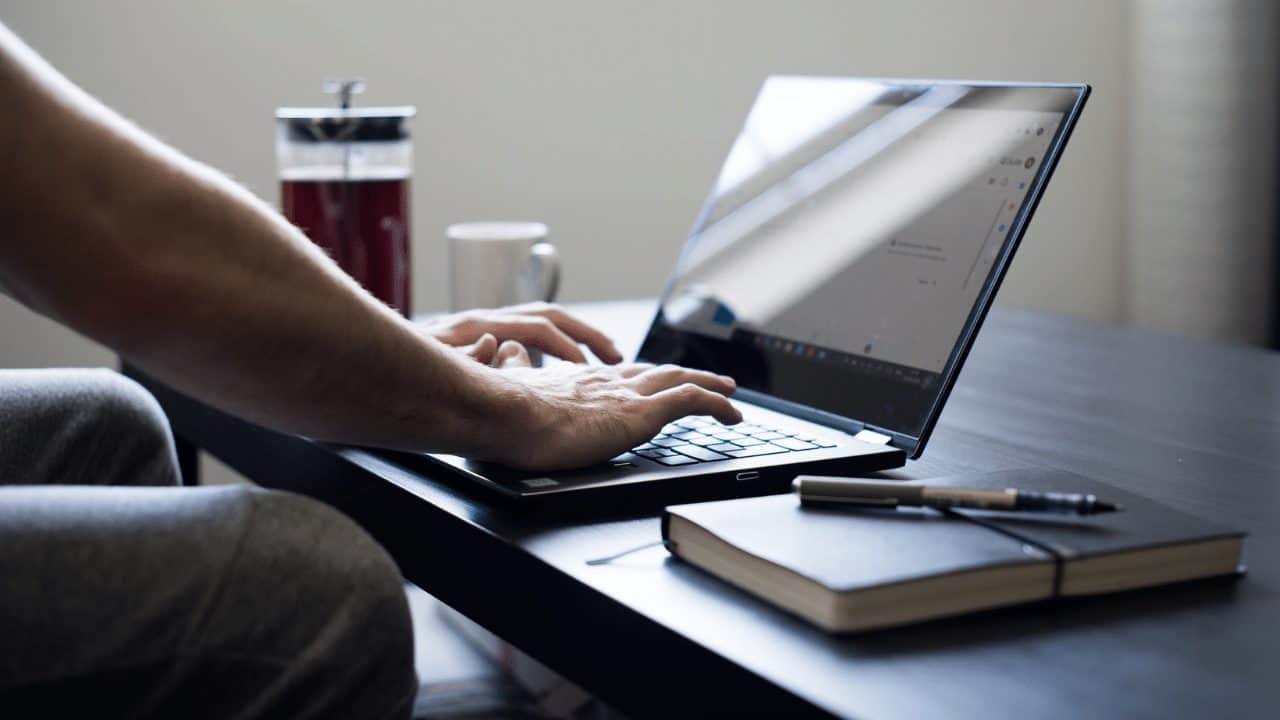 Disclaimer
We only endorse products that we truly believe in. Some of the links below may earn us some extra guac at no additional cost to you. Please pass the chips & thank you for feeding our habit.
For years I toyed around with the idea of starting a side hustle. But somehow, I always came up with a laundry list of reasons why it wasn't the right time.
I'm too busy.

I'm not capable of being successful.

Too many other people are doing the thing I want to do.

I don't have any money to put into it.
And while we could spend several therapy sessions tackling my mindset issues, the part about not having money is just plain wrong.
It's an excuse that has no merit when you really dive in. It is 100% possible to start a side hustle on a budget. And I'm going to tell you how.
How Much Money You Need To Budget To Start a Side Hustle
I've always thought about a side hustle in terms of building a small business.
Naturally, before I started, I'd have to nail down my approach by building a business plan, creating products and marketing materials, running paid ads, hiring an expert web designer, and the list goes on.
In fact, I spent so long building this mental list and telling myself how much it would cost to get started that it left me standing still.
I was making things so much more complex and costly than they needed to be.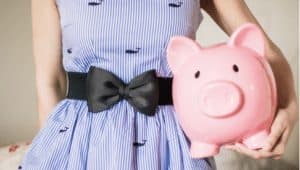 How much money you need to start a side hustle directly correlates with how scrappy you're willing to be.
If you're seriously considering starting a side gig, you already have motivation.
You're able to see where it leads to incredible things like additional income, job freedom, flexibility, passion, etc.
If you're already ready to commit to spending several hours of your time, that says you're probably willing to do what it takes.
And if you have the drive, you can start a side hustle on a budget, and a very low one at that.
So before you go dumping your life savings into a year's supply of doo-dads, consider the following.
1. Think MVP & Determine If It's Saleable
Tennis legend Arthur Ashe said, "Start where you are. Use what you have. Do what you can."
Keep your side hustle dreams big.
But make your actions small. Now is not the time to think about the cost of hiring employees or your eventual website redesign.
Before you drop even a dime on your hustle, narrow your focus and look to:
Develop your MVP

or minimum viable product. What is the bare minimum you could do to get your product or service in a marketable state? Do you absolutely need your own website to sell homemade jewelry, or could you piggy-back off an existing storefront? Can you post your coaching services to a free online forum for locals instead of designing and printing flyers?

Determine if your MVP is saleable.

Is there any interest in what you're trying to sell? Are there other people out there who are doing what you want to do? Best to find out with one product than an entire warehouse full.
On a whim, one weekend, I decided that I wanted to start selling printables on Etsy.
So I used my Canva subscription that runs me $12.95 a month, and I spent 4 hours creating my first set of organizational printables.
Consider the $.20 per listing charged by Etsy, and I was all-in on my potential side hustle for under $20. Even if I don't ever sell a thing, it was a cheap way to see if it's a saleable idea.
Compare that against what I could have done. Built out a new website, spent weeks with a designer creating the perfect printables, dropped cash on Facebook or Pinterest ads and marketing.
You can see how quickly you can fall into the rabbit hole if you allow yourself.
Remember that figuring out if there's an audience for your side hustle MVP is priority number one.
And the best part is, if there's not, you've just saved yourself a bunch of time and energy now instead of investing a lot in a business with no future.
Now about finding that audience…
2. Find Your Audience On The Cheap
Sites like Upwork and Fiverr are free to join and enable you to connect with a global network of clients.
When I first started my freelance career, I signed up for both, quickly learned the nuances between these sites, and even found a few more that I tried out for a time.
It turned out Upwork was the one that really worked for me, and so I continue to use it today.
Find free job boards for your niche if you're a freelancer.
If you're selling a product, lean on Facebook groups and Pinterest boards that are free and give you far more reach.
If you're selling a physical product, try out a site like Etsy that takes a tiny amount as a connector's fee but again grants you access to an audience you may not have known was out there.
Once you use the heck out of these free and low-cost platforms, you can consider moving into higher-paying territory.
But this should only be your next step once you determine that there's a market for your side hustle.
3. Take Advantage Of Free Trials And Tools
Most software products, like Adobe or Canva, will give new users a free trial.
If it's a tool you're genuinely interested in, use the product every day during your trial and road test its capabilities.
If it ends up not being for you, see if there are competitors with similar offerings that would also offer a trial.
Yes, you could hire a logo designer to create a brilliant image that reflects the heart of the brand you've yet to create.
Or you could hop into a free trial of Canva and make one yourself. Hundreds of dollars, or zero dollars. That's your choice.
Even sites with free and premium versions like Grammarly, Toggl (for time-tracking), or Trello (for organization) will be able to get you started for the low monthly cost of absolutely nada.
As your side hustle grows, you can determine if the premium versions are worth the cost.
4. Trade Time for Services with Other Creatives
If you plan to start a side hustle doing freelance web design, consider finding a freelance writer who would be interested in trading services for little or no money.
You can design the website while the writer creates some killer content to drive prospects to your services.
Leverage these relationships and see how much you can offer your time in exchange for other services you might have had to pay for before.
It's possible to build out a thriving network where you end up trading your skills for many of the services you need in areas in which you're not well-versed.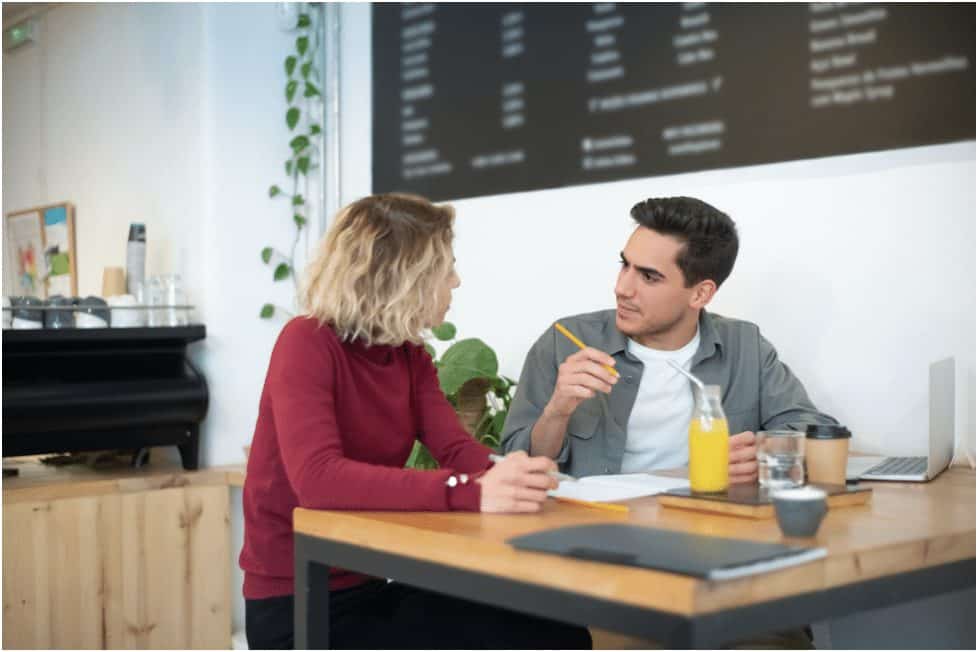 How To Start A Side Hustle On A Budget – Final Thoughts
The most critical aspect of starting any side hustle is determining if there is an audience for what you're selling.
By not dumping a ton of cash into a side hustle, you're saving yourself from the sunk cost fallacy.
The first side hustle you try might not be the right one, and you don't want to convince yourself that because you dumped cash into it, you need to see it through.
To be successful with starting a side hustle on a budget, make sure you:
Allow yourself the opportunity to pivot.

Changing your approach after a few months is nothing more than a learning opportunity. It might take five or more tries before you find the side hustle that's going to be both enjoyable and lucrative. But I promise you the journey will be worth it.

Commit time to find free resources

. The internet is a treasure trove for information on starting any side hustle imaginable. If you can commit your time and energy to read the available blog posts and articles, you'll be able to come up with tangible steps to move the needle on your hustle.

Accept it won't be perfect.

You're going to look back years from now on your first side hustle and say, "What was I thinking with that?" You're continually learning and evolving in your skills and understanding of your clients. Everything about your side hustle isn't going to be exactly how you want it the first time. But actually getting started puts you so far ahead of everyone else that's still standing still.
You have more than enough money to start your side hustle if you're smart about it.
Once you get some sales under your belt, you can always go back and re-invest. But that's nothing to worry about today. Focus on starting where you are, using what you have, and doing what you can.
* Featured image courtesy of: https://www.microbizmag.co.uk