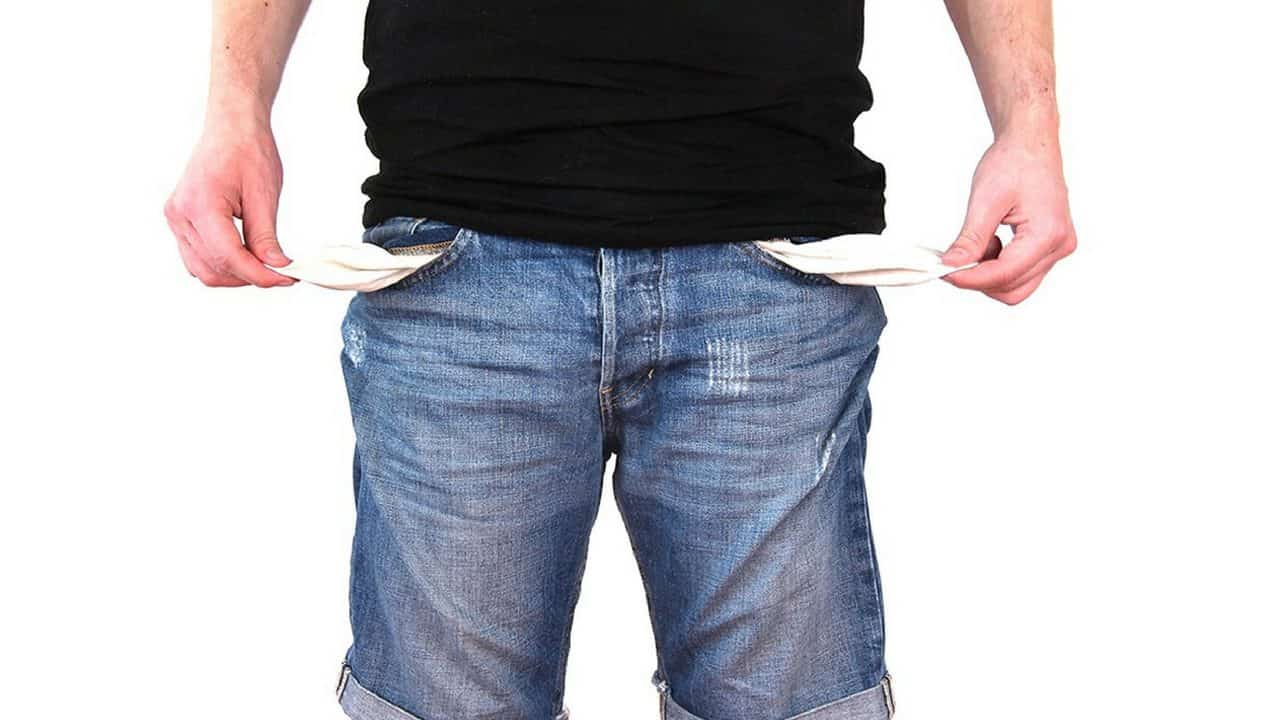 Disclaimer
We only endorse products that we truly believe in. Some of the links below may earn us some extra guac at no additional cost to you. Please pass the chips & thank you for feeding our habit.
The census might show 13.4% of Americans live under the poverty line, but in reality, the majority of Americans every night go to bed wondering how to stop being poor. More often than we'd like to admit we're only one paycheck away from ending up on the street.
I lived paycheck to paycheck, just like 125 million Americans, for much of my adult life. One unexpected charge could easily leave me broke for the rest of the week. Until I had enough and decided to break the vicious cycle of being poor. It started by accepting that I'm broke and rewiring my brain.
How To Stop Being Poor
If there was an easy answer to how to stop being poor, the world would have been a much better place. But while I can't tell you what to do if you're poor with 100% certainty, I can share with you my experience and how I stopped being poor.
Accept Your Situation
Face the fact that you don't have extra money laying around. Realize that your finances need some attention. Take some time and sit down with your financial documents. For me, this meant logging into my online bank account and looking at all the transactions.
I created a spreadsheet that documented my income and expenses. Next, I looked at the expenses that were frivolous—fast food, coffee, and vending machine snacks. Then, I looked for one-time, unexpected expenses like paying a parking ticket, fixing my car, or going to the dentist. It showed me that my recent financial stress was more of a result of unexpected expenses.
Cut Expenses
It's far easier to cut your costs than to increase your income. Once you've looked at your finances you should have a good idea of how to reign in your spending behavior. Ideally, you're going to stop spending money on things that aren't necessary like Gucci sandals, Rolexes, and gold chains. The only reason you should be pouring money out like this is if you're a rapper, in which case the success of your hot new mixtape depends on this!
Stick To Your Budget
In addition to cutting expenses, create a budget. Stick to the budget! This will help you control how much money leaves your account. It's also a good idea to create a savings account and make regular deposits into the account. If you get paid in direct deposit you can usually have a portion of your paycheck go straight into the savings account. This way you never touch the money in the first place.
The next step after learning to save is learning to invest money. Rich people are rich because they invest, not because they save.
Ask For Help
If you've ever seen your bank account take a free fall you understand the anxiety it causes. When it happened to me it was like watching a puppy die in a movie. Yet in some cases, there's not much you can do to dig yourself out of the financial hole. If that's your situation, it's time to get some help. And help can come in a variety of different forms.
For instance, there was the time after I finished college and moved into a new apartment. I spent most of my money on rent plus the security deposit. My job didn't start for another week and I barely had food. I thought I was a failure, incapable of handling life after graduation. So I did the only thing I could think of – told my parents I was struggling. They understood, gave me $100 and called it a "graduation gift" to spare my pride.
Educate Yourself
While financial help from friends or family can be life-saving it's just a short-term solution. You know the proverb, "If you give a man a fish, you feed him for a day. If you teach a man to fish, you feed him for a lifetime".
Hence, you need to educate yourself on financial stability and what that entails. Unfortunately, personal finance isn't something they teach us at school and most of the stuff we know about it is either lies or misconceptions.
So you need to learn it yourself. And no, you don't need to spend money on courses. You can check the public library for books on the matter, or more conveniently, find free resources online – starting with The Minority Mindset Youtube channel.
Break The Cycle
It's hard to escape the broke mentality when it's all you've known. But you can't stop being poor if you keep repeating the same patterns. In other words, you can't expect a different outcome if you keep doing the same stuff. Rewiring your brain to perceive money differently is not an easy job, but crucial to finally stop being poor.
What has helped me break my I'll-die-broke mentality is reading biographies and memoirs of successful people who were once broke. Knowing that someone else has done it before me has been the utmost inspiration.
What To Do If You're Broke
Improving your financial situation is not as easy as some online gurus would like you to believe. However, it is possible to stop being poor and live a more financially stable life. The first step to how to stop being poor is to change the way you're thinking about money. Once you back up yourself with knowledge, the path out of poverty becomes clearer.