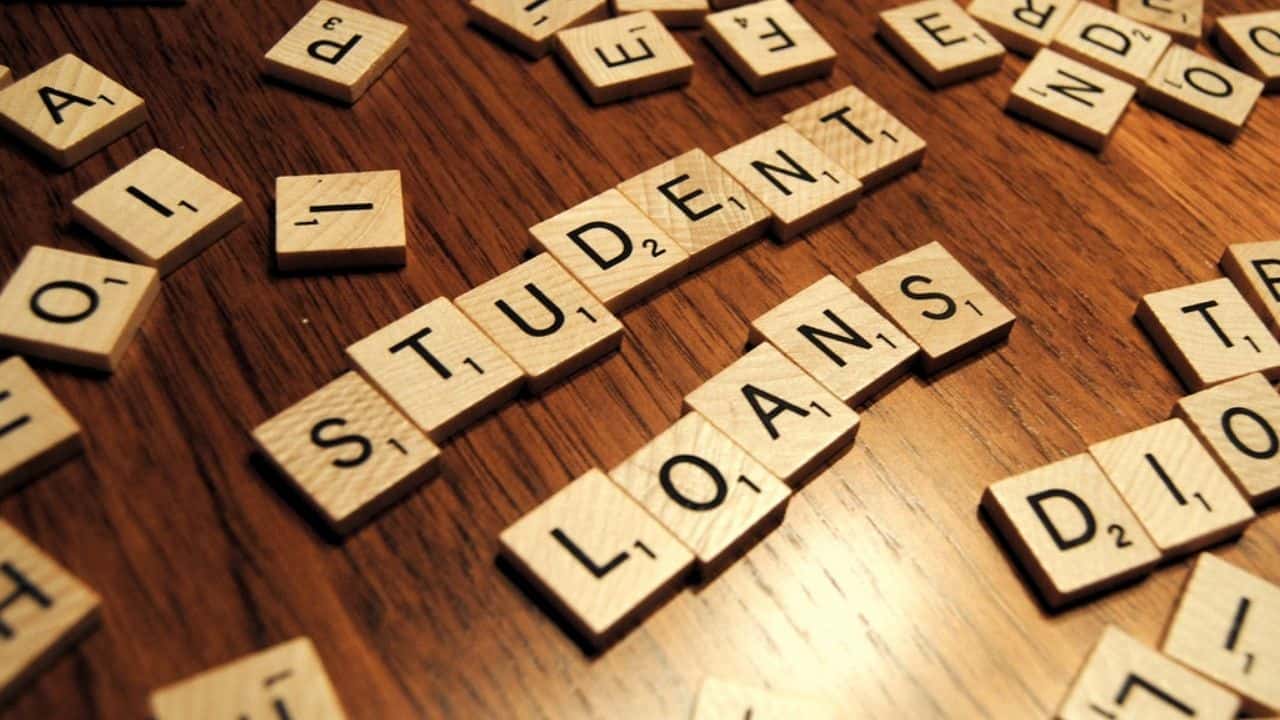 Disclaimer
We only endorse products that we truly believe in. Some of the links below may earn us some extra guac at no additional cost to you. Please pass the chips & thank you for feeding our habit.
Student Loan Payments Start Soon: Make The Most Of Your Money Before January
I wouldn't say the pandemic had many silver linings, but the pause on student loan payments was a much-needed respite for most of us. Depending on the terms of your loan, the government might have granted you:
Suspended payments.
0% interest rates.
No collections on unpaid loans.
… because of the pandemic craziness. But all good things have to come to an end: on January 31, 2022, these student loan benefits will expire.
That means you're on the hook for payments, interest, and collections after the New Year.
Chances are, you're enjoying the breathing room that comes with not worrying about student loan payments right now. For the next few months, you might even have extra money in your budget. Woohoo!
While it's nice to treat yo'self, there are plenty of prudent ways you can use this money, too. Treat your "extra" funds like a bonus for the next few months and make the most of them with these 8 ideas.
1. Invest in Stocks or Index Funds
Have you always wanted to invest but never had the money to do it? Well, now you have the "extra" funds on hand—why not start investing?
Most people invest in either the stock market or in index funds. If you want to take a longer-term approach to investing and don't have a lot of money to invest, an index fund is usually an easier (and less complicated) way to grow your money.
Create an account with providers like Robinhood to invest as little as $100 to start. Add money to your account whenever you can; every dollar counts!
2. Put it in Retirement
Most Americans under the age of 35 have just $13,000 saved for retirement. That's definitely a lot of money, but it will barely support you in your golden years. While it's tempting to use the funds to party right now, you'll thank yourself for socking away the money when you're old and gray.
If your employer offers a 401k with a match, it's a good idea to use some of your extra money for retirement. If you don't have a 401k through work, consider opening an IRA of your own.
Don't overlook the power of compound interest; it's never too late to save for retirement!
3. Pay Off Higher-interest Debt
Student loan interest rates range from 4.66% – 7.27% on average. Interest isn't great, but let's be real: your 25% APR credit card with a $2,000 balance is a big deal.
You've bought yourself some time by delaying student loan payments, so use the next few months as an opportunity to tackle high-interest debt that's weighing you down, whether it's in the form of:
Payday loans
Credit cards
Car loans
Best of all, if you can eliminate this debt before your student loans start up again, you'll have extra funds to throw at the loans. It's a win-win.
4. Pay on Your Student Loans Anyway
Sure, student loan payments aren't required, but the debt is still going to be due, anyway. It's nice to pay down your student loans ahead of time, especially if the government extended you 0% interest.
If you can continue to pay on them, you can shrink the payments and interest, which puts you one month closer to freedom.
If it's too much to pay the full amount on your student loans right now, you can still put a little bit of money on them. This is a great way to shrink your loan balance while tackling other financial to-dos before payments are mandatory again.
5. Create an Emergency Fund
Do you have at least $500 in savings? If not, route some of your extra cash into a savings account just for emergencies.
It might hurt to see that money sitting in your account, but you'll be grateful for it when you need the money for taxes, medical bills, moving, car repairs, and all of the other annoying expenses that come with life.
6. Get Work Done
Have you been putting off a medical procedure or dental work? You've got the money right now, so use the next few months as an opportunity to get everything done. That might mean:
Paying for a few months of counseling.
Maintaining your car (you probably need new tires, don't you?)
Finally getting the dental crown you've needed.
Doing an annual physical at the doctor's office.
7. Pre-pay for Goods or Services for the Year
In the same vein as getting work done right now, you can also pre-pay for a year's worth of goods while you have the money. It's a good time to renew Amazon Prime or pay for an annual subscription to your favorite apps, for example.
In the past, I've even bought gift cards to the grocery store ahead of time and used them to pay my food bill for 6 months.
This is great because pre-paying means you won't have a ton of monthly bills weighing you down once student loans start up again. However, it's a good idea to set a reminder about any auto-renews; the last thing you want is an unexpected $150 bill to hit you next year.
8. Take a Modest Vacation
Did you know that 55% of Americans don't use all of their paid time off? I know there are plenty of reasons why this happens, but if you never get to take a vacation, use that extra money to treat yourself a little.
You don't have to spend $3,000, either. $500 can get you a really nice three-day getaway, whether you leave your city or opt for a nice staycation.
This is a critical way to prevent burnout and give yourself a fresh start. You can come back from vacation feeling relaxed and ready to tackle your loans again.
The Bottom Line
Student loan relief was a godsend for thousands of folks during the pandemic. If you're fortunate enough to have extra money on hand while payments are paused, consider funneling it into something useful like:
Stocks or index funds.
High-interest debt.
Your student loans (hopefully with less interest).
An emergency fund.
Medical, dental, or car maintenance.
Pre-paid services.
A modest vacation.
However you choose to spend it, make sure that you funnel your money somewhere that will give you the biggest return. If you don't have an emergency fund, do that before anything else.
The goal is to emerge stronger and more ready to tackle your student loans once they start back up on January 31, 2022.