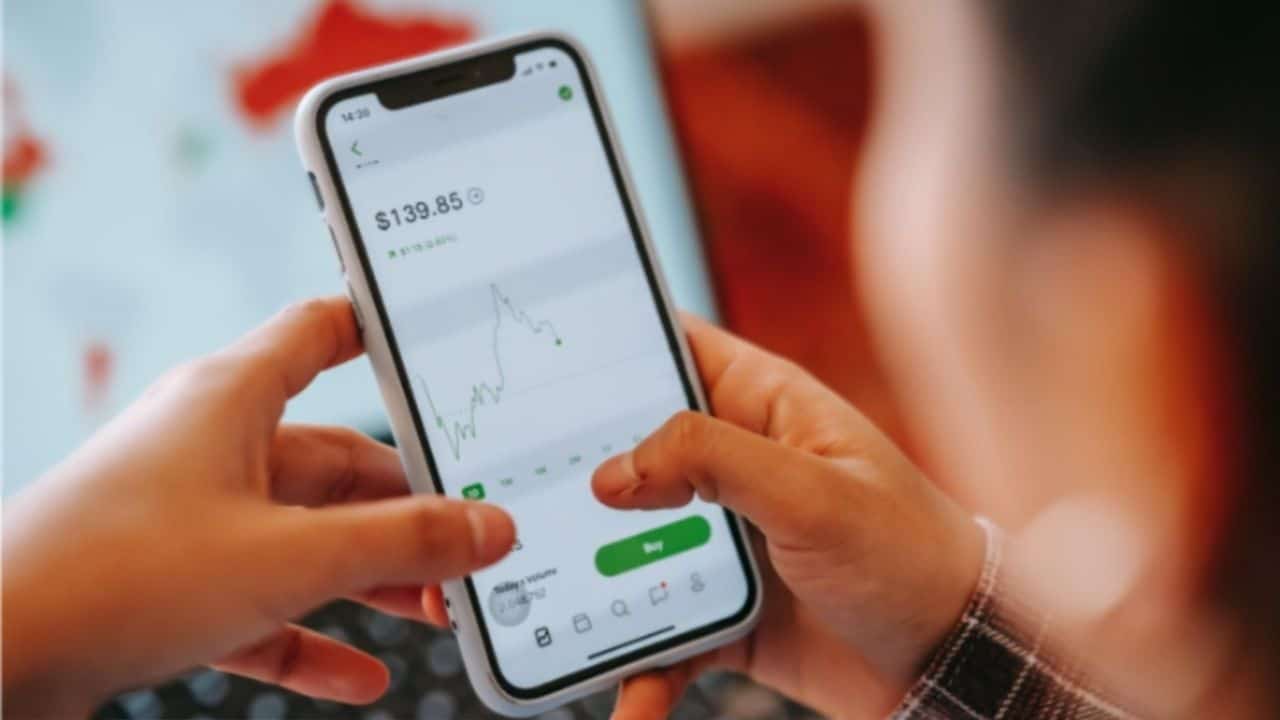 Disclaimer
We only endorse products that we truly believe in. Some of the links below may earn us some extra guac at no additional cost to you. Please pass the chips & thank you for feeding our habit.
Investing apps have made it easier than ever for people to buy shares of their favorite companies. What used to be a complex and sometimes expensive process can now be done with just a few clicks from a mobile phone.
However, just like with traditional brokerage accounts, there can be a delay between when an investor funds their account and when this money is available for use. Thankfully, the industry has come up with a solution: instant deposits.
Investing apps with the instant deposit feature are a convenient way for investors to buy stocks, securities, or even crypto without having to wait several days for funds to transfer from their bank accounts. This means they can act immediately instead of letting market dips and other profitable opportunities pass them by.
In this post, I'd like to explore the benefits of instant deposit further and share five investing apps that will give you this ability.
What Is An Instant Deposit Feature On An Investing App?
When an investing app offers an instant deposit feature, they're essentially giving users early access to their funds so that they can place a trade immediately.
Traditionally with banks, it can take roughly 3 to 5 days for the transfer to take place. This is because the request is first sent to a clearinghouse where it gets batched together with thousands of other requests. These batches are only processed every couple of hours. 
Additionally, banks also have a strict process of checks and balances before they'll approve the transfer. This is to ensure the transaction isn't fraudulent or a potential instance of money laundering.
While the instant deposit feature doesn't bypass these protocols, it does take a parallel step to essentially credit the user with these funds while waiting for the transfer to go through.
This is more or less an act of good faith that the transfer will be successful, and the broker can then credit themselves once the funds arrive. To further reduce their risk, the investment app company will also usually limit the instant deposit to some small amount of approximately $1,000.
Why Do Users Want Investing Apps To Have Instant Deposit?
While conventional wisdom says to invest for the long term, there are times when a short-term investor may want to act immediately. For instance, maybe a stock or cryptocurrency is momentarily trading a lower price due to some news or event. When that happens, the investor might wish to purchase shares in hopes that they will go up in the near future and they can capitalize on the opportunity.
For someone who isn't prepared, this can pose a problem. They'll have to initiate a transfer and then wait for 3 to 5 days for the funds to become available for use. 
For this reason, most brokerages will allow users to hold cash in their accounts that they can use for future purchases. But then this means parking money in an account that can't be used for basic needs or earning interest.
This is where using an investment app that has instant deposit can be an advantage. They can seize the moment and make the trade immediately without waiting for the funds to clear or having cash already in the brokerage account.
Top 5 Investing Apps With Instant Deposit
For anyone who'd like to use an investment app that offers an instant deposit feature, here are five great options to try.
1. Robinhood

Over the past few years, Robinhood has become a household name synonymous with do-it-yourself investors. This was particularly true during the 2021 rise of such "meme stocks" as GameStop and AMC Theaters.
Robinhood users can open taxable brokerage accounts and buy any number of stocks, options, ETFs (exchange-traded funds), gold, and even select cryptocurrencies. This is all done through commission-free trades.
Robinhood is also well-known for being a friend to novice investors. They offer $0 account minimums and have made their interface so streamlined that some people argue they've made it too easy to use. They also offer a library of investment education basics designed to explain various topics in plain English.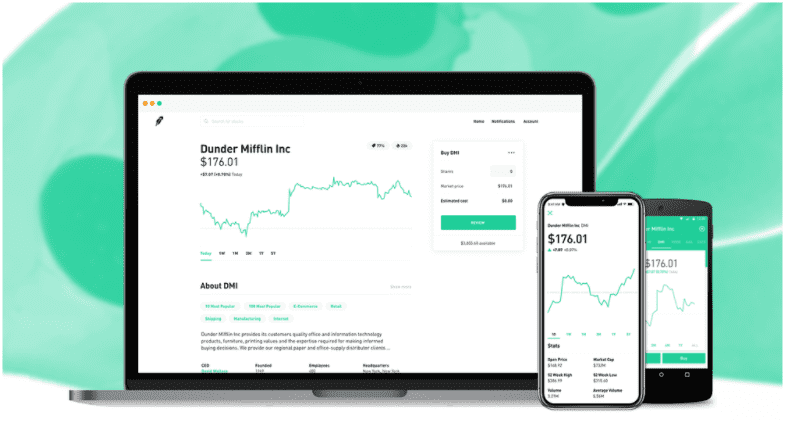 Robinhood's instant deposit feature allows basic users to invest up to $1,000 immediately after they request a funds transfer. For those who want higher limits, they can opt for a Robinhood Gold account. 
Robinhood Gold offers users several tiers of instant deposit limits based on their account balance. Here's how it works:
For portfolio values under $10,000, the instant deposit limit is $5,000

For portfolio values over $10,000, the instant deposit limit is $10,000

For portfolio values over $25,000, the instant deposit limit is $25,000

For portfolio values over $50,000, the instant deposit limit is $50,000
Robinhood Gold for free to try for the first 30 days. After that, users will be charged $5 at the beginning of each billing cycle.
2. SoFi

SoFi is a fintech company that has aggressively worked to become a one-stop shop for all of your personal finance needs. Originally started with the goal of helping millennials refinance their student loans, they've now expanded their product lines to include nearly every financial need you can think of:
Personal loans

Mortgages

Credit cards

Insurance
And, of course, investing!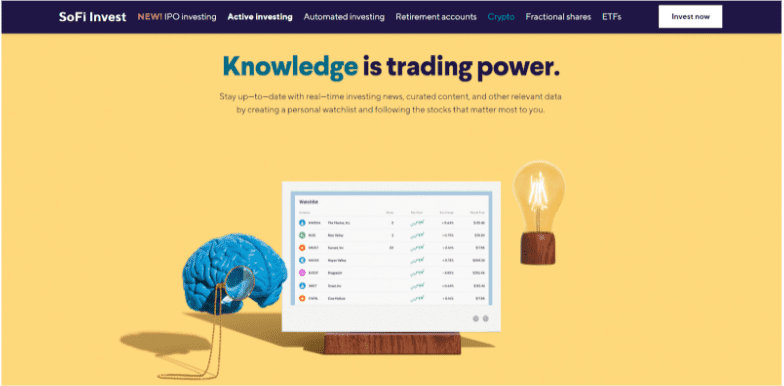 Like other investment apps, SoFi lets its members make commission-free trades on stocks, ETFs, and select crypto. Investors who want to invest for the long-term can choose from a number of tax-advantaged IRAs (individual retirement accounts): Traditional, Roth, or SEP.
SoFi also offers users the opportunity to purchase what's known as fractional shares. This is when an investor buys a portion of an expensive stock instead of waiting until they can afford a whole share. For example, if someone wanted to buy Amazon but didn't have $3,000+ to invest, they could buy a fraction of a share with less money (such as $100).
SoFi members who want to invest immediately can pull money from their SoFi accounts (up to $50,000). If your funds were deposited using an external bank account, your instant funding limit amount is available to trade instantly.