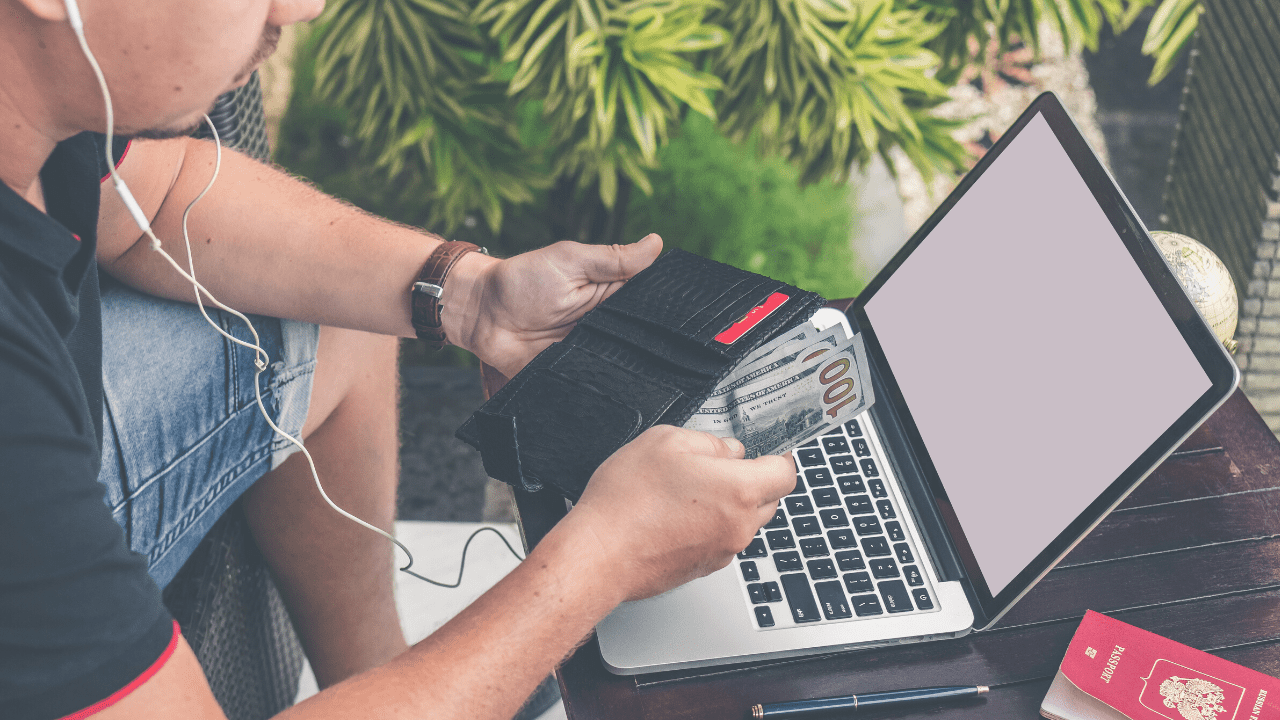 Disclaimer
We only endorse products that we truly believe in. Some of the links below may earn us some extra guac at no additional cost to you. Please pass the chips & thank you for feeding our habit.
You want to start a savings account, but where exactly should you put all of your hard earned money? In this article, we'll answer where you can put your money, key differences between a bank and a credit union, and why you need to put your money into one of these two institutions.
Saving money is important. In order to establish a strong financial base, you're going to need at least $2,000 put away, and after that, you'll need six months of expenses backed up for emergencies.
But what you're not going to do is just shove that cash into your mattress, or a safe somewhere like your parents or grandparents did. We'll explain why.
In this article, we're going to break down:
Now that you have some money saved, or are getting ready to save, let's talk about what exactly a savings account is.
(And if you want to learn how you can start saving effectively, check out our Ultimate Guide to Savings)
What's a Saving's Account?
There are two main types of accounts that you can open at a bank. The purpose of these two accounts is to organize your money so when you spend it through a debit card, your bank knows where to draw the money from.
Here's the two accounts and what they're for:
Checking:

Think of a checking account like a river. Money flows into your checking account through deposits, and it flows out of your account when you spend it. In a checking account, your money is on the move.

Savings:

Think of a savings account like a pond – it doesn't flow. Once you put money into a savings account at your bank, it sits still. The only way you can use it is if you transfer it back into your checking account. It is a deposit only account that gathers

some

interest over time, but it's usually not a lot.
Basically, a checking account is what you use when you spend money and a savings account is what you use when you don't want to spend it.
Having the two accounts separated makes it easy to keep track of your money, so you know exactly how much you have, and you won't accidentally use money that you had set aside to save or spend.
Also, you can only have savings and a checking account at a bank or credit union. A savings account is not:
Money you have in a safe 

Money you have stuffed in your mattress

Money you have hidden underneath the floorboards
These are piles of cash, and it's not an effective savings in the 21st century.
So, break open that safe and lift up those floorboards because it's time to open up a savings account!
But where do you put all of that money?
Banks V.S. Credit Unions
Banks and credit unions have a lot of things in common: They're both financial institutions that hold your money in one way or another, they both have the ability to charter loans, and they both will protect your money if the institution goes under or some other disaster happens. Your mattress will not.
But they're different in a lot of ways, too. Here's how:
Traditional Banks:

Banks are usually for-profit institutions that are convenient for customers because most of them have locations and services that can be accessed anywhere in the world. They will insure up to $250,000 through the FDIC, have typically higher monthly fees than a credit union, but usually offer lower interest loans compared to a credit union.

Credit Unions:

Credit Unions are customer owned, which means that they're usually non-profit. But, credit unions are smaller institutions. You may only have a few locations and the interest rates tend to be a little higher at credit unions. But don't worry, your money is back up here too, it's just backed by the NCUSIF, which is another federal agency similar to the FDIC.

Online Banks:

They function just like a credit union or a traditional bank, but they are completely online. This means they have no physical locations and almost always bost little to no fees because they have fewer overhead costs as a business. If you want to learn more about all of the pros of opening a savings account at an online bank, we

wrote an article on it that you can read right now.
So which one is the best? Well, it depends on your personal situation and preference. There's no one hard and fast rule. 
Before you choose either, here's some things to consider:
Some banks and credit unions have monthly fees, but some don't. Understand the fee schedule before you open an account.

Credit Unions may only have one or two locations in your area. So if you're planning on moving anytime soon, a bank might be a better option as they have more locations.

They differ in product selection like account freezes and overdraft protection, online banking capabilities that may be out of date or super new, and access to your money via an atm.
Overall, do your research before opening an account at either institution. Your money is going to live there for a while so you want it to be comfortable and easy to access.
Now, let's talk about why stuffing your money in your mattress is bad for your financial future.
Why You Need A Savings Account
A savings account is built to protect and organize your money while making it easy to access and safe at the same time.
When you have a savings account, you don't have to lug around all of the cash that you have from place to place, so if you do travel, you can use a debit card to make purchases that's directly linked to your account.
Here's some other reasons why you need a savings account:
You can set up online automatic transfers – that way as soon as you get paid, money will move from your checking into your savings for safe keeping!

If you ever need a

loan for a bigger purchase

, you'll need to prove how much money you have. They won't let you show up with money bags unless you're paying the full amount.

While it might not be a lot, the longer your money is in a savings account, the more value it will gain in interest.

It's better than no interest at all!
And when you have an account at the bank, you can finally stop getting paper checks from your boss, and have the money deposited directly into your account whenever you get paid! Easy as sweet potato pie!
A Savings Account Makes Your Life Easier
Having a savings account is a super easy way to manage, organize, and access your money without the hassle of dealing with paper money and loose change.
Whether you open up an account at a bank or credit union, you know that your money is safe and ready to go whenever you need it.
Now that your money is secure in a savings account, you're ready to start learning how to save so you can establish a strong financial base. But, before you can do that, you might want to learn how to budget your money.
Well you're in luck, because we wrote an entire guide on how to budget your money so you can start saving effectively and you can read it here!
If you already know how to save, and you want to learn how to start growing your money, then it's time for you to start investing!
But how exactly do you start?
We've got you covered!
Check out our free eBook on money management and investing that you can read right now. Plus, when you sign up, you'll get our financial education emails as well!