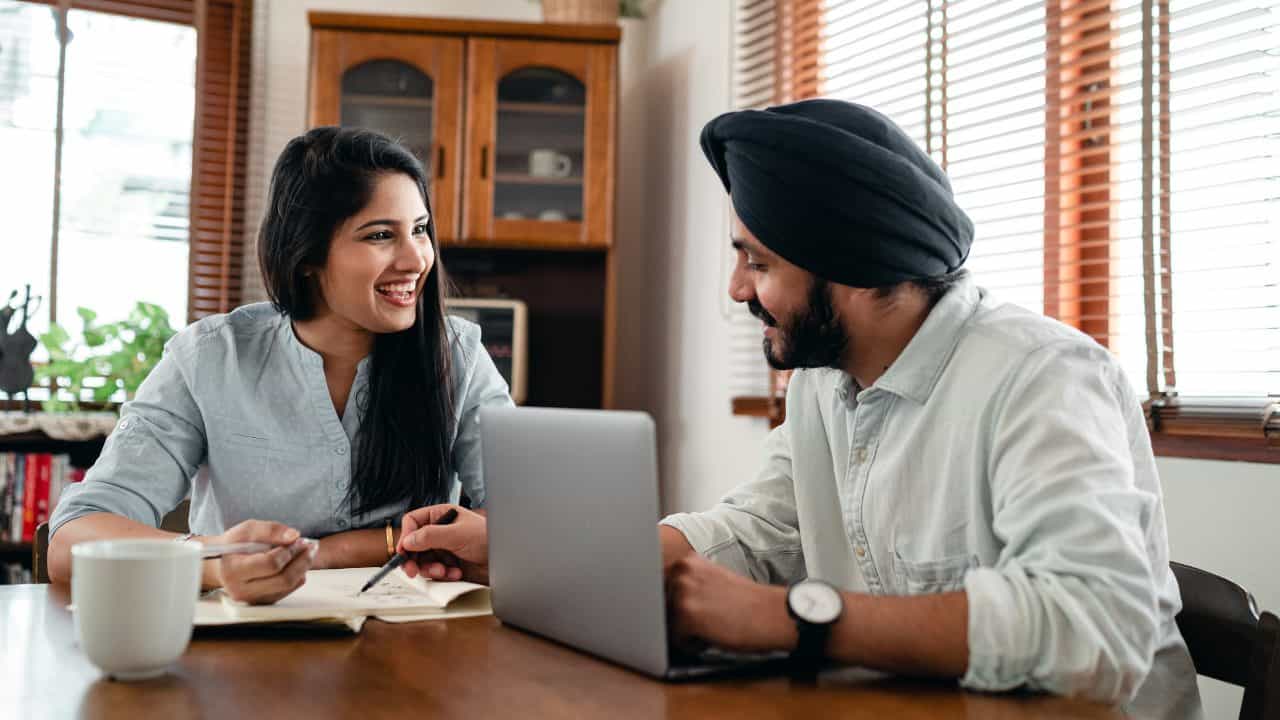 Disclaimer
We only endorse products that we truly believe in. Some of the links below may earn us some extra guac at no additional cost to you. Please pass the chips & thank you for feeding our habit.
Purchasing the best homeowners insurance policy can have a significant effect on your finances and peace of mind.
Should you experience a traumatic event such as a fire or vandalism, the right insurance company will kindly walk you through the claims process and pay you quickly.
The best insurance companies help relieve stress on the worst days of your life.
You also want the lowest price possible, since paying hundreds of dollars more per month can negatively affect your quality of life.
Find the best rates on homeowners insurance. Compare rates at Policygenius now 
But not all policies, or insurance companies, are the same.
How To Get The Best Home Insurance Coverage
There is no single best recommendation for everyone since policies and prices are tailored to your situation and the home you buy.
To get the best policy, you have to understand how homeowners insurance works and know what to look for when purchasing your home and insurance coverage.
In this article, we share 18 tips and plenty of educational resources to help you find your way to the best insurance policy you can purchase.
If you're thinking about purchasing a home in the next year, now is the time to read these tips.
Preparing yourself with understanding and research can save you thousands of dollars and help you find your way to trustworthy insurance companies that will have your back in case the worst happens.
1. Understand Why You Need Homeowners Insurance
When you understand why homeowners insurance matters, you'll make better decisions when it's time to purchase your policy.
More than 60% of homes in America have a mortgage, and homeowners with mortgages are required (by the lender) to maintain insurance until the loan is paid in full.
Homeowners insurance is more than just a way to please your lender, though.
If something should happen to your home or personal possessions (such as a fire, vandalism, or other damage), insurance can help you cover the loss.
Homeowners insurance can also reimburse you for living expenses if you can't live in your home due to a covered event.
If someone should get injured on your property, your policy can help cover their medical expenses and protect your financial assets in case they sue you.
To understand more about why homeowners insurance matters, check out our free guide: Understanding Homeowners Insurance.
2. Get to know the types of coverage
There are six types of homeowner insurance coverage, including:
Dwelling: covers replacement or repair costs to your home
Other structures: covers structures on your property such as a detached garage or swimming pool
Personal property: covers personal belongings on your property
Loss-of-use: covers costs if you're displaced due to a covered event
Medical payments: pays medical bills for guests who are injured in your home
Personal liability: covers you if you're found liable for an injury or damage to someone else's property.
When you shop around for homeowners insurance, you'll need to make decisions about how much coverage you need in each category.
Understanding the different types of insurance coverage will help you save money and ensure that you've got enough coverage to protect you and your family from potential financial disasters.
3. Know What's Covered Before You Buy
Every insurance policy is different, and you should take the time to review your coverage carefully before you purchase.
Knowing what's covered and not covered helps you understand what to be prepared for in the event there is damage to, or an injury on, your property.
Homeowners insurance protects the large financial investment you make toward your home. Review your coverage carefully before you buy so that you're confident it will protect your home and financial assets as best as possible.
4. Don't Buy More Coverage Than What You Need
The price you pay for your home includes the land it sits on, but you don't need to insure the land.
Chances are, you don't need to insure for the full purchase price of your home because the price includes the land.
Make sure you're paying for the costs of rebuilding or repairing your home in case something happens to it, and that you're not paying extra to insure the land.
5. Don't Buy Less Coverage Than What You Need
According to a report by Insurance Business Magazine, the majority of U.S. homeowners wouldn't receive enough insurance money to rebuild their homes in the event of a major disaster.
The shortage in coverage is because 60% of homes are undervalued by more than 15%, for insurance purposes.
Insurance agents should get detailed information about your home and run replacement cost values, rather than set your coverage to the home's estimated value.
Additionally, you may want to purchase extra coverage to insure for specific losses, such as:
Flood insurance: Flooding from natural disasters such as hurricanes is not covered as water damage in a typical homeowners policy, since (technically) water hits the ground first before it floods your home.Flood insurance isn't cheap (typically between $700 – $1400/month in the U.S.), but if you live in an area prone to flooding, it may be critical to protecting your investment.
Earthquake insurance: More than 50% of Americans live in earthquake-prone areas, and 36 states have experienced earthquakes in the past one hundred and twenty one years. If you live on an active fault line or in an earthquake-prone area, ask your insurance agent what it might take to add earthquake insurance to your homeowners policy.
Additional liability insurance: If you have a high net worth and someone gets hurt on your property, they are likely to sue you for an extravagant settlement.
If you have high-value assets on your property, including expensive jewelry or electronics, ask your insurance agent if you need extra coverage to insure them.
Finally, be sure to check your "loss of use" coverage to be sure you'll have enough to pay for housing, meals, and related expenses if you are displaced from your home due to a covered event.
Learn all about the different types of homeowners insurance coverage and options
in our comprehensive guide: The Minority Mindset Guide To Homeowners Insurance.
6. Know Exactly What Your Insurance Company Will Pay If Something Happens
If you should experience a fire, vandalism, or another type of event that causes damage to your home, you can expect to experience a certain amount of stress in the immediate aftermath.
Knowing exactly how your insurance will reimburse you will help alleviate the stress and move things forward more quickly.
Homeowners insurance most commonly reimburses policyholders for replacement costs, but you should ask about it before you purchase so you know exactly what you're paying for.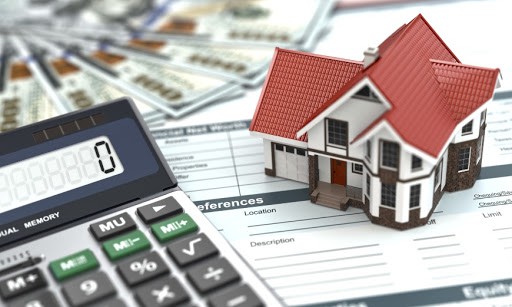 7. Be Ready To Shop For Homeowners Insurance As Soon As Your Offer Gets Accepted
Start shopping for homeowners insurance as soon as your offer is accepted on your new home (at least 30 days before your closing date).
Mortgage companies usually require proof of insurance before closing, and you don't want your mortgage or any other part of the process to get delayed due to not having your policy ready in time.
Comparing insurance rates can be time-consuming, but if you use a licensed insurance marketplace such as Policygenius, you can get it done much quicker. Policygenius lets you compare quotes in minutes, and get expert advice if you need more information.
Compare Homeowner Insurance Rates In Minutes. Try Policygenius Now
8. Don't Let Your Realtor Choose Your Insurance Company
Your realtor will most likely give you a reference for homeowners insurance, but you should shop around and compare prices before you make a decision.
Automatically buying insurance from a company that your realtor recommends, or from your current insurance company, could lose you money over time.
Prices can vary significantly from one insurance company to the next.
Since you'll probably be paying homeowners insurance for many years, it's worth your time to comparison shop for the best possible deal you can find.
You can compare insurance rates in minutes on Policygenius – for free. Try it now!
9. Find An Insurance Company You Can Trust
What insurance company you purchase your policy from can have a massive impact on your future.
For example, if there's a natural disaster that wipes out many of the homes in your neighborhood or city, can your insurance company afford to pay you?
If you need to file a claim, will the company walk you through the process and help you get paid quickly? Or, will you get stuck with impersonal claim agents and multiple delays that make your life even more difficult?
To find an insurance company you can trust, take a few minutes to research the following:
Look at the company's online reviews.
Google the list of worst insurance companies, so you know which ones to avoid.
When shopping for homeowners insurance, finding the lowest price is a top priority. However, it's equally important to make sure you're purchasing from a company you can trust, so you can be sure they come through for you if you ever need them.
10. Think Before You Relocate
Before you make a final decision on purchasing a new home, be sure you understand whether the home will pose a higher risk to insurers, which can cost you more money.
For example, if your home is in a flood or earthquake zone, it could be significantly more expensive, or even impossible, to insure.
Paying extra for high-risk homes and neighborhoods is fine, as long as you understand the costs in advance and can work them into your budget.
11. Use An Online Service To Compare Quotes
When you begin shopping for homeowners insurance, compare quotes from several companies before making any decisions.
Comparing quotes is an excellent first step because it:
Helps you understand the average cost of insurance in your area
Provides information that will help you negotiate better insurance prices
Allows you to quickly determine the least (and most) expensive insurance companies in your area without having to contact them separately.
We recommend using Policygenius as a first stop when shopping for homeowners insurance. Policygenius allows you to compare quotes from several insurance companies in minutes, and it's free to use.
Try Policygenius – compare insurance quotes now
12. Grab your Discounts
You can save a lot of money by claiming all possible discounts on your homeowners insurance policy.
Insurance companies typically offer dozens of possible discounts, including loyalty, smart home, and lifestyle deductions.
For example, if your home is less than five years old, you can ask your insurance company about a new home discount, which could increase your rates by an average of 35%.
Or, if you're moving to a gated community, you can often save up to 20% with a gated community discount.
Sometimes your insurance company will automatically ask about and include certain discounts in your policy.
However, you may be able to uncover additional savings by understanding what discounts to ask for.
Find out all about what types of discounts insurance companies offer in our Ultimate Guide To Lowering The Price Of Your Homeowners Insurance.
13. Negotiate With Insurance Agents For Better Pricing
If you've compared quotes from several insurance companies, you can negotiate for even lower prices.
For example, let insurance company XYZ know that their competitor, ABC, offered you a better price. This can incentivize your agent to find a way to lower their price even more.
Besides helping you secure lower rates, negotiating can also help you get the insurance company you prefer.
Perhaps you'd prefer to stick with the insurance company that covers your cars, or maybe the one with the highest ratings? Try negotiating their price down by talking with them about the quotes you received from other companies.
Negotiating tactics can help you get the best prices, policies, and companies for your homeowners insurance.
14. Improve Your Credit Rating
A higher credit rating often means lower prices when it comes to any type of insurance, including homeowners.
Insurers frequently check credit ratings when selling homeowner insurance policies and often provide discounts to people with good credit, because they are more likely to pay their premiums on time.
A good credit rating also saves you a lot of money on your mortgage loan!
For example, if you take out a mortgage loan on a $300,000 home at 4.5% interest, you'll pay about $172.00 a month more for your mortgage than you would on a loan with a 3.5% interest rate. In this example, a one percent difference in interest rates costs $62,252 over the lifetime of your loan.
If you have a few months or more before you start shopping for homes, consider checking your credit reports and FICO score for ways you can improve your credit rating.
Going into the home buying process with the best credit score you can build will help you save money on both your homeowners insurance and on the cost of your mortgage loan.
15. Don't Miss Any Insurance Payments
Before you shop for a home, make sure your homeowner's budget is written out in detail so that you're not cutting finances too close.
The last thing you want to do is miss an insurance payment that could put your mortgage in jeopardy.
If you do miss an insurance payment, chances are good that your mortgage lender will pick it up and pass on the cost to you. Even in this best-case scenario, you end up tying your loan and insurance payment together, making it even worse if you can't afford the payment.
Technically, you can lose your mortgage if you miss your homeowner insurance payments. Your home insurance could be canceled, and the lender notified.
Skipping payments isn't worth risking your home. Thorough research can help you understand all the costs involved in purchasing and owning a home, so you can plan ahead and avoid financial stress.
16. Review Your Homeowners Insurance Policy Annually
Insurance companies can raise the price of your policy each year, whether it's to keep up with inflation or because you filed claims, or even if your geographic location becomes a higher risk area.
Take the time to fully review your policy once a year, to ensure that the coverage matches your needs.
Then, compare quotes from several insurance companies to make sure your rates are still competitive.
You do a lot of work to get the right homeowners insurance policy, but things can change over time. Instead of losing money or risking a lack of coverage, review your policy at least once a year for coverage and price.
17. Keep Good Records
Keep detailed receipts and records of the changes, repairs, or improvements you make to your home.
Also, consider making an inventory of the items inside your home.
If you should ever need to file a claim, your detailed and organized record-keeping will help ensure that you get reimbursed for the correct amount as quickly as possible.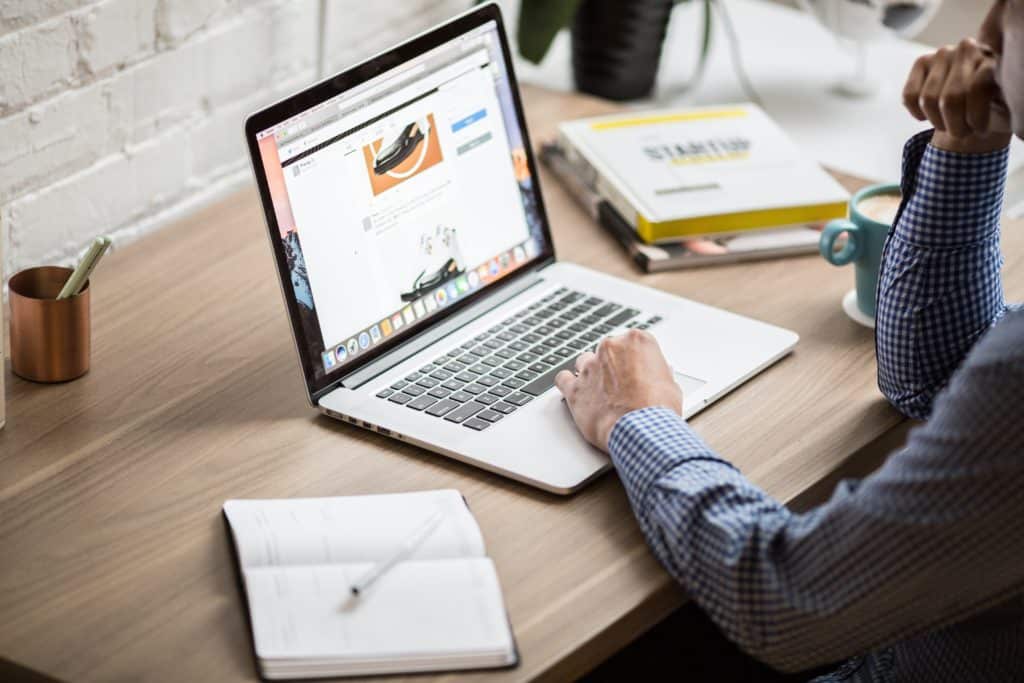 18. Get To Know Your House Before You Buy
Many factors play into the cost of your homeowners insurance, including the quality of its construction and the materials used to build it.
For example, a hail-resistant roof can save you an average of $80 a year on insurance, while plumbing and electrical systems can also lower – or raise – the price of your homeowner's policy.
We recommend hiring a private company to conduct a thorough home inspection before your home purchase is final.
The inspection will help you understand:
Whether there are old systems that your insurance company might consider high-risk
Whether there are upgraded systems that can lower the cost of your insurance
Whether there are safety issues that pose a high risk to your family and your insurance company
You can work an "inspection contingency" into the home-buying process by requesting it at the time you negotiate the price of the home.
Inspections help you make informed decisions and avoid unexpected costs on your insurance and on your mortgage.
Compare Homeowners Insurance Rates at Policygenius Today
Purchase High-Quality Insurance At The Lowest Price You Can Find
Before you purchase homeowners insurance, take some time to learn how homeowners insurance works and how the different types of coverage can protect you.
The best homeowners insurance isn't hard to find when you know what you're looking for.
You'll want to look for the best price and discounts, but finding an insurance company you can trust is equally important.
Plan your homeownership budget in advance so you can be confident you won't struggle to make your insurance payments.
Get to know more about the neighborhood you want to move into and the house you're interested in before you close on your new home. This can help you avoid unexpected expenses on your homeowners insurance policy.
Finally, get the best price on your insurance by improving your credit score, comparing quotes from multiple insurance companies, and researching all the discounts available to you.
Home insurance should be an excellent investment that protects your home and your finances in case the worst happens.
With a little bit of time and research, you can significantly lower the price of your future homeowner's policy while still maintaining a high quality of coverage and service.
Policygenius lets you compare offers from multiple insurance companies in minutes. Compare homeowner insurance rates now
Keep Reading: