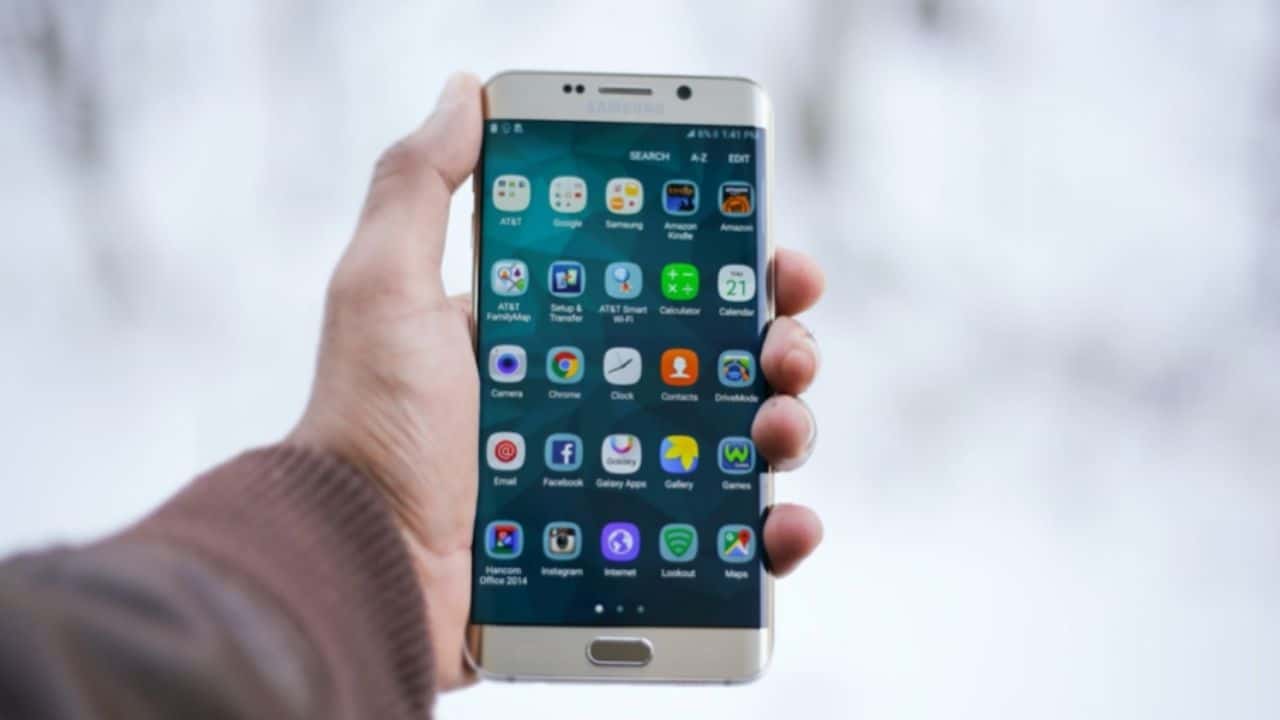 Disclaimer
We only endorse products that we truly believe in. Some of the links below may earn us some extra guac at no additional cost to you. Please pass the chips & thank you for feeding our habit.
3. Ally Invest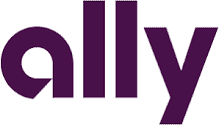 Ally, an online bank known for its high-yield deposit accounts, also offers an app for stock market investing for all stages of investors.
They offer self-directed trading if you'd prefer to be more hands-on and make the trades yourself.
Or you can choose the Robo-advisor tool if you like your investments like you like your income, passive.
Ally's sleek online platform is easy to use with a robust suite of tools, including watchlists and probability calculators.
But it's worth noting that advanced investors may be disappointed with the available tools compared to those available from a larger brokerage.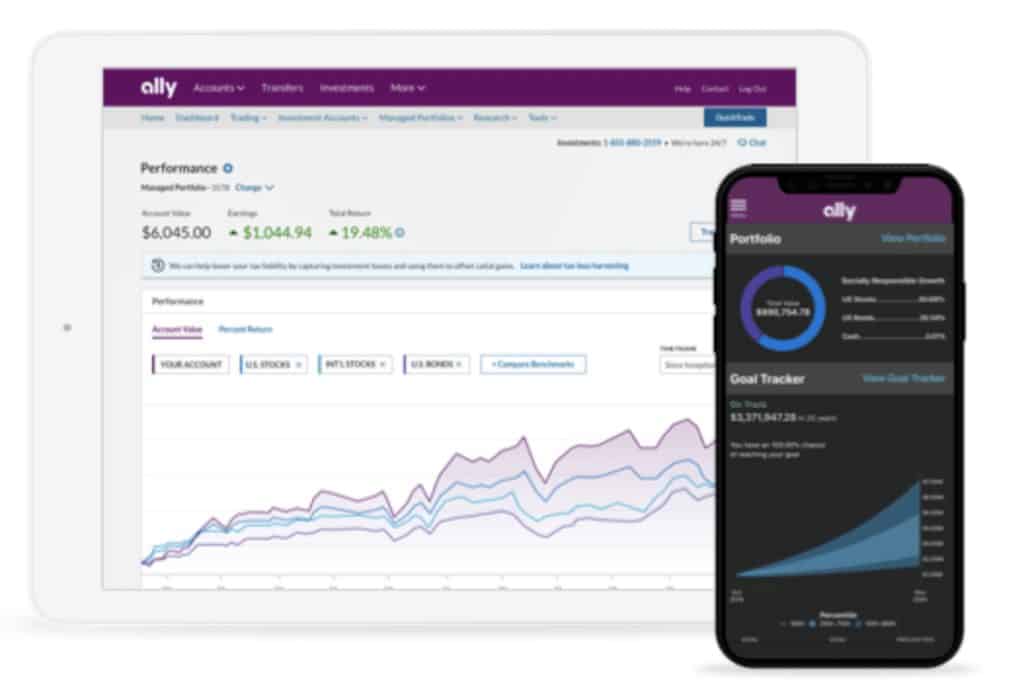 Ally also offers commission-free trades on stocks and ETFs, which you can manage alongside your day-to-day banking needs.
Best for: Active traders with larger amounts to invest who also want to manage banking.
4. Fidelity

The Fidelity investing app is not only simple to use, but chock full of resources, including news, real-time quotes, charts, and more.
They also offer dollar-based investing, enabling users to trade in fractional shares a la Robinhood. This is a massive perk for beginner investors who aren't yet ready to go all in.
Fidelity has taken driving trade fees down to a new level and offers $0 trades, no account minimums, and even a few 0% expense ratio funds.
But be cautious if you decide to make a broker-assisted trade as the fees can add up quickly. Overall, investors can expect a seamless experience and to keep more of their investment using this app.
Best for: Beginner investors who want to be in the know without leaving the app.
 5. TD Ameritrade

TD Ameritrade boasts an impressive offering with two mobile apps.
The basic TD Ameritrade app services the average investor, while the thinkorswim app goes deep into market analyses, charts, and risk assessments.
The best part is, any investor who opens an account with TD Ameritrade will immediately have access to both apps.
And with integrations that work on mobile, desktop, tablets, and even Apple Watch, you can pretty much guarantee you can invest from anywhere.
The only potential downside on the TD Ameritrade front is that they have so many excellent tools that investors could potentially be sifting through information on several mobile apps and the website to get what you need.
But if you're willing to dive in, there's plenty of great information out there.
Best for: Experienced investors who want to get deep in the weeds with thinkorswim analytics.
How To Choose The Best Investment App
All apps are not created equal. And when you're entrusting an app to put your hard-earned money into stocks, there are a few key elements to look for.
Security: Security of your personal information and funds should be top of mind when choosing an app. Those apps with stable reputations, five-star reviews, and happy customers tend to be the most reliable and secure.
User-friendly interface: The simpler, the better when it comes to something as complex as the stock market. Look for functionality that enables you to buy, trade, reference tax forms, and set up recurring investments. If there are too many tabs/buttons or you feel confused about how to trade when you log in, thank you, next.
No fees or minimum balance requirements: Great apps are no fee and do not require that users maintain a minimum account balance to participate.Our top apps have no trade fees and no balance requirements for basic trades.
Referral rewards: Some apps will reward you for getting friends to sign up. These referral rewards can pay off big if you can drum up a lot of interest or have an expansive network.
Help center or blog: Especially for new investors, information is king. And an app that can provide reliable, unbiased information for new traders is immensely valuable.
How The Best Investment Apps Can Make You A Better Investor
Whether you don't have a computer or you'd like to get your investing done whenever you have a free moment, the best investment apps can help you make more money in your spare time.
That means putting more of your money to work for you while you're working or out doing other things.
After all, we all know that the more you invest, the more you stand to make, and apps that make investing easy is yet one more way to maximize your investment earning potential, all from the convenience of your phone.
Here are the benefits that you can count on when utilizing the best stock market apps available today.
Investment Apps Are Easy To Use
While some websites and financial products can be difficult to wrap your mind around, the best stock investment apps are incredibly easy to use.
Not only are they designed for the cramped and limited space on your phone, but they're far simpler than the convoluted websites and other functionality they replace. 
In fact, many investors with computers dedicated to the task have started to offload some of their work to their phones, especially when they're on the go and away from a desk.
And instead of having to apply via phone or in person, the best investment apps can have you set up and rolling in just minutes.
Investment Apps Make Trading Convenient
It's not always the case that you're by a computer when that next great investment opportunity hits.
Maybe you're out at lunch and you hear something that piques your interest or you forgot to make that crucial trade before stepping out.
You can jump on an investing app and have that trade done in just a few taps. 
Better yet, most of the top investing apps take a lot of the guesswork out of trading, enabling you to trade without having to study complicated forms, charts or tables.
Simply lookup the stock or fund that you want to purchase, indicate how much you want to invest and the app does the rest.
The best part is that most apps also have advanced features that you can use on the go, so there's little reason to actually use complicated desktop programs anymore.
Investment Apps Have Low Or No Fees
While you won't necessarily get it with every investment app, the top stock market apps have free or reduced trade costs, which means that you can trade more and pay less for the privilege of doing so.
Especially if you only plan on investing $500 or $1,000, you can save more of it on actual investments rather than paying outrageous fees for each transaction. 
For those new to trading, that can help you keep more of your money as you trade, and over time the power of compounding interest will help you earn significantly more money than if every action on the app required an expensive transaction fee. 
Investment Apps Help You Get Started
For those that are new to investing, the best investment apps can enable you to design a professional portfolio in your spare time.
Forget about paying someone else to do what you can do in just minutes a day.
Investing apps give you access to the same information and playing field as the professionals, and just about all of them are free to download and try as long as you have some seed money.
That can help make investing fun, and when you're having fun you'll be able to dedicate more time to your investing, helping you to grow the value of your investments.
It's so quick and easy that you can even design investing challenges for yourself and your friends, which can help energize you to save even more money for more investments.
Final Thoughts On Stock Market Investing Apps
Apps have helped to make stock market investing much more accessible for the average person.
But before you jump in and download an app, be sure to check for:
App cost, fees, and account minimums
Security
Easy-to-use interface
If you've considered these elements and found the perfect fit, you're only a few swipes away from buying your first investment.
While some apps may seem more like games, you're still taking on significant risk by putting your funds into the market.
Be sure to never put in more than you're willing to lose and always have a strategy in place before you get started. Happy investing!