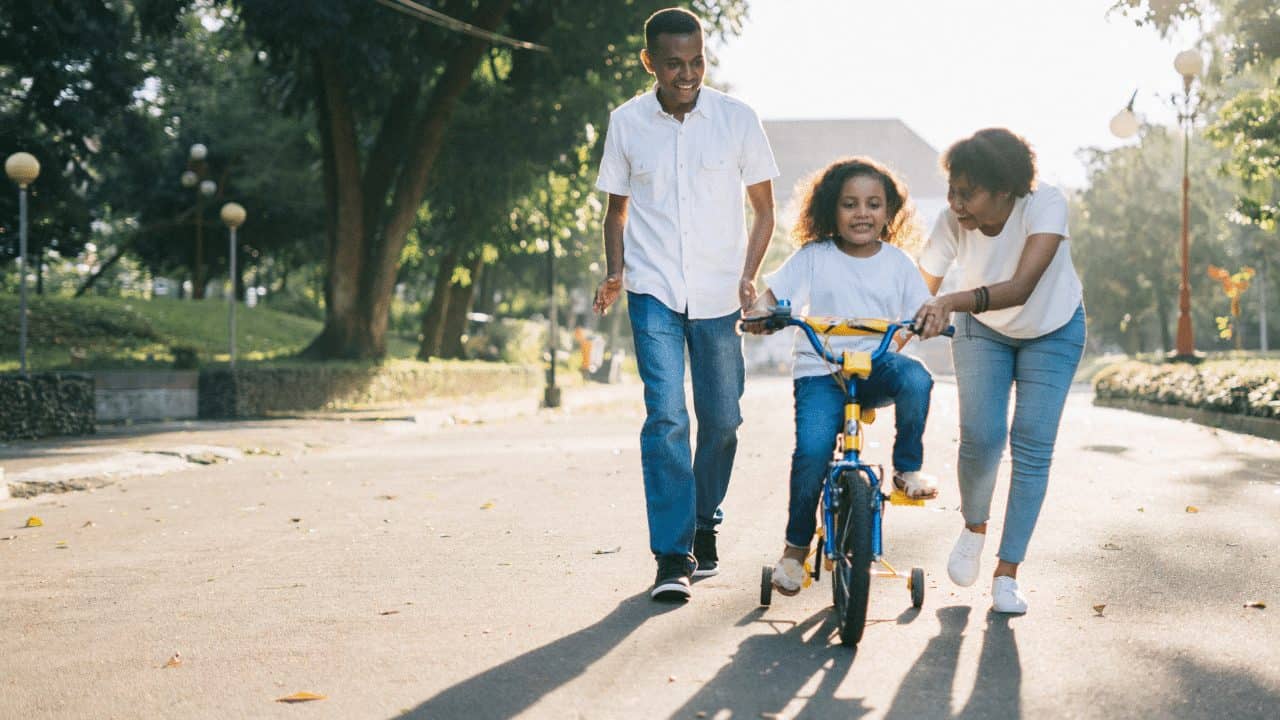 Disclaimer
We only endorse products that we truly believe in. Some of the links below may earn us some extra guac at no additional cost to you. Please pass the chips & thank you for feeding our habit.
Life insurance can seem complicated. Cash value. Terms. Indexed policies. Death benefits. What the heck does it all mean, anyway?
Fortunately, for most situations, you'll only need one type of policy. Maybe two. That keeps things simple for most of us. But it's also helpful to understand which types of life insurance are available, especially if you're among those who might benefit from a different type of life insurance policy.
Like many of you, my first life insurance policy was a group life policy offered through my employer. Because my policy only covered 1 year of earnings, it provided little protection.
At the time, I didn't realize I needed more coverage. I was in my 20s, so I was busy thinking about other important things, like cars and whether the Phillies were winning and which pizza delivery place made the best pie.
Often it isn't until later in life that we get serious about personal finance decisions like choosing the right type of life insurance.
In my case, that time didn't arrive until after my son was born and I bought a house. I finally purchased a proper policy when I was in my mid-30s. 
Admittedly, some of us are slower to grow up than others. But getting the right policy in place when you are younger usually saves money on premiums and helps avoid insurability risks. This is because, typically, you're much healthier when younger. It's better not to wait.
Life insurance shopping is much easier these days compared to when I bought my policy. Consider using Policygenius to compare rates online in minutes.
As the most trusted life insurance marketplace, Policygenius walks you through with straightforward questions and plain-English explanations of policies and features. If you need a hand, an expert can help through chat or by phone.
Life insurance policies have come a long way, and now there are policies and options to fit nearly any situation. Here are some types of life insurance to consider.
Term Life Insurance
Term policies are the most common type of life policies and include both individually owned policies as well as group policies, the latter of which we will discuss later. A term policy focuses coverage on a fixed amount of time, with most policies guaranteeing premiums during the policy term. 
A term refers to the targeted coverage length of the policy. For example, a 20-year term life policy remains the most common term length for individually owned policies and provides coverage with level premiums for 20 years.
Term choices typically range from 10 years to 40 years, although you'll find term lengths of 1 year or 5 years from some providers. Available terms may be shorter for older applicants.
As an example, an applicant over age 50 isn't likely to find a 40-year term life policy. Instead, maximum term lengths might range from 20 to 30 years.
Younger applicants, however, can often choose longer coverage terms. As we get older, we may be more likely to develop illnesses or contract a disease that can affect our longevity. This simple rule of thumb affects both term length choices and rates. 
When I decided to get a standalone life insurance policy, I was already in my mid-30s, closing in on 40. My age drove premiums higher and limited the term lengths I could choose with some insurers. It wasn't because I was unhealthy, it was because of my age.
The best time to secure a life insurance policy is when you're young. The second best time to get a policy if you don't have one already is right now.
Because term life insurance focuses coverage on a fixed term, this type of policy often costs less than other coverage types. Term policies don't build cash value and aren't designed to provide full lifetime protection.
However, a term policy's lower premiums can fit nearly any budget while still providing ample coverage amounts to protect loved ones.
Most term policies offer an option to renew the policy annually after the term has expired, but expect to pay higher premiums when renewing because your risks have changed due to age. In some cases, it may be more affordable to replace the policy.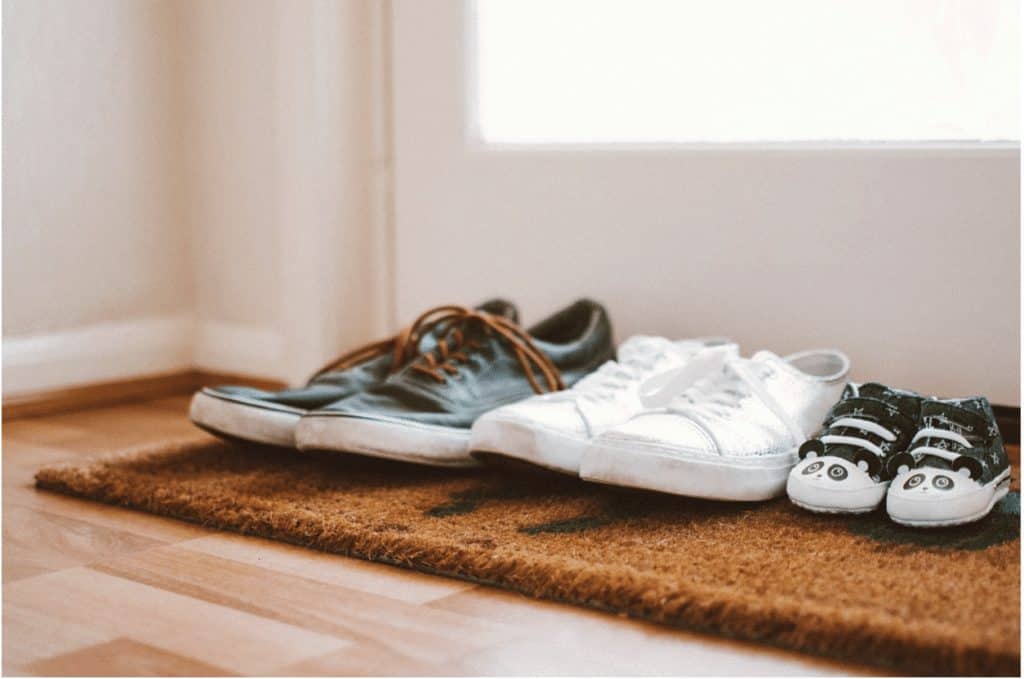 Return of Premium Term Life Insurance
One of the common criticisms of term life policies is that term policies rarely pay a death benefit. In a recent study cited by entrepreneur.com, 99% of term policies never pay a claim.
The families of the 1% who got a life insurance payout are probably glad they had coverage in place. Others might wonder why they paid premiums for all those years.
Like car insurance or home insurance, term life is protection you hope you'll never need.
However, there's also a solution to this concern. A return of premium term policy does what its name suggests. At the end of the term, if you don't die, the insurance company gives your money back.
Not only are you still alive, which is always good news, but you also get a huge refund. You can use that money for anything you choose. Some people even use the return of premium to pay off their home.
Some insurers limit the term for return of premium policies to 20 years, which means you don't have as much flexibility as you would with a standard term policy. You can also expect to pay more for your coverage when compared to a standard term policy.
Whole Life Insurance
A whole life policy is a type of permanent life insurance. Permanent policies provide full lifetime coverage or protection until the policy matures, which is usually at age 100. When the policy matures, the policy's death benefit goes to the insured.
If the insured dies before the policy matures, the death benefit goes to the named beneficiaries on the policy, typically your family or loved ones.
While premiums are higher for whole life policies, this policy type also brings some advantages. Your policy won't expire and rates won't skyrocket which can happen when a term life insurance policy ends.
Whole life policies also build cash value, which means you can borrow against the policy or take money out of the policy as a partial or full surrender.
Life changes and your insurance needs may change as well. For some households, the added flexibility and cash value benefit of a whole life policy make the higher premiums a worthwhile investment.
The whole life insurance family also includes several other types of policies, including final expense insurance as well as simplified issue life insurance and guaranteed issue life insurance. These products service specialized markets based on age or health factors.
Most whole life policies pay dividends, which can be used as income or can help grow cash value in the policy.
Find the right term or whole life insurance policy to protect your family with Policygenius.
A friend of mine owned 2 or 3 whole life insurance policies. She purchased the policies at the suggestion of her financial advisor, who recommended them as a way to build cash value at a time when she was earning a good income. She worked as a hairdresser in a high-end salon.
Following the 2008 economic crash, the salon struggled and then failed, along with several others in the area. She picked up some work at smaller salons, but premium-service clients virtually disappeared. Tough times reduced her income to a fraction of what it was in the glory days. 
Because the whole life policies she owned had built cash value over time, the cash value paid the premiums for a while when cash flow from hair clients slowed to a trickle. Term life can't do that. There is no cash value in a term policy.
While whole life offered flexibility to pay premiums from the accrued cash value, the policies were also devouring themselves as more time passed and more of the cash value was used to pay premiums.
Eventually, she lost the policies, forced to choose between making premium payments she couldn't afford and canceling coverage.
Cash value policies, such as whole life, let you access money in the policy. But often these policies also come with higher premiums when compared to a term policy.
This can be an important consideration for some households. Short-term changes in your income or financial responsibilities might make a cash value policy unaffordable at some point. 
To this day, my friend has not replaced the life insurance policies. Rates to start a new policy have increased now that she is older. 
Universal Life Insurance
Like whole life policies, a universal policy can provide lifetime protection. But this policy type takes a different approach.
Universal life combines an interest bearing account with an annually renewable term policy. Because the term policy automatically renews, your policy can last a lifetime.
Part of your premium goes toward savings and investment, helping you build cash value in the policy. You can borrow against the policy or withdraw money from the policy.
Fees can be high during the early years of the policy. Often, universal life policies make a better choice for those who can afford to fund the policy well at the start.
Interest rates can vary with universal life, possibly causing some policies to require additional payments.
Guaranteed Universal Life Insurance
A guaranteed universal policy seeks lifetime coverage, like a whole life policy, but with lower premiums than whole life.
Cash value may not build as quickly as with some other policy types, but the fixed-rate earnings structure helps prevent under-funded policies, which can be a concern with some types of life insurance.
Universal and variable life policies often target specific financial needs and may not be the best choice for everyone. Discuss your coverage goals with a knowledgeable agent or broker before choosing a policy.
Indexed Universal Life Insurance
Indexed life policies use a renewable term policy combined with an account that tracks a stock index, such as the S&P 500 or the Dow Jones Industrial Average.
However, rather than investing your cash in stocks directly, the insurer pays a return that tracks the index on a broad level, giving you both a floor and a cap on earnings.
The floor prevents large losses if the index performs poorly. The cap means the insurer keeps returns that exceed a certain percentage.
With this type of insurance, the benefit of building wealth while protecting your family may be quite appealing for some. It can also introduce you to investing at a young age, which is another strong wealth management strategy in addition to life insurance.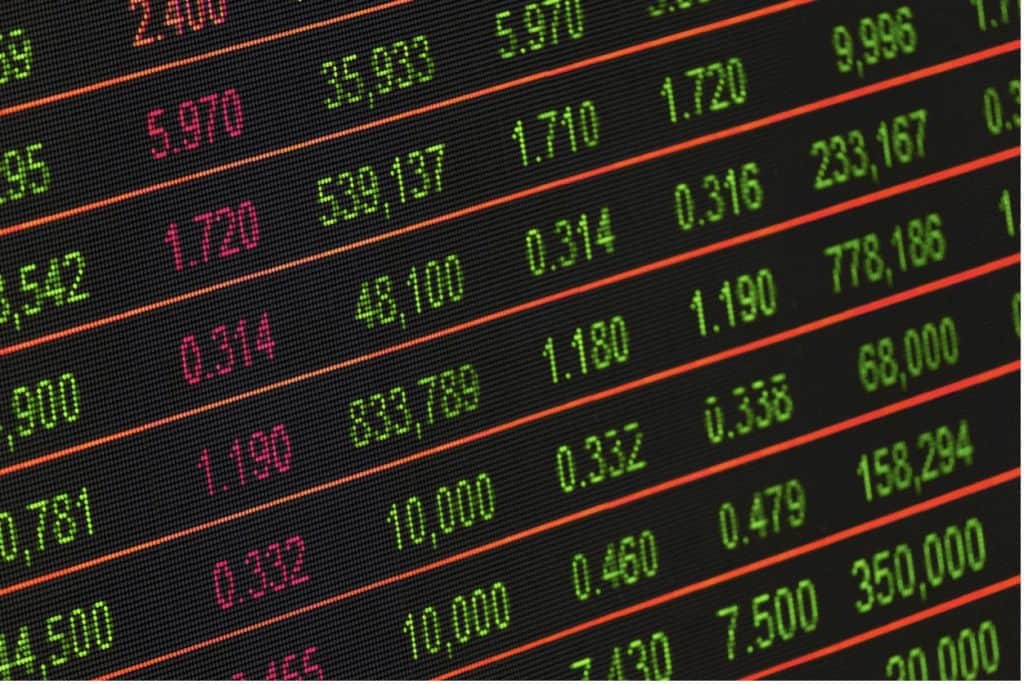 Variable Life Insurance
Variable life policies can offer lifelong coverage combined with the potential for faster cash value growth when compared to other policy types. Premiums pay for a renewable term life policy while also investing in mutual funds offered by the insurer.
This policy type offers a guaranteed death benefit. But because the policy invests in mutual funds, insurers do not guarantee the cash value of the policy. After all, stocks can go up — or stocks can go down.
Premiums for a variable life policy can exceed those of other policy types, possibly offset by the policy's investment performance.
Variable Universal Life Insurance
Perhaps the most flexible type of life insurance, a variable universal life policy lets you adjust the death benefit according to your needs. However, death benefit increases once the policy is in force may require a new medical exam to determine eligibility.
Investment options can include a broad range of choices including stocks, bonds, mutual funds, or simple fixed-interest returns.
However, the potential for outsized returns can also come with risks. A variable universal life policy can lose money if the policy's investments don't perform well.
Poor investment performance may cause the policy to become under-funded, requiring additional money to pay the cost of insurance and policy fees.
When I worked in insurance agencies, I also saw some life policies lapse because the clients had taken money out of the policy during a cash crunch but didn't get their financial footing back in time to resume premium payments and save the policy. 
Cash value policies, ranging from whole life to variable universal life, can be powerful financial planning tools. Growth-based policies often look great on paper, but it is also important to know some of the risks to the policy encountered by real people in the real world.
Final Expense Insurance
Sometimes, a simpler policy makes a better fit. Final expense insurance offers simplified coverage designed to pay for final expenses, such as burial costs or lingering medical bills.
Typically, final expense policies cap coverage amounts at $10,000 to $50,000, with lower coverage amounts targeting the average cost of a funeral ($7,000 to $12,000). Rates per dollar of insurance can be higher than with other policies.
Most insurers offer final expense policies for people aged 50 or over. As a whole life policy, your protection lasts the rest of your life, but this policy type targets seniors or those approaching retirement age.
A limited coverage amount allows insurers to issue these policies with more lenient (no-exam) underwriting. Options include simplified issue policies and guaranteed issue policies.
Simplified issue life insurance: Expect a handful of health-related questions. Your insurer will use the information provided to determine premiums based on a simple risk assessment.
Guaranteed issue life insurance: As the name suggests, this policy type guarantees acceptance regardless of health. The application asks no health questions. However, rates are higher and coverage amounts may be lower when compared to simplified issue policies.
Some families use term policies to provide coverage in younger years but use a final expense policy to provide coverage in later years after the major expenses of raising children and paying a mortgage have passed.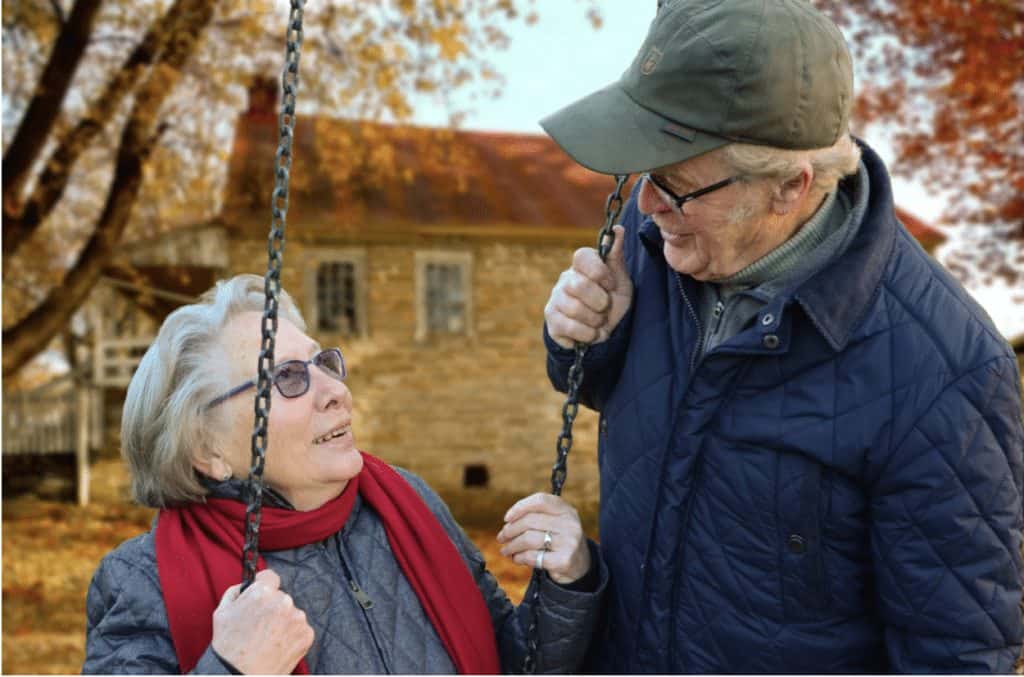 Group Life Insurance
If you have a life policy through an employer, you have a group policy. You can also purchase a group policy through certain trade groups if you're self employed.
A group policy is a type of term policy which generally offers low rates because the coverage protects members of a large group, diluting individual risk.
The trade-off is less control over your policy — or no control at all. Coverage amounts may be capped at 1 to 2 years of salary. Also, the policy isn't portable. If you change jobs, you can lose your coverage.
Joint Life Insurance
As an option on many policies, joint life insurance can insure married couples on the same policy. You can choose from 2 policy structures.
First-to-Die Policies: Despite the ominous name, a first-to-die joint life insurance policy offers an affordable way to insure 2 married people, with the surviving spouse receiving the life insurance payout if the other spouse dies during the policy term.
Survivorship Life Insurance (Second-to-Die): With a second-to-die life insurance policy, also known as a survivorship life policy, the policy's death benefit is paid to the named beneficiaries after the second spouse dies. There is no payout to the second spouse after the first spouse passes. Some households use a survivorship life insurance policy in combination with other estate planning financial tools.
Key Person Life Insurance
In some businesses, a particular employee may play such an important role that the business would suffer a loss if they died unexpectedly.
Key person life policies address this concern by insuring the business against the possibility of a key person's death. The business purchases the policy and the business is the beneficiary if the insured (key person) dies during the coverage term.
Mortgage Life Insurance
Many people buy life insurance when they buy a home. In fact, a specialized product called mortgage life insurance or mortgage protection insurance addresses this market.
However, there may be a few reasons to choose another type of coverage instead. Because mortgage life policies target mortgage debt specifically, the amount of coverage goes down over time, tracking your mortgage balance.
As another thing to consider, the mortgage lender is often the beneficiary for a mortgage life insurance policy. This means the policy won't provide any additional money for your family.
When I bought my home, my lender suggested a mortgage life insurance policy. I chose to purchase a term life policy instead from an independent agent. With a term life policy, my coverage amount didn't decrease over time, which is a downside to mortgage life policies. 
Also, because my term policy matched rates more closely to my health, premiums have remained affordable.I had to get an exam to lock in my rate, something I didn't need to do for a mortgage life policy, but the medical exam experience was painless. Most times, insurers can schedule life insurance exams around your schedule.
Life insurance shopping has come a long way since I bought my term life policy. With online marketplaces like Policygenius, comparing rates and policy features is a breeze. Compare quotes online in just minutes. Experienced agents are just a click away if you have a question.
Compare life insurance policies and rates with Policygenius.
Which Type of Life Insurance Should I Choose?
When I chose my life insurance policy, I considered coverage amounts and affordability. For my needs, a term policy offered a perfect fit because I could purchase ample coverage with a low monthly premium.
But I also considered a whole life policy because the coverage lasts a lifetime. In the end, a term policy struck me as a better value given my goal of providing for my family affordably.
Think about your goals before making a purchase decision. There's a type of policy or a policy add-on for nearly any situation you can imagine.
For many households, the best solution may be a term policy because a term policy's affordable premiums help ensure your coverage always fits your budget. If you see more benefit in a policy that can build cash value, consider a whole life policy or universal life variant.
Take your time to be sure the choice you make will fit your needs now and in the years to come. But don't wait too long. With every passing birthday, the cost of starting a policy may go up as well.
Compare rates on term life or whole life insurance with Policygenius.
Keep Reading: