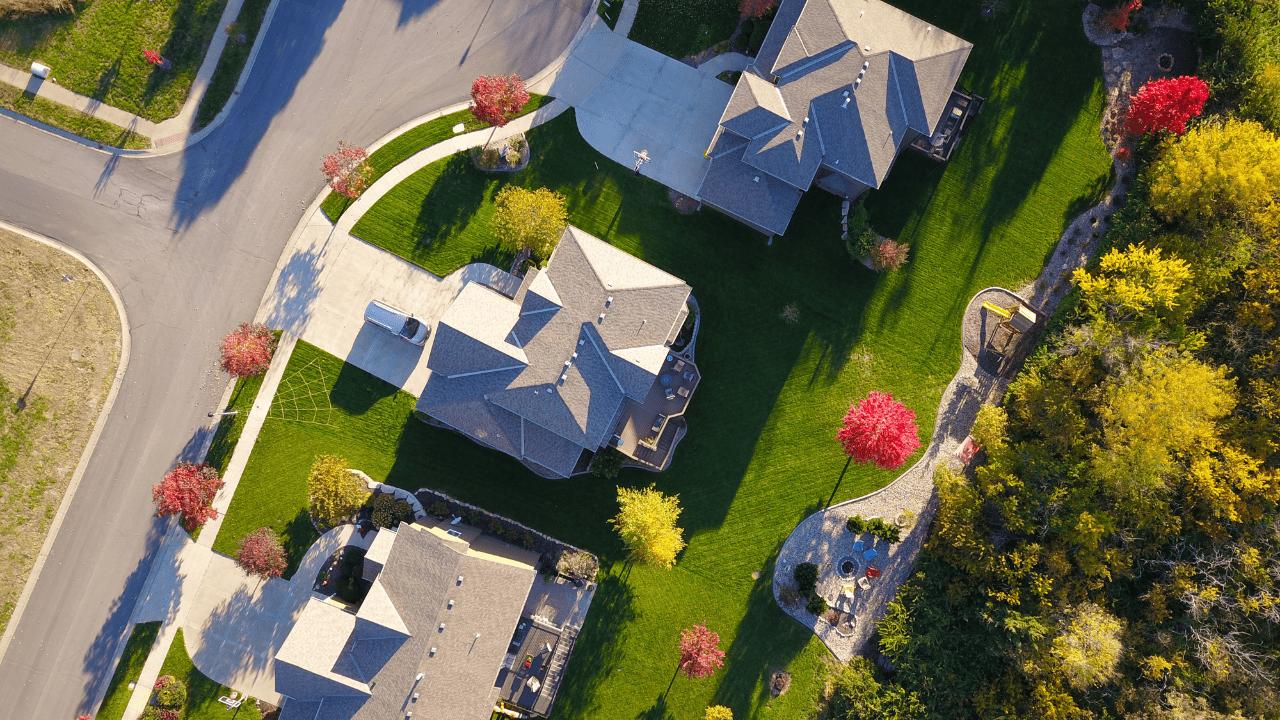 Disclaimer
We only endorse products that we truly believe in. Some of the links below may earn us some extra guac at no additional cost to you. Please pass the chips & thank you for feeding our habit.
If you want to lower the cost of your homeowners insurance, this article will help you do it.
You'll discover 5 ways to lower your policy costs and 32 discounts that may be able to decrease your premiums.
Before you buy homeowners insurance, check out the tips and discounts below to make sure you get the best price possible.
If you already have homeowners insurance, this list will help you avoid overspending on your existing policy.
Bookmark this page so you can return to compare points when you're ready to purchase!
Compare Homeowners Insurance Quotes in under 5 minutes with Policygenius
How Much Does Homeowners Insurance Cost?
In the U.S., homeowners insurance costs an average of $1,200 a year, but that figure varies by state.
For example, if you live in Louisiana, you're likely to pay about $1,900 per year, but if you're in Oregon, the rates drop to an average of just $650 per year.
Your policy prices rely mainly on the replacement cost of your home and how much coverage you need.
For example, if you insure your home for $99,000, you might pay $830 per year, but if you insure it for $499,000, you can expect an annual premium closer to $2,164.
In addition to location and coverage, home insurance rates vary based on several other factors, including:
Age of your home

Details of your property

Your credit history

Policy deductibles

How many discounts you can claim

Which insurance company you choose
To find out how much homeowners insurance costs in your area, we recommend comparing quotes from several insurance companies by visiting a comparison site such as Policygenius.
Policygenius can help you save an average $1,127 per year on insurance by showing you quote comparisons from several vetted lenders. It's free and takes less than five minutes!
Lower Your Policy Costs With These Tips
You can lower the price of your homeowners insurance with the following tips.
1. Set up Autopay for your monthly premiums or pay annually.
Typically, policyholders split their annual payment into monthly payments.
Signing up for monthly auto payments usually provides you with a discount.
If you pay your insurance premium in full once a year, you'll save even more money.
2. Raise your deductible.
Most insurance companies recommend a policy deductible of about $500.
If you have an emergency savings fund, you can probably afford to raise your deductible to $1,000, saving you an average of 25%.
3. Don't insure your land.
Insure your home for the price it costs to rebuild.
Remember, the price you paid for your home includes the land — so don't insure for the full purchase price, but only what it would cost to rebuild your house if something happens to it.
4. Claim as many discounts as possible
Grab those discounts!
There are several discounts available to homeowners (we've listed most of them in the next section), many of which you may already be eligible for.
5. Review Your Policy Once A Year
Review your policy annually for changes. 
If your home has increased or decreased in value, you'll want to make sure that it's covered for the proper amount.
If the value of your possessions has increased, decreased, appreciated, or depreciated, this can affect your rates.
Reviewing policy discounts once a year may also save you $$$, since certain upgrades, monitoring systems, and small adjustments may quality your home for additional discounts.
Find the best rates on homeowners insurance. Compare rates at Policygenius
Lower Your Rates With These Discounts
Find out if you're eligible for any of the discounts below and ask your insurance agent about them.
6. High Credit Score
More and more, insurers are checking credit information when pricing homeowner insurance policies.
If you have a solid credit score, your insurer may offer you a discount, since good credit indicates that you'll pay your premiums on time.
7. Loyalty Discounts
If you've kept your homeowners insurance coverage with the same company for many years, ask about a loyalty discount. 
On average, you can claim a 5% discount for staying with the same company for three or more years, and a 10% discount for staying with the same company for six or more years.
8. Early Signing Discount
If you sign up for your new homeowners policy before your old one expires, you may be eligible for a discount of up to 10% off your premium.
Ask your agent about the early signing discount, then plan on paying a few weeks early to ensure you get the credit.
9. Bundled Policy Discounts
Some insurance companies provide a 5 – 15% discount when you buy two or more policies from them. 
For example, you might purchase your homeowners, auto, and life insurance from the same company, which could qualify you for a bundled discount.
Caution: be sure to add up the price of the policies when sold separately, then compare it to your bundled price (and other insurers) to ensure that you're getting a good deal.
10. Gated home discount
Gated communities provide an additional layer of privacy and security that makes your home less likely to get targeted by thieves. 
Some insurance companies provide a discount of up to 20% for homes in gated communities.
11. New Home Discount
New homes are typically less expensive to rebuild since their features are not out-of-date or obsolete. Plus, the wiring, plumbing, and roof are in excellent condition, which means you're less likely to need to file a claim.
If your home was built within the last five years, ask your insurance company about a new home discount, which will decrease your policy rates by an average of 35%.
12. HOA Discount
If you pay into a homeowners association, ask about an HOA discount.
Your HOA payments contribute to a group insurance coverage that protects common areas such as pools and fitness centers. This doesn't cover your dwelling but may give you a discount anyway.
Additionally, homes that are part of an HOA are usually well-maintained and often supervised by a neighborhood watch program, lowering the risk of theft or destruction.
13. Smart Home Discounts
If you have technology that keeps your home safe, such as a video doorbell or water leak protection, ask your insurance company about a smart home discount.
Lifestyle Discounts
Most insurance companies provide discounts for people who fit into any of the following categories. Ask about homeowner insurance discounts if you are:
Married Or Widowed

Retired

A senior Citizen

A non-smoker

Affinity group discount (a group discount you get through work)

Claim-free discounts
If you've had homeowners insurance for several years and have never had to file a claim, you may be eligible for a claim-free discount.
The claim-free discount only adds up to an average $5 – $10 per year, but every dollar counts, especially when you add this discount with others in this list!
Home safety and security upgrades
Home features and upgrades that improve your security or help to prevent damage to your home can often get you a discount on your insurance.
Minor home upgrades that may get you a discount of $3 – $13 each include:
Smoke detectors

Gas leak detectors

Water leak detectors

Deadbolt locks

Fire extinguisher

Burglar alarm

Storm shutters

Electrical upgrade

Plumbing upgrade

Heating upgrade

Hail-resistant roof
According to reports by Insure and Investing Answers, the following home upgrades may provide significant savings:
Roof upgrade (average savings = $80/year)

Sprinklers (average savings = $77/year

Fire alarm system with central monitoring (average savings = $57/year)

Security system with central monitoring (average savings = $57/year)

Storm Shutters (8 – 10% annual savings)
Every insurance company offers different discounts, and they do have a maximum limit on security and safety upgrades. 
Ask your insurance company about the security and safety upgrades above to learn how you can take full advantage of the available discounts.
Compare And Negotiate Before You Buy
36. Compare rates: No insurance evaluation would be complete without comparing prices from different companies and negotiating for the best price.
Insurance rates vary from one company to the next, so it's essential to shop around and make sure you're getting the best prices. 
Rates and comparisons fluctuate depending on your needs and the current market. The best way to compare prices is by visiting a site like Policygenius.
Compare Homeowners Insurance Rates at Policygenius Now
Most people save an average of $1,127 per year by comparing top-rated insurers in one place.
37. Negotiate: Once you've compared rates and received a quote, you can negotiate with insurance companies by letting them know what prices the other companies offered.
The best insurance company for homeowners is the one that will give you the best prices, so shop around and use a comparison site to get the best rates.
Saving Money On Homeowners Insurance
You can save quite a bit of money on your homeowners insurance policy by familiarizing yourself with cost-cutting policies and homeowner discounts. 
Before you purchase your policy, find out which discounts you're eligible for, compare quotes, and negotiate with insurance agents to significantly cut your homeowners insurance costs.
Keep Reading: