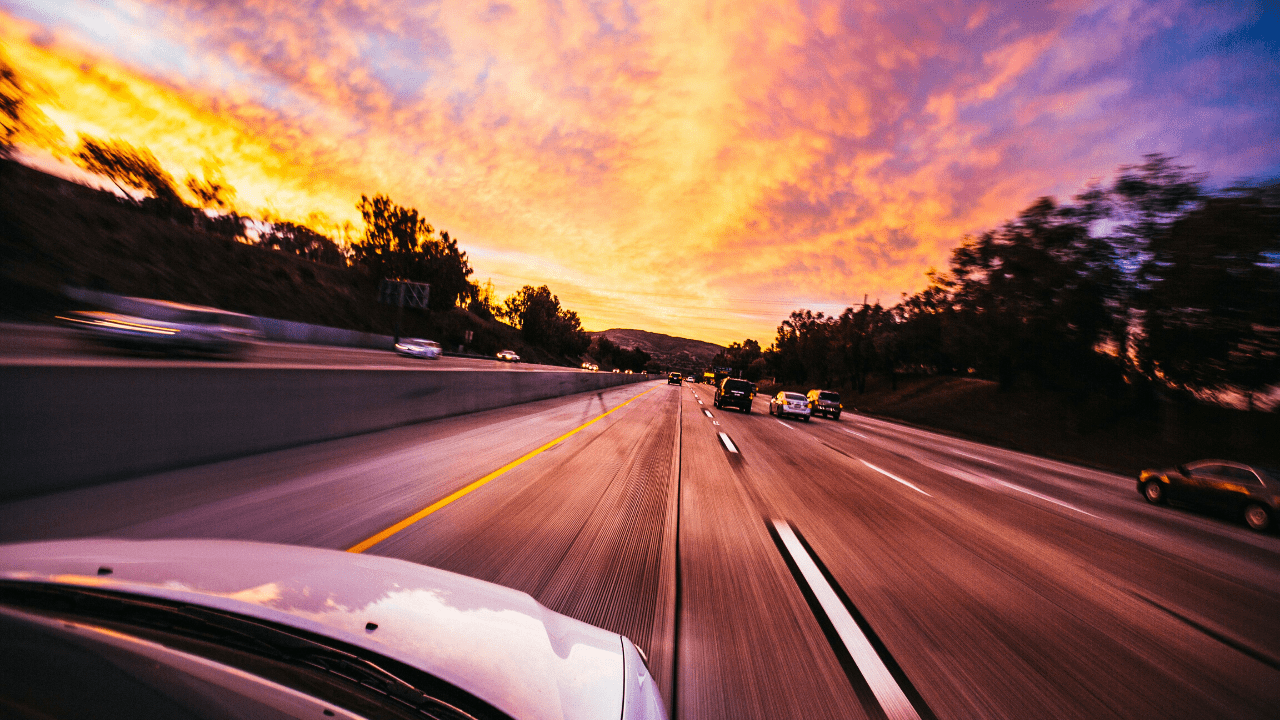 Disclaimer
We only endorse products that we truly believe in. Some of the links below may earn us some extra guac at no additional cost to you. Please pass the chips & thank you for feeding our habit.
If you were to get into a car accident today, and found to be "at fault," you could end up owing tens or even hundreds of thousands of dollars beyond what your insurance policy covers. That's where liability coverage comes in.
Liability insurance helps pay for the medical fees and legal fees for someone else if you are found legally responsible for a car accident. Most states require that drivers carry liability insurance, and it helps to protect a drivers financial well-being.
In this article, we help you understand what you need to know to make good decisions when purchasing liability insurance.
You'll discover what type of liability insurance to buy and how much coverage you should purchase (according to your net worth) to prevent you from losing your assets if you're ever at fault for a car accident.
What Is Liability Insurance?
Liability insurance for your car covers property damage and bodily injury expenses to other people in the event that you are found liable for a car accident.
Liability insurance does not cover damage to your car or injuries that you sustain in an accident, though.
In most states, liability insurance is required by law.
Although liability insurance is set up to cover other people, it can also act as an excellent risk management strategy for you — if you select the right coverage.
For example, personal excess and umbrella insurance can protect you from losing your assets to lawsuits and judgements resulting from a car accident.
Do Good Drivers Need More Than Minimum Liability Insurance?
If you have assets to protect, you need more than the minimum liability insurance required by law.
Even if you don't cause an accident, you can be found "at fault" for several reasons, including:
The other driver lies or changes their story about what happened

Physical evidence is lost and you can't prove your innocence

A person or animal steps in front of the car, causing you to stop abruptly

Your tail light, brake light, or turn signal doesn't work
If you're found "at fault" for a car accident, you are liable for all of the physical damage, medical expenses, and pain and suffering caused by the accident.
That means the other party can take you to court and try to get a judgment against you, putting your home and other investments at risk.
For example, whiplash injuries that cause nerve or vertebrae damage can "easily wind up with settlements or verdicts exceeding $100,000," according to a report by AllLaw.com.
If your liability policy covers $25,000 per person, you could end up owing over $75,000 because you chose the "cheaper" policy.
The investment you make into additional liability coverage is small compared to the amount of protection it can provide you and your family. 
Before you purchase auto insurance, take a few moments to understand the different types of liability insurances available, and learn how to determine which coverages are best for you.
Find out how much car insurance costs in your area with free quotes from Insure.com
Types Of Liability Insurance
There are two types of liability insurance: property damage and bodily injury.
Both pay other people for expenses related to a car accident in which you're found to be "at fault."
Property Damage Liability
Property Damage Liability pays for damage to the other person's car if the accident was your fault.
For example, property damage liability covers expenses such as:
The other person's car

Structures

Buildings

Fences, guardrails, and lamp posts

Telephone poles
Bodily Injury Liability
Bodily Injury Liability pays for injuries and expenses related to an accident deemed to be your fault. 
Bodily injury covers expenses for passengers, bystanders, and pedestrians such as:
Medical expenses

Lost wages

Pain and suffering

Legal expenses

Funeral expenses
How Much Liability Insurance Should You Buy?
The term "liability insurance" is familiar to most people because, in many states, it's required by law.
The amount of auto liability insurance required differs from state-to-state. 
Here's how to read liability insurance numbers.
Bodily injury coverage is often listed as a set of two numbers, such as: 25,000/50,000 or 25/50.
The first number represents per-person coverage, and the second number represents per-accident coverage.
So, if you were to cause an accident, your liability insurance would payout up to $25,000 per person for injuries to other drivers or bystanders who were harmed, up to a total of $50,000 per accident.
Sometimes, a third number is added: 25/50/10. The third number represents the amount of property insurance coverage.
Insurance prices vary from one company to the next, and some companies charge more for the same coverage as another. Before you purchase, take a moment to compare quotes online at a site such as Insure.com.
How Much Do Car Accidents Cost?
The average cost of bodily injury claims is about $17,000, and the average cost of property damage is about $3500.
Required liability coverage changes from state-to-state, with most requiring $25,000 or more. You can find your state's minimum requirements in the chart below.
According to a report by Levinson Law Group, the average accident does not exceed policy limits. 
However, the price of cars, repairs, and health care are rising quickly while most liability requirements remain the same, so this statistic is subject to change in the near future.
Should You Choose The Minimum Liability Required?
Before you consider insuring your car for only the minimum liability required by law, consider what you might lose by purchasing the cheapest policy:
If your accident causes $40,000 in damage, but you're only insured for $25,000,

you'll owe $15,000

.

If your accident causes injury or death, you can be held liable for pain and suffering (plus medical expenses), which can add up to an

unlimited amount of money

that you must pay out-of-pocket.

Claimants can sue you for the amount over and above what your insurance covers, which can

put all your assets at risk

.
When you cause a car accident, you open yourself (and all your assets) up to the type of high-profit lawsuits that lawyers dream of.
Even if everybody seems safe and unharmed at the time of the accident, they may change their minds after internet research makes them realize how much money they can make from accident-related injuries.
If you have assets such as a home, real estate, or other investments, consider purchasing liability coverage equal to the amount of your assets. Otherwise, you may lose everything you've worked for.
Most insurance experts recommend purchasing at least $300,000 in liability insurance ($100,000 per person).
However, if your assets are greater – for example, if you own a million-dollar home, consider adding Personal Excess Liability or Personal Umbrella insurance to your policy.
Should You Buy Additional Liability Coverage?
If your personal assets total $300,000 or more, you should consider adding additional coverage to your liability insurance policy.
Personal excess liability insurance can help protect you from excessively-high claim lawsuits due to an accident in which you're determined to be at fault.
Lawsuits related to car accidents are not uncommon, and judgments can be substantial — so people with a higher net worth or more assets should consider adding additional auto insurance coverage.
I'm ready to get a list of free auto insurance quotes from Insure.com
Personal Excess Liability
Personal excess liability auto insurance provides you with more coverage than your standard auto insurance policy covers. 
If you need to add additional liability insurance, personal excess can cover you for situations such as:
Judgments that surpass your current coverage limits

Accidents involving your car, plus accidents involving your boat or recreational vehicle

Injuries sustained on your home or property
Most insurance companies require you to carry a minimum amount of insurance on your car, home, recreational vehicle, and boat before being eligible to purchase personal excess liability insurance.
If your net worth is more than $300,000 but less than $1 million, ask your insurance agent about personal excess liability insurance.
If your net worth is more than $1 million, consider adding personal umbrella insurance instead of personal excess.
Personal Umbrella Insurance
Umbrella insurance is similar to personal excess liability, but it additionally provides more comprehensive coverage for auto and non-auto related claims.
For example, personal umbrella insurance can cover lawsuits and personal liability situations that personal excess liability does not.
It can also cover non-auto issues such as libel, slander, false arrest, and real estate rental unit liability.
If your net worth is $1 million or more, ask your insurance agent about adding personal umbrella insurance to your policy to protect your assets in case of a lawsuit related to an auto accident in which you are at fault.
What Is Self-Insured Liability Coverage?
Some states allow drivers to self-insure their vehicles instead of purchasing liability insurance. 
Self-insuring usually requires you to prove that you can cover any potential accident-related expenses.
However, even in states that allow drivers to self-insure (such as New Hampshire), nearly all drivers choose to purchase liability insurance instead of self-insuring.
On average, car insurance costs about $1280 per year (for millennials) but can save you thousands, or even millions, of dollars.
We at Minority Mindset don't recommend self-insuring your car because we don't want you to lose everything you've worked for due to one split-second mistake that results in a car accident. 
Instead, protect yourself and your family by purchasing liability insurance equal to the value of your assets, and add personal excess or umbrella insurance coverage when your net worth exceeds $300,000.
Now that you know how to choose auto liability coverage to protect yourself in case of damage or bodily injury, the next step is understanding what types of car insurance can protect you from accidents that are not your fault, such as: 
Collision

Comprehensive

No-fault

Underinsured/uninsured drivers

Roadside, rental, gap coverage, and more
Adding insurance that protects you in case someone else causes an accident will help ensure that you're covered every time you get behind the wheel.
Understanding Liability Insurance For Your Car – The Verdict
Accidents can happen in a split second, and you can easily be found liable for damage and injuries that surpass the minimum liability coverage required by law.
Consider adding personal excess liability or umbrella insurance to protect your assets in the event you are found "at fault" for a car accident.