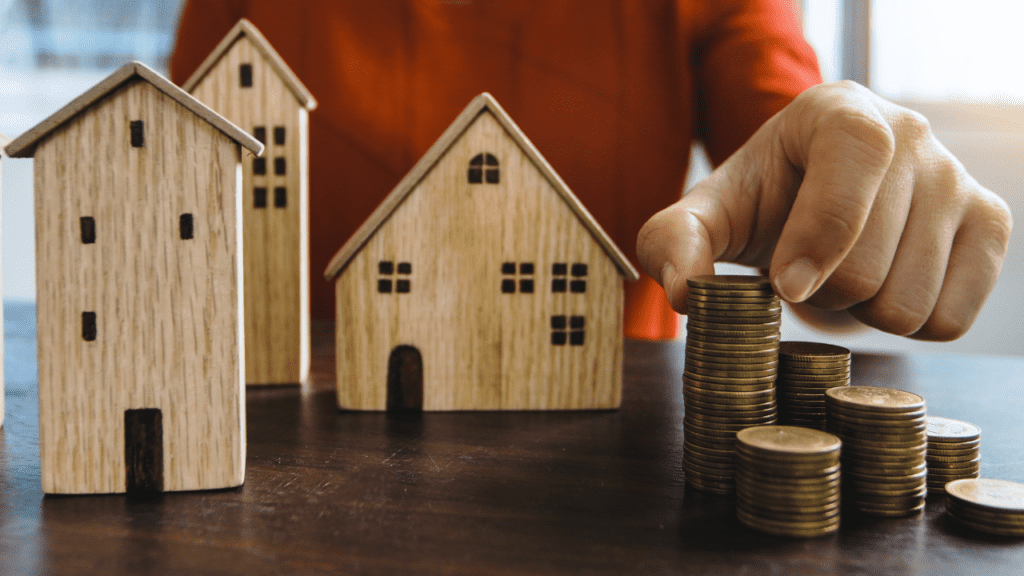 Take the mystery out of homeowners insurance by understanding how policies and coverage work, plus find out how to reduce your rates significantly.
In this guide, we help you understand everything you need to know about homeowners insurance, including:
What is homeowners insurance?

Do you have to buy homeowners insurance?

What does homeowners insurance cover?

How much homeowners insurance do you need?

How much does homeowners insurance cost?

How much does homeowners insurance pay when something happens?

What are the 8 types of homeowners insurance policies?

How to reduce the cost of your homeowners insurance
In less than ten minutes, you can gain the understanding you need to talk confidently with an insurance agent about the many different coverages for your home. 
Plus, you can save a significant amount of money on your policy with the tips included below! 
Cut the cost of your homeowners insurance by an average $1,127 per year. Compare Insurance Rates Now
What Is Homeowners Insurance?
Homeowners insurance is a policy that protects your home, property, appliances, and belongings in case something bad happens or someone gets hurt on your property and files a lawsuit against you.
Homeowners is a type of property insurance intended to cover your dwelling, onsite structures, and personal possessions. It also provides liability insurance in case someone gets injured on your property.
Do You Have To Buy Homeowners Insurance?
Insurance is a necessity for homeowners because it's the only way to recover your financial losses if an unexpected event damages your home.
Homeowners insurance is not required by law. Some other things that aren't required by law include:
Building an emergency savings account

Investing for your future

Avoiding sushi that's been sitting on the counter for two days
If you take out a mortgage loan, your lender can (and will) require you to carry homeowners insurance (also referred to as "hazard insurance") until your loan is paid off.
If you own a home, there's no way to get around homeowner's insurance, and, yes, you do "have" to have it even though it isn't required by law.
Fortunately, there are several ways to cut your policy costs, and we'll explain more about that below.
What Does Homeowners Insurance Cover?
A standard policy won't cover every disaster, so it's essential to understand what it does and does not cover.
Below, we've outlined what's generally covered by homeowners insurance. Please be sure to speak to your agent for your specific insurance policy's details, which may differ from the information below.
Most homeowner insurance policies include six types of coverage:
Dwelling

Other structures

Personal property

Loss-of-use

Medical payments

Personal liability
To learn more about the different homeowner coverage types, check out our Guide To Understanding Homeowners Insurance Coverage.
These six coverages typically protect the following assets:
Home

Structures on your property such as the garage and pool

Built-in appliances

Personal belongings

Legal and medical expenses if you're liable for an injury on your property

Expenses due to displacement from a covered event
What's covered by homeowners insurance:
Fire or explosion

Hail, lightning, volcano, or windstorm

Social unrest or riots

Theft and vandalism

Vehicles, aircraft, or falling objects

Collapse due to snow, ice, sleet

Frozen plumbing
Flooding and earthquakes are not included in a typical homeowners insurance policy because these coverages are expensive for consumers and high-risk for insurance companies.
For example, earthquakes are more common than you might imagine:
Ninety percent of people in the U.S.

live in an area

considered "seismically active."

Thirty nine states have experienced earthquakes since 1900.

Almost fifty percent of Americans live in

earthquake-prone areas

.
Floods are excluded as water damage coverage because they are considered gradual events, since the water touches the ground before it enters your home.
Ask your insurance agent about flood and earthquake insurance if you live in a high-risk area.
More than fifty percent of homeowners aren't aware that floods aren't covered by traditional homeowners insurance, according to a 2020 survey by Policygenius.
In addition to earthquake and flood insurance, there are several other perils that aren't covered under typical homeowners insurance. 
What's not covered by a typical homeowners insurance policy:
Earthquake, sinkholes, landslides, mudslides, or any other type of earth movement.

Flooding, sewer backup, groundwater seepage, and most other water damage

Power failure and outages

Pets

Birds, rodents, or insects

Mold and fungus (unless caused by a plumbing or HVAC overflow)
Many of the perils not typically covered can be insured by purchasing additional insurance or riders.
How Much Homeowners Insurance Do You Need?
When it comes to your policy's size, you should purchase enough homeowners insurance coverage to rebuild your home. 
Your lender will most likely require you to take out a policy that covers these costs, in case a fire or storm should destroy your home.
For example, standard homeowner insurance on an average 2,000 square-foot home valued at $350,000 might typically provide the following coverage:
Dwelling: $350,000

Other structures on the property: 10% of dwelling coverage

Personal property: 50% of dwelling coverage

Loss-of-use: 20% of dwelling coverage

Personal liability: $300,000

Medical payments: $5,000

Personal property: 50 – 70% of dwelling coverage

Water backup: $10,000
Sometimes, homeowners need to purchase additional coverage and riders. If you own high-value items, live in a high-risk flood or earthquake area, or are at high-risk for other perils, you may wish to expand your coverage.
High-Value Items
If you own expensive jewelry, artwork, or personal possessions, you may need to pay extra to cover them. 
For example, a typical policy like the one mentioned above provides an average of $5,000 in total jewelry coverage, with a limit of $2,500 placed on each item.
Additionally, most policies limit personal property coverage to no more than 50 – 70% of the insurance you have on the house.
If you own high-value items that would not be covered under a standard homeowners policy, ask your insurance company about adding a scheduled personal property coverage rider.
Flood Zones
If you live in a high-risk flood zone, you may need additional insurance.
Keep in mind that standard homeowners insurance does not cover damage due to flooding. 
If you live in a high-risk flood zone, your mortgage lender may require you to purchase additional flood insurance.
A recent report by the New York Times suggests that "nearly twice as many properties may be susceptible to flood damage than previously thought."
A separate report by FEMA states that it only takes one inch of water to cause $25,000 in damage.
If you do live in an area with a risk of flooding, consider asking your agent about adding the extra insurance to your policy — whether your lender requires it or not.
Earthquake Zones
If you live on an active fault line and are at high-risk for earthquakes, you may need to consider adding additional insurance to cover this type of damage.
Homeowners should always take steps to protect their homes against earthquake damage, whether or not they have insurance coverage.
Expanded Coverage
Additional coverage and riders may be purchased to expand your coverage for several reasons, some of the most common including:
Sewage backup

Building code

Business property

Identity theft
Homeowner insurance pricing depends on several factors, including where you live and how much you need to cover. 
How Much Does Homeowners Insurance Cost?
The price of your insurance relies mostly on your home's replacement costs, but several other factors are also considered, including:
Home location

Cost of insurance in your area

The age of your home

Your credit history

Size of your deductible

How many discounts you claim
The average cost of homeowners insurance in the U.S. is $1,200 per year, but rates vary dramatically depending on your location. 
For example, in Vermont or Wisconsin, you can expect to pay an average of $600 –  $650 per year to insure the average home. 
However, In a state like Texas (where tornadoes, hailstorms, and hurricanes are inevitable), homeowners insurance would cost you an average of $3,429 per year (which doesn't seem so bad when compared to Oklahoma's average $4,445 a year).
Instead of wondering what your insurance will cost, you can compare quotes for free in minutes through an online insurance broker. 
Minority Mindset recommends Policygenius for the best insurance comparison quotes. 
We like them because they genuinely want to help you find the best rates, without getting "salesy" or pushy. Plus, they help people save an average of $1,127 per year on insurance.
How Much Does Homeowners Insurance Pay You When Something Happens?
How much does homeowners insurance pay you if something damages your home? That depends on what type of policy you buy.
There are three basic types of homeowner insurance policies:
Cash value

: pays the value of assets lost, minus depreciation.

Replacement cost

(most common): pays the cost of rebuilding or replacing assets.

Extended replacement cost

: pays to restore your home to its previous condition, regardless of coverage limits.
Replacement Cost policies are the most common type of homeowner policy, requiring the insurance company to pay you for the cost of rebuilding or replacing your assets.
What are the 8 types of homeowners insurance policies?
There are eight types of homeowner insurance policies, referred to as HO-1 through HO-8. The kind of policy you buy depends on:
What kind of dwelling you need to insure

Your coverage needs
Most homeowners purchase an HO-3, which is the standard and most common type of insurance policy.
HO-1
HO-1 policy types are a mostly-outdated (and rarely available) coverage that provides minimal protection.
This policy only covers your assets at cash value, and it limits what type of damage is covered.
HO-1 policies cover damage due to:
Fire

Smoke

Lightning, windstorm, and hail

Vandalism and theft

Civil unrest and riots

Explosions

Aircraft and vehicles

Falling objects
HO-2
HO-2 policies are called "broad form policies." They cover your dwelling for replacement cost and personal property at cash value.
In addition to the standard coverage included in HO-1, the HO-2 policy protects your home in the event of:
Freezing

Ice, snow, and sleet weight

Water heater, central air, and heating problems caused by sudden accidental tearing burning, or bulging.

Volcano eruption

Overflow of stream or water.

Artificially-generated electrical current
HO-3
HO-3, or "special form policies," are the most popular type of homeowner insurance.
HO-3 covers ALL types of perils, except those specifically listed in your policy. It usually reimburses you for the replacement costs of your home and cash value of personal property.
Earthquakes, floods, mold, pets, rodents, and insects are not usually included in HO-3 policies and will be listed as exclusions.
HO-4
HO-4 is renter's insurance for people who live in rented or leased apartments, condos, and homes. It covers personal property, usually at replacement cost.
HO-4 insures the personal property inside your home anywhere in the world. Like the HO-3, it covers most events, except the ones listed under "exclusions" in your policy.
HO-4 includes liability and temporary displacement costs if damage to your rental makes it unlivable.
HO-5
HO-5, otherwise referred to as "comprehensive form" is the best coverage you can purchase for a single-family home.
HO-5 policies cover both your dwelling and personal property for replacement costs. They provide dwelling coverage for all types of damage with higher coverage limits for select valuables, such as jewelry.
HO-6
HO-5 is condo insurance that covers a single owned unit within a larger dwelling.
HO-7 
HO-7 is insurance for mobile or manufactured homes that include the same type of coverage provided in HO-3 policies, replicated for mobile homes.
HO-8
HO-8 is a modified type of coverage for homes that aren't eligible for standard coverage. For example, the piping, wiring material, plumbing, or roof may need upgrading before an older home is eligible for HO-3 coverage.
HO-8 policies provide limited coverage, similar to the HO-1, which is substandard by today's expectations. 
While there are eight types of insurance policies, most homeowners will choose either HO-2 Broad Form, HO-3 Special Form, or HO-5 Comprehensive insurance policy.
How To Reduce The Cost Of Your Homeowners Insurance
If you're looking to cut costs on homeowners insurance, there are several ways you can lower the price of your policy, including:
Raise your deductible.

Set up autopay.

Pay annually instead of monthly.

Review your policy annually.

Raise your credit score.

Bundle homeowners with auto and life insurance.

Stay with the same insurance company for loyalty discounts.

Sign up for a new policy before your old one expires.

Add smart home upgrades.

Compare rates on an insurance brokerage site like Policygenius.com.
Most insurance companies provide several additional discounts, including lifestyle, claim-free, and new home discounts. 
Policygenius lets you compare insurance quotes in minutes – for free. Compare insurance rates, right now
Additionally, certain home upgrades can earn you a substantial policy discount on homeowners insurance. 
Here are several examples of the average savings you can claim on a variety of home upgrades:
Roof upgrades:

$80 annual savings

Fire alarm with central monitoring:

$57 annual savings

Storm shutters:

8 – 10% annual savings

Sprinklers:

$77 annual savings
To learn more about these discounts, and discover additional ways to save on your policy, check out our Guide To Lowering The Price Of Your Homeowners Insurance.
Buying The Best Homeowners Insurance For Your Dwelling
Whether you live in a house, apartment, or condo, there is a type of policy to help protect your home from damage caused by events such as fires, storms, theft, and social unrest.
Understanding the types of coverage and policies will help you choose the best insurance for your home. Remember to take advantage of policy discounts and compare quotes from several lenders, which can lower the annual cost of your homeowners insurance.
Keep Reading: