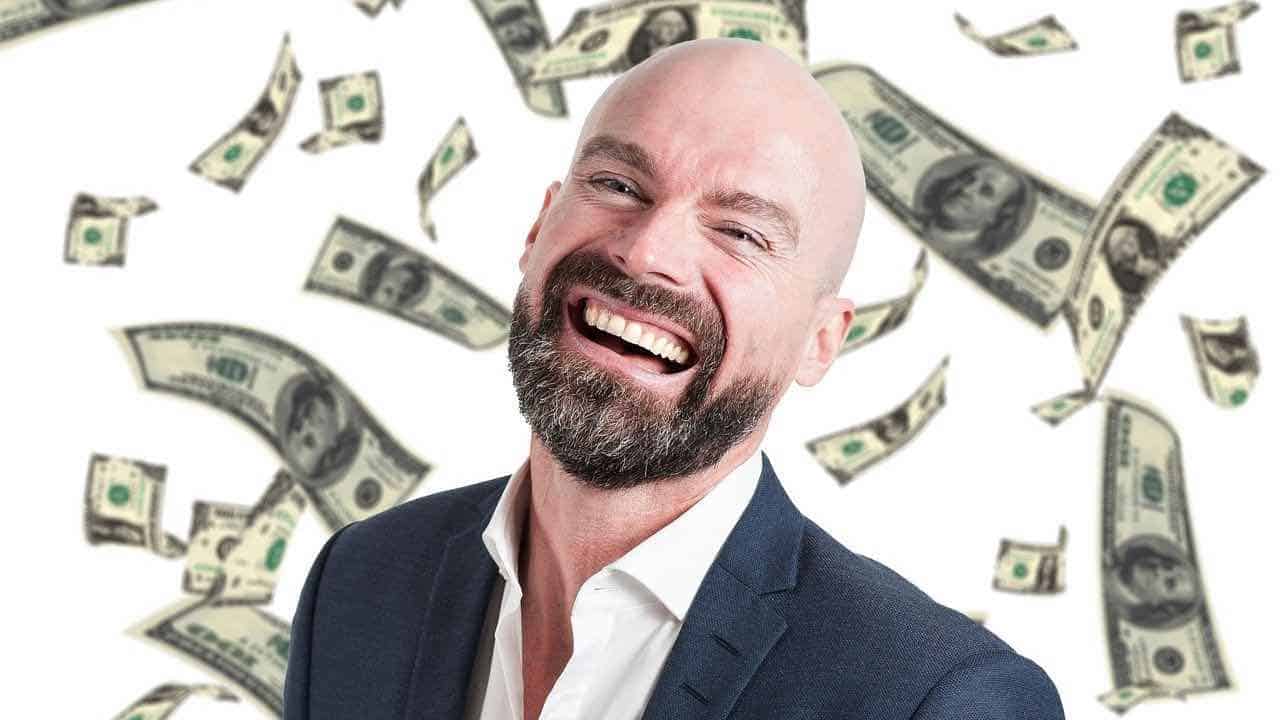 Disclaimer
We only endorse products that we truly believe in. Some of the links below may earn us some extra guac at no additional cost to you. Please pass the chips & thank you for feeding our habit.
There are many different ways to invest your money like stocks, bonds, real estate, and index funds. These are classic and proven ways to protect your money.
Take a regular finance class and I'm sure you'll hear about the stock market in some fashion, but what about some unusual investments?
Instead of regurgitating the same information you'd find anywhere else, I thought I'd share some weird investment ideas with you.
Of course, playing it safe with an index fund may be the best course of action if you don't have a stomach for risk.
Alternatively, if you've got stacks of money to blow and experiment with considering some of the following ideas may be your thing.
9 Unusual Investments For Adventurous Investors
Playing it safe with an index fund may be the best course of action if you don't have a stomach for risk.
Alternatively, if you've got stacks of money to blow and experiment with, considering some of the following unusual investments may be your thing.
1. Sneakers
I would have never thought about investing in shoes. Personally, I think it's ridiculous that some people pay hundreds of dollars for things you wear on your feet and scuff up.
Of course, not everyone thinks like me. Sneakers have a huge following around them. People literally stand in lines for the newest releases.
So, how much can you make on shoes? First, it's not just any old pair on the shelf at Walmart that'll fetch you money. Certain pairs of Nikes, Yeezys, and Jordans are what you need to look out for.
For instance, a pair of the Yeezy 350s were originally released at $200 per pair, but after some time they sold for over $7000. That's 35 times the original price!
2. Cards
Absurd isn't it? Little pieces of cardboard with pictures on them are worth hundreds, sometimes thousands, and in rarer cases millions.
As far as trading cards go, I'm referring to everything from Pokemon cards to sports cards. 
If you were a kid of the 90s and unwrapped a Pokemon booster pack to discover a holographic Charizard you were absolutely elated.
Today, if that card were kept in mint condition it could be sold for somewhere around $400.
Famous internet personality Logan Paul bought the most expensive Pokemon card in 2022 for $6 million.
And it's not just Pokemon – These are collectibles, meaning, if someone out there wants a piece of history, they may be willing to pay a historically high price.
There have been cases in which professionally authenticated cards have sold for thousands.
Obviously, it's the rare cards with a fan following that sell for higher prices.
For instance, the Willie Mays' 1951 Bowman baseball card raked in $86,000 in 2008. 
3. Books
Did you know that a first edition Harry Potter and the Philosophers Stone was sold for $471,000 in December 2021?
Now before you put your own Harry Potter set for sale, let's explain how book investing actually works. First of all, it needs to be rare—in this particular case, it was one of only 500 hardback versions printed in 1997.
Then, the book needs to be in a top-notch condition: no tears, scribbles (unless it's from someone famous), missing pages, damaged covers—you get the idea. Signed by the author?
That's a few thousand more in value!
The same terms apply to comic books.
Oscar-winning actor Nicholas Cage would know the best since he profited mind-blowing $2.1 million from selling a 1938 comic where Superman appears for the first time.
4. Burial Plots
A bit dark, but definitely profitable. The world is expected to reach a record 8 billion people in 2023.
And since humans are mortal, there will be no decline in demand soon. On the other hand, Earth's not growing or producing new land, so the price is going to continue to rise.
The price of a burial plot cost ranges from $500 to $5,000—depending on the place and space.
Keep your eye on divorcing couples, people going through bankruptcy or moving away, because they are most likely to sell, and at an under-market price. After a while, you can sell the burial plot for a profit.
5. Music Copyrights
A copyright of a song usually lasts 95 years after the artist has died. During this period, everyone who holds shares of the royalties earns money.
For example, one of the highest-earning songs, Oh Pretty Woman by Roy Orbison and Bill Dees earns $100-$200 thousand per year.
But where can a mere mortal like you buy song shares? Well, online of course. There are websites like Royalty Exchange, PremiumBeat, SongVest, and others.
Now, Rihanna's music isn't up for sale, and even if it is it'll cost you thousands to buy a single share.
But there are millions of music pieces to invest in, you just have to find the right ones.
6. Jewelry
The good thing about jewelry made of precious metals and gemstones is that, no matter what the economic situation, it never loses value.
In fact, it can increase. Although of speculative nature, the artisanship, brand, and history of a piece of jewelry can sometimes X-fold the cost of the materials.
So the next time you're on a shopping spree, and these good-looking $45 earrings made of worthless materials beg you to buy them, think twice.
A better investment would be to spend money on golden, or platinum earrings, that are priced evidently more, but also worth way more.
And remember, real precious gemstones are the cherry on top. Diamonds aside, Jadeite, Emerald, and Taaffeite are the most highly-priced, so keep an eye on them.
Oh, don't forget about luxury watches. The most expensive ones can reach $55 million in cost.
7. Land
Remember what I said about the burial plots: the land is of limited capacity and the scarcer it gets, the more expensive becomes.
Of course, just as everything on the market can fluctuate in price, the land isn't immune either. However, it's still one of the most lucrative unusual investments you can do.
There are several categories of land, including:
Residential

Commercial

Industrial

Agricultural
The price of the plot you want to put your money on would depend on the category, location, size, etc. Namely, 1 square-foot of land in Manhattan won't cost the same as if it was in rural Oklahoma.
To earn money from the land you invest in, you can:
Lease it

Entitle it and then sell for more $$$

Hold it for a longer period of time
8. Old Cars
Although we can thank serial production for the highly depreciative value of cars, there are some classic models that are worth more than you can imagine. 
If you're a mechanic or a car enthusiast, this is the best weird investment for you. Buy old cars, fix them, and sell them for profit. However, don't buy just any old car—not all old cars are worth something.
Their value is determined by age, brand, scarcity, and a few other factors.
For example, Ferraris are the most expensive vintage cars at auctions but also the hardest to stumble upon.
Old Volkswagen Beetles, on the other hand, are easy to come by, yet, once fixed they sell at $20-$40 thousand.
9. Stamps
I have a box full of postage stamps from all over the world, some dating back to the 50s and 60s. But none of them is worth some serious money. However, there are stamps out there selling for millions of dollars.
Another advantage to philatelic investing is that the stamp-collectors community reached its peak in the 70s and the market has seen a decline since then. How is this an advantage?
Well, you can buy stamps for cheaper now. Is it worth it? Billionaires think so, and they're quite good with money, so…
A few things to consider before going on a hunt for investment-grade stamps: the image, edges or perforations, country of origin, original denomination, history, and errors.
The rarer and more preserved it is, the higher the value.
Unusual Investments – Adventurous Or Cautious?
Feeling lucky? But you're bored with traditional investment routes. It might be time to experiment with collectibles, copyrights, or other unusual investments. 
But bear in mind that these are incredibly risky alternatives. Their markets are volatile, and not every purchase is a home run. So always remember to never invest more than you are comfortable with losing. 
If you choose to stick with a safer investment route, always invest for the long term!