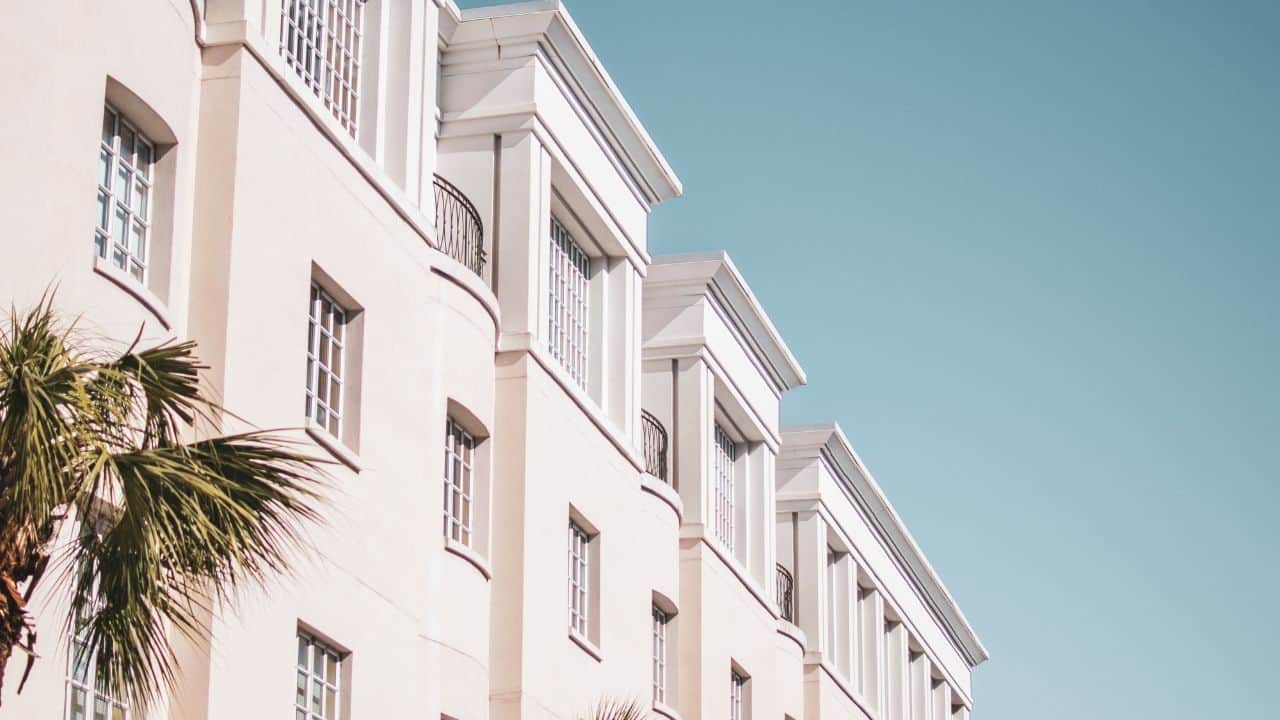 Disclaimer
We only endorse products that we truly believe in. Some of the links below may earn us some extra guac at no additional cost to you. Please pass the chips & thank you for feeding our habit.
The Minority Mindset earns commission from Fundrise via the partner links below. All opinions are the author's.
If you ask investors about their biggest regret, they rarely say, "I was too risky." Actually, investors' number-one regret is that they didn't start investing early enough. 
Sure, more money certainly makes it easier to start investing, but time is the single greatest asset you have as a young investor. 
I remember my early twenties fondly. I miss my non-creaky joints, but I definitely don't miss how broke I was. I actually had to subsist off of ramen for a month while waiting for my first post-college paycheck. I had just $50 a month on hand to invest, and it was painful parting ways with that money. But I knew I had time on my side, which would let compound interest work its magic. 
It's ten years later, and I'm so grateful that I started investing young. But I get it: it's hard to invest when you're a soon-to-be adult or a young adult. You've hardly had the chance to earn any money to invest, but it's never too early to get started!
I used to think investments like real estate were out of reach because I didn't have a lot of money, but as it turns out, young investors can grow their money with real estate, too. 
What age should you start investing in real estate? Platforms like Fundrise require you to be 18 years old. However, some states allow you to own property at age 16 with a guardian's consent. 
When it comes to investing in real estate, everyone has their own timeline for when they should start. Maybe you've been kicking around the idea of investing in real estate for years and finally feel ready. Maybe you're new to the idea of buying property as an investment. Or maybe you just don't know where to begin. 
Let's look at how old you have to be to invest in real estate, as well as how you can invest in real estate without a lot of money.
What Age Should You Start Investing In Real Estate?
Generally speaking, the earlier you start investing, the better. I'm not a fan of short-term investments because they tend to cost more; if you want to build long-term wealth, real estate is a great place to start. 
Even if you aren't 18 yet, it's still a good idea to educate yourself on real estate. The best real estate investor is an educated investor, so if you aren't legally able to buy real estate just yet, use this time to get educated. 
While I started investing in stocks and ETFs in my twenties, I do recommend real estate for young investors. Young investors should consider investing in real estate because:
It can bring in a consistent income

: When you invest in real estate, you can earn consistent income from rent, loan interest, or dividends. Some people manage to make real estate investing a full-time gig this way! It's nice knowing that you can expect a check (however small) on a regular basis, and real estate investments can offer that.

Your life is flexible right now

: Look, I know life is busy and difficult when you're young, but I've realized that life just gets

even busier

as you get older (sorry to break it to you). Younger investors typically have less going on in their personal and work lives. You don't have as much money as a 50-year-old investor, but you have time, energy, and motivation, which count for a lot.

It diversifies your investments

: The stock market doesn't have as much of an impact on real estate as it does on investments like stocks or ETFs. It's always a good idea to hedge your bets and never put all of your eggs in one basket. If you're worried about the stock market going belly-up and losing all of your money, it's good to have money in something tangible like real estate.

It grows in value for the long-term

: Real estate has a good track record of

increasing in value over time. Because it's a tangible good that's limited in supply, it has intrinsic value that fights against inflation. It tends to be less volatile than stocks, too.

You have a longer time horizon

: Real estate isn't a get-rich-quick kind of affair—investments take at least 5 years to increase in value. But the earlier you start, the longer your time horizon. Thanks to the magic of compound interest, your money has time to grow, even if you don't have a lot of cash to put into real estate upfront. 
There are lots of different reasons that people choose to invest in real estate at different ages. But regardless of your age, the earlier you start, the better. This will give your investments time to appreciate in value in the long term, so you build a nice nest egg for when you're old and gray.
How Old Do You Have To Be To Start Investing?
If you're itching to get your five-year-old involved in real estate investing, hold up, partner. Although you should start investing in real estate as early as possible, there are age restrictions. 
You must be 18 years old to sign legal contracts or to sign up for real estate platforms like Fundrise. If you're a minor, some states allow 16-year-olds to sign property contracts with a guardian's approval. Some parents will even purchase investment properties on behalf of their kids, changing ownership once they're of age. 
But for most situations, you need to be at least 18 to start investing in real estate. If you're using a platform like Fundrise, you need to be of age and live in the United States on a permanent basis. 
Now, what types of investments are available to you as a young investor? You can invest in: 
Rentals

: This does require buying a house and putting it in your name, which means you need cash and financing. That might sound scary, but it's pretty common! I have a few friends who did multi-house hacking to get started. With this approach, you take out an FHA loan, buy a multi-tenant property (like a duplex), live in one of the units, and rent out the other. Your tenants help pay the mortgage and you don't have to answer to a landlord. Sweet!

Flipping

: This is the most expensive way to invest in residential real estate. With flipping, you buy a low-cost or distressed property, fix it up, and resell it at a profit.

REITs

: This is a great option for young investors! With real estate investment trusts, you can invest in real estate like it's a stock or an ETF. There's no need to buy or manage a property because the REIT does it all for you. 
You don't need a ton of money to invest in options like REITs, but real estate investments aren't always a cakewalk for young investors because of: 
Debt

: Debt happens, but it can really limit your resources as a young investor. Since young people usually struggle with lower-paying jobs and student debt, it can be tough freeing up the cash to invest in real estate.

Financing issues

: You haven't had a chance to build a credit history or boost your earnings at work. Even if you want to finance a property, banks are less likely to give you a loan.

Experience

: Even if you read up on real estate, hands-on experience is the best teacher. If you haven't bought a property before, it's likely that you'll make some beginner mistakes. This can be frustrating for young investors, but if you don't make mistakes, you don't learn!
Using Fundrise To Start Investing Early In Real Estate
If you're ready and willing to invest in real estate, you can do so as early as you want. It's not something that you have to wait until you're older to do. As long as you're 18 years old and you're a citizen or permanent resident of the US, you can use Fundrise to invest in real estate on the cheap. 
You're free to become a house flipper or a landlord, but I know firsthand that those things require cash—and as a young investor, I didn't have that. Fortunately, platforms like Fundrise make it possible for young investors to invest in real estate without a ton of cash on hand.
Put simply, Fundrise is crowdsourced real estate. Fundrise has over 260,000 investors who buy properties using collective buying power. This decreases the costs of going in on real estate deals, giving you access to investments that would normally be reserved for the rich. To date, Fundrise investors have bought over 200 properties that are worth a collective $5.1 billion.
On Fundrise, you can invest in: 
Debt

Equity

Commercial

Residential
Fundrise takes a more conservative approach, which is good if you're looking for a long-term investment that won't do crazy things with your money.
How Fundrise Works For Young Investors
Curious to see how Fundrise works? Great!
To start, you sign up for a plan. Each plan requires a different upfront investment, with increasingly awesome perks for each account tier. If you're a true beginner, I recommend going with the $10 Starter plan. You're going to have more limited features, but it's more affordable than the Basic package, which requires $1,000 upfront. 
Under the Fundrise Starter plan, you get features like: 
Auto-invest

Dividend reinvestment (which is a great way to make your money grow!) 

One Investor Goal type

Registered investments

$25 referral bonus when your friends sign up for Fundrise
Don't worry—you can sign up for the Starter plan right now and upgrade later once you have more money. If you aren't sure which plan is best for you, Fundrise has a questionnaire you can take during the onboarding process. 
Keep in mind that Fundrise isn't free. You'll pay fees to use the platform, which includes: 
A 0.15% annual advisory fee

: This is the fee Fundrise charges you in exchange for guiding your financial goals. At 0.15%, it means you'll pay $1.50 for every $1,000 invested with Fundrise, per year. 

A 0.85% annual asset management fee

: This fee covers Fundrise's costs to employ its real estate professionals. It's still pretty low, though. A 0.85% fee would cost you $8.50 for every $1,000 you invest with Fundrise. 
So yes, Fundrise has fees, but they tend to be way lower than what you would pay with other real estate investment platforms. Fundrise streamlined its business model to keep transactions in-house, which cuts out the middlemen and saves you money. 
In terms of making money with Fundrise, keep in mind that this is a long-term investment (5+ years). If you really need your money back, Fundrise allows you to redeem your shares. However, they reserve the right to charge you a fee if you take out your money early, so do the math to make sure it makes sense. 
Fundrise REITs also generate quarterly dividends, which is a great way to make money from your investments!
Best Age To Start Investing In Real Estate
Investing in real estate is a great way to build wealth and increase your net worth. But people have different ideas about the "right" age to start investing in real estate. A lot of these decisions are based on your current financial situation. Here's the bottom line: if you feel that you're currently ready to start investing, you should look into real estate!
As long as you're 18 years old, the best age to start investing in real estate is the age you are right now. Platforms like Fundrise take a lot of the costs out of real estate investments, reducing the need to invest a huge chunk of capital all at once. 
Real estate might not be a walk in the park, especially for younger investors, but financial technology makes it a viable option for almost everybody. Start your real estate journey right now: sign up for Fundrise for as little as $10.