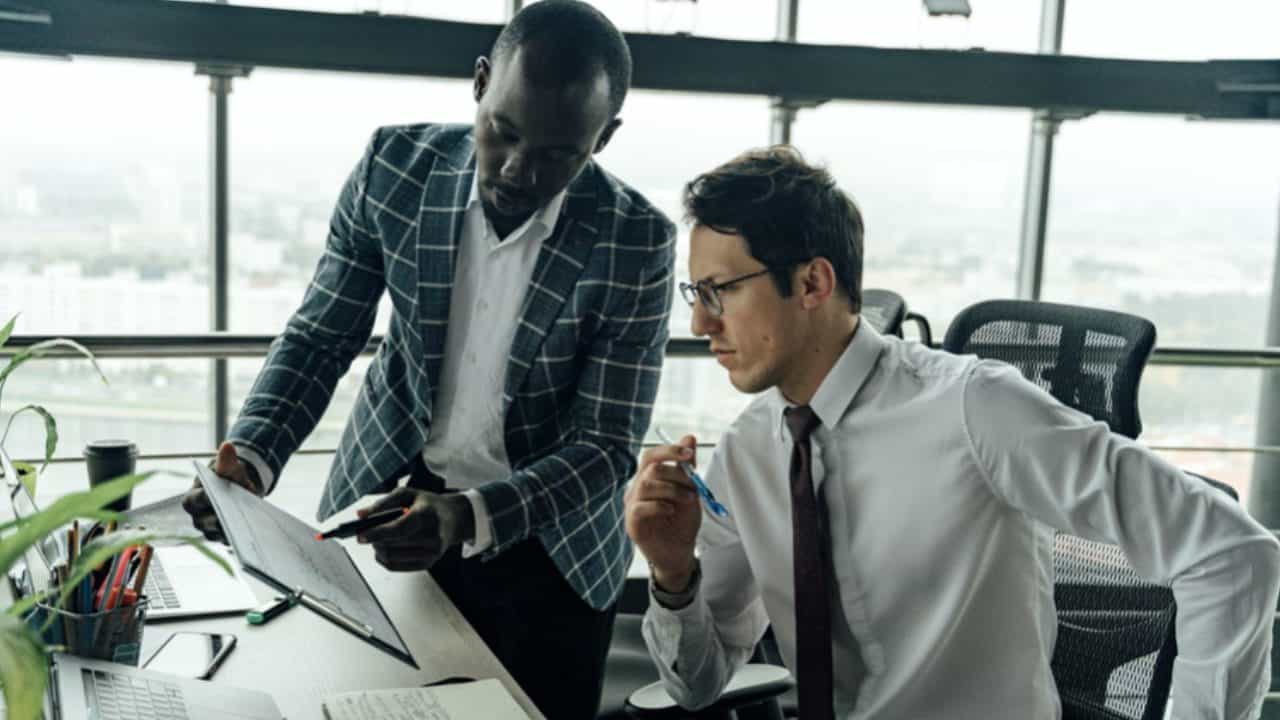 Disclaimer
We only endorse products that we truly believe in. Some of the links below may earn us some extra guac at no additional cost to you. Please pass the chips & thank you for feeding our habit.
The first company I worked for out of college went public during my tenure. And shortly thereafter, I received stock as a bonus. At 23 years old, I said thanks and didn't give it a second thought.
From that point, I began receiving official-looking documents in the mail. Honestly, the first time I got one, I was convinced I had done my taxes wrong or was in some sort of legal trouble. But the letters were really notices, notices to me as an owner in the company.
Whaaatt?
Confused is an understatement. Some of the letters notified me about annual stockholder meetings or requested a vote on some significant proposal. I threw them out for years and years, thinking to myself that surely they didn't actually want my input.
But here's what I've come to realize, when you own stock in a company, whether purchased or gifted, you own a part of that company. And that means whether you own one share or 100,000 shares, you have the right and the responsibility to be engaged and aware of what that company is doing.
| Platform | Fees | Promotions | Link |
| --- | --- | --- | --- |
| | $0 Fees | Get a cash bonus of $30-$500 when you deposit $1,000+ in the first two weeks. | Learn More |
| | $0 Fees | Get one free stock priced up to $225 when you link a bank account. | Learn More |
| | $0 Fees | Get two free stocks when you deposit $5 within 30 days. | Learn More |
| | $0 Fees | Start investing with as little as $1. | Learn More |
That means shareholders need to understand what's going on under the hood. And one of the best ways to make smart decisions as an investor and stay in touch with when it might be wise to buy or sell your investment is to regularly review the earnings reports for the companies you invest in.
In this article, we'll cover:
Stock Market Investing: The Basics
Recent shenanigans on Reddit aside, buying stock in a company isn't a game. As I mentioned, when you hold stock in a company, you own part of that company. And the publicly traded companies listed on the stock market have a responsibility to turn a profit for the benefit of shareholders like you.
Here's how the process of stock market investing works in a nutshell.
1. Research the company you want to invest in. This part is critically important, and the earnings report can be a crucial data point for your research, as we'll detail below. During the research stage, you'll seek to answer questions like:
What does this company do?
Is the company profitable?
Who are the key competitors, and how does this company's offering stand up against them?
Are the people that make up the leadership team trustworthy and responsible?
2. Decide how much to invest. Depending on your financial situation, and assuming you have an emergency fund in place and aren't overflowing with debt, you'll determine how much you can afford to invest in a stock. You might decide to make a one-time purchase or set up a recurring buy over time.
3. Find a stockbroker or firm like M1 Finance or Webull to process the purchase transaction on your behalf (since you can't go directly to a company and purchase stock from them).
4. Trade money in exchange for shares or partial shares and become a part-owner in said company. Congrats!
5. Take part in company decisions by voting on board members, mergers, acquisitions, and more.
6. Hold the stock for a period, regularly re-assessing if it makes sense to hold, buy more, or sell.
Sounds pretty simple, huh? At first glance, it is. But it's the decision-making that comes into play when buying and trying to decide when to sell that makes things tricky.
Luckily, companies issue earnings reports 4 times per year that help you stay current and make the best decision possible about whether to stick it out or sell your stake.
What is an Earnings Report?
Once each quarter, publicly traded companies are legally required to report earnings to their investors as a way of staying accountable. These earnings reports signify how a company is performing and are reviewed by investors with a critical eye.
The official financial document for quarterly earnings reports is form 10-Q. Businesses must also post an annual report using form 10-K. Since the companies filing these forms are publicly traded, all reports are readily available online.
If you can't find the form you're looking for in the "Investor Relations" section of a company's website, you can search for it in the SEC database.
How to Read an Earnings Report
Years after receiving those bonus stock options from my first employer, I decided to start taking an interest in the company (especially since I had separated employment and wasn't keeping up with day-to-day happenings). After all, that stock was my money, so I should be keeping tabs on and rooting for the company since it ultimately means more cash in my pocket when I decide to sell.
So as I decided to research the company's current situation, I stumbled onto its earnings reports. But, not gonna lie; I felt overwhelmed.
Before you commit to reading a company's full earnings report, it's worth noting that a single report can be 100 pages or more. The reveal of the earnings report is typically accompanied by a press release. And the press release, which comes in at about one page, can give you a high-level overview of the need-to-know information.
Needless to say, the press releases became a go-to source of information for me. But if you're ready to jump into the whole report, these are the significant sub-sections you'll likely come across.
Table of contents: Like a book, the sometimes lengthy earnings reports are accompanied by a well-organized table of contents. This lets you see all the information contained at a glance, so you can quickly scroll to the area of highest interest.
Financial statements: The financial statements section of any earnings report will contain important numbers, including income, cash flow, expenses, and more. For an investor considering buying into a company, the financial statements section can tell you what you need to know about where the company stands financially compared to the previous quarter.
Management discussion: This section of the earnings report is less about numbers and more about company direction. Companies may discuss revenue streams, internal investments, or any other areas that directly impact the company's profitability and bottom line.
Disclosures of market risk: In the market risk section, companies will disclose information like outstanding lawsuits and anything that might impact existing or future operations.
Publishing an earnings report may or may not also be accompanied by an earnings call with the company's leadership team, typically involving the numbers person, the Chief Financial Officer, or CFO.
As you can tell, earnings reports give a ton of detail about a company's current health. And depending on what the earnings report reveals, they can cause quite a sudden change in stock price, for better or worse.
How Earnings Reports Can Impact Investors
The impact of earnings reports on investors can be massive. Depending on how well or poorly a company performed in the previous quarter, shareholders could reward them with a bump in price or sell off stock by the boatload, causing a drastic decline in value.
In fact, the earnings report is one of the most significant components in stock price volatility. For example, Upwork (UPWK) is a stock that I've followed pretty closely for the past year.
As you can see from the stock price charts below, on the dates Upwork reported earnings, there were pretty significant fluctuations in stock price. These fluctuations were based on whether the company delivered over expectations (they beat expectations in Q3 2020, reported on 11/4/20) or not (they missed in Q1 2021, reported 5/4/21).
And these scenarios are repeated with other companies across the board. What investors ultimately need to know is this:
Earnings reports drive stock prices.
That's why my best advice to investors is to stay informed, stay engaged, and don't let the surprise of an earnings report result in a missed opportunity to buy or sell.

The Bottom Line
If you're planning to invest in a company or if you already do, you'll want to be mindful of when a company is releasing earnings. As the earnings date approaches, stocks can begin to fluctuate based on whether or not investors think the company will hit its targets.
To stay in the know when it comes to your investments, be sure to:
Stay aware of upcoming earnings dates.
Check out the earnings report for yourself when it's published.
Be ready to make a move to buy or sell around the earnings dates if you've been considering doing so.
Keeping your finger on the pulse of your investments by tracking earnings reports can help ensure you're making smart financial moves. And also that you won't be blindsided by sudden stock fluctuations as I've been in the past.