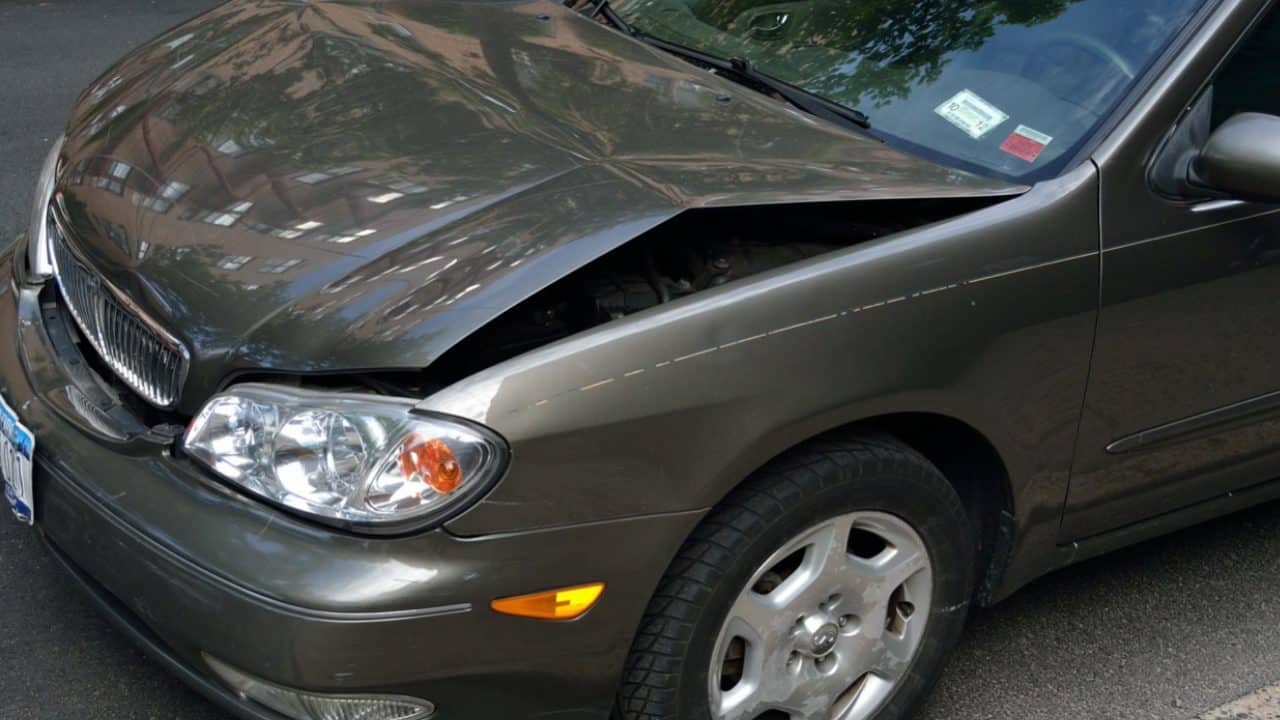 Disclaimer
We only endorse products that we truly believe in. Some of the links below may earn us some extra guac at no additional cost to you. Please pass the chips & thank you for feeding our habit.
I'm embarrassed to admit it, but a younger version of myself once drove a car up a lamp post. As you might expect, my insurance rates increased after the accident. A lot. And they stayed higher for a few years.
It's no secret that accidents can lead to higher insurance rates, but other factors can also affect rates, such as tickets, buying a new car, or even some factors beyond your control.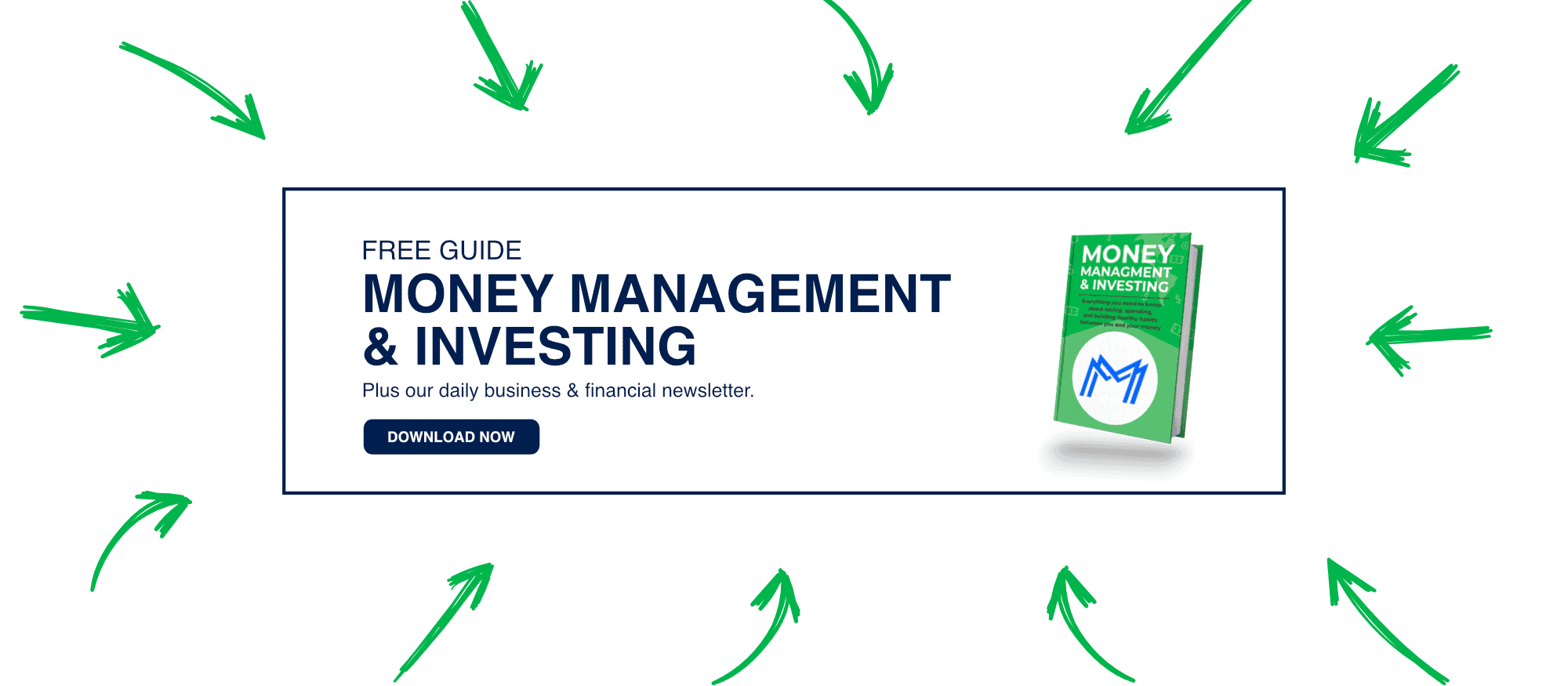 What Determines Car Insurance Premiums?
Insurance premiums reflect risk. For example, younger drivers have less experience driving, often leading to more mistakes behind the wheel compared to a driver with 20 years of experience. As a result, younger drivers, as a group, usually pay more for car insurance.
But insurance rates reflect broad trends, such as the young driver example, as well as individual rating factors.
For instance, your unique driving history plays a role. Following the infamous lamp-post incident, my rates increased due to the accident, but also because of the reckless driving ticket I received. Neither the police nor my insurer was impressed with my gravity-defying stunt. Both the accident and the ticket caused my car insurance rates to spike.
Some insurers weigh thousands of rating factors when setting car insurance premiums, ranging from your car's safety features to how long you've had coverage.
However, we can focus on a shortlist of rating factors that significantly affect car insurance rates.
Age: Expect higher rates up to age 25. Car insurance rates continue to fall as you get older. However, some insurers begin to raise rates again once you reach age 70 or 75. Insurers aren't picking on young drivers or senior drivers. Instead, they are basing rates on loss statistics for these age groups. Drivers under age 25 are involved in fatal accidents nearly twice as frequently as those aged 35 to 65.
Driving experience: Young drivers often face higher car insurance rates, but new drivers of any age can expect to pay more. In some cases, insurers only accept new drivers if they share a policy with a more experienced driver.
Type of car: Insurers weigh several characteristics of your vehicle. Theft rates affect insurance costs for vehicles with full coverage. However, insurers also look at loss statistics. How do repair costs compare to other vehicles? How much damage does a particular type of vehicle cause? Which safety features does your car have that can reduce losses? All these factors play a role in car insurance rates.
Insured value: More valuable cars can cost more to insure. However, the higher insured value of a given type of car may be offset, in part, by safety features that reduce risk.
Coverage options: Full coverage that protects against collision damage and theft costs more than basic coverage that covers liability and medical. Higher coverage limits also increase costs but offer better protection.
Where you live: Your location plays a big role in car insurance rates as well. Regional weather risks can lead to higher rates. But crime rates in your area can also influence insurance costs if you carry comprehensive insurance covering theft and vandalism. In addition, state insurance requirements, such as minimum required limits, can drive premiums up or down. Lastly, some states experience higher costs due to litigation expenses. For example, Louisiana has the highest auto insurance costs in the nation, partly due to more frequent lawsuits.
Driving history: Insurers look at moving violations. So, tickets that reflect driving safety, such as speeding, improper passing, or running a red light, are likely to influence car insurance rates. However, if you have a glove box full of parking tickets like I had as a young driver, those won't affect your car insurance rates.
Accident or claims history: An accident or claim can stay on your insurance history for 3 to 5 years, although the length of time insurers look back varies by state and by insurer. Recent claims can cause rates to increase.
Credit history: In most states, insurers can use your credit history as a rating factor for car insurance premiums. However, Massachusetts, Hawaii, and California ban the practice, and a handful of states allow credit history as a rating factor for auto insurance but not for home insurance. Insurers refer to this rating factor as a credit-based insurance score or simply an insurance score. For those with good credit, adding this rating factor generally results in lower rates than if credit history were not considered.
Homeowner status: Many insurers offer lower rates to homeowners, although California again sides with consumers by banning insurers from asking about homeowner status for auto insurance applications. In other states, you can expect lower annual costs of up to $300 with many insurers if you own your home rather than rent.
Annual mileage: Fewer miles driven often means fewer claims. Many insurers offer lower rates for drivers who drive less than average, with the biggest savings going to those who drive less than 7,500 miles per year.
Previous insurance coverage: Insurance companies also consider previous insurance coverage. With some insurers, if you've had a break in coverage of even one day, you may face higher rates. However, if you've had continuous coverage for at least three years, you may earn a lower rate.
What Causes Increases in Car Insurance Premiums?
According to the Insurance Information Institute (III.org), average auto insurance expenditures increased by 34% from 2009 to 2018. Although recent changes in driving patterns due to the pandemic show a dip in costs, the overall trend for car insurance costs is upward.
After my accident in which I drove up a lamp post (I didn't get very far up), my insurance rates climbed as well. The increase was no surprise, but it illustrates that insurance rates change when the insurer's understanding of risk changes. Anyone who would drive up a lamp post is risky. So, I paid more for car insurance until time proved that the incident was a one-off and that I don't do that sort of thing all the time.
However, car insurance rates can also increase for reasons beyond our control. If your rate changes for any reason, insurers don't change your rates mid-term. Your policy is a contract. Instead, you'll see an increase (or decrease) at renewal.
Here are some of the reasons you might see an increase in premiums.
First, let's look at car insurance rating factors over which you may have some control:
You changed vehicles: Buying a new car or a new-to-you car can result in shiny, new insurance rates as well. However, you might see rates go either up or down, depending on the vehicle. Insurers evaluate loss statistics nationwide, with cars that cost the insurer less in claims also being more affordable to insure.
Your annual mileage increased. Car insurance rates can vary based on annual mileage. The average yearly mileage in the US is about 15,000 miles per year. However, minor variations in mileage use won't make much difference to your premiums. If you see a significant change due to mileage, it's more likely that you lost a low-annual-mileage discount because you started driving more. The cutoff for the best rates is usually 7,500 miles per year.
You got a ticket. A high-speed driving award, as my Dad used to call speeding tickets, can cause rates to rise in a hurry. Other moving violations can affect rates as well. If you get a ticket, your premiums may increase at renewal but won't change during your current policy term.
You had an accident or a claim. By some estimates, insurance rates can increase by more than 40% after an accident. However, the difference in premiums can vary depending on the insurer. In some cases, you may not see an increase at all.
Your credit history changed. You can see higher (or lower) rates due to changes in your credit history. If you see a change in premiums at renewal but haven't had any accidents or tickets, a change in your credit score may be the cause.
Each insurer weighs risks differently. So, you might find lower rates simply by switching insurance providers. For example, credit history may not be as significant a factor with some insurers, and some insurers don't consider credit at all when setting car insurance premiums.
If your insurance costs change, you may be able to make up some or all of the difference by making adjustments to your policy or qualifying for discounts. However, if the change in premiums is significant, consider shopping around instead. Often, you can find lower premiums without cutting corners on the coverage you need.
Consider getting some quotes through Insure.com to compare car insurance rates for your specific needs. If you have questions, one of the experienced independent agents at Insure.com can guide you through and explain your coverage choices. Insurance shopping just got easier.
Sometimes rates change for external reasons not tied to your driving or individual rating factors.

Here are some reasons rates can increase but which are not individual rating factors:
Inflation: If you have full coverage auto insurance, your policy pays for damage due to collision and several other common risks. As the costs of parts and labor increase, insurance premiums can increase as well. Similarly, in many states, car insurance includes medical care for auto-related injuries. As medical costs rise, premiums can also climb.
Regional weather changes: If insurers see widespread losses following a hurricane, flooding, or a ferocious winter, drivers can see car insurance rates increase. Covered losses deplete insurance reserves used to pay future claims. So, rate increases may follow widespread weather events.
Regional changes in population density: More cars on the road leads to higher accident risk. For example, my Dad lives on a sleepy island in sunny Florida. In recent years, developers discovered the area and the population swelled as new condos and townhomes swarmed the island's western shores nearest Jacksonville. His car insurance costs have also increased at each renewal, along with the area's growing population.
Local changes in crime rates: If you carry comprehensive insurance, which covers theft and vandalism, rates can increase if crime rates in your area rise.
Aggregate losses: Insurance is the transfer of risk from an individual to a group. Part of the premiums we pay as individuals are kept as reserves to pay claims to whomever in the group has a claim. As the total cost of covering claims increases over time, we can all see higher rates, even if we haven't had a claim.
Ways to Reduce Car Insurance Premiums
Car insurance rates can increase for many reasons, some of which we can't control.
Fortunately, there are some ways to save through discounts or policy structure to help take some of the sting out of rate increases.
Shop around. Your insurance policy is a contract, but you can leave at any time. Consider using a service like Insure.com to compare car insurance rates and see how much you can save. If you find a better deal, your previous insurer will refund your unused premiums after you cancel the old policy. Just sure the new policy is in effect first.
Change your deductibles. The deductible is the part of the claim you pay. For collision and comprehensive coverage, the deductible often starts at a default amount of $500. Choosing a higher deductible can reduce premiums and allows you to self-insure more of the risk. You can bank the money you save in an emergency fund, making you more prepared for any unexpected expense. However, ask about your savings first. For example, a higher deductible for comp coverage probably won't move the needle much on premiums.
Improve your credit score. In states where insurers can weigh credit history when setting car insurance premiums, a better credit score can earn lower rates at renewal. Work to pay down balances, pay on time, and think twice before opening up new lines of credit.
Change your coverage options. Older cars may not need collision or comprehensive coverage. For example, the value of the trusty Scion parked in my driveway has fallen over the years. She has 150,000 miles on the clock, headed for 250,000 (or beyond) if I keep up with maintenance. But after a collision, the insurer would pay me close to nothing for the car. It doesn't make sense to keep full coverage in this case.
Change your liability limits. While you can save money by choosing lower coverage limits for liability, look at other money-saving options first. Liability risks can be much higher than collision risks in dollars. Think of your liability coverage as an investment in your continued financial well-being. Also, consider limits higher than the state minimum.
Customize your medical coverage. Coverage options and requirements for auto-related injuries vary from state to state. In some cases, you may be able to use a higher deductible or even make your existing health insurance your primary provider. Both these options can reduce premiums but may not be available in all situations.
Consider using telematics. Each insurer has its own marketing name for this technology, but telematics allows insurers to measure driving safety and better match rates to how you drive. In most cases, they collect data using a smartphone app, measuring speed, time of day, miles driven, hard braking, and more. If you don't mind the Big Brother aspect, telematics can offer significant savings to safer drivers.
Take advantage of discounts. Each insurer offers a different selection of discounts, but some are more common.
Multi-policy discount for purchasing home and auto or auto and life
Good student discount for young drivers
Military or federal employee discount
Defensive driving discount for completing an approved course
Low-mileage discount (usually less than 7,500 miles annually to qualify)
Professional and academic organization discounts
Employee discounts for certain companies
Paperless billing discount
Pay-in-full discount
Automatic payment discount
Consider a different car. A recent study by Forbes shows a stunning difference in the cost of insurance by vehicle. Insuring a Lexus or Tesla can cost much more than insuring some Honda or Subaru models. In some cases, the difference in costs reaches nearly $2,500 per year.

Compare Car Insurance Rates to Save More
Car insurance rates have steadily increased over time, but often you can save by switching providers. Each insurer looks at similar rating factors, but they may weigh those factors differently.
For example, a less-than-perfect credit history might cause higher rates with one insurer but may not have much effect with another insurance company. The same concept can apply to other rating factors, like driving history or driver experience.
Look for discounts when shopping, but the best way to save is to compare rates from multiple providers. Insure.com makes car insurance shopping easy. Compare rates from several providers for your state with no obligation to buy.