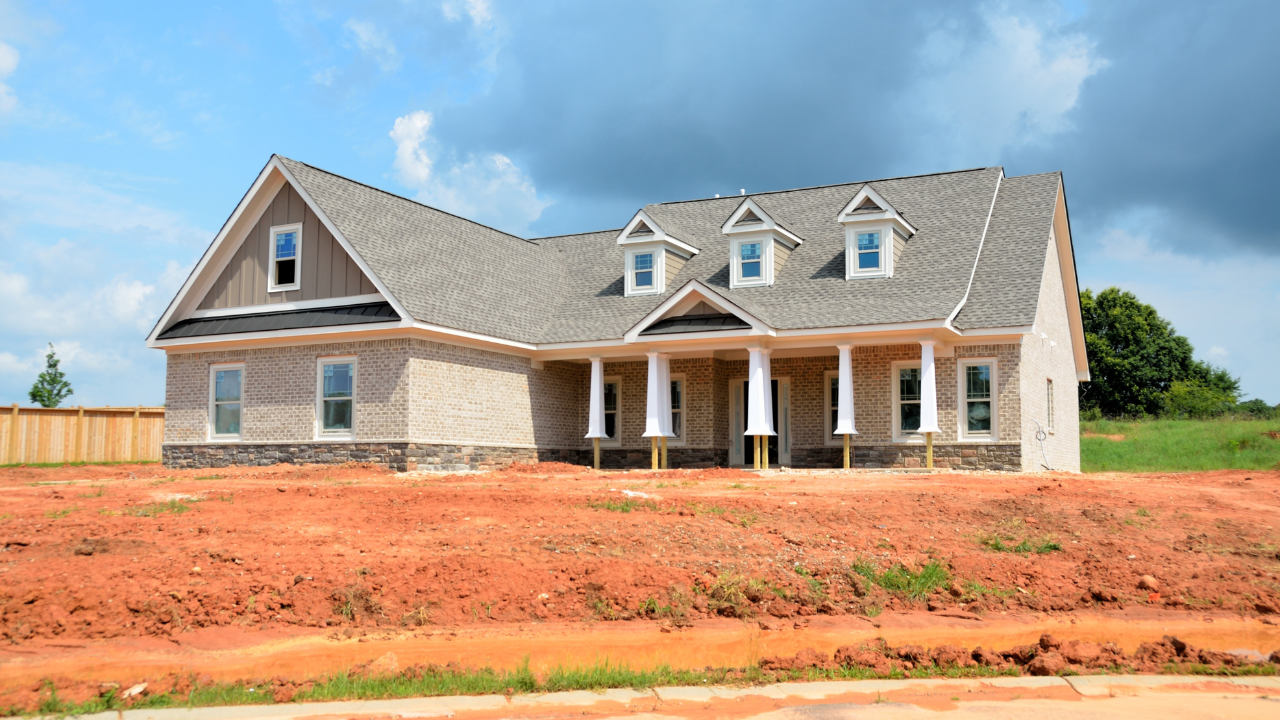 Disclaimer
We only endorse products that we truly believe in. Some of the links below may earn us some extra guac at no additional cost to you. Please pass the chips & thank you for feeding our habit.
Dividend Reinvestment With Fundrise
Look, you're free to take the money and run as soon as you get your dividend check. But that isn't always the best long-term strategy. If you're investing for a particular goal that's several years away, I recommend reinvesting your Fundrise dividends. 
Dividend reinvestment is an available feature on all Fundrise investment plans, including its affordable $10 Starter plan. All you have to do is visit your account settings and turn on automatic dividend reinvestment. As long as you enable that feature, Fundrise will use your dividends to buy more shares four times a year.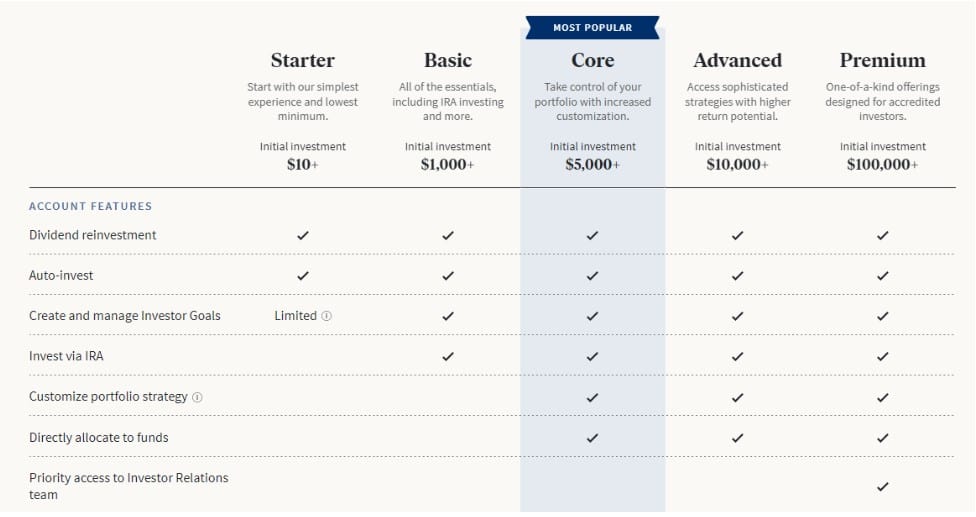 When you reinvest your dividends, you won't get a check from Fundrise. Instead, Fundrise will use the dividends to buy more shares in the funds where you've already invested your money. It's a great way to get more shares, especially if you couldn't afford to invest very much when you created your Fundrise account. 
I love dividend reinvestment because: 
It's simple

: You don't have to wait for a check to hit your account and then turn around and manually buy fractional shares. Fundrise automates dividend reinvestment, so all you have to do is enable the feature and the platform takes care of the rest.

It grows your money

: I love reinvesting dividends because it grows your investment without any negative impact on you as an investor. Instead of trying to scrape together the funds to buy more shares, you can

passively grow your money

with dividend reinvestment. It's a snowball effect that can seriously grow your money if you don't take dividends out of your account.

It allows for compounding

: Half of investing is letting your money




compound over time. If you regularly grow your Fundrise investments with dividends, you give your money the chance to compound and continue growing.
If you're a younger investor who's planning for a long-term goal like retirement, it's a good idea to invest your dividends. This will make your money grow over time, setting you up for success.
Making The Most Of Your Fundrise Dividends
If you've never received a dividend before, rejoice! This is a big milestone for you as an investor. But there are three important things you need to know to make the most out of your Fundrise dividends. 
1. Manage Your Tax Liability
Here's a fun fact: did you know that you need to declare dividends on your taxes? Regardless of whether you took the dividends as a check or you reinvested them, the IRS wants to know about it. 
Dividends aren't "free money," okay? That's why it's so important for Fundrise investors to track how much they're earning. The platform makes this easy for you, though. 
As long as you receive at least $10 in distributions on the platform in a calendar year, Fundrise will send you a Form 1099-DIV. This takes care of all of the math for you; all you need to do is plug in the form's data when you file your taxes.
2. Understand Average Fundrise Returns
Yes, Fundrise has distributed $160 million so far, but that doesn't mean you should expect huge checks every quarter. You've got to manage your expectations. 
Generally speaking, it's great if an investment returns 2 – 5% every year. Fundrise's average client returns to date are actually really impressive compared to average returns: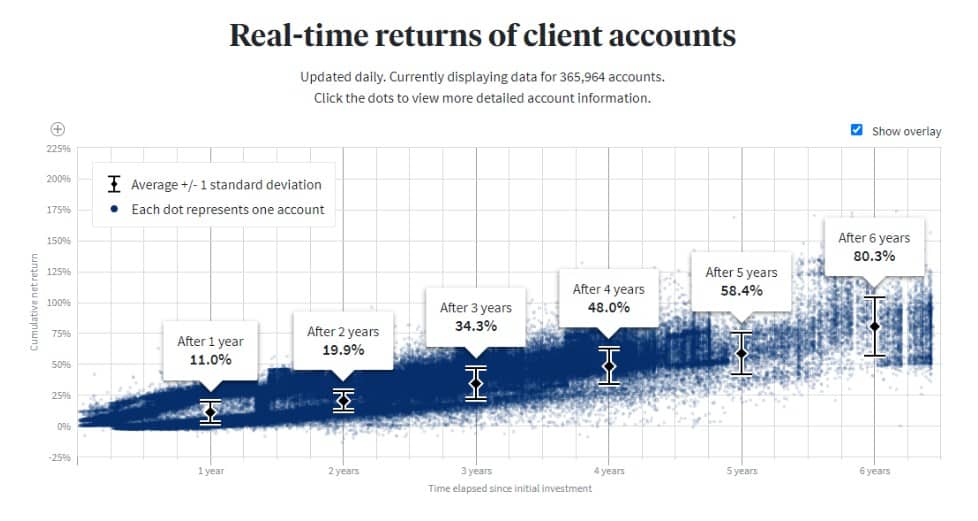 On average, investors who stick with Fundrise for 6+ years see an 80% cumulative net return, which is amazing. 
In 2022 to date, Fundrise clients have had a 3.49% return. But when you compare it to REITS, which lost -5.27%, and the S&P 500, which lost -4.6%, that's pretty good. Even at its worst, Fundrise's lowest performance was still positive at 1.15%. 
With that said, there's a good chance that you'll get some kind of dividend check every quarter when you invest in Fundrise. It probably won't be a gigantic check, but it'll likely be something. 
Dividends are never guaranteed, but historically, Fundrise has a track record of positive growth when other asset classes aren't performing very well.
3. Know When It's Better To Take Distributions Instead
I don't want to encourage investors to take money out of Fundrise, but there are some situations where you might want to take the money and run. This is definitely an option, but it's only a good idea for investors in certain circumstances. 
For example, if you're hard up for cash or just need to supplement your income, it could be a better idea to take a dividend payout. Some investors put in a large lump sum and then choose to live off of the dividends, never touching their principal amount. 
You also might want to take a dividend payout if: 
You're living on a fixed income

: Did you recently retire? Great! Now's the time to live off of your past investments.

Your goals are imminent

: Did you invest to save for your child's college fund? If your kid is about to graduate from high school, it makes sense to take your dividend checks without reinvesting them. If your investing goal is around the corner, you might prefer to have the cash in hand.

Your investment is performing poorly

: If a Fundrise investment isn't up to your standards, you might not want to invest more money into the fund. In some cases, it might be better to just take the dividends and not buy any more shares. 
Keep in mind that dividend payouts are based on how many shares you earn. So the more shares you earn, the more dividends you're going to receive. 
But if you don't reinvest your dividends, you won't see your investments grow automatically. You would need to contribute regularly to grow your wealth.
Growing Your Money With Fundrise Dividends
Historically, real estate is a profitable asset class that's only been accessible to trust fund babies and millionaires. But thanks to platforms like Fundrise, everyday investors can grow their money with stock market alternatives like real estate. 
But what should you do when you get your first dividend check? Should you spend the money or let it continue compounding? 
In my experience, it's better for most investors to reinvest their dividends. Since Fundrise can do this for you automatically, it's the simplest option to passively grow your money for less hassle. 
But some investors might prefer to take the dividend payout, especially if you're closer to reaching your investment goals. At the end of the day, it's important for you to crunch the numbers and see what makes the most sense for your situation. 
The best thing you can do is ensure you have time on your side. The best time to start investing in real estate was yesterday, but the second-best time is right now. Create your Fundrise account right now for as little as $10.