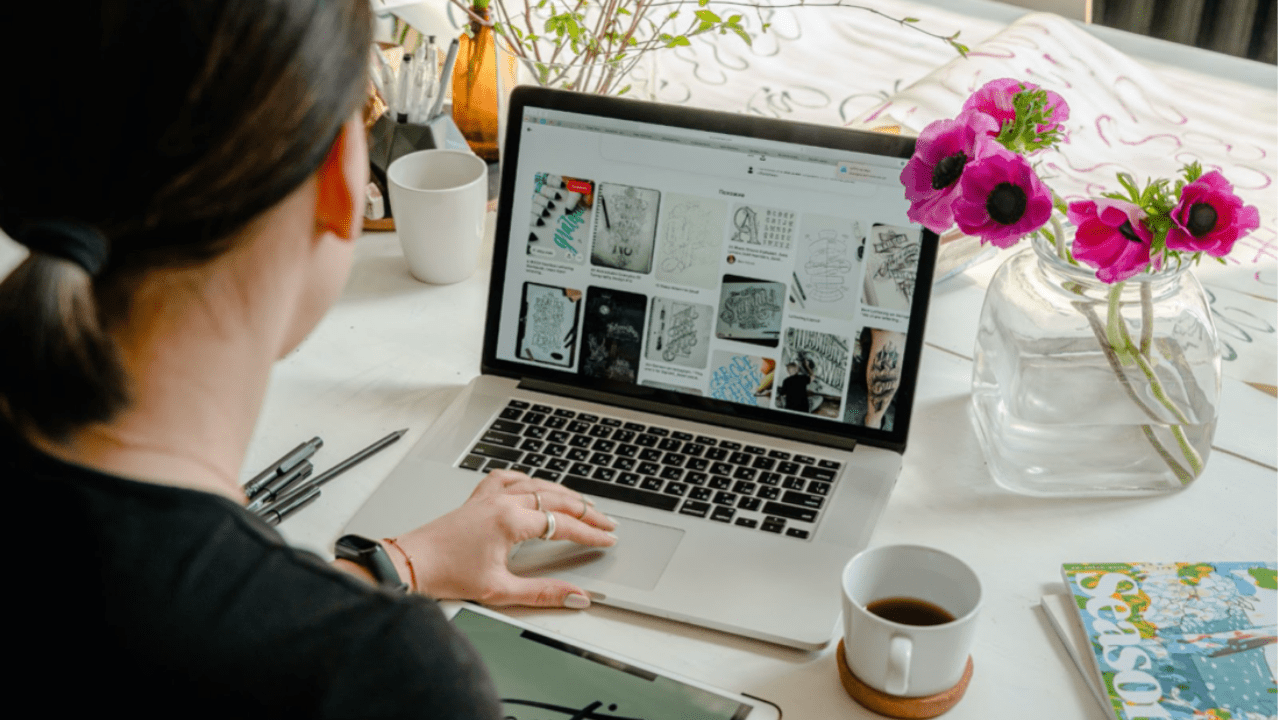 Disclaimer
We only endorse products that we truly believe in. Some of the links below may earn us some extra guac at no additional cost to you. Please pass the chips & thank you for feeding our habit.
One of my greatest dreams is to live off passive income one day. That means I'll ultimately have enough money flowing in from various investments to support my lifestyle without needing to actively earn a buck.
Passive income is money that is earned through investments that you are not actively involved in. Examples of passive income include stock dividends, housing rental payments, and residual royalty checks.
And I say it's one of my greatest dreams because although passive income is terrific when you have it, building it is easier said than done.
So if you're interested in one day breaking free from the chains of active employment, this article is going to break down everything you need to know about creating and thriving on passive income.
What Is Passive Income?
Passive income, in its simplest explanation, is money you generate without being actively involved.
That means you're getting paid for something without taking time out of your day to actively deliver it.
Instead, you put in the legwork upfront and reap the benefits of what you've sown down the line, whether that be weeks, months, years, or even decades in the future.
Essentially, it's the opposite of active income, which is earned through your work, and it is limited by how much you can actually earn.
Because there's only 24 hours in a day, and most of us need time to sleep or do other tasks, active income is capped by home many hours you can physically produce labor.
That's where this form of income comes in!
Historically, the most popular types of passive income have been:
Rental income from real estate
Dividends from stocks
Ownership in a business in which you aren't actively involved
But the reality of the world today is that most passive income streams are turning digital.
People are looking at creating blogs, courses, and eBooks as streams of ongoing passive income.
And when you see all the people being wildly successful, making tens of thousands of dollars each month through their streams, you probably think, "I could do that too."
Types of Passive Income
The truth is, you can do it too.
Aside from the investments that require a ton of capital to start, like purchasing an entire apartment complex, for example, there really aren't any passive income streams that are out of reach for the average joe that's willing to work hard.
Here are several typical passive income streams people are using to make money today:
Renting out a room/house/etc.:  This might be a rental property or short-term rental in your home through Airbnb or VRBO. You'll obviously need an influx of capital to acquire the space necessary for a rental. But once you own the space, these types of investments can pay you month after month with very little work.
Creating blog posts, digital courses, eBooks, etc.: Create once, receive the benefits of affiliate marketing, subscriptions, or purchases for all eternity.
Stock market investments: The initial investments are active, but dividends can be massive and passive once you have a large enough portfolio.
Selling digital content, photos, etc.: You can sell stock photos, digital downloads, or any other kind of proprietary content you've created through sites like Shutterstock or Etsy. Then, you'll reap the benefits each time someone uses or purchases your digital content.
I tend to think of passive income streams as being created by two kinds of passive income seekers; those who create and those who endure.
The creators are obviously the people who are building new things from scratch online. They're making digital products, finding an audience, and selling them again and again and again.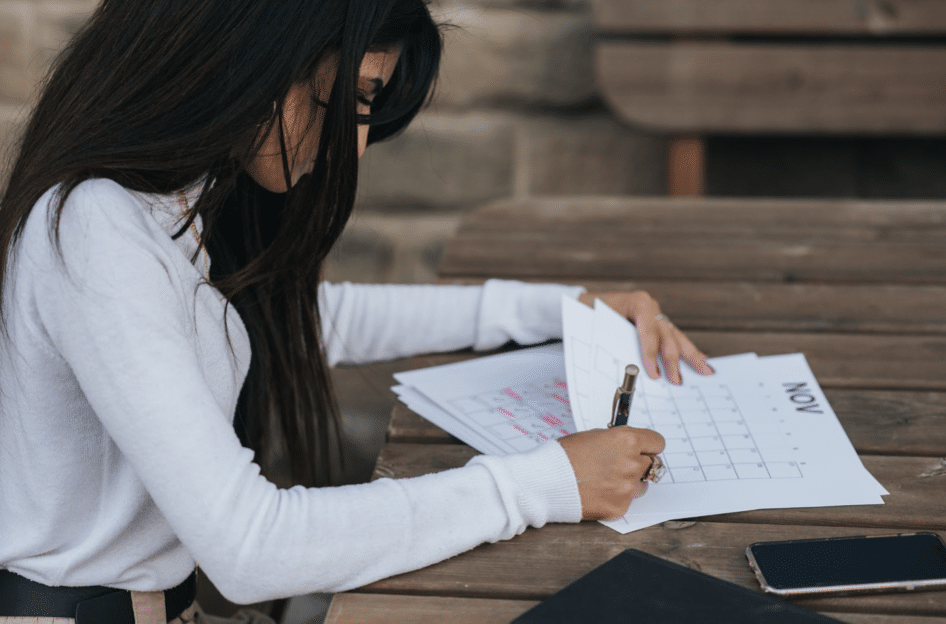 Often, creators might bounce around from stream to stream, trying to find the one that will be a quick winner and provide them instant financial freedom.
The folks who endure are diligently investing month after month or saving, saving, saving toward a down payment for a rental. They're steady, determined, and they know good things take time to build.
I like to think I'm a delicate balance of the two. I save steadily, knowing that the investments I make today will pay off later.
But dang, wouldn't it be cool if those printables I put up on Etsy suddenly took off and started netting me $10,000 a month? A girl can dream, right?
How To Create Passive Income
Before you seek out any kind of passive income, you'll need to make sure your financial house is in order.
Make sure you:
Have a fully-funded emergency fund: Safety first. Your emergency fund is your financial safety net in case something would happen to your passive income streams.
Get rid of high-interest consumer debt: Consumer debt can seriously weigh down any efforts to free up cash to start a passive income strategy. It's wise to pay off any debts that are costing you more than ~10% interest or ones that are causing mental strife.
Have a steady source of income to live from: As you put in the leg work on your passive income, you'll need to be sure you're financially stable. And that typically means you have a full-time job or another steady source of income. Your passive income may take significant time to build up, so it's best to assume you won't have it until you do.
Once you're in a stable place financially, you're ready to start creating your passive income strategy.
That means you need a plan and motivation. Follow these two tips to create passive income that will last.
1. Make A Plan And Stick With it
As you can tell, there are tons of potential ways to generate passive income.
But it may benefit you to try one approach first before you branch out and try to do all the things. If your first move is a low-cost digital product, choose the product you'll create and where you'll sell it.
Then, stick to that plan for at least 3-6 months, so you'll see if it starts to pay off.
One of the biggest mistakes creators make is quitting too early. So stick it out and stay the course.
If things don't pay off in a few months, you can always pivot to something else, and you didn't lose a significant investment in the process.
Trust me when I tell you it's going to be tempting to quit.
I'm currently contributing money to an Acorns taxable brokerage account every week, knowing that I'll make a hefty sum of passive income off the dividends down the line.
But that doesn't mean I haven't wanted to stop that recurring contribution many times over to free up more cash today.
2. Follow Those Who Have Come Before You
You're not the first person to wake up and say, "dang, it would be super nice to make money without doing anything."
And you absolutely won't be the last. But that means that tons of people are out there willing to help you out. Listen to them.
There's a reason why people have been successful with specific passive income streams. Follow the trendlines.
Yes, you'll need to differentiate a bit if you're going to become a content creator, for example. But the bones of what you need to do will be the same from person to person and project to project.
When I first decided to start a blog, I researched other blogs as inspiration. I kept a running list of all the creators I wanted to emulate.
Then, I referenced those sites for ideas on the layout as I was designing my site. I saved a lot of time and energy by following these creators who had already figured out part of the formula for success.
The Pros And Cons Of Passive Income
In all fairness, I need to let you know that passive income isn't all rainbows and butterflies, nor is it for everyone.
It takes a lot of work and effort to develop passive income streams, and even then, you're not guaranteed to be successful. So here's a closer look at the pros and cons of passive income.
Pros
You can free up precious time: Perhaps the single largest benefit of building out passive income is that in doing so, you're freeing up the time that you were spending working to do other things. And since time is the one commodity we can't get back, this is invaluable and definitely my number one reason for generating as much of my income as possible passively.
You can be someone else: Another perk of developing passive income streams is the opportunity to be creative about what you want to develop and why. For creators locked in a 9-5, passive online income means you can share your photos, printables, or designs. And you have the opportunity to flex skills you may have suppressed at your full-time job.
Cons
There's an initial investment of time and/or money to start: To generate loads of passive income, you typically need to make a pretty significant investment to start. And generating passive income is often not a quick endeavor. While investing in creating a digital download may only take an hour, and a low fee Canva subscription, saving a down payment on a rental property could take years and significant financial planning.
You'll need to develop multiple streams: Most people living off passive income have a nicely diversified portfolio. They might do Airbnb for a guest room while also managing a blog and large stock portfolio. Just like you wouldn't put all of your investment eggs in one basket, the same goes for passive income. If you rely on a blog as your sole passive income source and suddenly your site goes down, your income goes down with it.
It's really freaking hard: As someone who has started several blogs and failed at monetizing them many times over, trust me when I say it's not as easy as it looks. Digital income streams sound straightforward. Throw together a blog, post a few things, create a printable, and drop it on Etsy. The truth is, you need to create your digital product, then actively work at monetizing it. That means you need to promote it through social media and ad networks and continue to create new, fresh content to keep customers coming back. All of which takes time & commitment.
Do You Need Passive Income?
So many people who start to develop passive income end up quitting.
Trust me, I've thought about neglecting my blog more times than I can count.
So whether it's coming up with the down payment on an investment property or creating weekly content for a blog, stick with it; this stuff takes time.
And if you don't keep showing up day after day to make your passive income dreams a reality, it's not going to happen on its own.
You can increase your chance of being successful in creating passive income by:
Making sure you have an emergency fund, get rid of consumer debt, and have a steady income.
Researching passive income streams where people have been successful in creating them already.
Working hard and recognizing that passive income is a long-term strategy.
If you do these things, there's no reason you can't reap the benefits of passive income in the future.