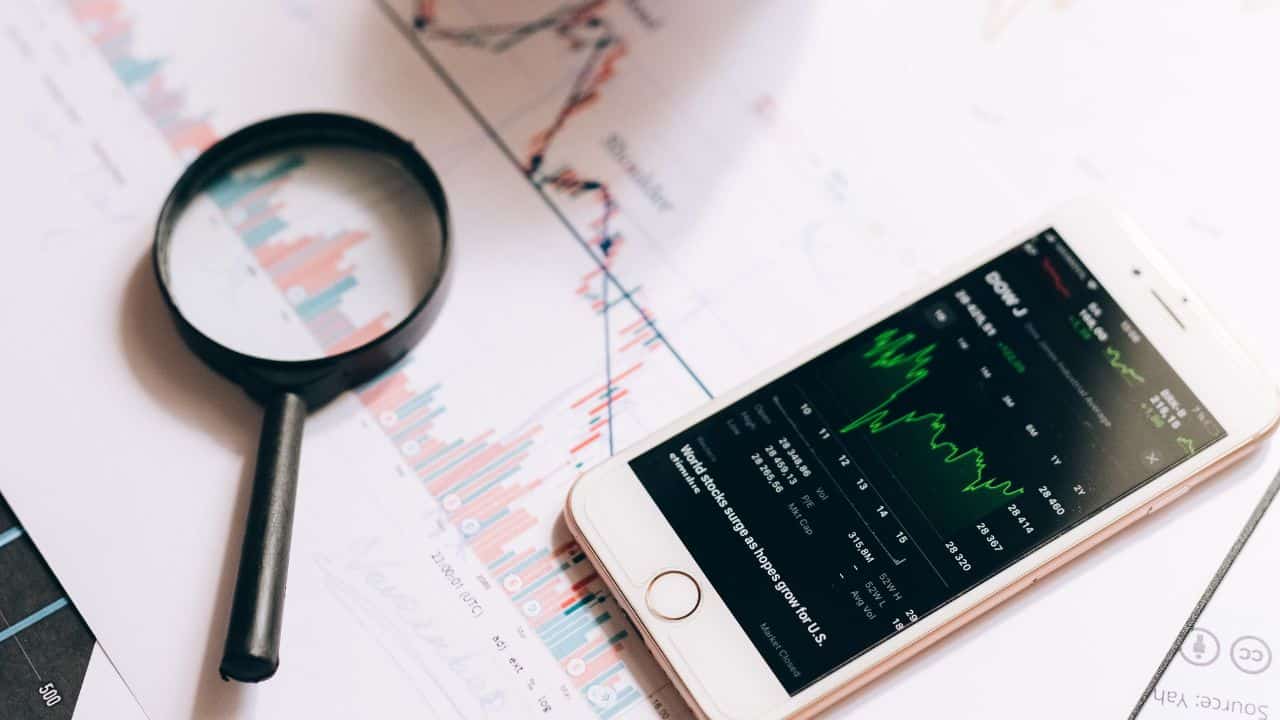 Disclaimer
We only endorse products that we truly believe in. Some of the links below may earn us some extra guac at no additional cost to you. Please pass the chips & thank you for feeding our habit.
Long-Term Investing For Consistent Average Returns
Achieving average stock market returns, or better, requires a long-term investing mindset. 
Rather than frequently making trades or conducting buy/sell transactions, long-term investors focus on building a stable stock portfolio using a consistent buy-and-hold strategy. Many deposit 10% – 30% of their monthly income into investments, faithfully, throughout their lifetime.
Holding onto your stock investments over decades allows them to benefit from the snowball effect referred to as "compounding." 
"Compounding" refers to the growth that happens when, over time, you continually reinvest the earnings from your investments instead of cashing them out. 
When you hold on to shares over time, they earn profits through appreciation and dividends. By continually reinvesting those earnings, your profits begin to generate more earnings on their own. 
Then, the profits from those profits earn even more money. This phenomenon is referred to as compounding and can grow your investment exponentially over time, producing far more than the 10% stock market return average.
For example, if you begin investing in the stock market at age 20, then reinvest the earnings and dividends those investments generate, you can turn a $10 investment into millions of dollars by the time you're 65 (assuming you get average 10% returns).
Or, if you make good money and contribute a significant portion of your salary toward your stock investments, you may be able to retire early and enjoy life while you're still young!
According to a January 2022 poll by Minority Mindset, 77% of inventors use an investing app because they feel it makes investing easier.
Day Trading Has Higher Risks And Lower Returns
Day trading is a way for people to try and make money by purchasing stocks at low prices and selling them for higher prices in a very short period of time, usually 24 hours.
Day trading is a high-risk stock market strategy, and because market averages fluctuate so heavily each day, it can be extremely difficult to maintain consistently high average returns.
Only 1.6% of day traders make a profit in an average year. People who do profit from day trading are extremely active, conducting a full 12% of all day trading activity.
Day trading may allow some people to make a living or even "get rich," but the reality is that nearly 99% of day traders lose more than they earn. 
Investing with a long-term mindset, on the other hand, allows nearly anyone to gain consistent average returns throughout their lifetime. It's a passive strategy, so it doesn't require your presence, and you don't have to deal with any high-risk investing decisions. 
One of the best ways to consistently enjoy average returns in the stock market is to conduct due diligence and stay current on what's happening in stock investing. Market Insiders provides coaching sessions to help you better understand investing and make decisions that support your investing goals.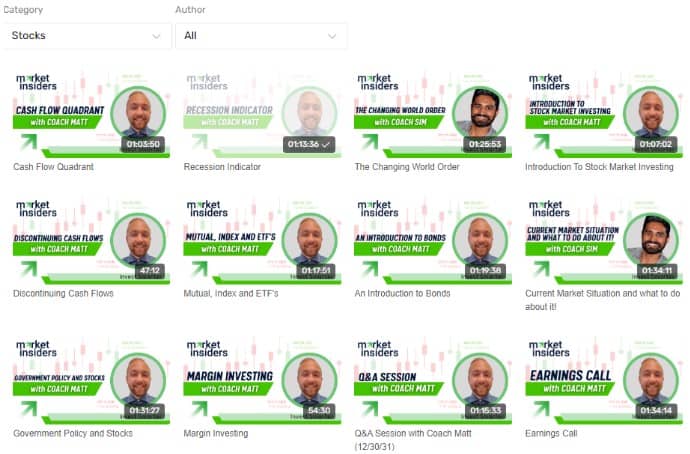 Market Insiders doesn't give you advice, but the financial education you need in order to make the best decisions with your money. 
The experienced coaches will help you stay current on everything that's going on in the business and financial world with weekly sessions, in-depth calls, and briefings that detail everything that happened during the trading day.
Average Stock Market Returns Can Mean Big Payoffs For Long-Term Investors
Throughout recessions, pandemics, and other unpredictable economic crises, the stock market has managed to return an average profit of 10% for long-term investors for more than 100 years.
When investors buy and sell in response to market fluctuations, or when they become day traders instead of long-term investors, they are far less likely to profit from the stock market.
To become a long-term investor in the stock market, make regular contributions to your portfolio, hold your assets over decades, and consistently reinvest their earnings.
This way, anyone can turn a $10 investment into a million dollar portfolio that constantly beats the average stock market return.