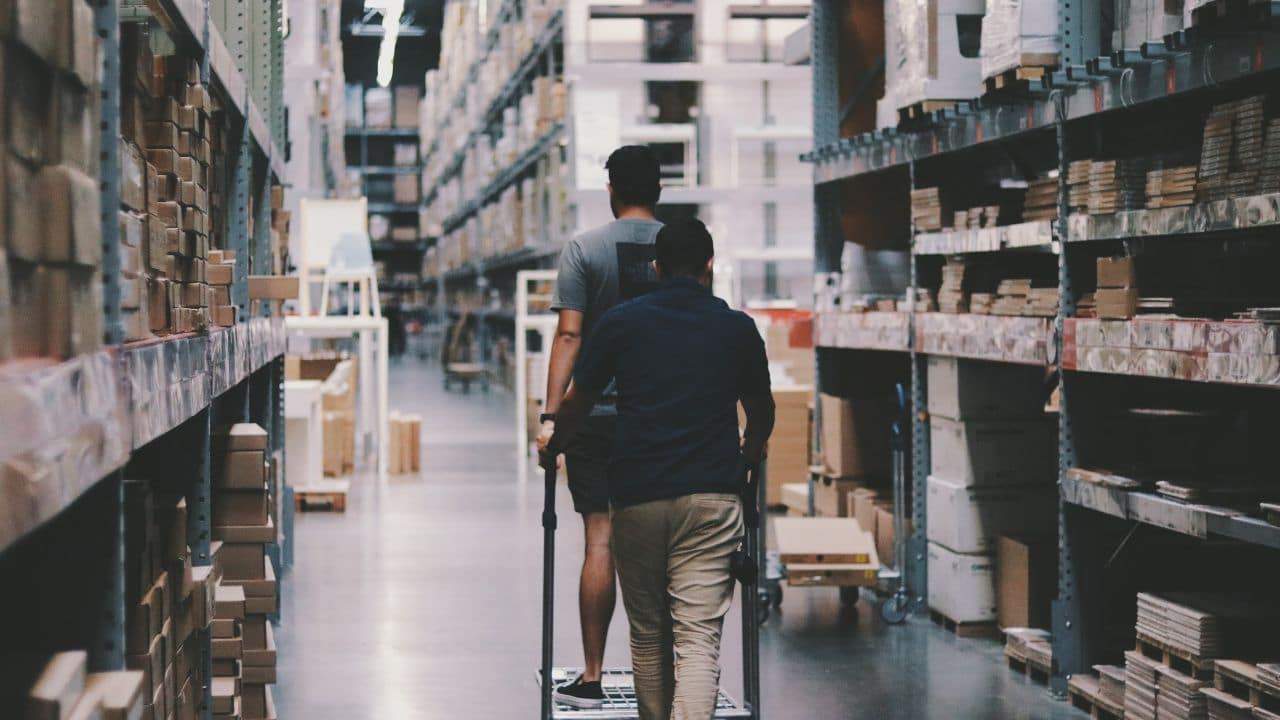 Disclaimer
We only endorse products that we truly believe in. Some of the links below may earn us some extra guac at no additional cost to you. Please pass the chips & thank you for feeding our habit.
Are you a card-carrying member of a wholesale store like Costco, Sam's Club, or BJ's? These popular warehouse stores require you to be a member to shop there, but in exchange, they promise deals galore— provided you can buy in bulk, of course.
But with membership pricing ranging from $450 – $100+ a year, people often wonder: is a wholesale club membership actually worth it?
I believe these memberships are a great way to save money, but you have to a) use the membership frequently enough and b) buy the right things.
Millions of Americans are warehouse store members. These stores generate over $500 billion every year and employ 1.5 million workers in the US.
But you've got to remember that not everything will be a better deal at wholesale stores. Some items are certainly better than others, and some warehouse chains are better, too. It comes down to choosing the right wholesale store that fits your needs and what you buy most often.
Follow these tips to choose the right wholesale membership and save the most of your money when it's time to shop.
Which Wholesale Store is the Best?
I'm biased here because I'm a Costco girl through and through, but millions of shoppers swear by Sam's Club and BJ's, too. These warehouse stores have a lot in common, so it can be tough choosing the right store.
Factors like location, membership fees, rewards, and extra services should play a big role in which wholesale store you frequent. If you're still feeling torn, all of these stores offer free trials and day passes for you to try before you buy.
Oh, and there isn't a rule that says you can't shop with a friend who's already a member, either. If you're torn between choosing a wholesale store, ask a friend who's a member to get you in. You'll need to shop with your pal and flash their card at entry and checkout. This way, you don't have to go through the hassle of signing up for a free trial if that isn't your thing.
Not sure which membership is right for you? Compare each club by these 4 criteria to find the right membership for you.
Membership Fees
You have to be a member to shop at all 3 of these stores. The big bummer about these memberships is that you have to purchase them every year.
If you don't buy enough discounted goods to offset your $60 membership, you risk spending more money than you're saving. So do the math carefully to make sure your savings eclipse these membership fees.
Here's what the stores are charging right now for annual membership:
Costco: Its basic Everyday Value membership costs $60/year, which gives you access to the warehouse, online shopping, and two membership cards. But if you buy the upgraded Gold Star Membership, it's $120/year. The upgraded membership includes a rewards program, as well as additional coupons and discounts. I've only found that the upgrade is only worthwhile if you're at Costco every week or if you use it for your business.
Sam's Club: Sam's Club currently has the cheapest membership fee at $45/year. It also offers the Plus membership for $100/year, which includes cash rewards, free shipping, early access to deals, and perks like pharmacy and optical.
BJ's: BJ's Inner Circle membership costs $55/year. Its Perks Rewards membership costs $110/year and includes cashback rewards and travel benefits. BJ's also offers business memberships that cost the same $55 and $110, respectively. The upside to the business membership is that it's tax exempt and gives you resale privileges.
If you're just looking for a membership just in terms of cost, Sam's Club is the cheapest and Costco is the most expensive.
Rewards and Discounts
Every warehouse club offers some kind of rewards program with their premium or upgraded memberships. This is usually in the form of 2% cashback you earn through your premium membership (Costco Gold Star, Sam's Club Plus, or BJ's Perks Rewards), but stores like BJ's offer occasional 2X and 3X rewards events.
In my opinion, the stores are pretty similar in terms of rewards and discounts. If you do pay for cashback rewards access, make sure it's worth the membership fee!
Oh, and keep in mind that BJ's is the only warehouse club that accepts manufacturer coupons! If you're an extreme couponer like me, this can mean serious savings.
Locations
Nobody wants to drive an hour to get to their nearest Costco. It makes more sense to become a member of a warehouse club that's close to you.
With 599 locations across the globe, Sam's Club is the most prolific warehouse brand. Costco is in second place at 559 locations and BJ's is much smaller with 229 locations.
Peek at Google Maps to see which warehouse clubs are convenient to your location. Even if you're a diehard Costco fan, it probably makes more sense to go to your local Sam's Club than a Costco that's far away.
Extra Services
One of the reasons I became a Costco member was its extra services. No matter which warehouse club you join, each brand offers extra add-on services that make the membership more valuable.
Depending on the club and its location, your membership will give you access to:
A photo center
A food court
Pharmacy and optical centers
Tires
Liquor
Travel planning
Gas
I can attest that Costco's Photo Center and cafeteria are insanely cheap. BJ's and Sam's Club offer similar discounts with their extra services, too. Look at your local warehouse clubs to see which add-ons they offer; this could easily be a tie-breaker if you're on the fence about choosing a membership.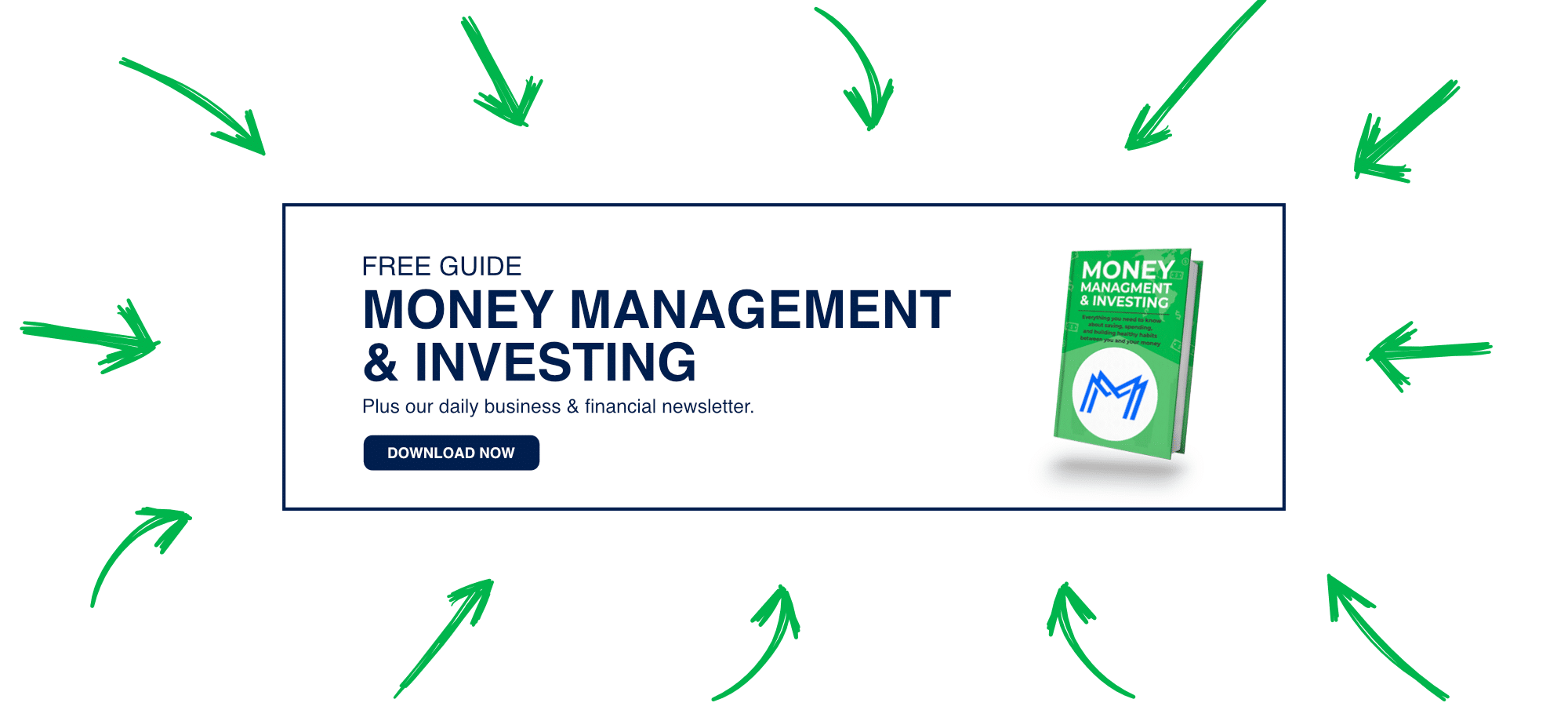 13 Things That are Worth Buying at Warehouse Clubs
At this point, you probably have an idea of which warehouse club you want to join. Congrats! That's half the battle.
Once you pay your membership fee, you're probably ready to go on a shopping spree. But before you load up on $300 worth of bulk items, you need to know what's a good deal at the warehouse store—and which "deals" you should avoid.
Based on my 8+ years as a Costco member, I've found that these 13 items are usually the best deal.
1. Electronics and Appliances
I bought my work laptop for $700 at Costco. It sold for over $1,000 everywhere else, so I got a great discount that easily made up for my membership fee.
You can see some great discounts on TVs, cameras, tablets, and printers at any wholesale store. (But if you want Apple products, you'll have to shop at Sam's Club since they have an exclusive deal).
If you're in the market for appliances, the wholesale store should definitely be on your radar. We were able to buy a fridge for $500 less, so look at your wholesale store first before buying big appliances.
2. In-house Brands
Whether it's Member's Mark or Kirkland brand, every wholesale store has its own generic products. The prices on these are usually similar from store to store, but they're much cheaper than name-brand products! For example, I always buy Kirkland-brand acetaminophen instead of name-brand Tylenol for 40% less.
3. Luxury Items
If you aren't a huge snob about buying luxury goods directly from the designer, wholesale clubs have a surprisingly nice selection! Items like:
Sunglasses
High-end jewelry
Handbags
Crystals
… are a good deal at the wholesale club. Keep in mind that this stuff is pricey because it's luxury, but it's still a good deal for the quality you're getting.
4. Alcohol
It's not unusual to see alcohol selling for 25% less at wholesale stores. Costco is famous for its nice wine selection and, depending on your state, Sam's and BJ's sell quality spirits at a low price. If you're hosting a party and don't care too much about top-shelf, high-end liquor, get it at the wholesale store at a discount.
5. Paper Goods
Toilet paper, paper towels, sticky notes, and stamps are super cheap at the wholesale store. You can usually get a 50% discount on these items compared to your grocery store. Since paper goods never really expire, it's a good way to stock up a few times a year for less.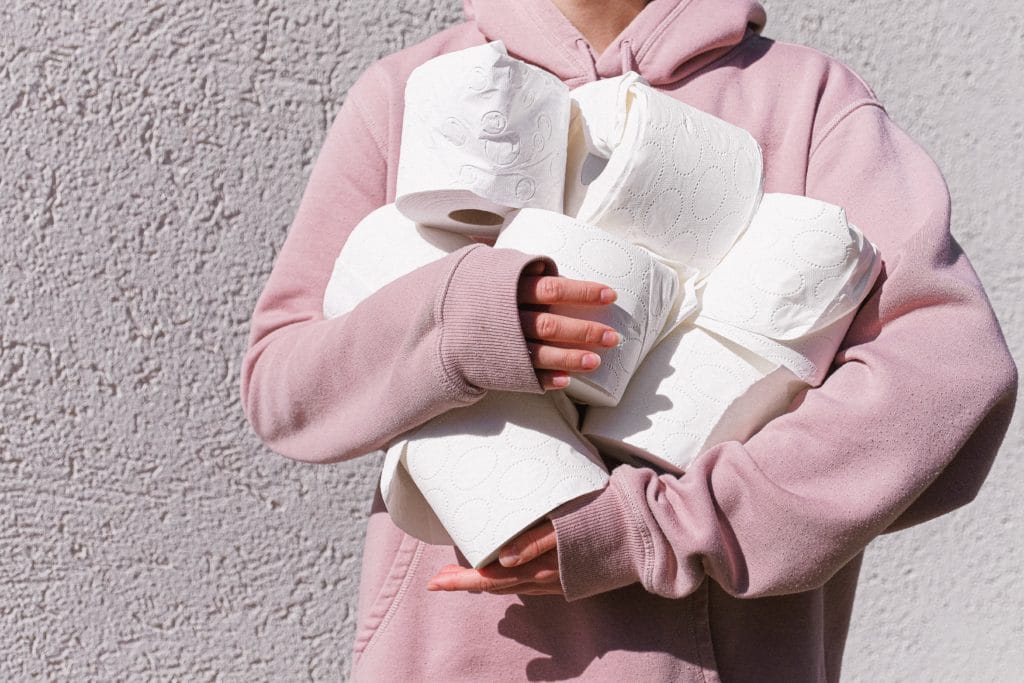 6. Some Dry Goods
Some dry goods, like beans, rice, and pasta, are a good deal at the wholesale store. In fact, we like to buy "doomsday' amounts of dry goods, store them in mylar bags, and stack them in 10-gallon buckets for our emergency stash.
However, you can get dry goods at the regular grocery store really cheaply, too. I recommend checking the per-ounce or per-pound pricing before you stock up. You might find that beans are cheaper at the grocery store but that rice is better at Sam's Club.
7. Diapers
It costs over $500 a year to diaper a child. You can buy these in bulk from the wholesale store to slash that cost by 25 – 35% every year. Of course, be smart about the size of diapers you're buying. You don't want to stockpile diapers that will be too small for your kiddo!
8. Tickets and Gift Cards
Wholesale stores have special relationships with restaurants and entertainment venues. It's not unusual to see Groupon-style bundles for dinner and a movie on sale. Sometimes you can buy tickets and gift cards for way less than their face value, which is a great way to save money. For example, I once bought a $60 Perry's Steakhouse gift card for just $40.
9. Frozen Fruit
Guys, have you seen how expensive frozen fruit is? I went through a smoothie kick for a few months and hated spending $8 on a small, 8-ounce bag of frozen fruit.
Sam's Club, Costco, and BJ's usually have a better deal on frozen fruit than the grocery store. If you have the space in your freezer, you can stock up on pounds of frozen fruit for $10 – $15. It's a steal.
10. Rotisserie Chicken
Costco actually sells $5 rotisserie chickens as a loss leader. You literally can't find rotisserie chickens this cheap anywhere other than a wholesale store. If you want protein ready for the dinner table, pick up a rotisserie chicken for dinner when you stop by the wholesale store.
11. Flowers
Flowers are super expensive, but wholesale stores actually sell them at a reasonable price. You can get a decent bouquet for $20 – $40, which is way cheaper than the florist. In fact, the flowers here are so nice (and affordable) that my sister-in-law bought all of her wedding flowers from Costco!
12. Canned Pet Food
I feed my cat canned Friskies twice a day—and that adds up to a lot of cat food every month. If you feed your pet canned food or dry kibble, you should check out your wholesale store first. Sometimes you can get a lower price per can or per pound.
13. Some Dairy
Some dairy items are a steal at the wholesale store! For example, I like to buy bulk packs of hard cheese, like shredded cheddar, and freeze it for later. You can do the same thing with butter; it freezes and defrosts perfectly.
Other dairy products might not be such a good deal. Whipping cream and milk usually come in gigantic quantities; unless you're feeding an army or you run a restaurant, it usually isn't worth it.

Avoid These 5 Items to Save Money
It's easy to go overboard at the warehouse store. If you buy the wrong kind of item—and in bulk, no less—you'll be out of a lot of money. That's why you have to be careful with what you buy at the wholesale store. While there are exceptions to the rule, in my experience, these 5 items aren't worth the money.
1. Produce
This is a hot debate in the wholesale community, but I'm sticking to my guns: I don't think wholesale produce is a good deal.
Unless you're going to single handedly eat 4 pounds of avocados in a week, there's a good chance you're spending more money buying bulk produce, only for it to rot before you can eat it.
The exception is if you run a restaurant, feed a giant family, or plan to freeze the produce for later. If that sounds like you, go nuts! But for most of us, wholesale produce is just too wasteful to make sense.
2. Cereal
I used to buy Honey Nut Cheerios at Costco every month. But then I realized it was literally the same cost per ounce as the Cheerios at my grocery store—and I didn't have to buy pounds of it.
Some cereals might be a better deal at the grocery store. Especially since most grocery stores sell off-brand cereals that are way cheaper than even wholesale name-brand cereal.
3. Coffee
I'm a big coffee snob. What I've discovered from buying wholesale coffee is that it tends to be older and less flavorful than grocery store coffee. Even if you buy whole bean coffee and grind it fresh, it's just not going to be as good. There isn't a big cost savings buying coffee wholesale, either, so stick with the grocery store here.
4. Spices and Seasonings
And the same thing goes for spices and seasonings. You don't know how old the spices are at Sam's Club, BJ's, or Costco. Sometimes you'll get old, flavorless seasonings that aren't worth the money. For the best deal (and flavor), buy spices from your grocery store's bulk bins. Plus, you only buy the amount of spice you actually need, ensuring you cook with fresher spices every time.
5. Furniture
Don't get me wrong: wholesale stores sell some really nice furniture. I've ogled over Costco's high-end patio furniture sets for years.
But if you want the best price on furniture, shop online, Facebook Marketplace, or Overstock first. Wholesale stores don't always have the best deals on furniture, so shop around to make sure you're getting the best deal.
The Bottom Line
Bulk buying is a great way to save money if you have the room to store everything you buy. If you're in a place where you can afford to pay more upfront for the membership fees and bulk pricing, wholesale stores are a great way to save money in the long run.
But it's easy to fall into spendy traps at these stores if you aren't paying attention. You can save more money by avoiding products like:
Produce
Cereal
Coffee
Spices
Furniture
When you want to make the most of your membership, these products give you the biggest bang for your buck:
Electronics
In-house brands
Luxury items
Alcohol
Paper goods
Dry goods
Diapers
Gift cards
Frozen fruit
Rotisserie chicken
Flowers
Pet food
Dairy
Every wholesale store has its pros and cons. Do your research to find the best membership for your family. At the end of the day, you do need to make a return on your membership fees to save money, so shop wisely.
Keep Reading: